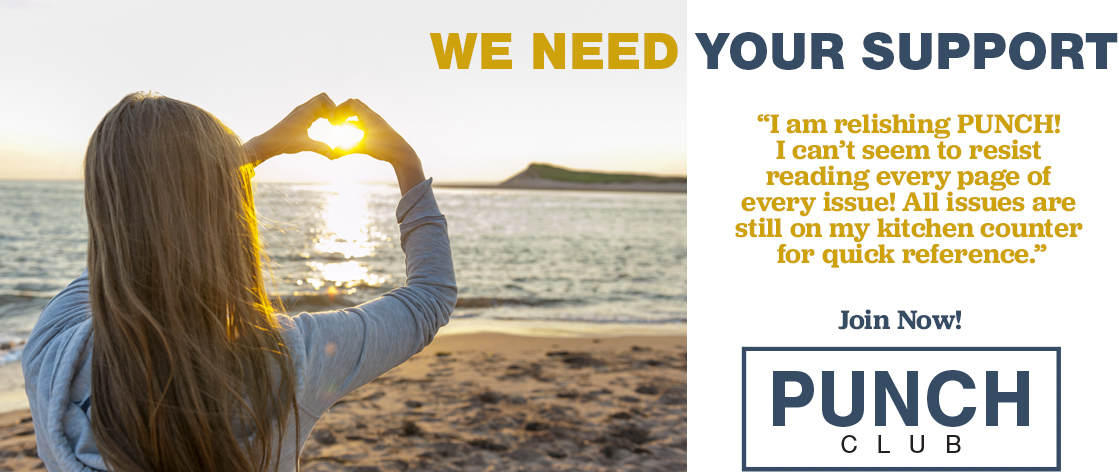 PUNCH brings you fascinating local people, incredible hikes and adventures, amazing chefs, restaurants and recipes, gorgeous homes and interesting design tips and captivating long form features. All of it 100% Peninsula!
We are committed to putting out a monthly magazine through this challenging time for us all. We believe that PUNCH is an important part of keeping our community spirit alive and for continuing some type of normalcy in abnormal times.
But our advertising, our sole source of income, has greatly diminished. You can help us continue our commitment to creating and publishing positive community journalism with stunning photography and design.
make a difference
JOIN THE punch club
Supporters of $100 or more receive special recognition within PUNCH and an invitation for two to the amazing PUNCH Anniversary Party
Supporters of $500 or more receive the above, plus a PUNCH insider lunch date with your choice of Founder/Publisher Sloane Citron or Editorial Director Sheri Baer
Finally, supporters above $1,500 will also receive an exquisite family portrait from award-winning photographer Annie Barnett anniebarnettphotography.com