REACH THE AFFLUENT TRENDSETTERS OF THE PENINSULA
PUNCH Magazine—oversized, fresh, authentic—offers a new way to target and influence the upscale homeowners of the true Peninsula.
PUNCH Online gives advertisers a bright, fresh active website—with several elegant advertising opportunities— that captures viewers from around the Peninsula and Beyond.
PUNCH gives advertisers a place to connect and engage with their best prospects in an exciting title that captures the spirit of its passionate readers.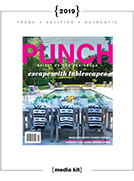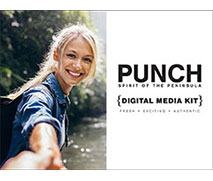 Connect with PUNCH at 650.383.3636!
PUNCH gives our readers a place to connect and engage in their passions while providing a brand experience that offers unique sense of community, culture, style, and sophistication.