Compiled by Sheri Baer & Melissa Typrin
The holiday season is all about giving. Whether it's giving gifts, money or time, the mindset is thinking about others. But it's always good to remember that help is needed throughout the year. Here on the Peninsula, there are countless ways to volunteer, whether you're looking for a one-time event or an ongoing commitment. Even better, with a little effort, you can find a worthy cause that directly taps into your skills and interests. Continuing PUNCH's own holiday tradition, here's our annual sampling of fresh ideas to get you inspired. For more opportunities, check out volunteermatch.org
Save Senior Pups
Although puppy love is undeniable, back in 2007, Sherri Franklin set out on a mission to "make senior dogs sexy." She founded Muttville to save the lives of dogs that were considered "unadoptable" for no other reason than they were older. Since then, Muttville has become a model for animal rescues, with more than 10,000 dogs going to loving homes rather than spending their last days in shelters. Muttville rescues anywhere from 15-25 senior pups each week from across the Bay Area and beyond. In addition to fostering dogs while they wait for adoption, there are numerous ways to contribute—whether it's creating adoption videos, staffing outreach events or transporting pups. Volunteers are asked to commit to at least three hours a week for a minimum of six months. See muttville.org/volunteer for all the ways you can help.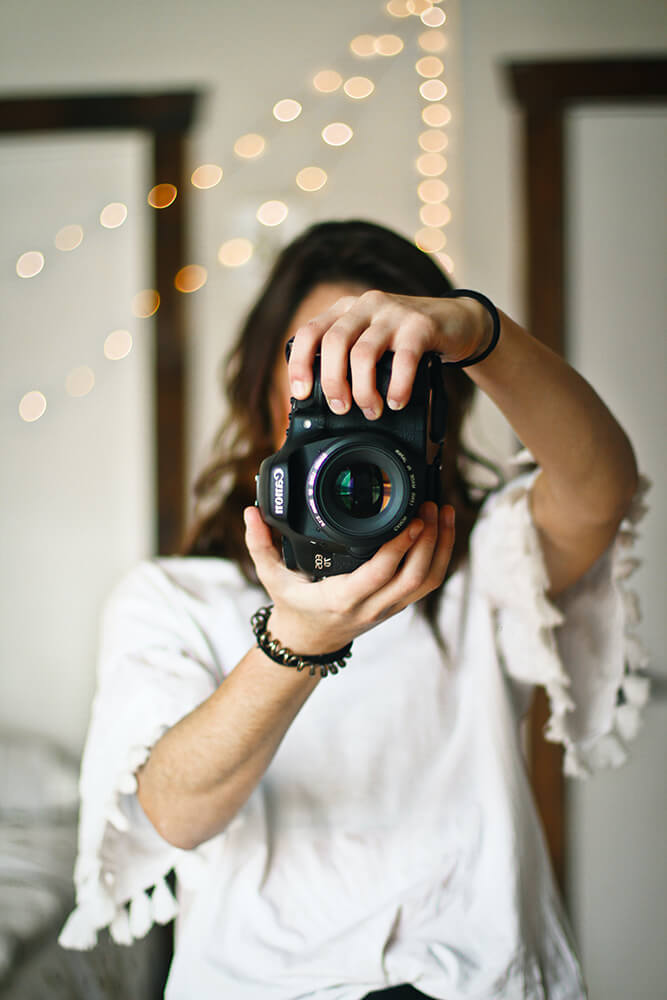 Shoot Pro Bono
If your favorite place to be is behind a camera lens, ProBonoPhoto offers a way to donate your expertise to support worthy causes. Founded by retired scientist and biotech executive Jack Owicki, the service acts as a clearinghouse—matching up volunteer professional and advanced amateur photographers and videographers with Bay Area nonprofits engaged in community service, social justice or environmental advocacy. After managing volunteer photography for the Bay Area Women's Marches in 2017, Jack heard photographers saying they'd like to do more. Whether it's large events, publicity photos, headshots or photo essays—an Earth Day tree planting, 9/11 memorial or a vigil for peace in Ukraine—ProBonoPhoto prioritizes clients who are not well funded enough to pay for professional photography. A fast mid-range zoom lens typically works well, and for indoor events (where flash isn't allowed), you'll need a camera with high ISO capability. To see if you'd be a good fit, visit
probonophoto.org

Be a Sport (Coach)
Did playing a sport make a difference in your life? Then volunteering as a coach might be a slam dunk for you. Between local YMCAs, youth organizations and public schools, opportunities abound with training frequently provided. At the Palo Alto Family YMCA, the youth basketball league team coaches are 100% volunteer-driven. If an overhead smash is more your style, the East Palo Alto Tennis & Tutoring Academy (EPATT) needs coaches for the next generation of players. EPATT is a free youth education program that serves K-12 students in under-resourced communities. As a volunteer coach, you'll teach students the basics of the game, with a focus on fun, teamwork and sportsmanship. In tandem with academic tutoring (another volunteer opportunity), students learn how they can up their games both on the court and in the classroom. For more information, email tennis@epatt.org or visit epatt.org/get-involved
Give Nature a Boost
What we appreciate and love, we protect. That's the premise of Environmental Volunteers, a local nonprofit dedicated to educating Bay Area kids since 1972. If you're passionate about science and nature, this is your chance to lead hands-on programs designed to inspire the future stewards of Earth. After starting with a few schools in Palo Alto, the program now reaches 10,000 students in 70+ San Mateo and Santa Clara County schools with its cutting-edge science curriculum. Engage with small groups in a classroom setting—through games, experiments and even animal encounters. There's also a need for community and outreach volunteers at the EcoCenter in Palo Alto or as a Foothills Park Trail Ambassador. Other opportunities include helping with after-school programs, guided walks and event staffing. No experience is needed and training sessions are provided on a rolling basis.
Visit environmentalvolunteers.org or email volunteer@environmentalvolunteers.org for more information.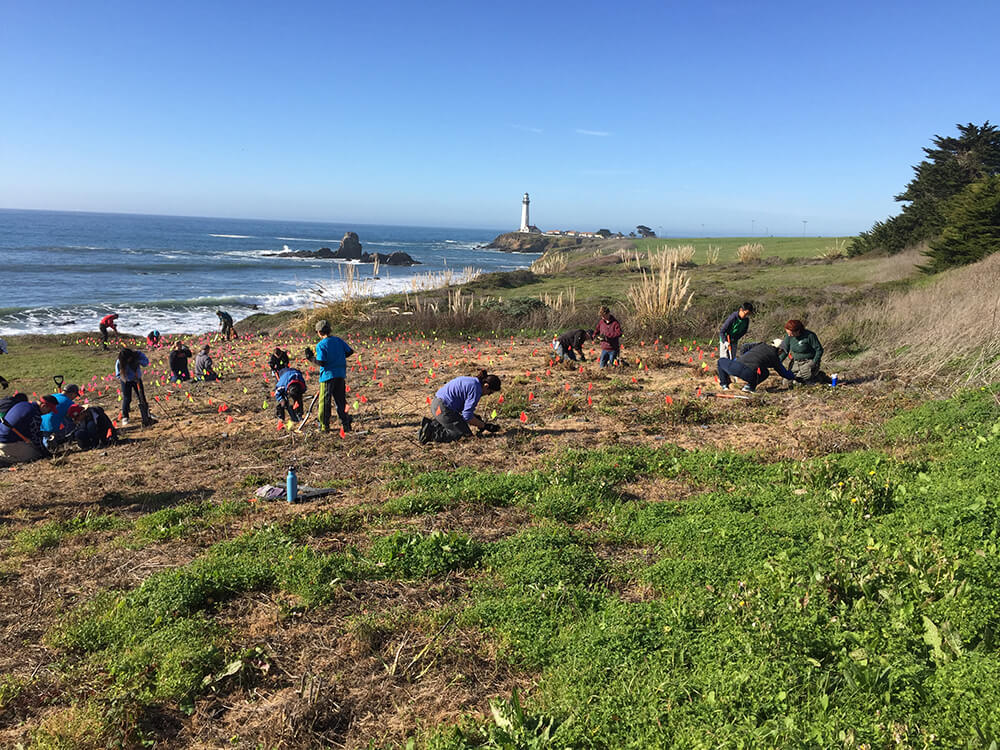 Engage your Green Thumb
Willing to get your hands dirty? Then get ready to dig in! Volunteers are needed all over the Peninsula. Take your pick: school, garden, park or historic house? At Hidden Villa in Los Altos Hills, volunteers pitch in to work in the field alongside the farm crew or sign up to join the "Dirty Knees Brigade" at Palo Alto's Gamble Garden. Also in Palo Alto, the Museum of American Heritage needs garden volunteers to help with watering plants, weeding, transplanting and fertilizing. Through San Mateo County Parks, volunteers and staff work at different locations each week—teaming up to clear trails and restore native habitat, whether it's invasive plant removal or planting native vegetation. Pick your favorite path, then check websites to explore volunteer opportunities.
Talk Up Your Town
Become a hometown hero by preserving the history of your own community. You'll find no shortage of ways to get involved. Head over to the Los Altos History Museum, which explores the area's rich heritage and how the "Valley of Heart's Delight" evolved into today's Silicon Valley. Opened in 2001, the museum will be launching a new immersive, multimedia permanent exhibit in 2023 and is looking for docents comfortable with high-tech, interactive elements. Just across the courtyard, ambassadors are also needed to welcome visitors to the landmark J. Gilbert Smith House, which has been refurbished to replicate a 1930s farmhouse. Learn how to get involved at losaltoshistorymuseum.org. Meanwhile, in San Carlos, you can volunteer to become a "Villager" docent at the Museum of San Carlos History. Beyond occasional museum duties, Villagers collect and safeguard San Carlos memorabilia and help out with annual events including Hot Harvest Nights and Home Town Days. Look for more details at sancarloshistorymuseum.org

make time for kitty cats
If you consider yourself a cat person, why not make some meow time? By joining the team of volunteers at Palo Alto Humane Society, you can make a difference to the lives of cats in our community. Two hours a week is all that's required to bring food to feral cat colonies in parking lots, backyards and bushes. Or, help out with TNR (trap, neuter and return) of homeless and feral cats. Volunteers are needed to drive them to clinics and house them overnight while they recover from surgery. If you can make a short-term commitment (four to eight weeks), consider fostering a litter of homeless kittens or an adult cat until a permanent home can be found. Training, support and supplies are provided—just be ready to play, feed and cuddle. Find out how to get involved at paloaltohumane.org or email pahs@paloaltohumane.org
Provide Compassionate Care
Do you enjoy art, music, poetry or reading aloud? Perhaps you're a good listener or speak a second language. Those are just a handful of ways you can provide important emotional and social support to hospice patients and their families. It can even be as simple as taking a short walk or running an errand. San Mateo County's first hospice program, Mission Hospice & Home Care, is an example of a nonprofit organization that welcomes volunteers willing to share their special training and interests or even a friendly pet. Providing end-of-life care in San Mateo and northern Santa Clara counties, Mission Hospice says musicians are especially in demand with patients frequently asking if someone can sing, play an instrument or just listen to music with them. Direct care volunteers make weekly visits to homes, nursing facilities or wherever patients live. Volunteer hours are flexible, depending on the needs of a patient's family and your own schedule. See how you can help in a meaningful way at missionhospice.org/volunteer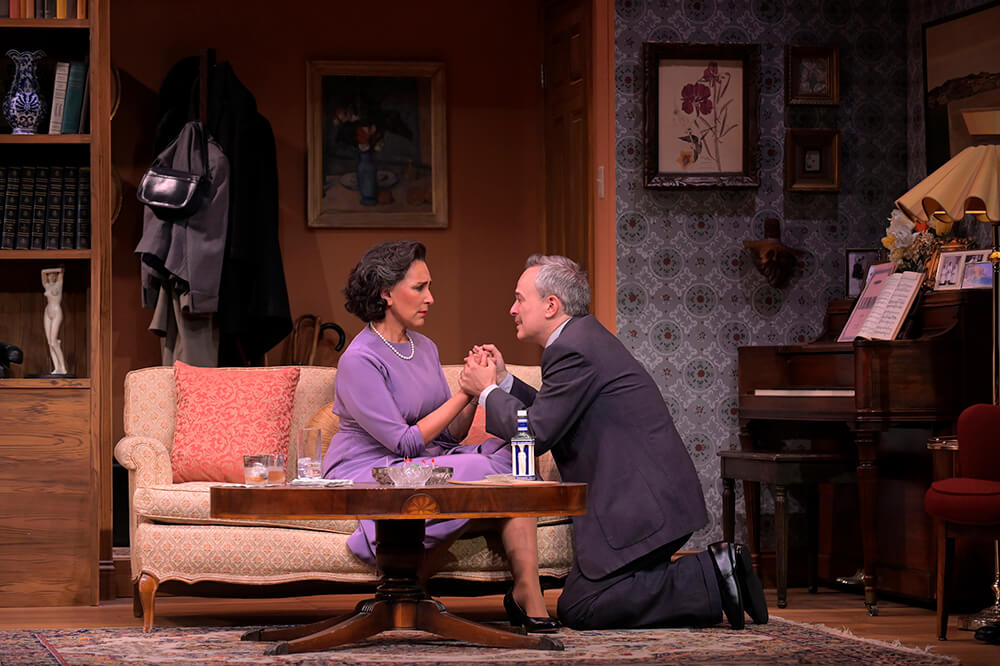 act on your interest
Do you revel in drama (or comedy or musicals)? The Peninsula theater community is always eager for helping hands—whether it's a youth production or Silicon Valley's leading professional nonprofit theatre company. In the case of the latter, TheatreWorks presents year-round performances in the Mountain View Center for the Performing Arts and at the Lucie Stern Theatre in Palo Alto. If you have evening and weekend availability, consider helping out as an usher or concession volunteer, which also lets you see the show for free. Hospitality volunteers assist with special events, from opening night parties to annual galas. As a resident volunteer, you can also donate your time to TheatreWorks' offices on a regular basis. Additional perks for your work: attending final dress rehearsals, special discounts and an invite to the annual "Thank You" party. Register online at theatreworks.org or reach out to volunteers@theatreworks.org
Spread some library love
Do you fondly remember library time as a kid? Here's your chance to help foster a lifelong love of learning in others. California consistently ranks near the bottom for school library funding nationwide. The mission of Access Books Bay Area is to level the literacy playing field for K-8 students in low-income schools by providing access to high-quality, culturally relevant books and transforming neglected school libraries into inviting and comfortable places to read. Check in regularly for immediate ways to help out such as painting wall murals or processing and delivering books for local school libraries, classrooms and free book boxes. You can also directly contribute by running a book drive to collect books and donations or donate books through the nonprofit's Amazon wish list. Go to accessbooksbayarea.org or email books@accessbooksbayarea.org to discover all the ways to get involved.