1. one highway to rule them all

 
State Route 1 runs along most of the Pacific coastline for a total of just over 656 miles and the Peninsula is home to 50 of those gorgeous miles. Highway 1 is the longest state route in California and since its construction in 1934, the road has attracted worldwide attention due to its nonstop wonderland of scenic vistas. We get to trace it from the notorious stretch of Devil's Slide, through the beach town sideshow of Half Moon Bay and past the pastoral landscapes of Pescadero before reaching the marine mammals lounging throughout Año Nuevo State Park.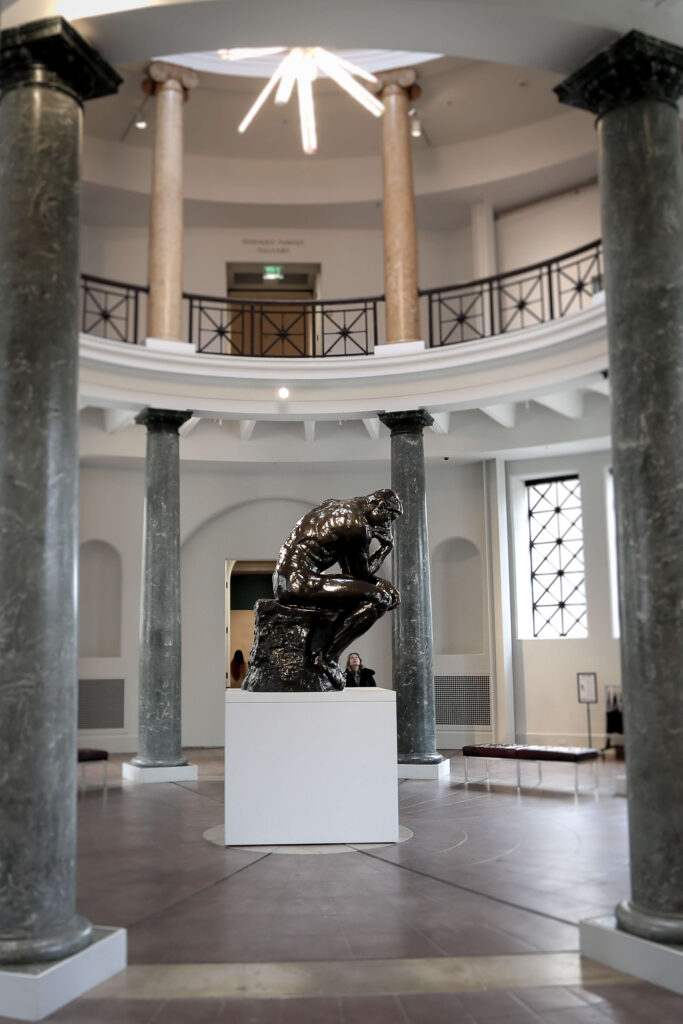 2. art in abundance

 
We're so flush with priceless art that Stanford's Cantor Arts Center is flanked by its Rodin sculpture garden on one side and the Anderson Collection, a world-class contemporary gallery, in its other wing. Home to more than 38,000 works of art that span 5,000 years, Cantor is open to the public for free viewing of its 24 galleries with more than 15 special exhibitions each year. And the Gates of Hell always await, just one of the many masterpieces in the largest collection of Rodin sculptures in an American museum. The Anderson Collection features an outstanding private assembly of modern and contemporary American art. Currently closed for building maintenance, the Anderson Collection will reopen in fall 2021 to welcome us back to its cultural riches.  
"We are a stone's throw from Stanford University, which I think of as the mothership. Even if you didn't go there, you can enjoy so many things on campus—concerts, museums, sports, classes."    —Jennifer Gill Roberts, Menlo Park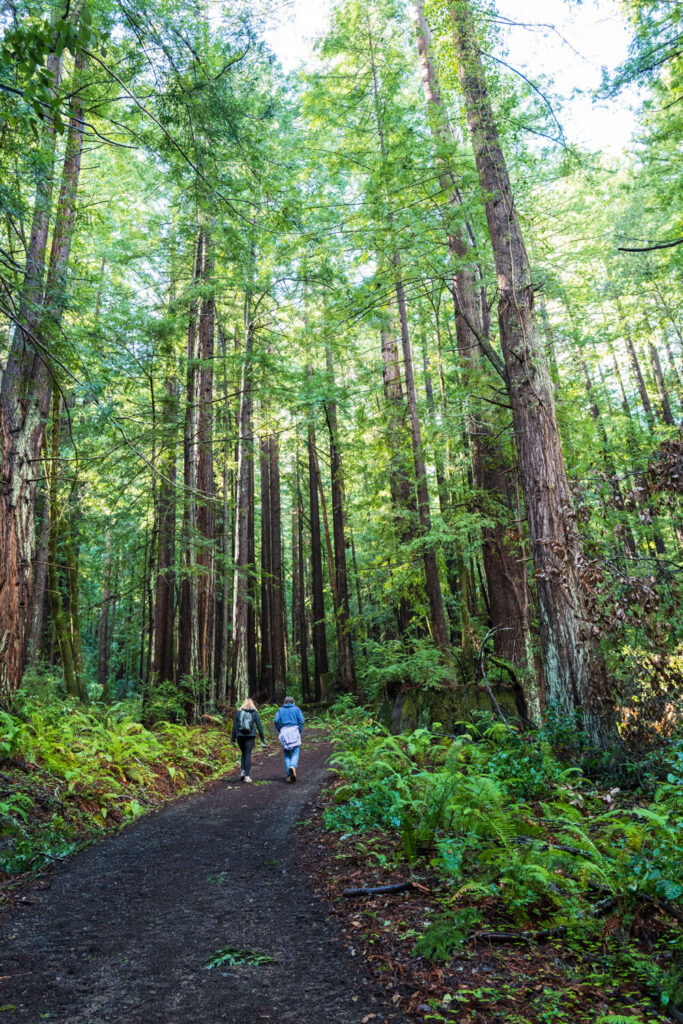 3. into the woods
Click on the link openspacetrust.org/hikes and your screen will erupt with a jam-packed map of little blue markers. Pick a spot at random, for instance the Canyon Rim Route in Butano State Park, and you quickly learn that the trail is closed to dogs (horses okay) and to watch for sticky monkey flower, coast live oak and some expansive views. The Peninsula Open Space Trust is just one rich resource for trail information and ideas. The San Mateo County Parks Department is always finding new ways to inspire a trailhead visit, such as the popular Take a Hike Challenge that highlights seven routes worth filling your canteen and visiting.
"My perfect Peninsula day: lunch at Alpine Inn, hiking in Foothills Park, then driving out to the coast—San Gregorio market for coffee, Pescadero for fresh-baked artichoke bread and exploring Main Street in Half Moon Bay."

      —Paula Meier, Redwood Shores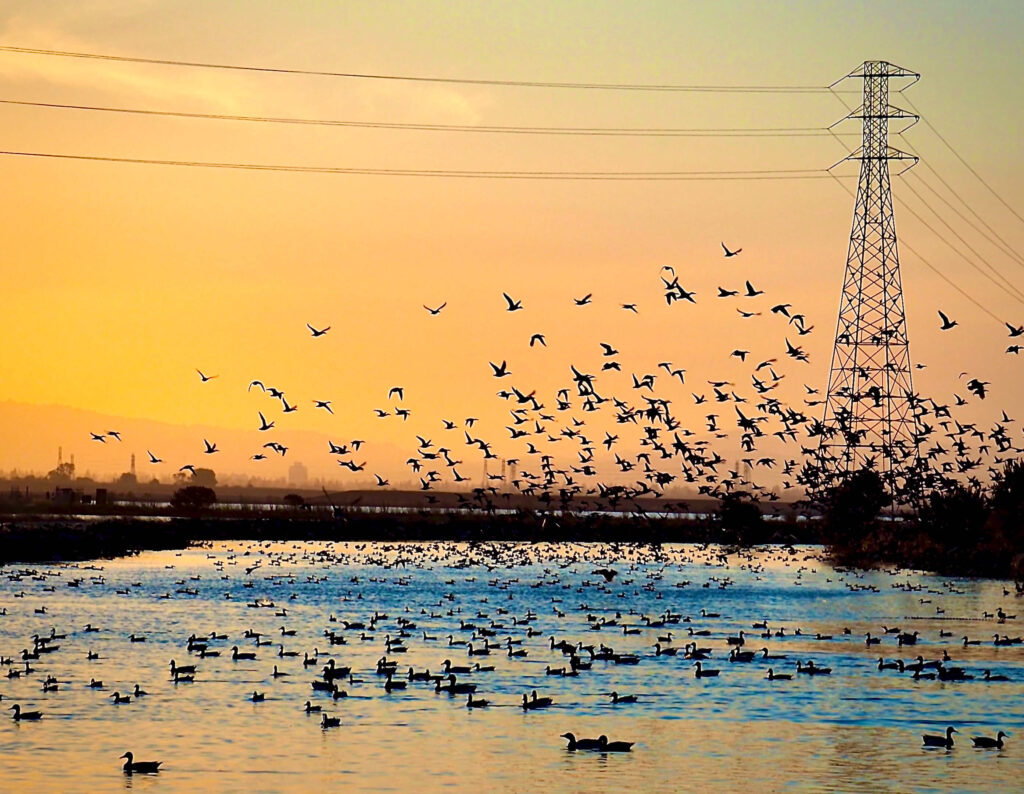 4. bask in

 

the baylands

 
From the rolling hills of Blair Island to the salt ponds of the Don Edwards National Refuge, the Peninsula has miles of Baylands to explore and appreciate. Birders rejoice with the ever-flowing migratory patterns in the Pacific Flyway while bicyclists peddle the Baylands Preserve, 15 miles of multi-use trails spanning Mountain View and East Palo Alto. A unique mixture of tidal and freshwater habitats, the Baylands is a one-of-a-kind park with bbq pits and picnic tables awaiting your summer gathering.
"On a brisk morning, Sawyer Camp Trail followed by a brunch at one of my favorite spots, Sun of Wolf in Palo Alto, is always a treat."

      —Emma Elfving, Burlingame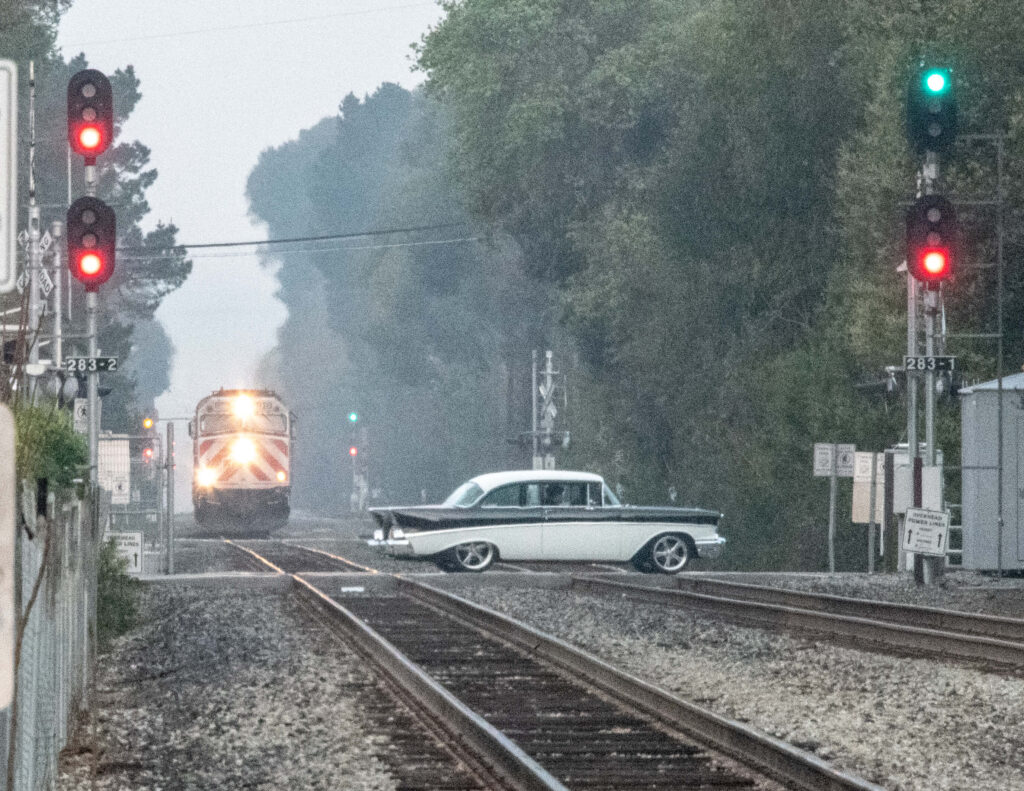 5. all aboard caltrain
Since 1863, the railway has united the Peninsula but our red and white baby bullet began as Caltrain in 1985. It has since become a staple of Peninsula living for commuters, ballgame attendees and weekend warriors who want to travel between towns without getting behind the wheel. The electrification project will arrive in 2024 thus ending its long run as a diesel train, but the power of the train remains. The hourly blasts of a train horn are a reminder that we're all connected here, one station at a time.
"Our SFO airport has had some incredible exhibits along with fantastic art in some of the different areas that are accessible without having a departing ticket. Then there is Filoli, which is an incredible visit, especially in the spring when the foliage pops out." —Nancy Woods, San Mateo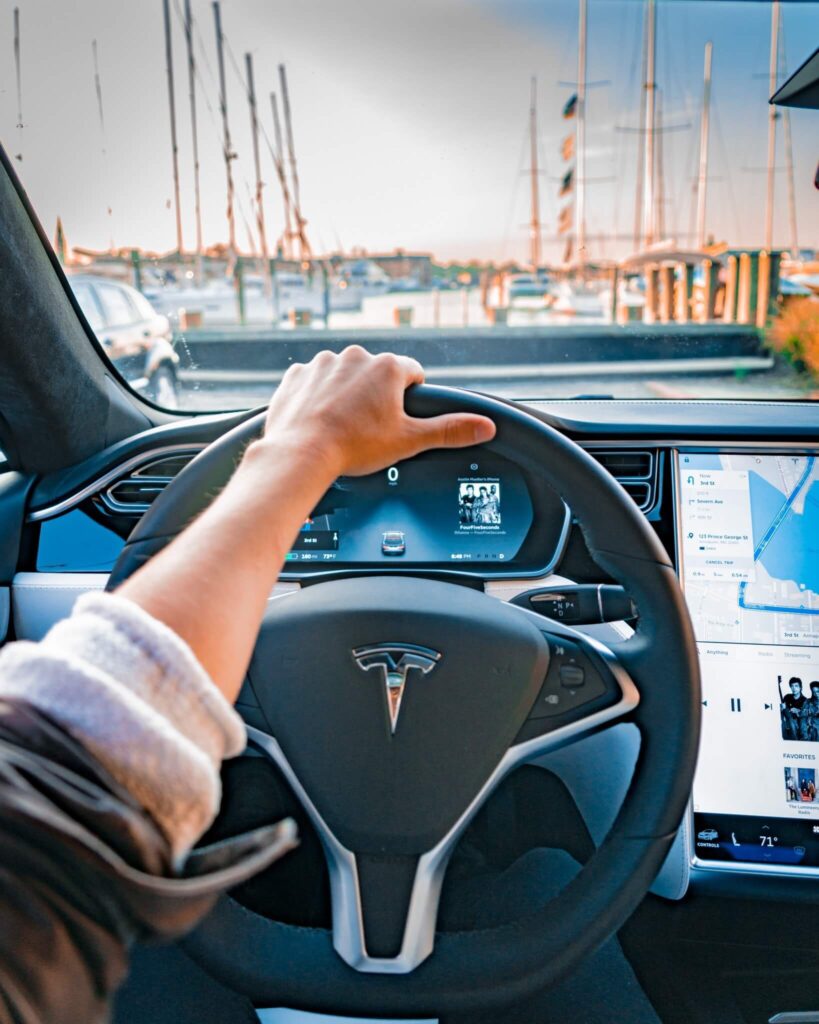 6. seeing the future
If what they say is true (how California is 15 years ahead of most of the rest of the country), then helping to prove this point is the casual tech advancements we see every day on the Peninsula. The future of the digital roads is nurtured here with Tesla and Google's Waymo vehicles out in full force, mapping every road and detail for a safe and inevitable driverless reality. No other community is likely as digitally mapped as ours. We're the guinea pigs for tomorrow, each success and Google Glass failure at a time.
"The best part of the Peninsula is that we are centered between all these areas like Menlo Park, SF and Half Moon Bay. It helps for commuting and visiting friends." 
 —Ashley Canty, Hillsborough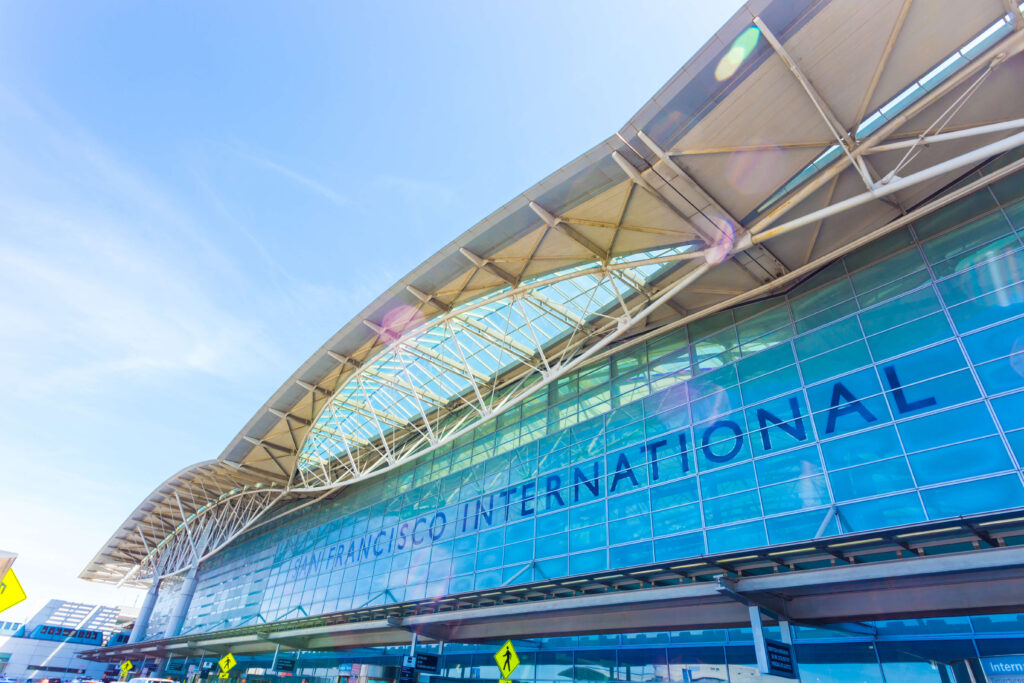 7. up, up and away
Don't ever take this one for granted. Two major international airports bookend the Peninsula, meaning that picking up visitors is never a chore and nonstop flights are always within reach. Your portal to the world, SFO offers a convenient escape to destinations like Hawaii with several hundred flights to Kahului and Honolulu every month. San Jose offers direct flights to New York City with multiple fast passes to Mexico. Each airport makes it easy for curbside pick-up and drop-off and goes the extra mile to make the hours awaiting your flight enjoyable at the airport. Check out the rotating art exhibits at SFO that are better than a free hour of wifi.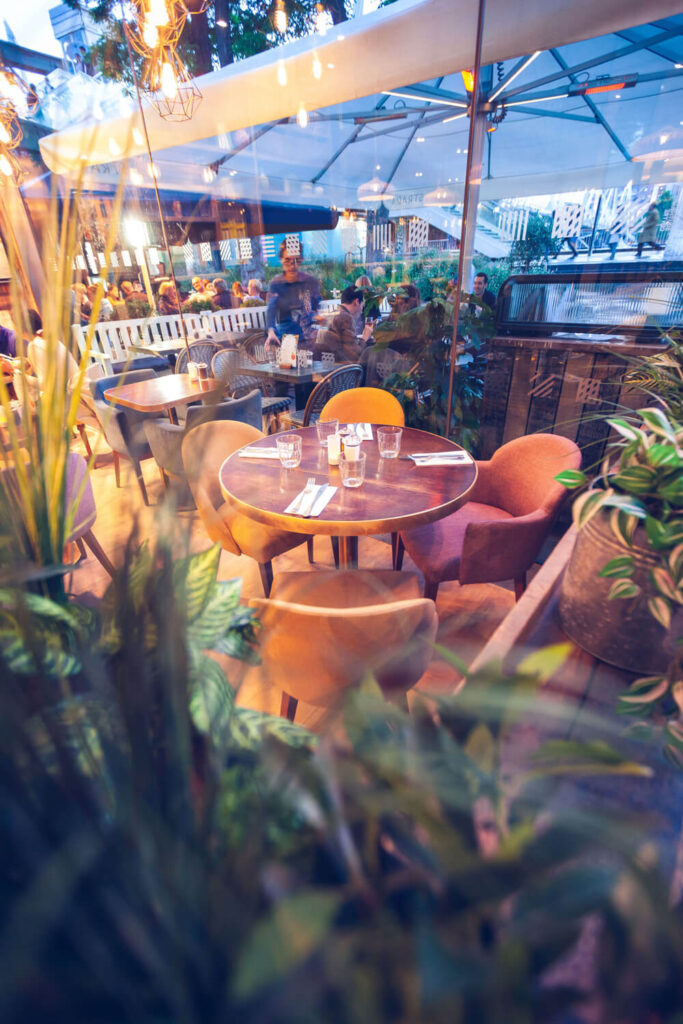 8. dining al fresco

 
More often than not, when the host asks "inside or out" upon arriving at a restaurant, the answer is clear. Outdoor dining reaches its peak during a balmy Peninsula day when the sunglasses are on and the troubles are out. With the recent addition of parklets, even more eateries can capitalize on our idyllic outdoor dining conditions. Everyone has their go-to spot and at PUNCH, a few recent favorites have been Mykonos in Burlingame, Town in San Carlos and Zareen's (Redwood City and Palo Alto). Just a sampling of restaurants where the sunshine is always welcome.
"There is so much I love about living on the Peninsula. We have great weather, sunny skies and pleasant temperatures. I especially love taking in the beauty and scenery driving south on Highway 280 as the highway follows the curves and the contours of the rolling hills."
 —Neal Tandowsky, San Mateo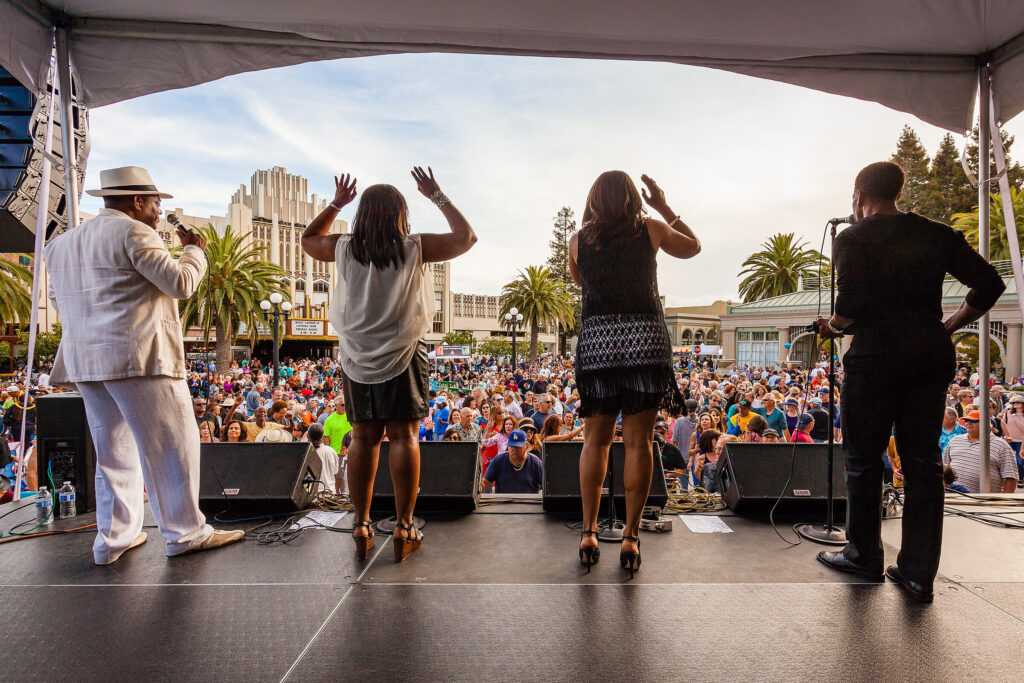 9. music in the air
As we get back to normal, nothing signals a community in celebration quite like live music. Anticipating that return, we pay homage to Peninsula summers that typically mean eight stages of free live music each week—whether it's shows at Menlo Park's Fremont Park or Redwood City shutting down its courthouse square for an active roster of local bands through its Music on the Square series. As for traditional venues, Club Fox across from the square draws in national touring acts while Stanford's Frost Amphitheater frequently books the largest shows of the season. 
"Attending an old movie at the Stanford Theatre, shopping at East West Bookshop, hanging out on a blanket reading a book at Lincoln Park, listening to music from the Big Band era on local station KCEA, indulging myself with a gluten-free Gingersnapperdoodle cookie from Sweet Diplomacy." 

—Diane Holcomb, Los Altos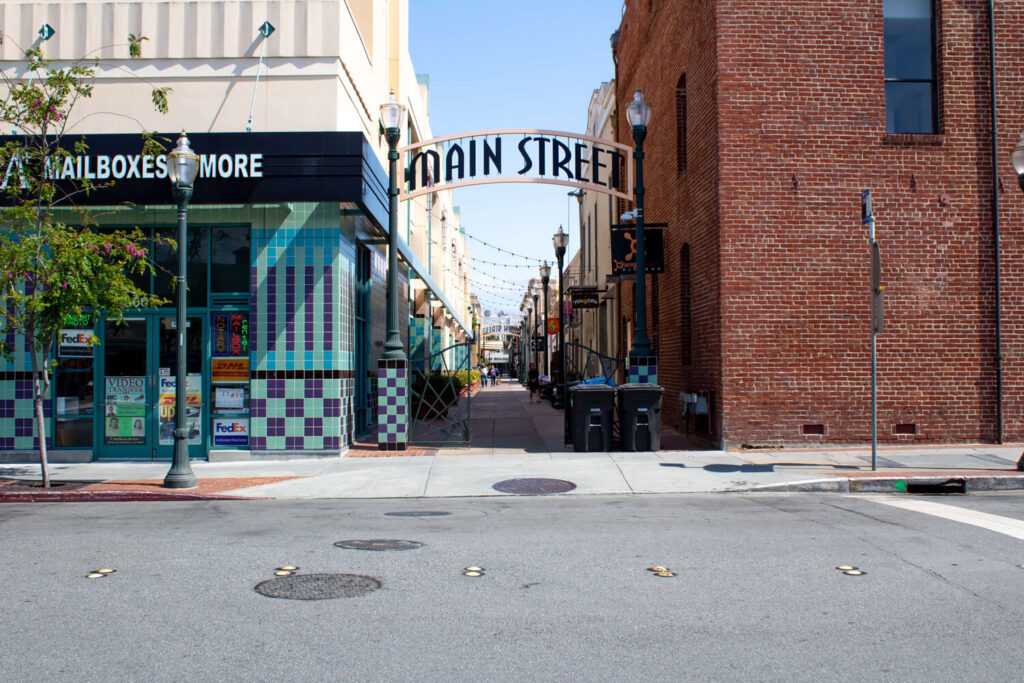 10. you can always go—downtown
Petula Clark may as well have been a Peninsulan when she celebrated the sparkling allure of downtowns. From the crisp sidewalks of Burlingame to the semicircle stroll through downtown Los Altos, the Peninsula is home to a rolling sequence of city blocks worth the walk. Often featuring architecture from bygone centuries, a downtown on the Peninsula hits all the essentials (cafés, bars, restaurants and shops) with special character in each one. Redwood City keeps the tempo more active with its theaters while Laurel Street in San Carlos has a buzzing eatery and bar scene. Raise your spirits by going downtown.