words by Sheri Baer
Settled down for an interview on opposing benches near Stanford's Littlefield Center, there would seem to be few obvious distractions. Someone less attuned would only note two women pushing strollers nearby and the occasional buzz of groundskeeping in the distance. But for Robert "Bob" Siegel, there's a whirl of activity happening in this seemingly quiet space. Mid-sentence, he halts to observe, "Look, there's a swallowtail butterfly!" The conversation picks up again, and then another interjection: "That's a scrub jay on that bush." And while the intent of the chat is to learn more about Bob, there's a secondary steady flow of insights. "That plant with the red flowers over there is a pomegranate," he says, gesturing across the adjacent pathway. "Most people walk by and never even notice that there are pomegranates growing all over here."
Bob clearly isn't most people.
And while a naturalist talk is an unexpected side bonus, the agenda for this meet-up is to understand how a kid from South Florida goes on to earn five degrees, including a PhD and an MD, ultimately becoming a professor of microbiology and immunology at Stanford University and a leading expert resource on viruses—most recently, COVID-19. But interwoven into that story are other overlapping interests including published nature photographer, photography teacher, docent and intrepid explorer of seven continents.
It's all a bit overwhelming to process. "One thing leads to another," Bob explains, with a shrug.
Looking back on his childhood in Florida, Bob views himself as a "generic product of the '50s." Out of his Leave it to Beaver-like beginnings, he gleaned a passion for science and nature. "In Florida, you went to school," he says, "and then you spent the rest of your time outside." Inspired by his father, a salesman in a camera shop, Bob developed a calling for photography, capturing images from the 1964 World's Fair with an Instamatic camera. When it came time for college, Stanford University beckoned. "California was kind of the promised land, even for kids in Florida," he reflects.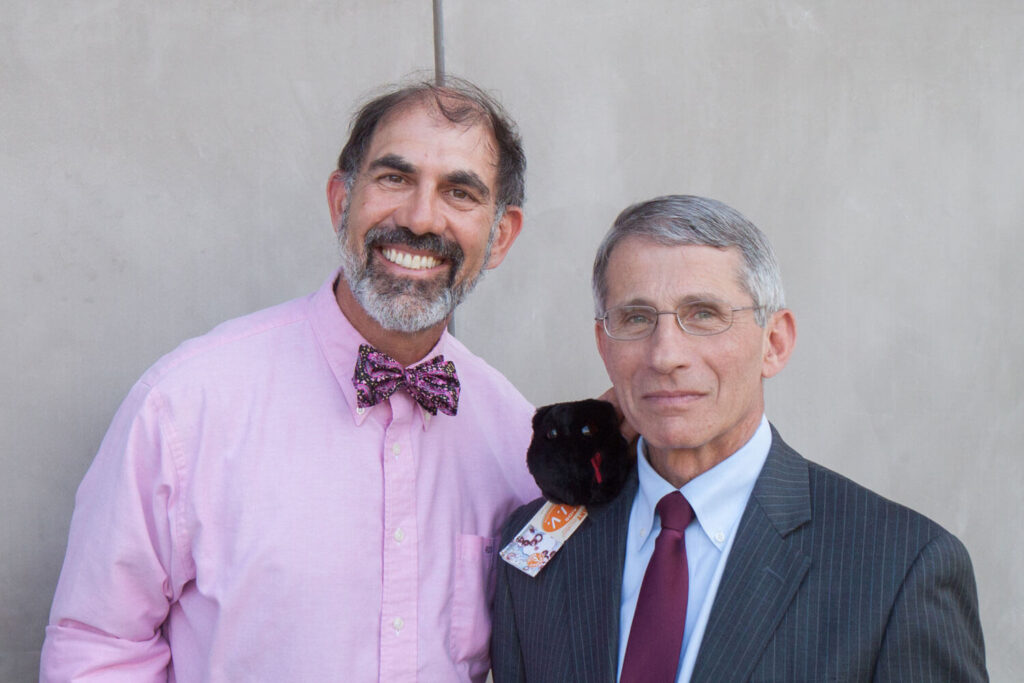 As a psychology major mostly by default ("At some point I looked at my transcript and I had more psychology than anything else."), Bob discovered that he could take upper-division biology classes without the prerequisites. He followed a Stanford BA in psychology with an MA in education and then worked as a Stanford Human Biology teaching assistant and substitute high school teacher while he figured out what should come next. "It was sort of one step and one step and one step," he says. "There was no grand plan and there still isn't."
However, there was one constant—biology kept piquing his interest. "It was a time when people were learning how to sequence DNA and when recombinant technology was first being utilized," he recalls. "I got very excited, and I decided that I would pursue a PhD in molecular biology."
Drawn to the outdoors, Bob declined Ivy League offers and followed his gut to the University of Colorado, where he reconnected with his future wife, Wendy Max, a former Stanford classmate also pursuing her PhD. In the process of completing his graduate studies, Bob found that he didn't feel at home in the lab, so he applied to medical school, a decision that returned him to Stanford. "My first quarter of medical school, I was finishing up my dissertation and teaching chemistry at Stanford, and in the middle of the quarter, I flew out to Colorado to defend my thesis," he recounts. "It was a very busy quarter."
Bob didn't start out with the intention to teach. "Teaching found me rather than me finding teaching," is how he explains it, ticking off examples like being asked to take on a 270-student Biology of Cancer lecture class as a graduate student. "On the first day of class, there was a lot of noise and they were all talking to each other. I belted out, 'CANCER!' and there was silence in the room, and then I began citing statistics about cancer. I realized that you can have that many people paying attention to you—it was quite addictive."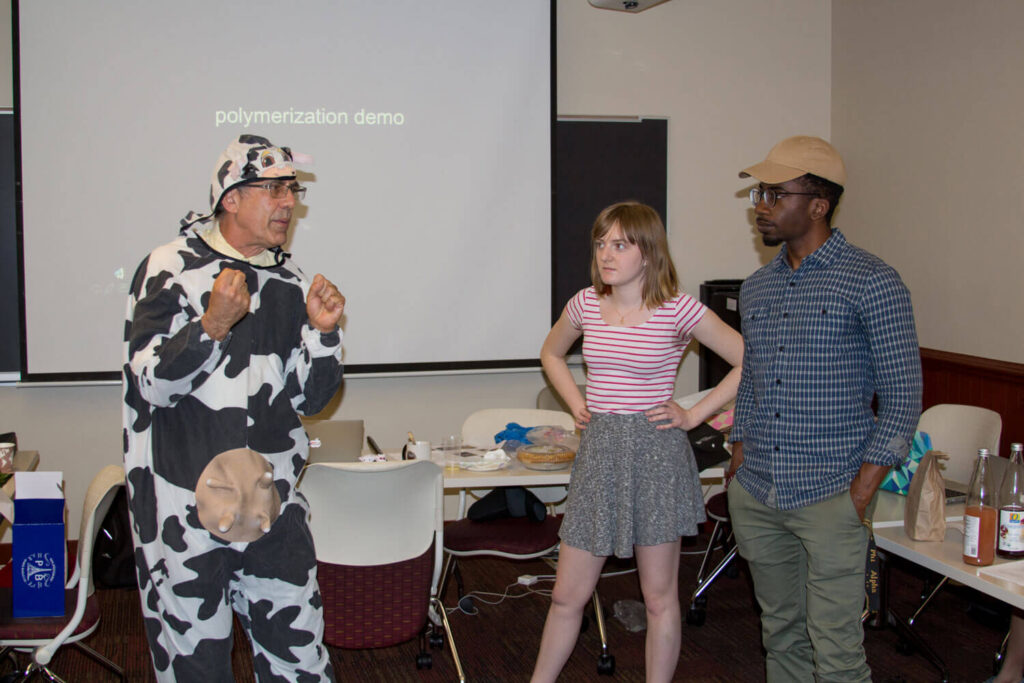 Thinking back, there are clearly flags marking Bob's intended path, such as his habit of writing up syllabi "just for fun." Intrigued by human virology, he proposed a class called Humans and Viruses, which he first taught in 1983—and still teaches to this day. "I think the best way to learn anything is to teach it," he says. "When you teach it, you become hyper-aware." Through his years in medical school (during which Bob and Wendy welcomed the first two of their three boys), he continued teaching and finally concluded that he had no desire to become a clinician. "I actually found that teaching was way more rewarding for me," he says. And as for the arduous academic journey that led up to this decision?  "All the things that I did contributed to what I do now," he responds.
"I tend to want to jump in epic places—it's just this feeling of exuberance. I learned early that you want to kick your legs up because it makes you look like you're higher."
As a professor (teaching) of Microbiology and Immunology at Stanford (in addition to other appointments), Bob's responsibilities have spanned running the medical school's pre-clinical infectious disease curriculum to teaching a course entitled, Measles, Sneezes & Things That Go Mumps in the Night.  For the Viruses in the News class he inaugurated in 2014, Bob's focus is as timely as it gets—tracking and following major outbreaks from Ebola and Zika to the current COVID-19 pandemic.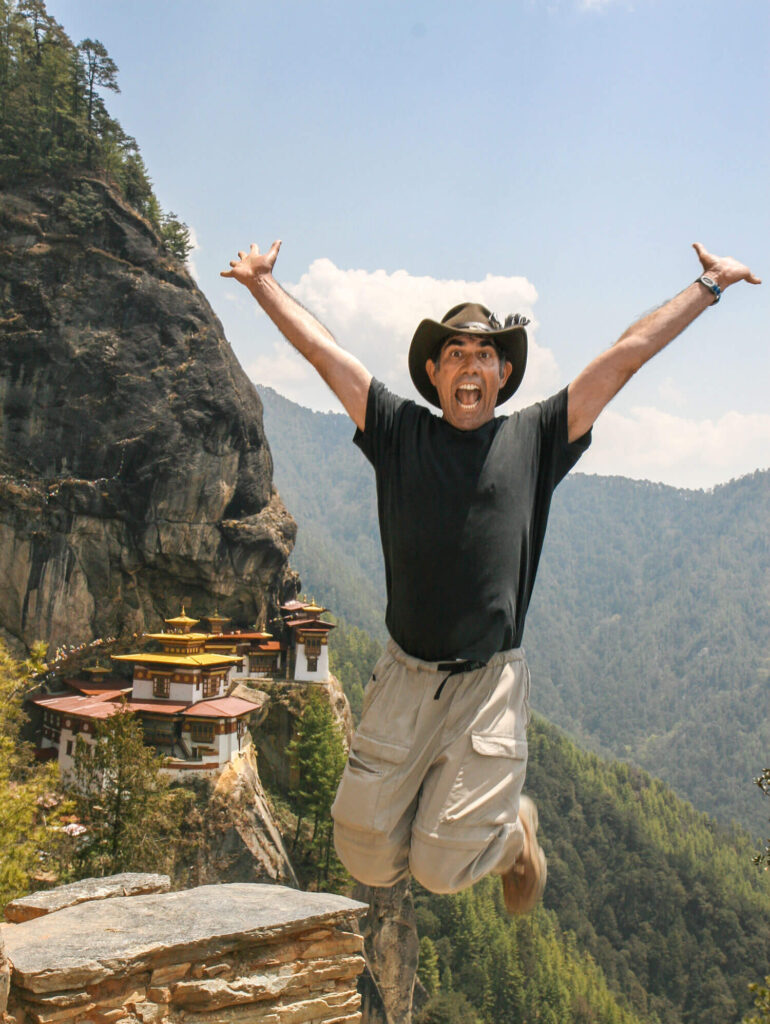 It's not surprising that his phone is now ringing constantly. Whether it's TV, radio or newspapers—the San Francisco Chronicle or CNN—Bob finds himself on speed dial for commentary and insights. He also produces a steady stream of opinion pieces, his takes or "rants" on what's happening.
"In a bizarre way, it's like I've been training for this my whole career," he says. And while doctors, researchers and public health officials are being tapped for their particular expertise, Bob is also clear about the role he plays. "With the coronavirus, I consider myself to be a science educator," he says, "and that's what I focus on. A lot of times they'll call me up not for a quote but to educate them about a certain topic—like antibody testing or contact tracing—and so I'll actually teach a mini-class on the phone."
The recipient of numerous awards, including Stanford's highest teaching honor, the Walter J. Gores Award, Bob extends his teaching philosophy to every subject he tackles. "A lot of people confuse teaching and lecturing," he points out. "My goal as a teacher is not to just be a distributor of knowledge because you can go on Wikipedia. My role has to be something more—it has to be to inspire students, to explain it in a way that they couldn't get anywhere else."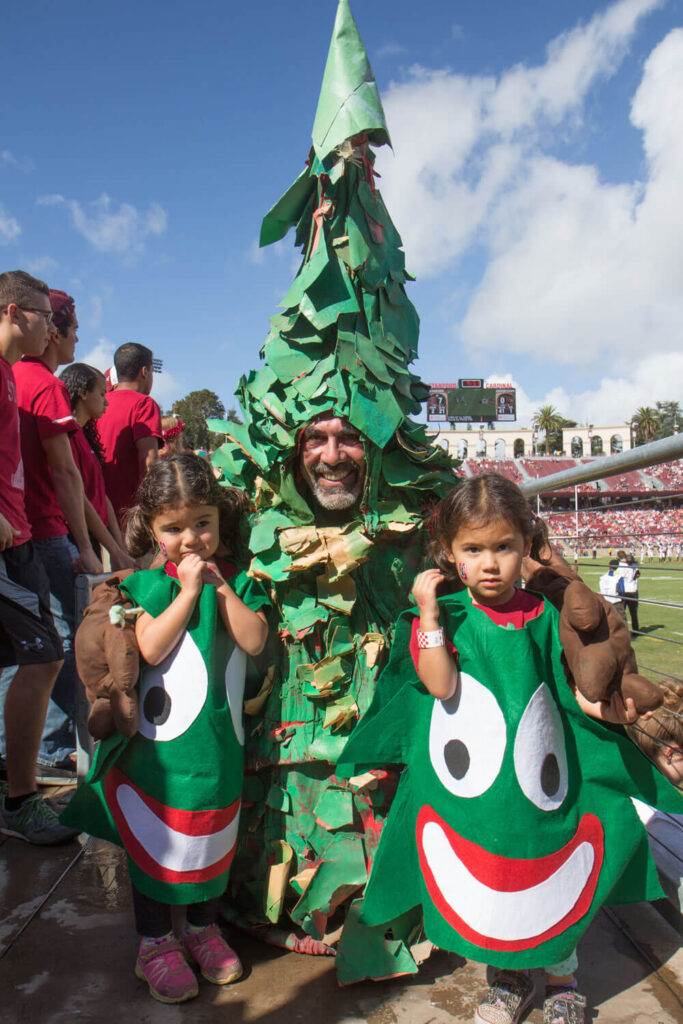 Over time, Bob's passion for teaching enveloped his other interests—his fascination with biology resulted in docent training and leading tours at Año Nuevo State Park and Jasper Ridge Biological Preserve, his zeal for travel translated into leading educational programs on six continents and his love of photography and the outdoors led to a popular Photographing Nature course. "You need to be able to see the big picture and the little picture and to see all different things," Bob tells his students. "You need those lenses in your mind. What you bring to photography, what you bring to observation, is this whole set of skills of how and where to look."
Bob has trained his powers of observation through countless adventures and NGO work. His travel logs comprise everything from doing fieldwork on malaria and HIV in Papua New Guinea and East Africa to scuba diving with hammerhead sharks in the Galapagos, sand boarding in Chile's Atacama Desert and photographing long-nosed proboscis monkeys in Malaysia.
"My goal every time I do a tour at Año Nuevo or Jasper Ridge is to get applause at the end. That means that people appreciate what happened—that they're taking away more than just a pile of facts."
Having photographed all but three of 44 orders of birds, Bob was set to head off on sabbatical in spring 2020, which included plans to check New Caladonia's kagu and New Zealand's kiwi off his list. The COVID-19 outbreak sidelined his travels. Tracking the developments in Wuhan, he published an opinion piece in late January warning of the potential health threat and the critical need to stop the outbreak in Asia. "This wasn't on everybody's radar screen," he says, "but the virus wonks knew that there were deadly diseases lurking out there."
Sitting on the bench by Stanford's Littlefield Center, Bob feels the familiar buzz of his cell phone. He glances down at the screen and murmurs a mental note to return a call to a local reporter. His attention pulled for a moment, he glances over to a nearby structure. "Right on the side of that building," he says, gesturing, "I often see these crazy creatures called slime molds." And although no explanation is needed by now, he clarifies, "People rarely notice slime molds because they don't have a slime mold lens.