words by Silas Valentino
Midway along the Los Trancos Trail loop lies a park bench worth an introduction. It's an invitation for respite conveniently positioned at the base of an impending switchback climb. A subtle touch, it's one of many spots where the serene and varied splendor of Foothills Park coalesces into place.
Installed with thoughtful consideration of future hikers in mind, the scenic resting point is just one of dozens of park benches and tables scattered across the pristine 1,400-acre Palo Alto preserve. The bench's wood, garnished with a patina of moss, is concealed under the shade of a bungalow-sized boulder. Whomever is the ephemeral recipient of this secluded seat is invited to gaze upon the winding Los Trancos Creek.
The forest floor, reflecting fallen foliage from the surrounding Blue Oaks, inspires deep breaths as a Cooper's hawk glides above the canopy of treetops. It's just a three-mile stretch to reach Highway 280 from here, but such proximity to the public is camouflaged by the wide brushstrokes of nature. Apparently, the road to paradise is called "Page Mill."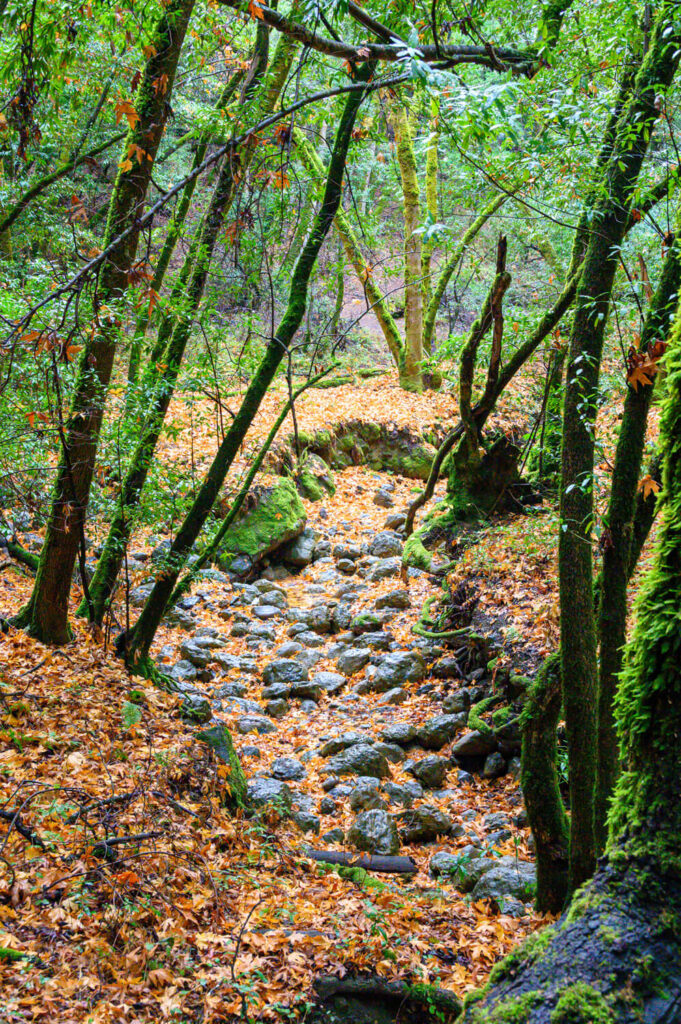 As of December 2020, Foothills Park is fully accessible to Peninsula visitors. It's nestled within the intersection of Portola Valley, Los Altos Hills, Pearson-Arastradero Preserve and Los Trancos Open Space Preserve. The storied park comprises diverse landscapes; you'll pass through rugged chaparral, woodlands, verdant valleys, creekside trails, San Francisco vistas and even a body of freshwater called Boronda Lake. If you grew up in Palo Alto, perhaps this is where you learned to reel in large-mouthed bass or channel catfish from its crystalline waters.
It's impossible to present the park without first mentioning its history; from 1969 until last year, only residents of Palo Alto and their guests had lawful access to it. It was debated for decades, discrimination lawsuits were filed and now the gates are open for all.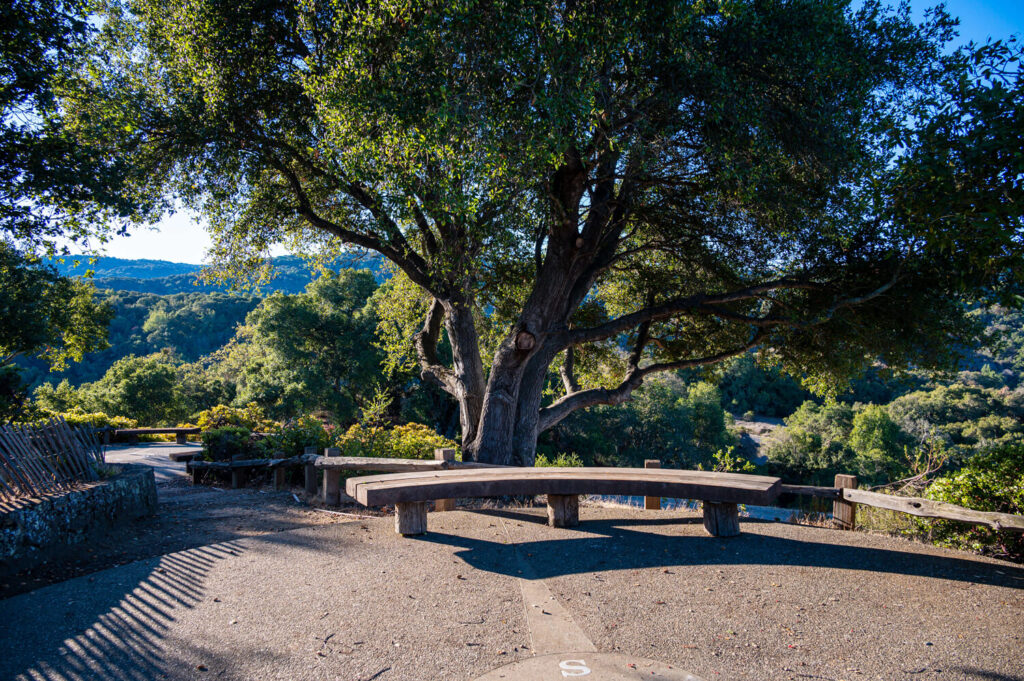 A cadre of dedicated locals called the Friends of Foothills Park met weekly to dig out invasive weeds for nearly three decades. Their efforts, alongside a commitment from City of Palo Alto park rangers, produced unspoiled acreage that beckons for picnics, overnight camping at the Towle Campground and hiking on a slew of perfectly-preserved trails.
 Grassroots Ecology, a nonprofit based in Palo Alto, manages a native plant nursery in a corner of Foothills Park and has been working to enhance the wildlife habitat since 2003. Deanna Giuliano, the nursery's director, has witnessed 17 seasons of growth in the park and continues to admire its unique terrain.
"Floral-wise, the park is more intact than most parks I've seen," she says. "A lot of the grassland in the area has invasive European plants but the park still has good native grassland. We've really focused on getting rid of the most destructive invasives such as yellow star-thistle, hemlock and Italian thistle."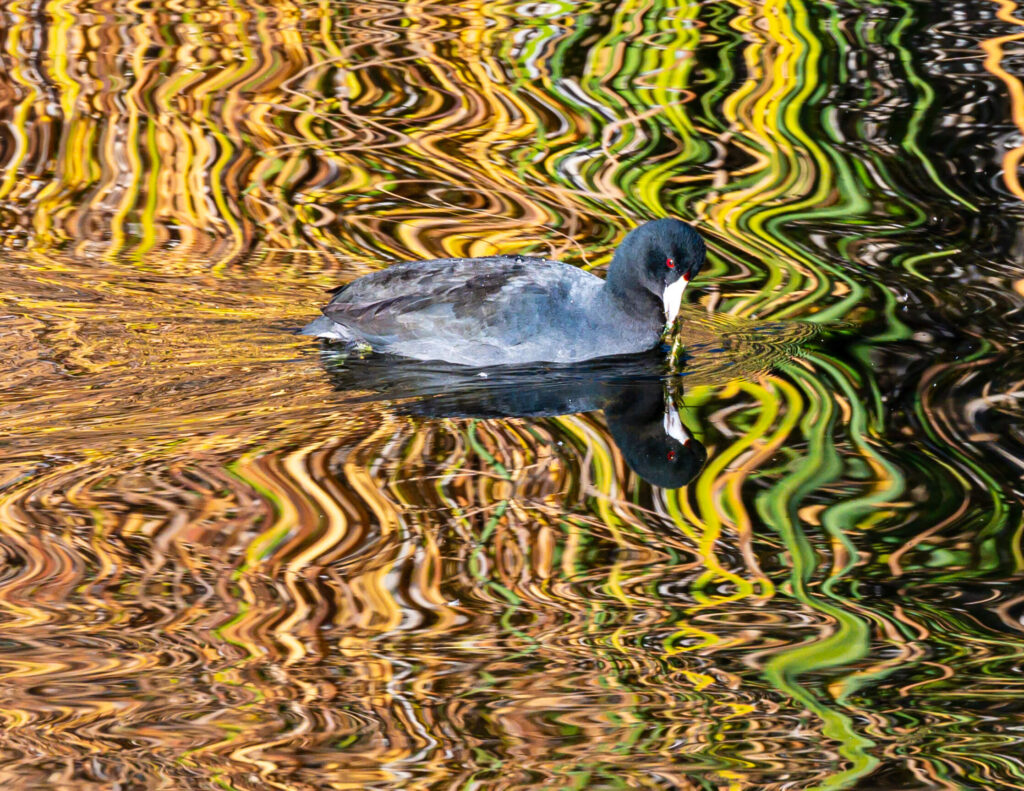 The park is home to a rare shrubbery called the western leatherwood shrub, which only grows in a few parts of the Bay Area. It's deciduous in the winter before yellow flowers emerge prior to leafing around February. 
Found along certain trails in the park are the Pacific madrone trees, a jewel to behold in the dry chaparral countryside. These self-exfoliating hardwoods shed their bark throughout the year to produce smoooth hues of crimson, brown and clover that invite you to rub your hand across its polished finish.
 If you're a first-time visitor, be prepared to explore the park via a wide range of scenic trails varying in difficulty. The longest, the Los Trancos Trail, is a roughly eight-mile jaunt that loops you through rolling hilltops, forested narrow stretches and a lush riparian section that borders a creek. The aforementioned park bench is located just before you veer away from the Los Trancos Creek ligament of this loop.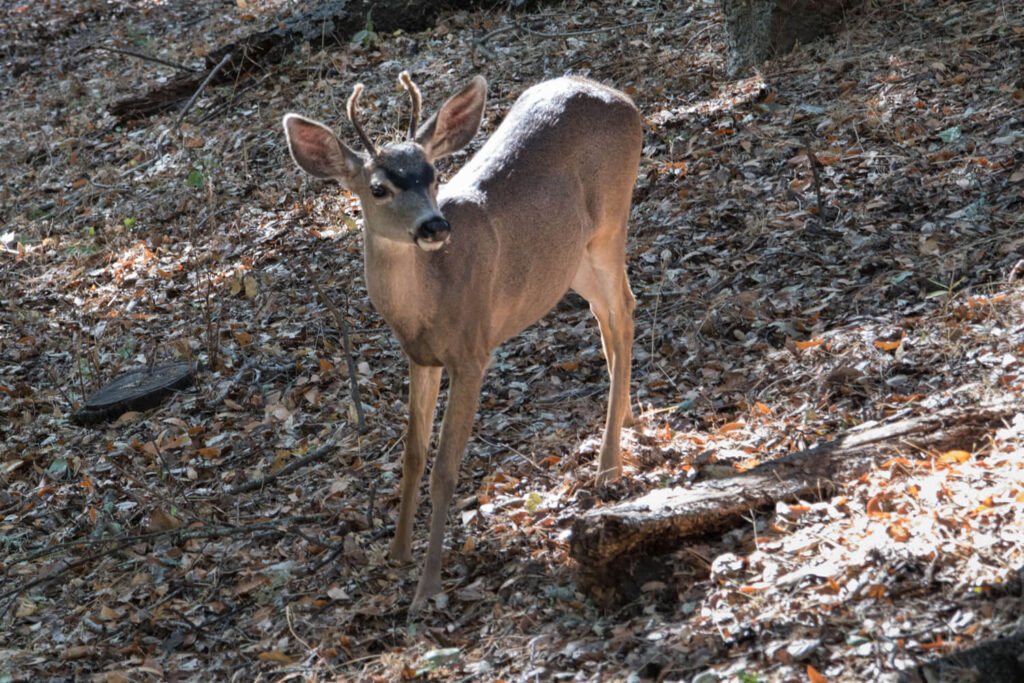 The much shorter yet equally exquisite Fern Loop features steep elevations worth tackling to experience immersion within a dense ecosystem of ancient bracken. (Pro tip: Native, edible strawberries are often found along this loop, obscured under oak trees.) Trail courtesy is paramount so adhere to the marked areas to help maintain the park's pristine condition. 
Claire Grist, a project lead with Grassroots Ecology, notes how Foothills Park has abundant wildlife and creates an important corridor between the Bay Area, Santa Cruz Mountains and the ocean. "Boronda Lake is great because it really draws in migrating water birds," she says. "The red-winged blackbirds really love that area and you can also see a lot of dragonflies—and turtles!"
 Turtles, open valleys, accessible peaks and sweet, wild strawberries? A zealot might tell you that Foothills Park is just one apple tree away from becoming the Peninsula's very own Eden.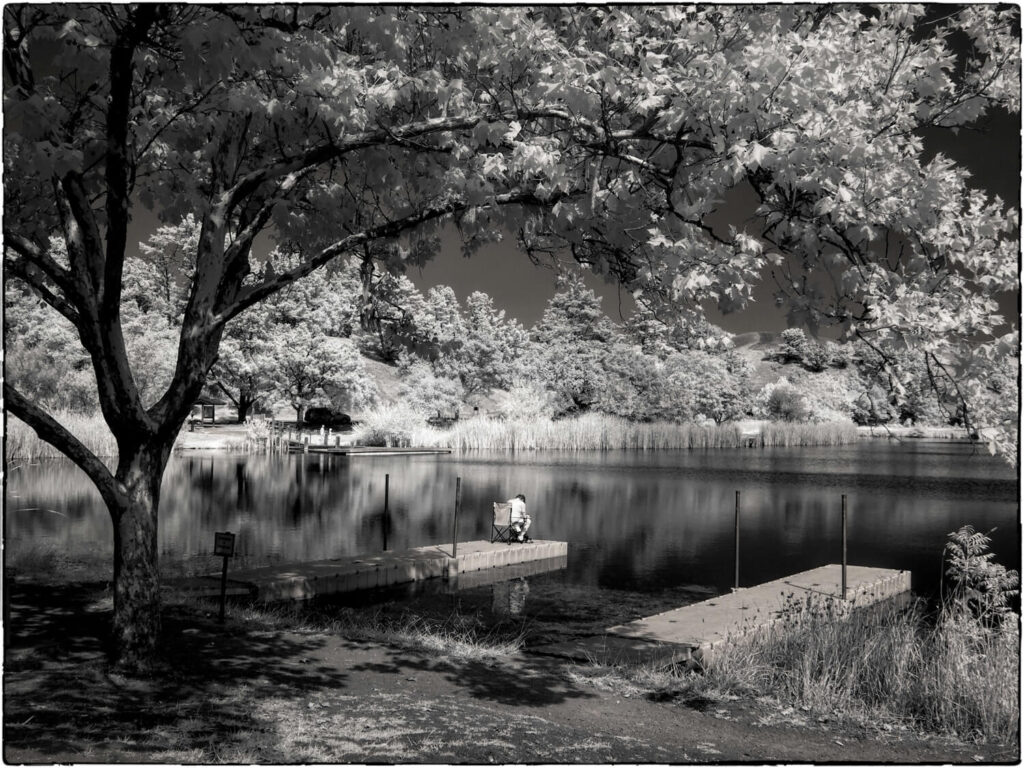 Foothills Park No. 3 by Alis Whitman
Last November, Alis Whitman celebrated the timelessness of Foothills Park's scenic Boronda Lake. The educator and designer spent her formative years exploring the preserve while growing up in Palo Alto. Focusing on plein air painting during the downtime last year, Alis found herself back at the dock of her childhood lake at a time of transition. "I was learning how to paint water and cattails," she says, "and while looking out from that boat ramp, I saw a maple tree with its leaves beginning to turn."