Words by Sheri Baer
Summer slides into fall on the Peninsula, splashing the coast with sunflower fields forever… or at least over an acre and a half at Andreotti Family Farms. It's peak bloom time for this Half Moon Bay family business, an agricultural legacy spanning generations.
As Frank Andreotti tells it, his grandfather, Dino Andreotti Sr., immigrated from Italy after being sponsored by a cousin. He found work as a laborer in Half Moon Bay and started farming this land in 1926. Planting artichokes, cabbage and broccoli, Dino and his wife, Julia, saved up enough money to buy the 80-acre farm in the 1940s. Soon, Andreotti became one of the first farms to join the Farmers Market movement, selling produce in San Francisco. In the 1970s, their son Dino and his wife Terri took the reins, specializing in winter vegetables—including 30 different varietals of pumpkins and edible squash.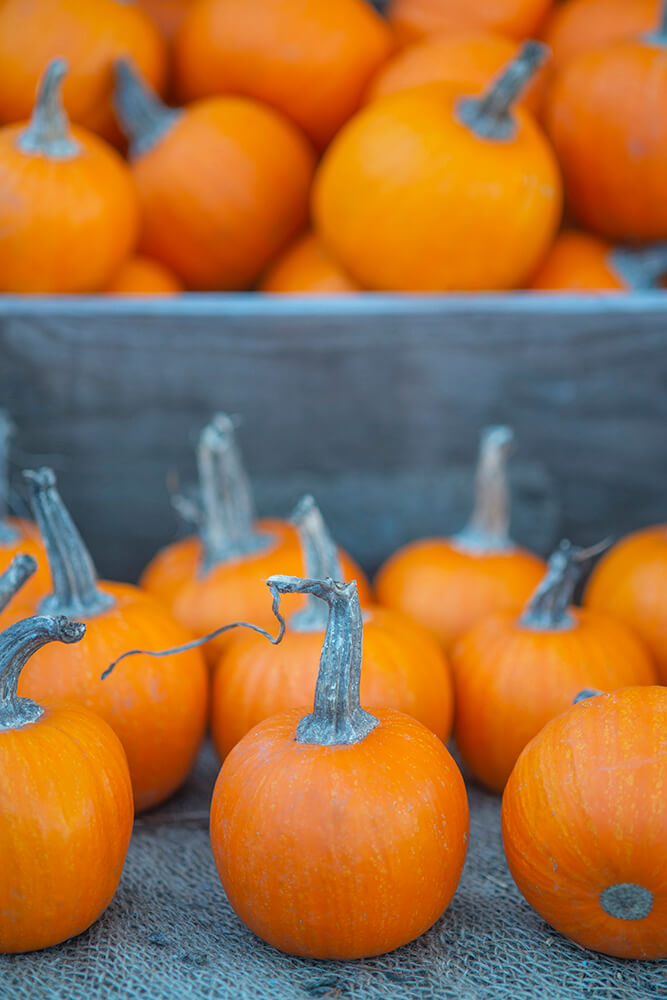 "Our main income is growing row crops, vegetables, and then marketing them to restaurants, wholesale markets and to retail—to the local neighborhood farmers markets every Saturday and Sunday," explains Frank, the next generation to take the helm.
Frank grew up here and still savors the sweet memories of his childhood. He remembers playing in the creek, taking the goats on walks and making pretend castles out of old wooden packing crates. "Growing up on the farm, there was a lot more freedom," he reflects, adding that he relishes his role as a caretaker of the land. "What I do for a living, I don't think of it as work. Since I was a little kid, I was told I was born with a green thumb."
Or a yellow thumb, in the case of the farm's brilliant rows of sunflowers, which have become a backdrop for countless outings, photo shoots and even proposals. "I've been planting sunflowers since I was a teenager," Frank says of Andreotti's now-famous fall crop. "My folks didn't ask me to do it, but since I was planting the corn and the pumpkins, I thought I'd add some sunflowers to the mix."
The idea of a u-pick (or photo op) field wasn't even on Frank's mind when he planted the first seeds. "It was just because I love sunflowers," he says. "Now they can't stop calling us: 'When are the sunflowers going to be ready?' 'When is the season going to open?'"
The answer is September and October. Although the farm sells veggies year-round, fall is the most festive time to visit with expanded offerings. This includes not only the sunflower fields, but a corn maze, a pumpkin patch and a brimming farmstand of local produce. "We're among the last family farms in the Bay Area that provide an atmosphere where the public can come out and experience life on a working farm," notes Frank. "And I get to be out in the open and in the sun all day long, enjoying what I do for a living."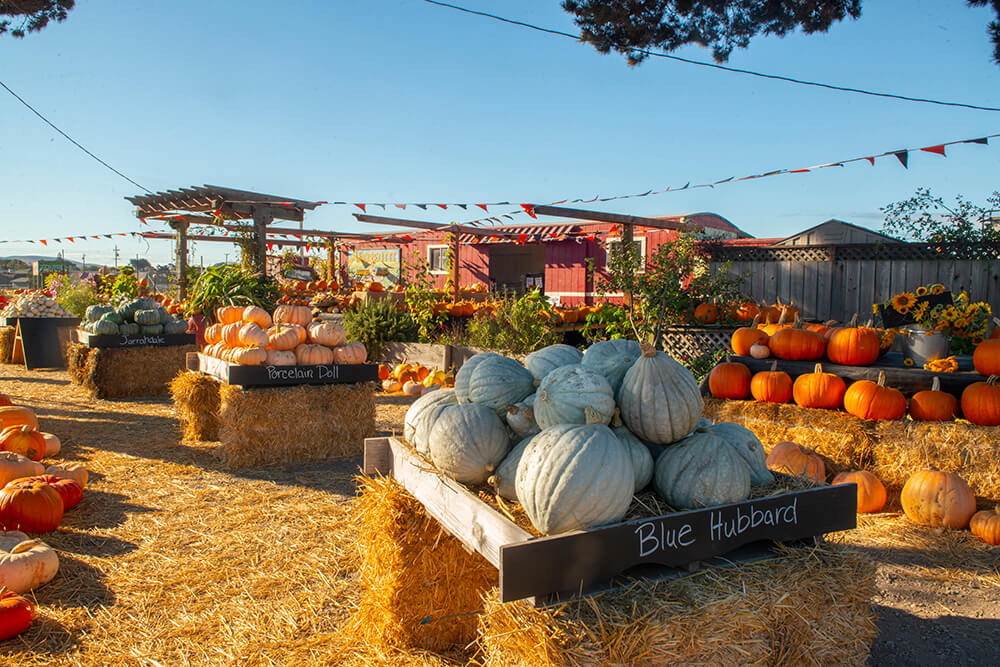 The Pumpkins
Feelin' gourd? Familiar with dozens of varietals of squash, Frank is a bit of an expert at what makes the ideal Halloween pumpkin. "You have to have a uniformity," Frank advises, "a uniform pumpkin with dark skin—and then a strong handle. That's what makes the pumpkin decorative. A pumpkin with a broken-off or stubby stem is not as attractive."
The Farmstand
Though Andreotti Family Farms started out with artichokes, broccoli and cabbage—at one point committing all 80 acres to artichoke production—these days they offer an entire cornucopia of produce. "We started to diversify," Frank explains, "like cauliflower, Swiss chard, zucchini, green beans, dry beans, fennel, different types of lettuce, celery, celery root, golden beets, red beets and all the varieties of different Halloween pumpkins and squash." During any given week, Andreotti's produce can be found at four farmers markets including the College of San Mateo and Belmont CalTrain Lot, along with the family's Friday-Sunday roadside farmstand.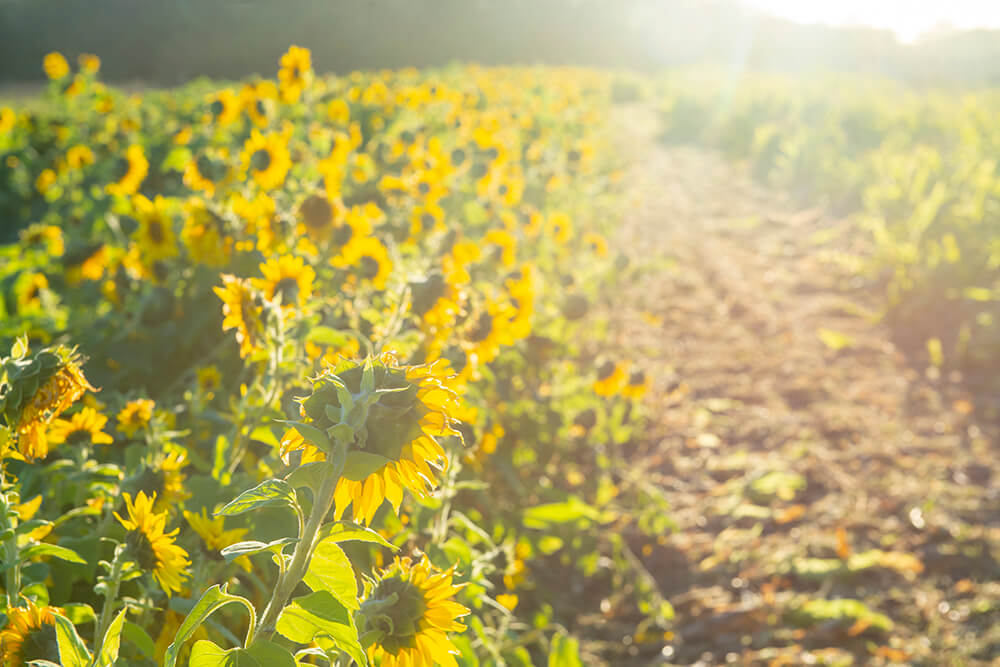 The Sunflower Fields
Is there anything as warm and welcoming as a sunflower? Andreotti grows numerous varietals (ranging from Mammoth Grey Stripes to Black Oil), each with golden petals like rays of sunshine. So go ahead and wade into the sunflower sea and load your arms with a bouquet worthy of the season. "They're so vibrant," Frank says of the farm's acre and a half of blooms. "They bring out the yellow contrast against the green of the corn. It makes for a beautiful landscape."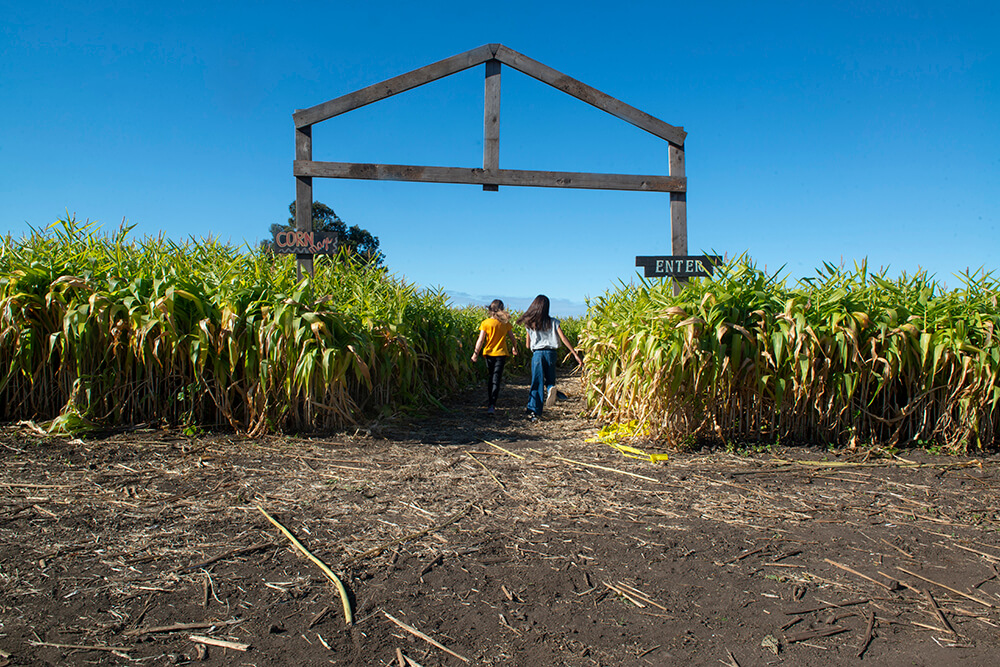 The Corn Maze
Ready for a challenge? Pit your internal GPS against the Andreotti 10-acre corn puzzle. "It's all in my head," Frank says of creating the seasonal maze of maize. "I get on my tractor with a flail mower and I just come up with a design. I don't think it out—I know the lay of the land." As the corn stalks stretch over your head, weave through the rows until you emerge out the other side, victorious. Usually. "I've had a couple customers in the past years who called my phone number and said, 'Hey, we're lost!' But that's what a corn maze is supposed to be about, right?" chuckles Frank.
800 Cabrillo Highway, Half Moon Bay
andreottifamilyfarms.net