Tucked behind the Stanford Mausoleum in the Stanford University Arboretum, the marble Angel of Grief kneels over a funeral altar, her head resting on graceful arms and her wings drooping in sorrow. This haunting, larger-than-life monument marks the resting place of Henry Clay Lathrop, the beloved youngest brother of Jane Lathrop Stanford, who died in 1899.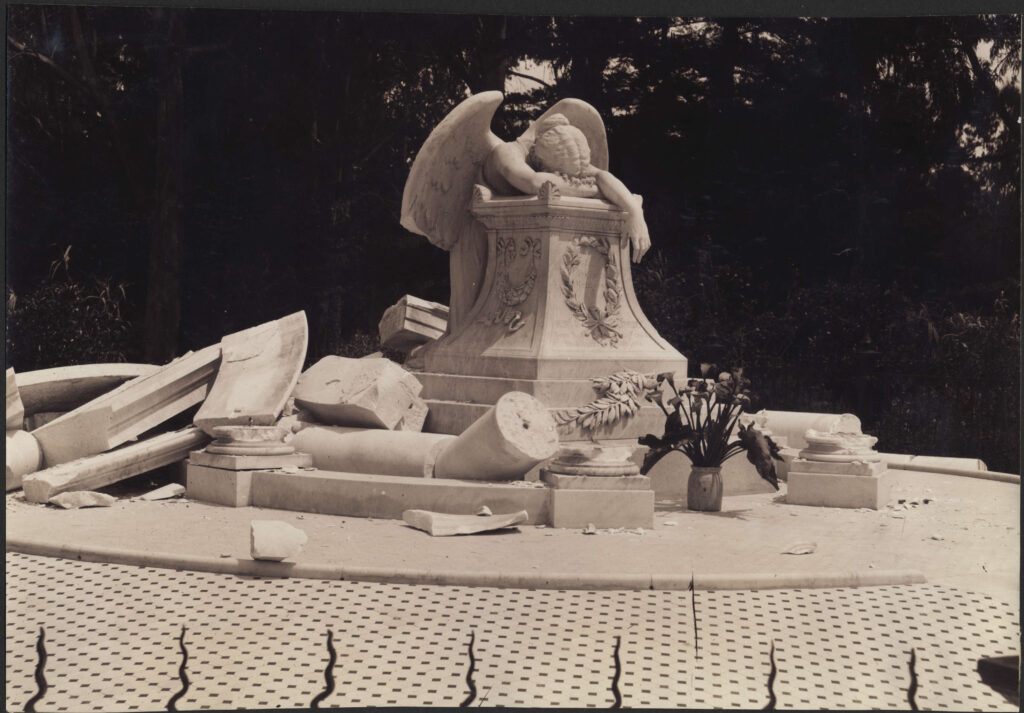 Already in mourning from the loss of her son and husband, Jane Stanford ordered a replica of the Angel of Grief Weeping Over the Dismantled Altar of Life. The original memorial was created by William Wetmore Story, an American sculptor residing in Rome, for his own deceased wife. While graveyard angels usually represented the innocence and immortality of loved ones who have passed on and the link between heaven and earth, this figure expresses the pain and suffering of those who are left behind.
Jane Stanford commissioned a well-known Italian sculptor, Antonio Bernieri, to carve the statue from a single piece of Carrara marble. The seven-ton sculpture arrived from Italy in 1901 and was placed under a marble cupola to mark Lathrop's grave. Heavily damaged in the 1906 earthquake, the monument was replaced in 1908, without the cupola. After succumbing to years of neglect and acts of vandalism, the statue was fully restored in 2001. Today, the Angel of Grief waits for anyone needing an empathetic presence or a quiet corner for reflection.