words by Silas Valentino
Expectations about a day in the life of a career interior designer might lean on more glamorous presumptions, but as Anne Mellenthin divulges, there's an unforeseen mountain of logistics involved that goes well beyond just having an eye for things.
"Only 15 percent of design is choosing shiny objects," she reasons. "The rest of the time is spent on ordering, tracking and expediting items."
 As the interior designer works on a home, she is likely working from her own home in Menlo Park. Anne commands her roster of predominantly residential projects (with a few commercial ones tucked in between) from inside her home office where you'll find jars of colored pencils, homework from the design classes she's taking on the side at Cañada College and a container of afternoon relief: dark chocolate peanut butter cups from Trader Joe's.
Nearby is a vision board she's tacking together for her future now that her three children are grown adults. One prevailing theme: flexibility.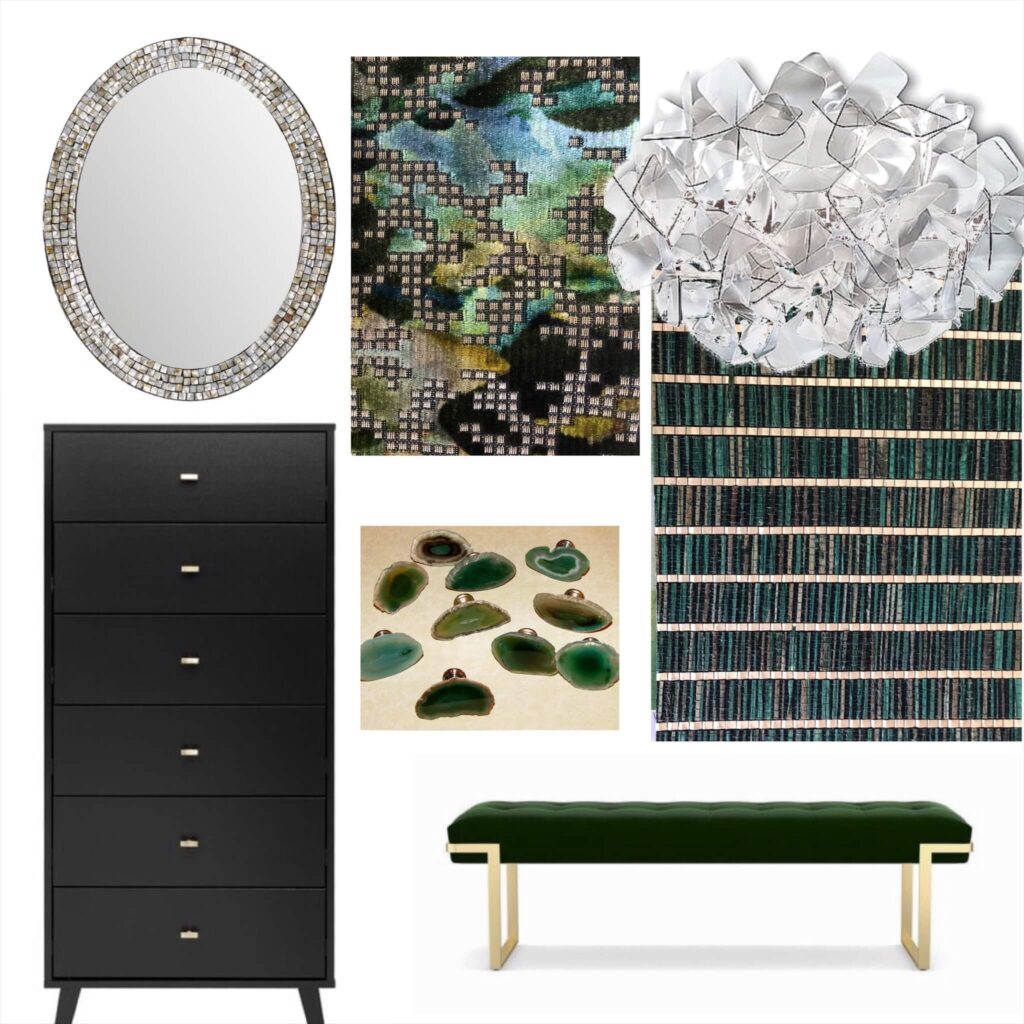 Anne utilizes mood boards to help condense and center her vision. The website for her design business has a tab that showcases several examples of fashionably formulated boards where living rooms and bedrooms are neatly and poetically arranged in cohesive colors, shapes and tones.
She's had years of practice. Before she was five years old, Anne remembers cutting out pictures from magazines to create scrapbooks (a precursor to the boards) where pages had themes such as "Chateau Living" and "Life in the Hamptons." Pretty sharp detail for an adolescent eye.
While she doesn't exclusively design in mid-century modern, she does appreciate an "indoor-outdoor feel." For a closer look into her inspirations, see the list of video recommendations on her personal YouTube feed for chateau and English manor restorations. "It's my unicorn," she says, of tackling such grandiose projects. "I've even looked into certificates for historical restoration."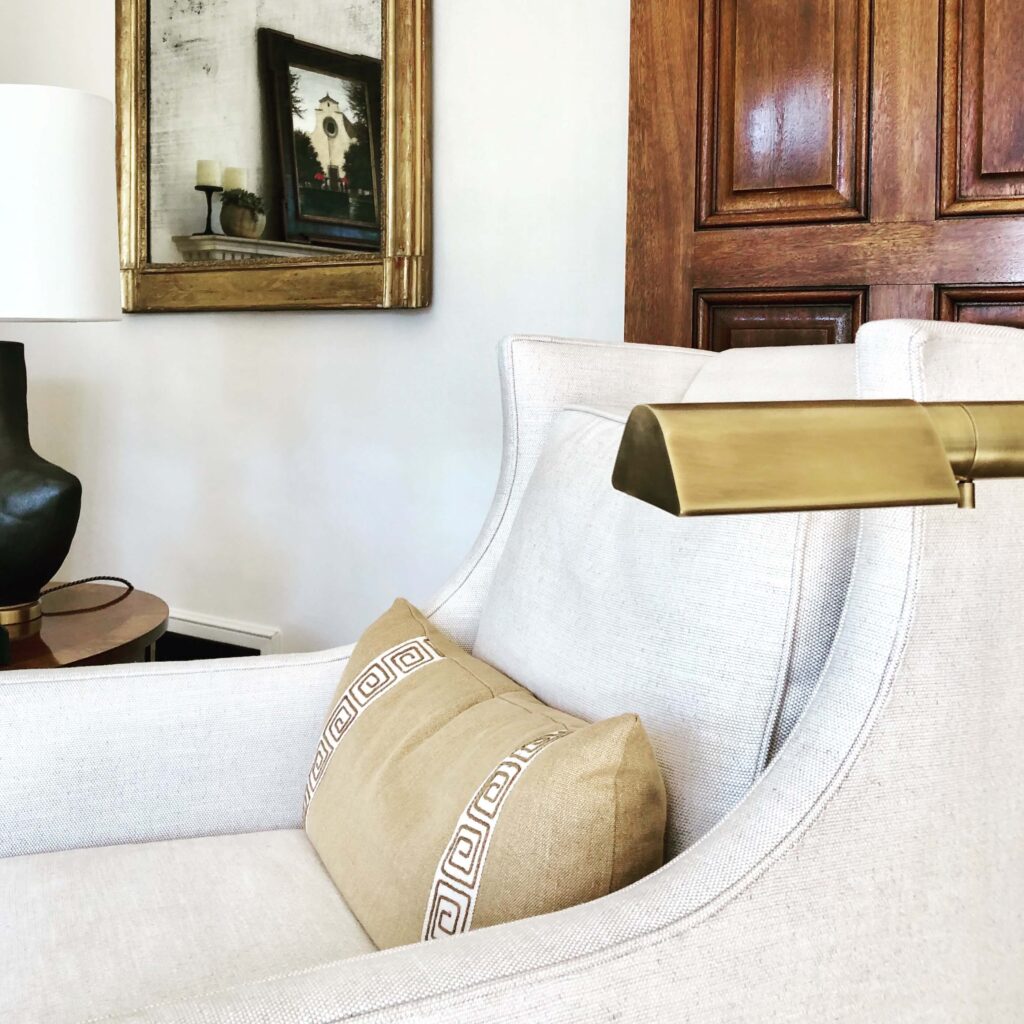 Anne strives to strike a balance between romantic and sober tones. "That's the goal," she says. "Very simple, not overdone but with bold gestures. Like a 60-foot window. Lots of light but dark, moody walls. It's atmospheric and safe. Comfortable and a little bit dramatic."
She notes a particular force of inspiration from her father-in-law, Mike, who lives in a Cliff May home in Los Angeles, built by the California architect famous for post-World War II modern ranch house designs. Uplit indoor trees, ceramic tile that flows from indoors to out and the use of adobe in combination with antiques from the Hearst family make for a sublime and luxurious environment. Everything has its place; even the firewood is tidily stacked outside.
Anne's trade is not without challenges and she recognizes how homeowners can access just about anything online to build a beautiful home. "It's incumbent to us designers to provide project management skills and scour for crafts that the client otherwise wouldn't be cognizant of," she says, adding that, "to make a pillow takes five different parts because you order the fill, fabric and trim."
 A maven of flea markets and thrift shops, Anne will hunt for furniture and home pieces either for her projects or to market through a side business she runs through Cherish and eBay. Reuse and recycling are key components for her business—she's a GREEN-accredited professional as well as a LEED Green Associate—and she remains a champion of antiquities. She's not afraid to beg a client to consider using antiques, items that offer Anne more than a sustainable quality.
"To me, I like to think that some man or woman stood over this piece and hand-carved the wood," she says. "And now it has a patina. It seems like within each drawer and cabinet there are stories. Someone's life is held in there."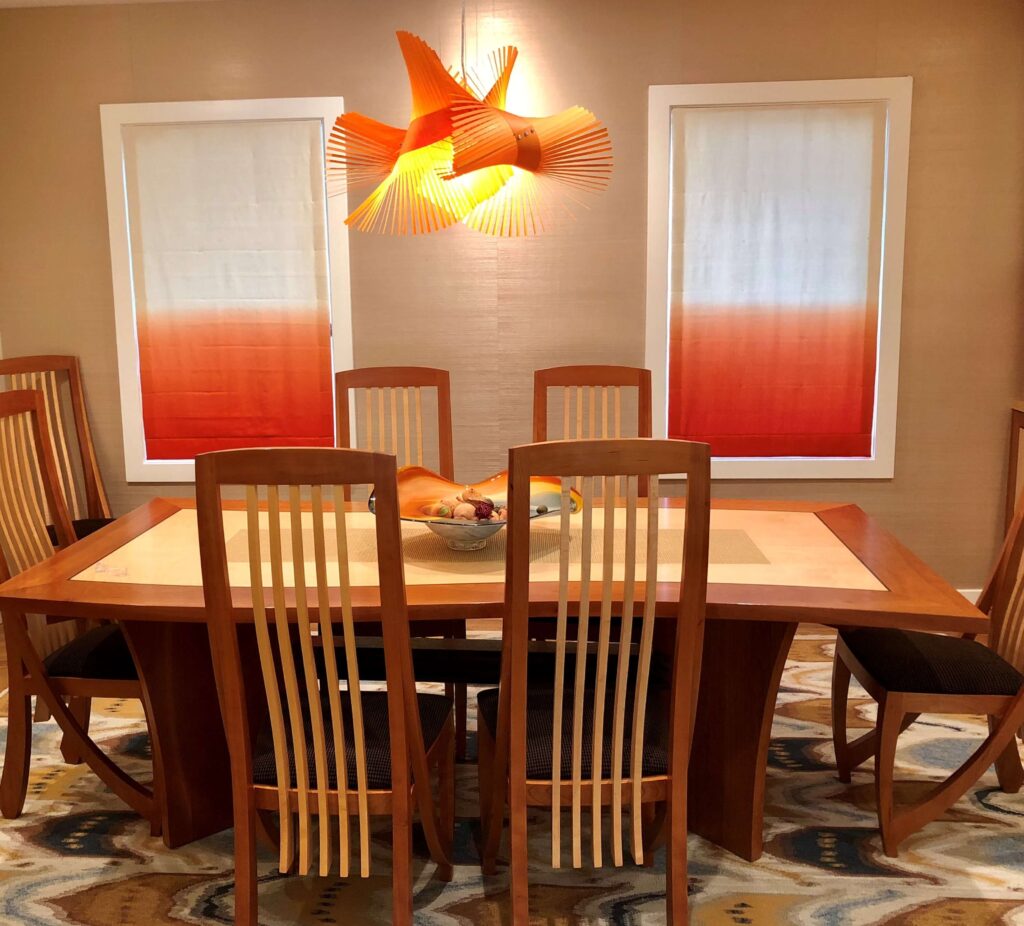 Open the drawers of Anne's own life and you'll discover a destiny for decorative arts. Born at Stanford Hospital, Anne was the eldest of four and always flipping through copies of her mom's Architectural Digest. She remembers taking her brother's toy blocks to create a massive dollhouse, with furnishings and an upholstered couch to boot.
Anne's innate curiosity led her to the Palo Alto City Library, where streams of light pouring in the window guided her through lessons from design legends like Billy Baldwin and Dorothy Draper. After graduating from Castilleja School, Anne attended Cal Berkeley, but without an interior design program at the university, she focused on political science and French. She studied abroad in Paris, spending days at the Victoria and Albert Museum ("My heaven.") while fostering a gastronomical side passion through classes at Le Cordon Bleu.
After graduating from Cal in 1984, Anne managed a Williams-Sonoma store before focusing on raising her family. She returned to work, first as a landscape designer before clients kept asking if she'd take a look at the living room as well. In just over ten years of running her interior design business, Anne has completed over 75 projects from Los Angeles to
Seattle, with a focus primarily on the Peninsula.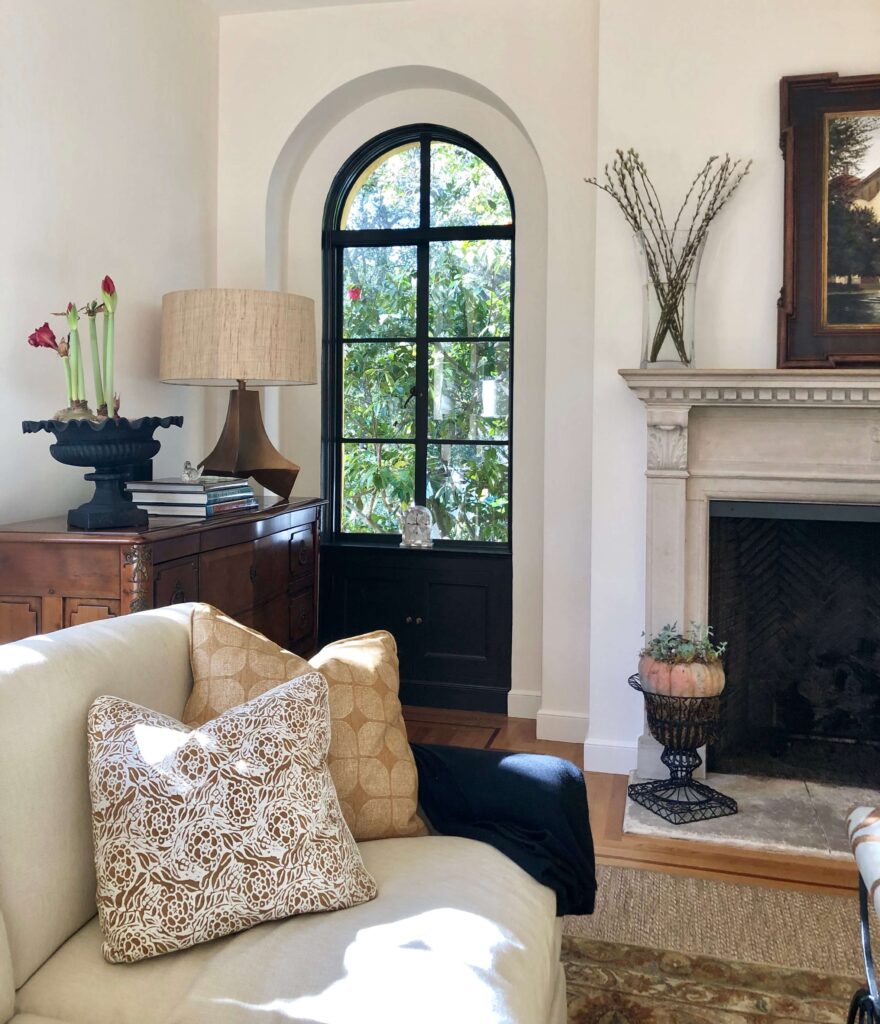 Anne is a member of the Woodside-Atherton Garden Club, a charitable nonprofit dedicated to conservation, and she's in her 13th year as a reading tutor at Selby Lane Elementary School. She is an avid pickleball player and hiker of the western foothills where she'll exercise another expression of her eye. 
"The first big purchase I made as a teenager was a Nikon camera after I worked at Peninsula Creamery and saved up money. I went to Keeble & Shuchat Photography in downtown Palo Alto. Those guys knew everything. Photography is a source of inspiration," Anne says before taking it all in. "I'm visual! I love the sensory experience—clearly."