words by Silas Valentino
The day's overture begins with a cup of coffee from Peet's. Soon after, Khori Dastoor, general director (GD) of Opera San José (OSJ), launches into a meeting with her creative team about who should play the lead in the upcoming performance of Bizet's Carmen.
As a lifelong performer who has sung on stages throughout the U.S., Europe and Asia, Khori's network runs deep and she has a particular artist in mind who would be perfect to lead the company's first show for 2022.
By 10 AM,  she's on a Zoom call, followed by a meeting with the Friends of Opera San José, the company's volunteer support group, before wrapping up to sit in on vocal auditions—the first in-person auditions in well over a year. Darting past a seated auditionee by the company's front door, Khori shoots him a warm "good luck" smile.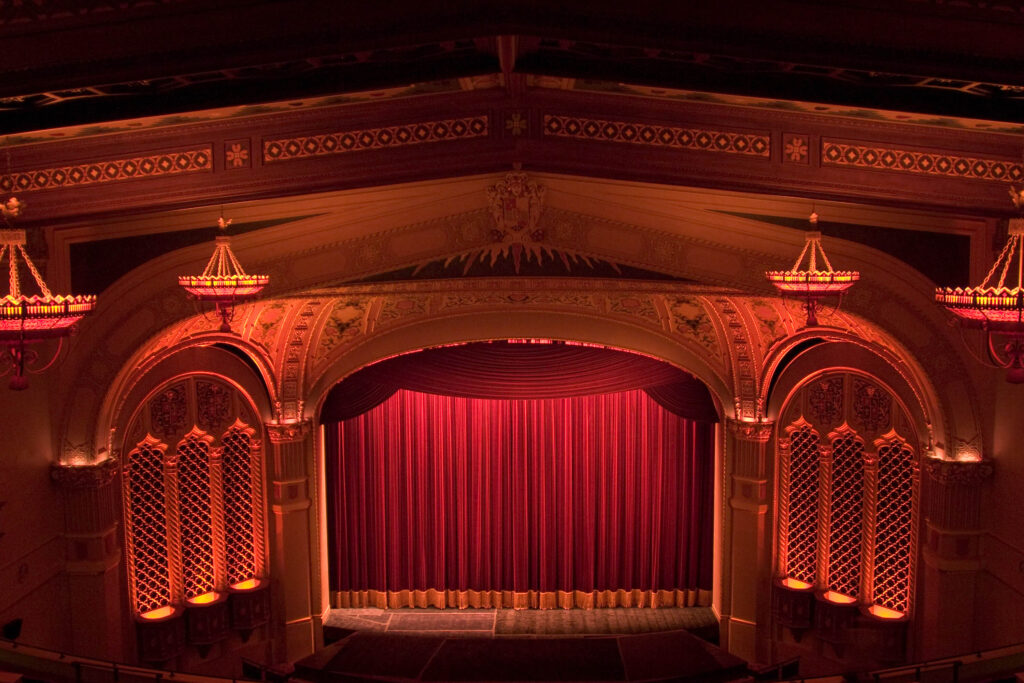 Khori concludes her work day with a budget meeting before transitioning to her life outside the opera, which includes her husband, their two daughters and a home in Los Altos.
It's an active day (only a Tuesday) but her schedule has bustled with hustle ever since Khori assumed the helm of the opera company in 2019, capping off a 14-year relationship with OSJ. Her first season as general director was hampered by social restrictions and cancellations, demanding her stable leadership to navigate the team through months of unknowns and uncertainties.
As OSJ approaches its new season and the return of live audiences, Khori earns a pause amid the flurry of scheduling to reflect and process the feat of safely guiding an opera company through the perils of 2020. "I just had faith that this was coming to me for a reason and that I had something to offer," she says, before flashing a grin. "If I would have known all the things that were to transpire… I might have made a different choice!"
She lets out a well-deserved laugh. Now that the fraught hardship of keeping a production house afloat through unprecedented trials is over, pure comedy rises above the drama.
"You have to take a leap of faith," she continues. "Most of us have that feeling, that deep-down fear of imposter syndrome. I realize that I do have a different perspective and a different resume but that is valuable."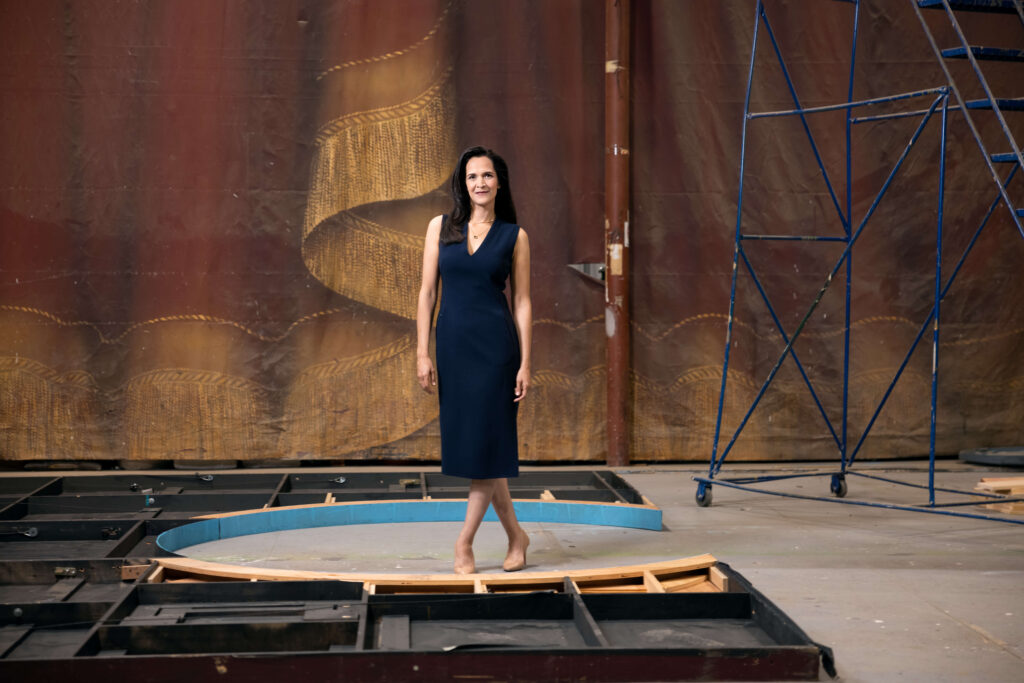 Khori first joined OSJ in 2007 as a singer and part of its resident ensemble of principal artists, a unique 12-month program that provides a salary and housing, giving artists the ability to remain rooted in one area and regularly perform.
She sang lyric soprano in over a dozen productions as a performer for OSJ and the experience shaped both her career and personal life. Following a production of Lucia di Lammermoor, Khori met her now husband at a party. (Coincidentally, she portrayed the titular character who, in the show, murders her own husband.) The two married four years later.
She'd go on to work in the administrative side of the company, first as an artistic advisor to the general director before becoming director of artistic planning, managing casting and artist recruitment. Her selection as the company's next GD, the person who's ultimately responsible for all of its artistic and financial aspects, was an obvious choice.
Although there had been a smooth ascent to Khori's director role, drama unfortunately ensued on cue for the second act.
In the reception room of the OSJ office, there's a poster for Khori's inaugural season with Mozart's The Magic Flute rounding out the calendar, slated for what was to be a doomed April 2020 opening. Khori and her crew were nearly ready for the production when lockdown and quarantine measures prevented the show from going on.
Now a life-like dragon used in the show hangs on wire suspended inside OSJ's prop warehouse, a token reminder of the first show ever to be canceled in the company's 37-year history. It was a decision Khori didn't make lightly but did so with her team's safety in mind.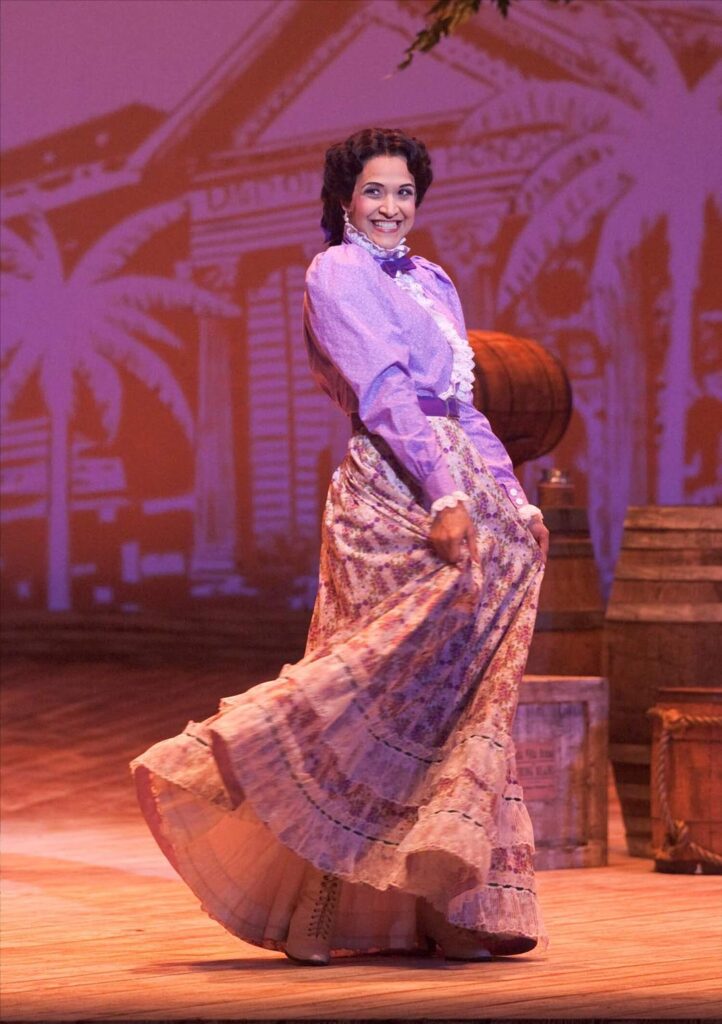 Even without an audience in seats, Khori didn't take a day off throughout 2020. She swiftly launched a successful relief fund to help the company's musicians, artists and theatre staff affected by the loss of work.
By June, she oversaw the development of the Heiman Digital Media Studio, which allowed OSJ to begin broadcasting digital performances. Because of its unique ability to have a fully-equipped stage and a roster of talent on hand, OSJ began producing digital performances for an audience that extended beyond any physical auditorium. Other opera companies began rebroadcasting OSJ's shows since it was some of the only fresh material available.
"We never had funding to invest in our archive but we had a space and artists who lived in-house," Khori explains. "We had an opportunity to actively produce. At that time, we didn't have an endowment so it made sense to make the shows available on a revenue sharing model. I was very certain we wouldn't give this away for free. I don't believe in that; these artists are professionals and I wanted to communicate that value to consumers."
Khori adds that it's easy to classify OSJ as an artists-first institution and she says this from her own personal experience rising up through the program.
"I was a waitress, a teacher and was getting my doctorate at UCLA when I came to OSJ. My job was to be an opera singer, which is a job that doesn't really exist in America," she says.
"The artist's residency at OSJ is not just about housing and a salary, it's healthcare and personal relationships. You're putting down roots in a place. So often in this work we ask people to sacrifice family and their needs. It's a tremendous gift but it does have cons. We're not able to be in New York getting seen. But the pandemic shifted the calculus for artists about their priorities."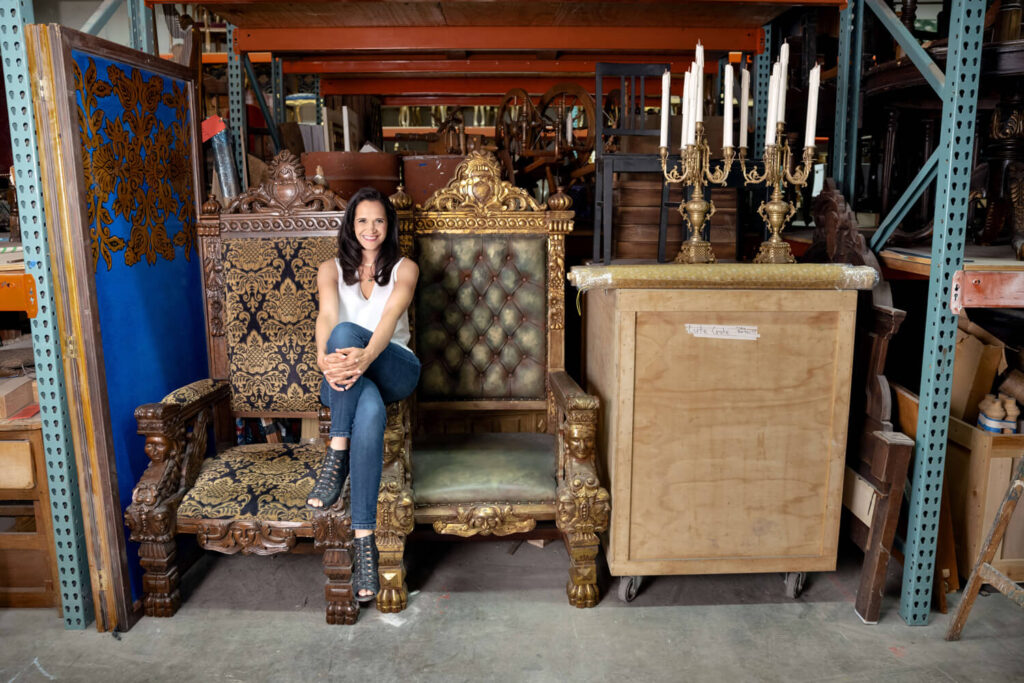 Growing up in Pasadena, and for the rest of her life, Khori's priority was theater and performance. She sang in the L.A. Opera's children's chorus and would sometimes join her mom to help on the floats for the annual Rose Parade.
She celebrates the timeless qualities of opera, how jokes written centuries ago still hold up and the shared humanity that persists through the ages.
It's this passion and proven leadership that caught the attention of the Houston Grand Opera, which selected Khori to become its next general director and CEO, beginning in January 2022. Following 15 years in San José, Khori is bound for Texas. 
It's the latest challenge and a new act for the lifelong performer, who continues to relish some of her favorite Peninsula traditions: It's apricot season at the Thursday Farmers Market in Los Altos, a delicious taste of summer to treasure before her final OSJ curtain call.