Words by Johanna Harlow
It's lunchtime at Rossotti's Alpine Inn and every table in the sprawling creekside beer garden is occupied. For Greg St. Claire, owner of Avenir Restaurant Group, it doesn't get much better than this. "We seat 292—I don't think that there's a busier restaurant in all of Northern California," Greg notes, watching over the hustle and bustle from a picnic table carved with the initials of diners past. "I just love when I go into a crowded restaurant, and I see people having fun. It totally energizes me! It's soul-filling."
After the Portola Valley mainstay (known to many as "Zott's") went up for sale in 2018, Greg partnered with five others to save the historic roadhouse. It's the second oldest continually operating tavern in the state. Beyond his penchant for preserving Peninsula places, this restaurant holds personal meaning for Greg. "My father said he spent more time at Rossotti's than he ever did at the library at Stanford his freshman year." Greg smiles. "My first memories were coming here after soccer games."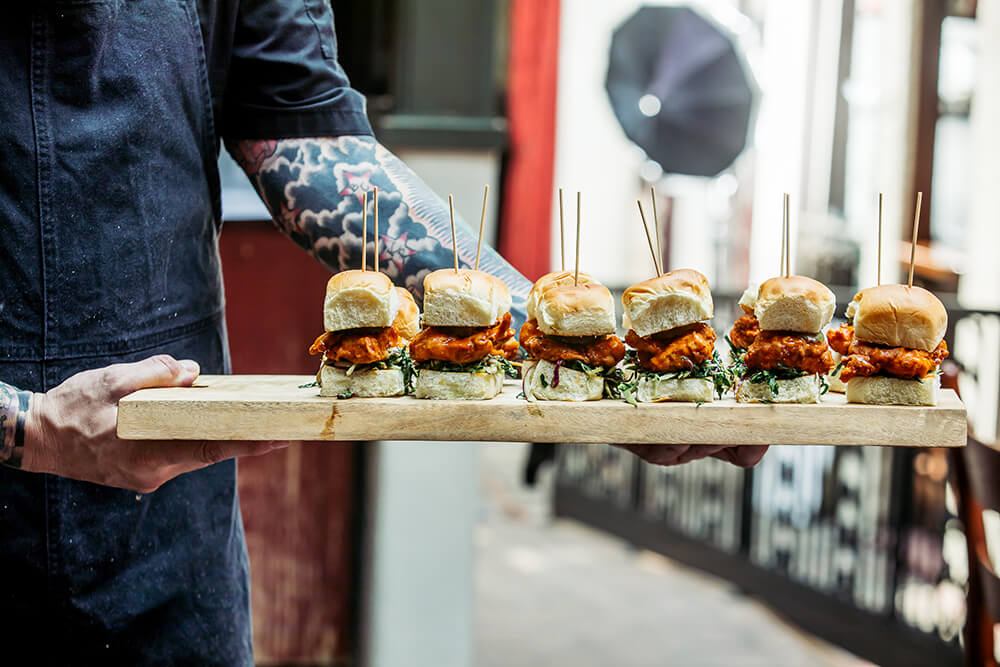 For 30 years now, Greg and his team at Avenir Restaurant Group have given the Peninsula some of the community's most beloved, long-standing restaurants including Nola in Palo Alto, Town in San Carlos and Milagros in Redwood City. His recipe for success as a restaurateur? "You kind of need to be like a Swiss Army knife," he muses. "You need to be a jack of all trades. You need to know your way around the kitchen. You have to know your way behind the bar. You need to know how to use tools and how to design stuff. You've gotta be creative and then you've gotta back it up with being willing to dig into the books and finance—because every business ultimately comes down to math." The battered old measuring tape Greg carries everywhere he goes is a testament to his hands-on approach.
Greg encourages his team to take a similarly well-rounded tack. Front-of-house managers learn to understand the recipes and the process that goes into each dish. As for his chefs: "They're gonna learn the math behind it. They're gonna learn how to do the books," Greg insists. "If you leave my company, you're ready to open your own restaurant. And I take great pride when people actually do!"
Greg's interdisciplinary bent dates back to his many jobs growing up—from helping his mom with her interior design work to bartending and fast food work to a construction gig in Norway after graduating from University of Colorado Boulder. He forged his intrepid spirit even earlier: from boyhood bicycle adventures exploring the streets of Woodside and Portola Valley. "We were free-range chickens," chuckles Greg, who now lives in San Carlos.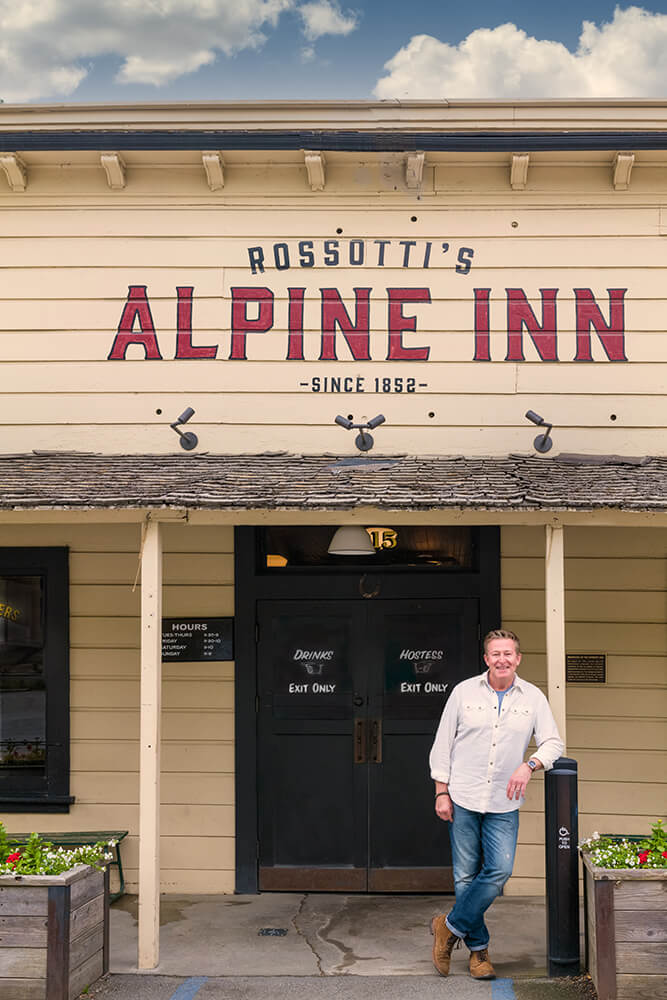 Of course, Greg's love affair with food also hones him for this line of work. "I consider myself an excellent cook. But there's a difference between a cook and a chef," he asserts. "I think being a chef is second only to heart surgery." Considering his father was a doctor, he should know. "I think it's essential that if your background is not being a chef, to be a successful restaurateur, you absolutely immerse yourself in food," he continues. "I have thousands of cookbooks and it's like art in some of my restaurants and in my home." He adds that on family vacations, "My entire trip is based on where I'm going to eat and the food that we're going to have and timing out our meals. My whole family is obsessed!"
When pinpointing the best part of his job, Greg doesn't hesitate. "Unequivocally, it's the creative process," he says, explaining that he regularly crafts menus and relies on resourceful problem-solving. He also curates engaging settings for his restaurants, wielding art for impact. "There are very minimalistic, super high-end restaurants that want the sole focus to just be on food. No distraction. And I think that's fine, but… I think there's something incredibly cathartic and beautiful about art. I think it speaks to the theme of a restaurant." He adds of workers in the dining industry, "We're all artists too. We're creating a canvas with food and wine. A very, very creative group of people work for us."
"At Nola, we actually have one of the largest collections of Southern folk art probably west of the Mississippi," Greg continues, detailing a trip to New Orleans where he hunted down the pieces. He found the perfect place to show them off: a historic Pedro de Lemos building with a huge courtyard and striking iron balconies. "I just looked at it and thought, 'This feels like the French Quarter!"
Milagros is also art-forward. After extensive travel to Mexico, Greg had stockpiled quite the collection. "I got to kind of a critical stage of, 'I have so much stuff, I think I have to do a Latin restaurant now!'"
For Greg, balancing four restaurants is actually "slowing down." After all, in the early 2000s, he also oversaw Kingfish, D'Asaro Trattoria, Mistral and a staff of 1,200. "I didn't recognize a lot of my employees. It became so big that it started to feel very corporate," he remembers. "I felt like I wasn't doing anything really well." Ultimately, he decided to sell this trio of restaurants to the people who'd worked so faithfully for him. Greg doesn't regret the extra time he got to spend with his three daughters, and he's loved coaching their many soccer and softball teams.
At the end of the day, Greg says, "I built my company on trying to create an awesome place for my employees to work." He explains, "If my staff's doing well, my customers are having a great time." After all, it's the people, not the places, that fuel Greg's winning concepts. "My company tagline is 'Make people happy,'" he shares. "It sounds super hokey and simple, but it really is what I believe."