Words by Johanna Harlow
Not the same old vanilla—scream-worthy Peninsula ice cream shops.
rabbit rabbit cream
Palo Alto
On the Rabbit Rabbit Cream website, a warning jumps out front and center: "Products may cause happiness." True to their word, this Stanford Shopping Center spot's tea-flavored soft serve is quite the treat—with flavors ranging from Kyoto matcha and Iron Buddha Oolong to Thai tea and (caffeine-free) buckwheat milk tea. Opt for the two-flavored swirl if you're having trouble narrowing it down to just one. Another tasty choice you'll have to make is which of the numerous toppings to add. Some of the more intriguing ones include Dutch caramel stroopwafels, cotton candy crunch, pocky, toasted marshmallows, corn flakes and mini pretzels. After you receive your order at the rabbit-shaped pickup window, you can capture your first lick by the ice cream cone photo wall. 78 Stanford Shopping Center. Open daily.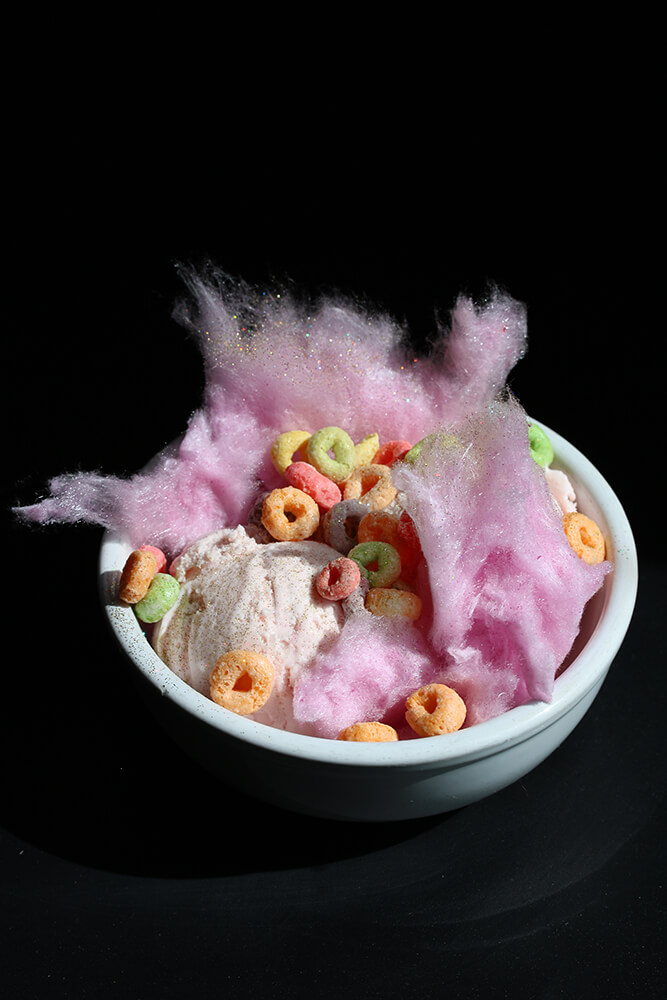 humphrey slocombe
San Mateo / Redwood City
Self-described as "chef-curated ice cream for adults," Humphrey Slocombe's flavors surprise and delight. You'll find tubs of Lavender Crumble and Lemon Ginger Scone alongside Strawberry Daiquiri and Cherry Elderflower. One of their newer flavors, Mango Lassi, is mixed with lime coconut curry cookies. Also expect a few tongue-in-cheek names thrown into the mix: like Harvey Milk and Honey Graham. Or Elvis: The Fat Years. If the unknown is a little intimidating, not to worry. "We let you sample everything we have," HS promises. "Everything." 2077 Broadway, Redwood City and 3081 S Delaware Street B, San Mateo. Open daily.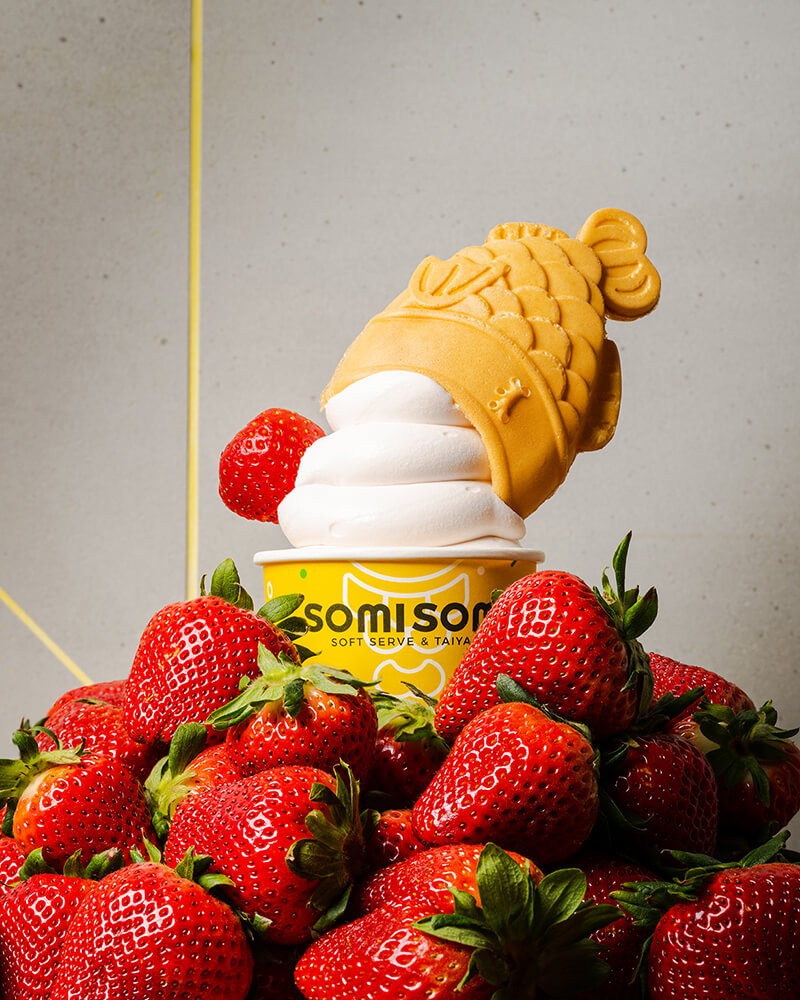 somisomi
San Mateo / Palo Alto
Who knew fish had an insatiable appetite for ice cream? "Ah-boong," Korean fish-shaped waffles (also known as "taiyaki" in Japan), are fast becoming the Bay Area's next food trend—meaning these cute sea creatures have come to gobble up all our sweets. We don't really mind. This fish in the hand is worth two in the sea. In addition to the soft serve, make sure to fill your fish with custard, Nutella or cream cheese. Or try distinctly Korean fillings like sweet red bean paste and taro. But be forewarned: After SomiSomi, plain 'ol waffle cones just won't cut it. 440 University Avenue, Palo Alto and 134 S B Street, San Mateo. Open daily.