Words by Johanna Harlow
Spend your summer al fresco! Dine out at these perfect patios.
johnston's saltbox
San Carlos
How about New American fare on a garden patio? Brunch or dinner, there's no bad time to stop by Johnston's Saltbox. Known for its rooftop kitchen garden, this well-loved staple also knows its way around chicken. Whether they serve it roasted and served with bacon and spring vegetable hash or fried and paired with waffles, you're in for a treat. Most popular is the chicken sandwich, which gets switched up every so often to keep regulars on their toes (it might come with lemon mayo or blue cheese schmear and Ghostwood lager buffalo hot sauce). We recommend returning during another season—either to view the flowering trees in the spring or to revel in a good hard winter rain (the clear tent wound in string lights offers listening and viewing pleasure without the dousing). Closed Mondays. 1696 Laurel Street.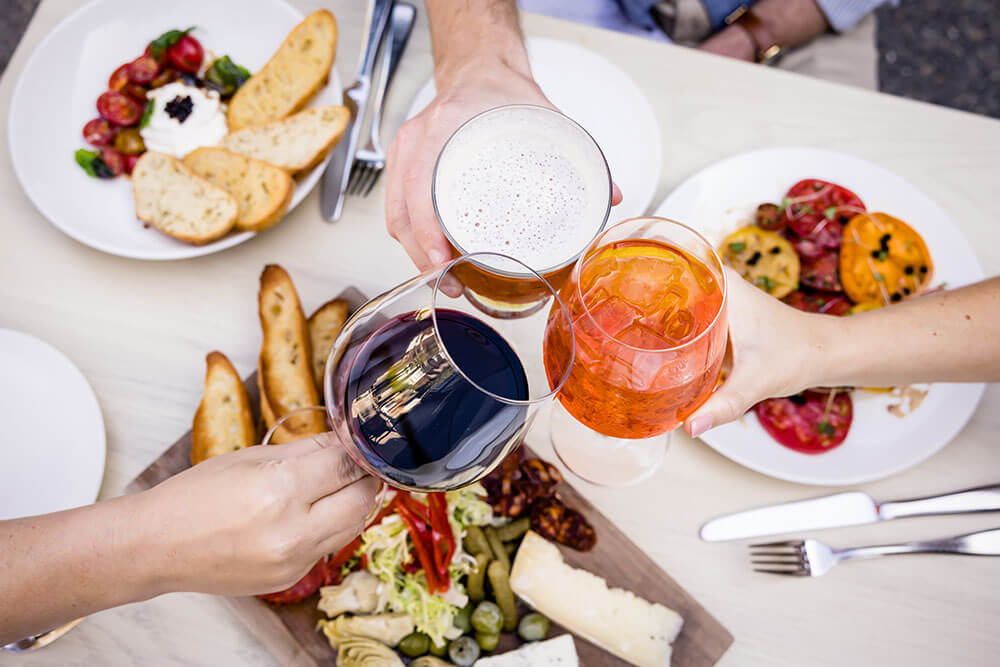 menlo tavern at stanford park hotel
Menlo Park
To earn major brownie points with your special someone, Menlo Tavern is the place. This convivial restaurant will surely win you over with fireplaces and fire pits just about everywhere you turn as well as a satisfying menu ranging from filet mignon with potato gratin to wild salmon with artichoke and asparagus to an artfully-plated butter lettuce salad with pansies and a poached egg. Menlo Tavern's outdoor patio, located in the courtyard of the brick-built Stanford Park Hotel, truly comes alive in the evenings with trees illuminated in string lights and live music offered nightly. Linger to listen to acts like Tom Wagenbrenner and the Wobbly World Band with an order of highly-addictive truffle fries, bread pudding with bourbon glaze or a song-themed cocktail like the creamy Kokomo. Open daily. Music nightly from 6-9PM and weekends from 12-2PM. 100 El Camino Real.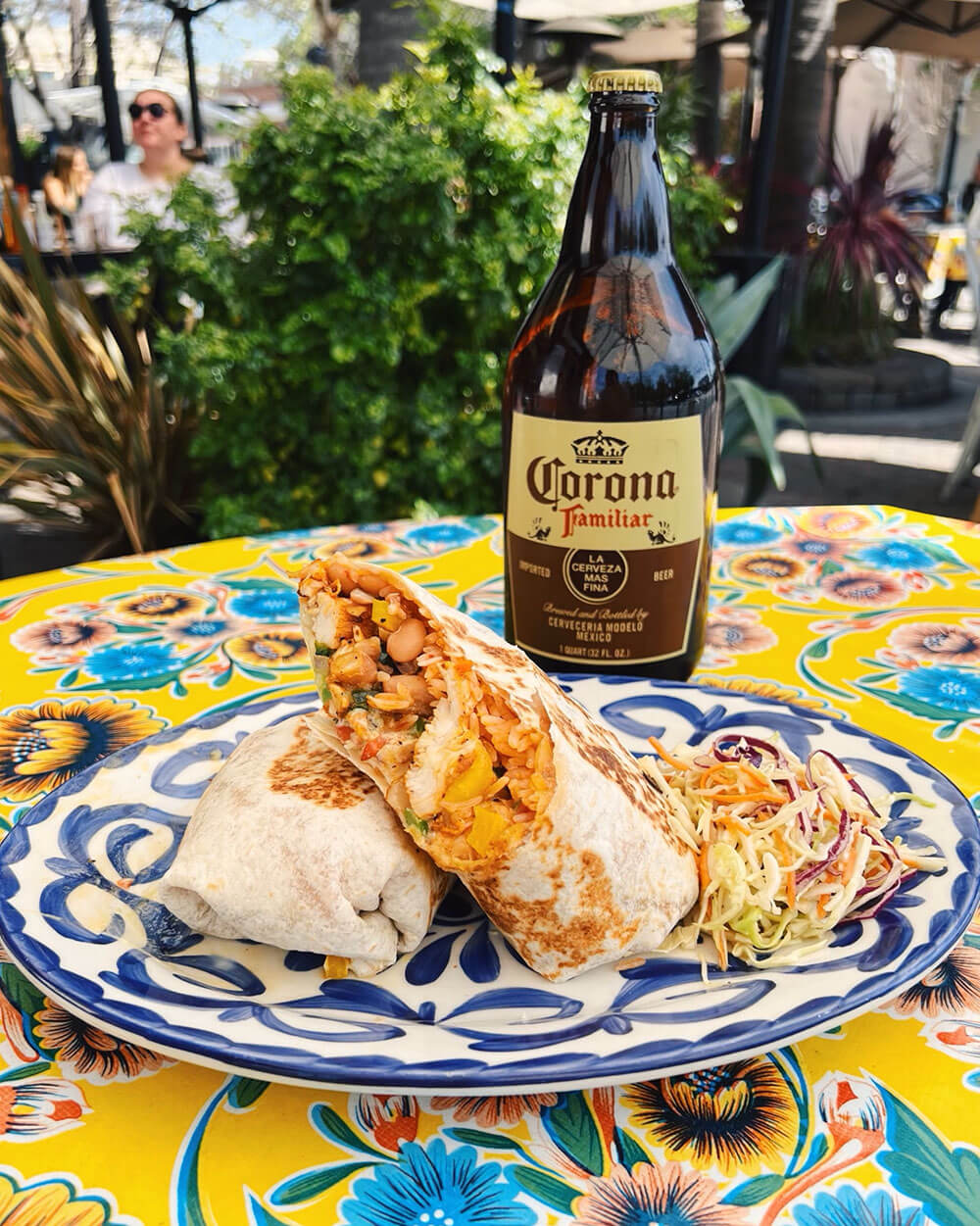 milagros
Redwood City
For flavors south of the border, let Milagros be your guide. With its sprawling, plant-fringed patio and tropically floral tablecloths, this contemporary Spanish restaurant feels like a mini vacation. And its menu carries a spirit of exploration—offering not one but four kinds of enchiladas and serving chips with a trio of in-house salsas (tomatillo, roja and charred pineapple). As for the taco situation, there's an entire medley (each is sold individually to let you sample several). Among the enticing options: coconut-crusted shrimp with passionfruit and jalapeno salsa, mahi-mahi with habanero-mango sauce and marinated red onions, carnitas with chipotle aioli and spicy BBQ sauce. Before you go, peek inside Milagros' artful interior. You'll find funky Latin American folk art, colorful chairs, wrought ironwork and carved wood detailing. Open daily. 1099 Middlefield Road.