Words by Johanna Harlow
From tip-top pad thai to tasty tom yum—"must-try" Thai.
thaiphoon
Palo Alto
For a vibrant downtown Palo Alto spot, curry on over to Thaiphoon. Puns aside, this restaurant is known for its standout curries. With 15+ options—from panang to pumpkin—it's hard to go wrong. Settle into one of the wicker seats by the window, and start your meal by dipping roti into green curry and peanut sauces. After dining on spicy Thai basil chicken or Mongolian beef with crispy rice noodles, get adventurous with dessert. The Thai pumpkin and egg custard on sweet rice and coconut milk is a fan favorite. 543 Emerson Street. Open daily.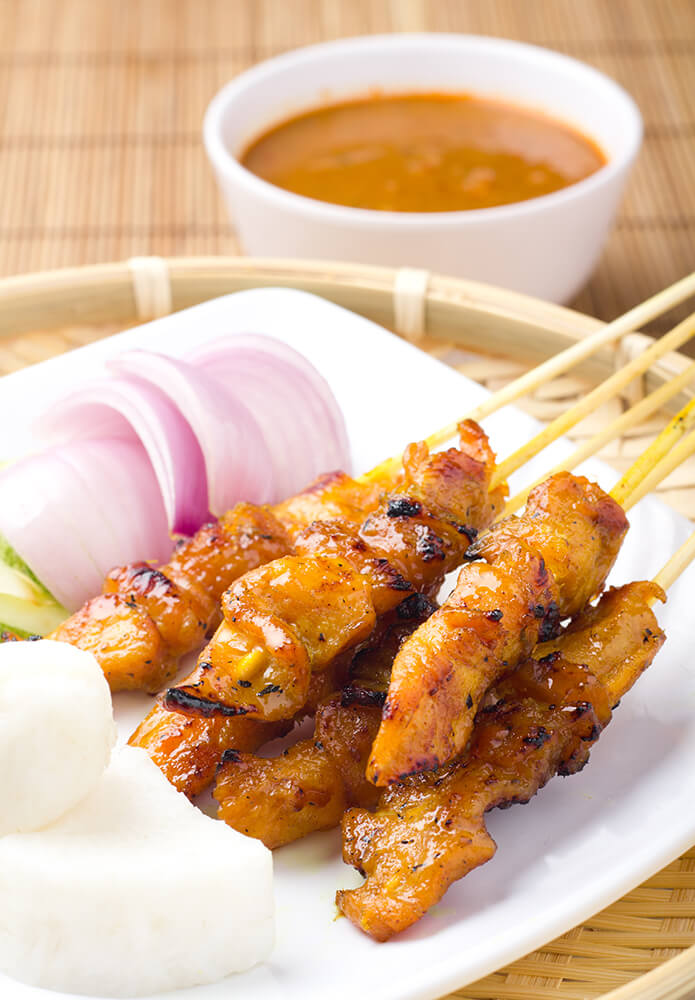 sirayvah organic thai
San Carlos
Serving up bowls of pad kee mao and panang salmon curry in style, Sirayvah Organic Thai features an enchanting space punctuated with decorative cut-out screens and nautical rope light fixtures. And, as the name suggests, dishes come with the promise of organic ingredients. Take full advantage by ordering a refreshing Thai cabbage salad topped with carrots, shredded coconut and cashews, then drizzled with a dressing of chili, coconut milk and lime. Whatever mouthwatering main you opt for, be sure to conclude your meal with a steaming cup of loose-leaf jasmine tea—and possibly a dessert, since you were good and ate all your veggies. We recommend the sweet sticky rice with coconut milk and freshly sliced mango. 366 El Camino Real. Open Monday to Saturday.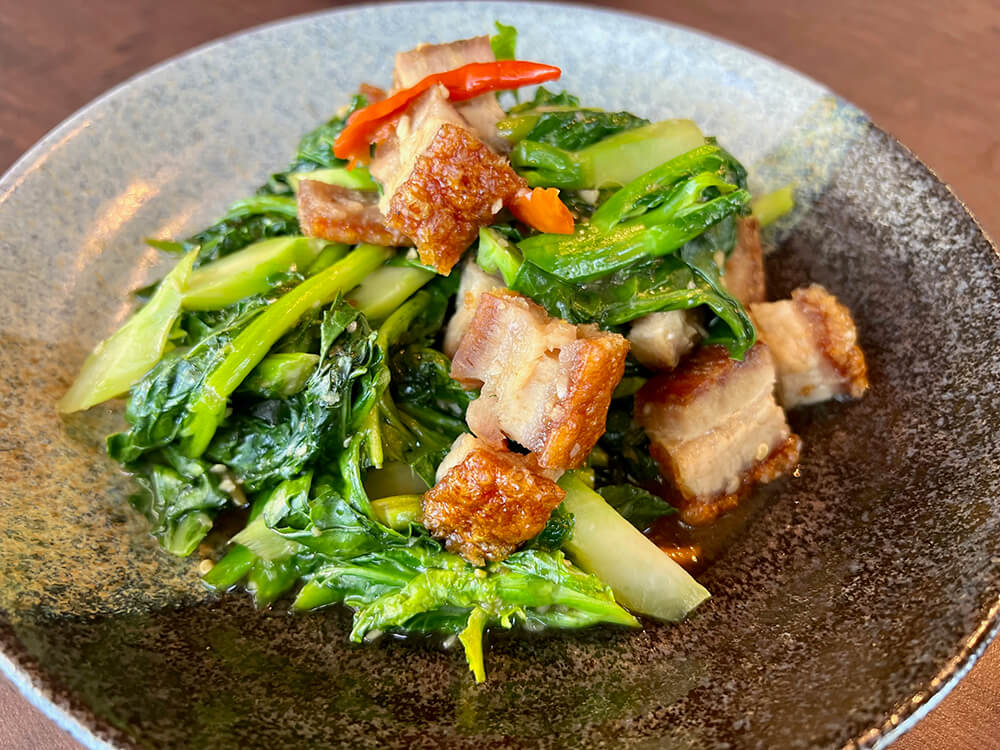 karakade thai cuisine
Redwood City
For a relaxed spot with tropical décor, cruise on over to Karakade Thai Cuisine. This family-owned restaurant offers not only all the classics, but also a few specialties from southern Thailand (the region its owners came from)—like crab curry noodles with coconut milk and vermicelli rice noodles. Or, if you can take the heat, kua gling, a dry curry with minced chicken and a medley of veggies and herbs served in a fiery, aromatic curry paste. In the mood for a faithful standby? They've got that covered too with a robust pad thai (sautéed rice noodles studded with tofu, shallot, bean sprouts, chives, roasted ground peanuts and choice of meat, then coated in a flavorful sauce). 593 Woodside Road, Suite G. Open daily except Wednesday.