Words by Johanna Harlow
Welcome the season of the turkey with these gobble-worthy dishes.
harry's hofbrau
redwood city
Is there anything more satisfying than a "stick to the ribs" kind of meal during those colder months? Harry's Hofbrau is just the place to cozy up as the days shorten with its inviting fireplace, brickwork and timber-framed interior in the traditional German style. Whole-roasted turkeys have been at the heart of Harry's since it opened back in 1954. So much so that this buffet-style carvery dishes out more than a million pounds of the flavorful fowl each year. Roasted turkey sandwiches and turkey legs are always available, but their rotating specials also include a turkey enchilada, a hearty Texas turkey chili and a turkey stroganoff with gravy and sauteed mushrooms. 1909 El Camino Real. Open Sunday to Wednesday from 11AM to 10PM; Thursday to Saturday from 11AM to 11PM.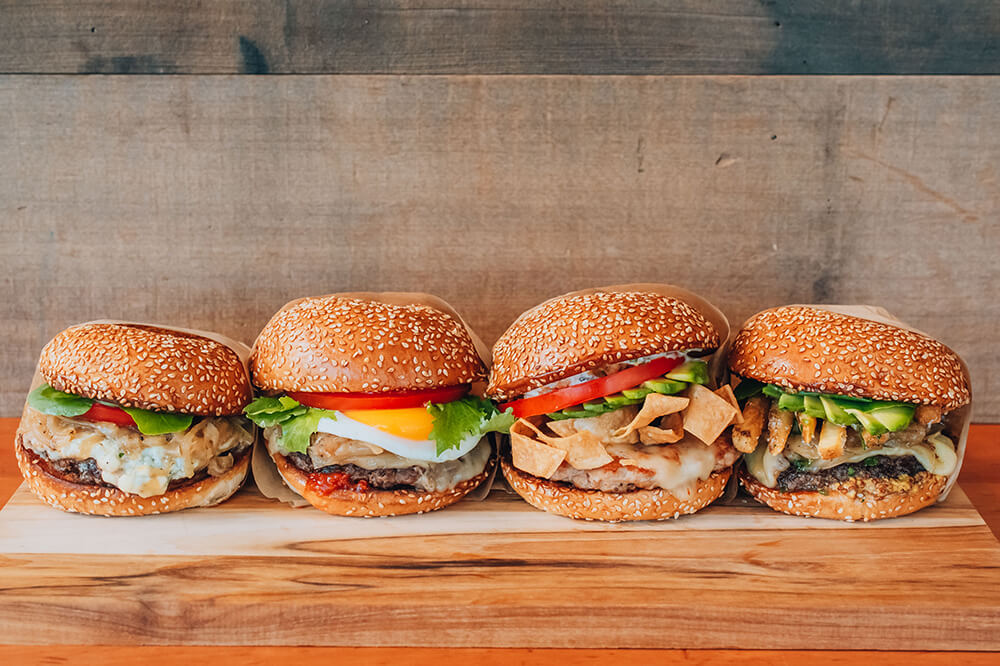 roam
san mateo
With boundless options for culinary creativity, artisan burger spot Roam takes the tried-and-true to new heights. Its turkey burger—like all the restaurant's patties—can be dressed up with your choice of 12 sauces and 17 toppings. Or try one of their crafted combinations. Like the Seasonal Autumn (with a Firebrand pretzel bun, sauerkraut, Fra'mani smoked ham, caramelized onions, Swiss cheese and Bavarian sweet mustard). Or the French 'N Fries (which pairs patty with truffle parmesan French fries, brie, avocado, caramelized onions, greens, piquant sauce and stone-ground mustard). Roam is proud to partner with Diestel Family Turkey Ranch, a farm that raises their birds on open pastures and feeds them an antibiotic- and hormone-free diet—ethical choices that also enhance the flavor. 3081 S. Delaware Street. Open Sunday to Thursday from 11AM to 9PM; Friday to Saturday from 11AM to 10PM.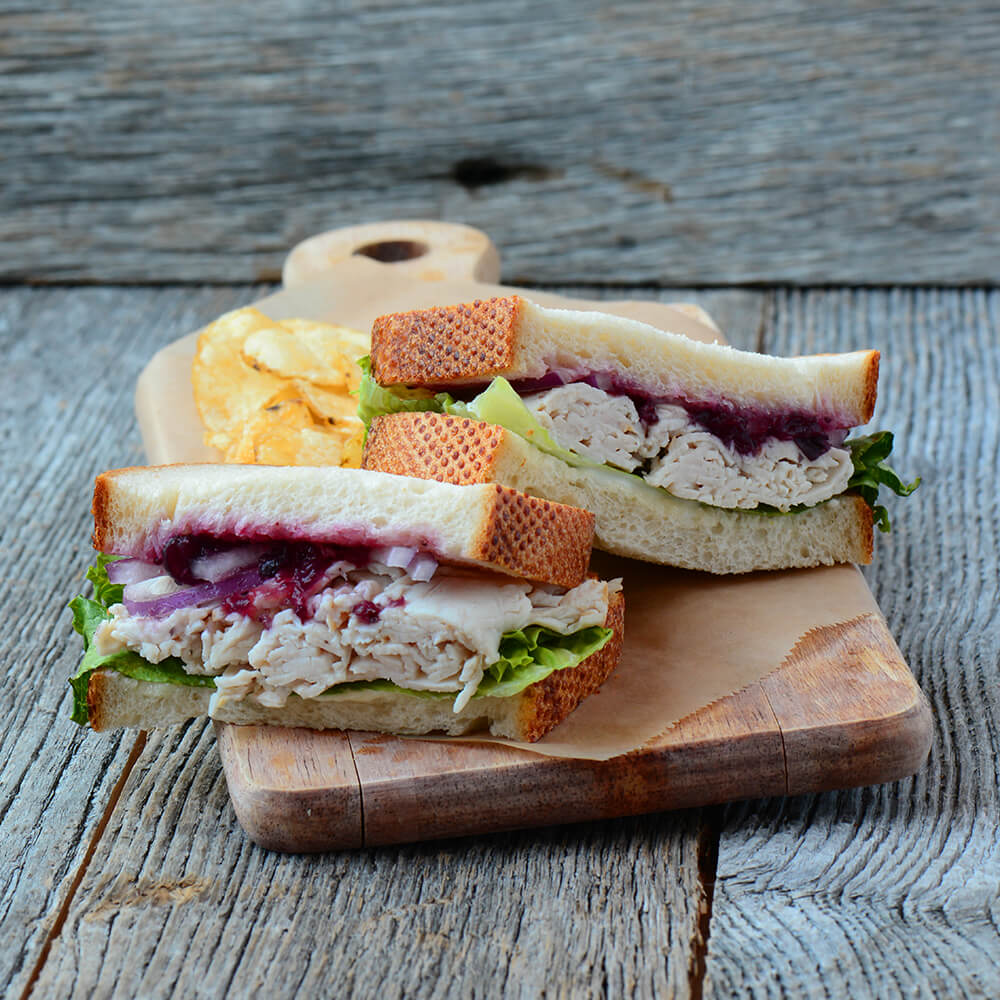 marsha's lunchbox
san carlos
If you're looking for reasons to be thankful, put Marsha's Lunchbox on your list. Located not five minutes from the Hiller Aviation Museum, this no-frills (but welcoming) restaurant will put you in the holiday spirit. Marsha's Always Thanksgiving Sandwich is the epitome of the season with moist oven-roasted turkey straight off the bird, stuffing and cranberries enveloped in the toasty warm embrace of sliced French bread. If you're hoping to cut the carbs so you can indulge on November 24th, it's also available as a wrap. On overcast days, double down with a piping hot bowl of homemade turkey rice soup. 760 Industrial Road. Open Monday to Friday from 7AM to 2PM. Closed Saturday and Sunday.