Words by Johanna Harlow
Munch your way through brunch with these beguiling breakfast spots.
foreigner
San Mateo
Downtown San Mateo's New-American cafe, Foreigner, is attracting quite the flock of foodies. If roasted butternut squash tartine with pumpkin seeds, cream cheese and a balsamic honey glaze doesn't make your stomach growl, what will? With tantalizing presentation and flavor to match, this brunch spot by day, dinner destination by night, knows the recipe for success. One fun item to order is the Sexy French Toast: homemade TCHO-chocolate banana walnut bread with seasonal fruit and a seductive drizzle of maple syrup. Doubling as a rustic/industrial coffee shop, Foreigner offers plenty of coffee options to accompany your meal. Like the visually stunning "healthy hue" latte flight. Colored with rosy beet, golden turmeric, blue spirulina and green matcha, these drinks span an entire pastel rainbow. 60 E 3rd Avenue, Suite 108, open Monday and Tuesday from 8AM to 5PM, Wednesday through Sunday 8AM to 9PM.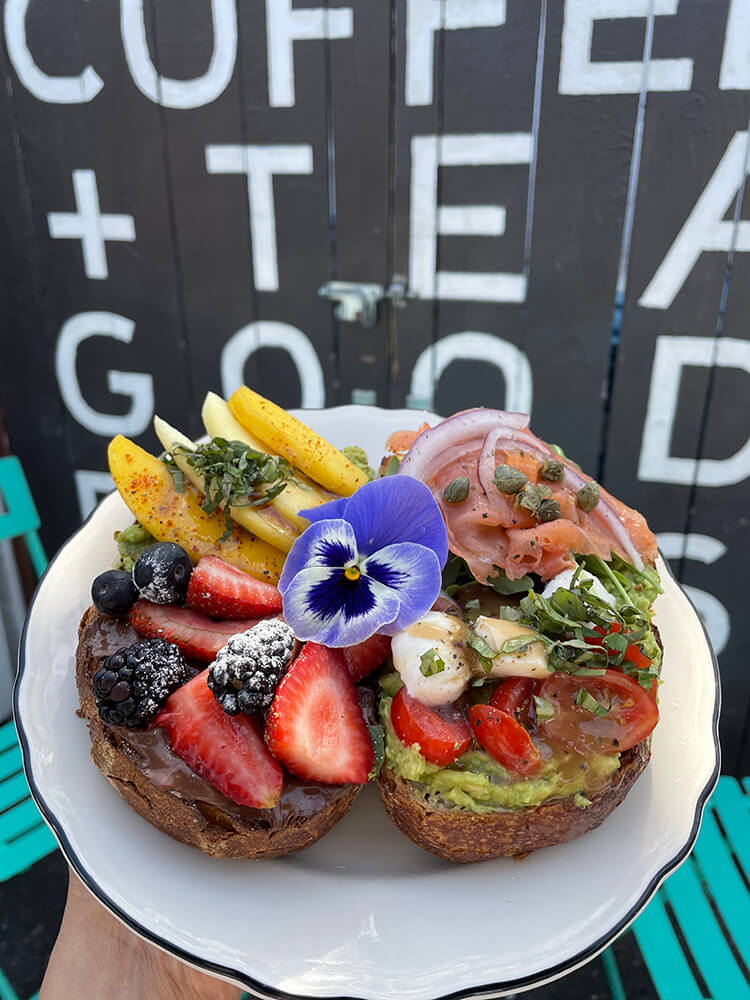 Photography: Courtesy of Mints & Honey (Cover Photo: Courtesy Foreigner)

mints & honey
San Carlos
Nothing goes half-done at Mints & Honey. So when you order the avocado toast, don't expect an uninspired veggie-on-carb combo. Here, your thick slab of ACME bread will not only come with a generous slathering of avocado, but also adorned with stripes of spices, a mint leaf sprig and a pansy flower. Expect their other dishes to be treated with similar care. For the chance to get artsy yourself, opt for the toast or waffle samplers, which allow you to select from a bevy of yummy ingredients. You might deck your waffle in rose jam, honey, strawberries and ricotta. Or your toast with hummus, lox, prosciutto and fig jam. The possibilities are endless. 1524 El Camino Real, open Tuesday to Sunday from 8AM to 2:30PM; closed Monday.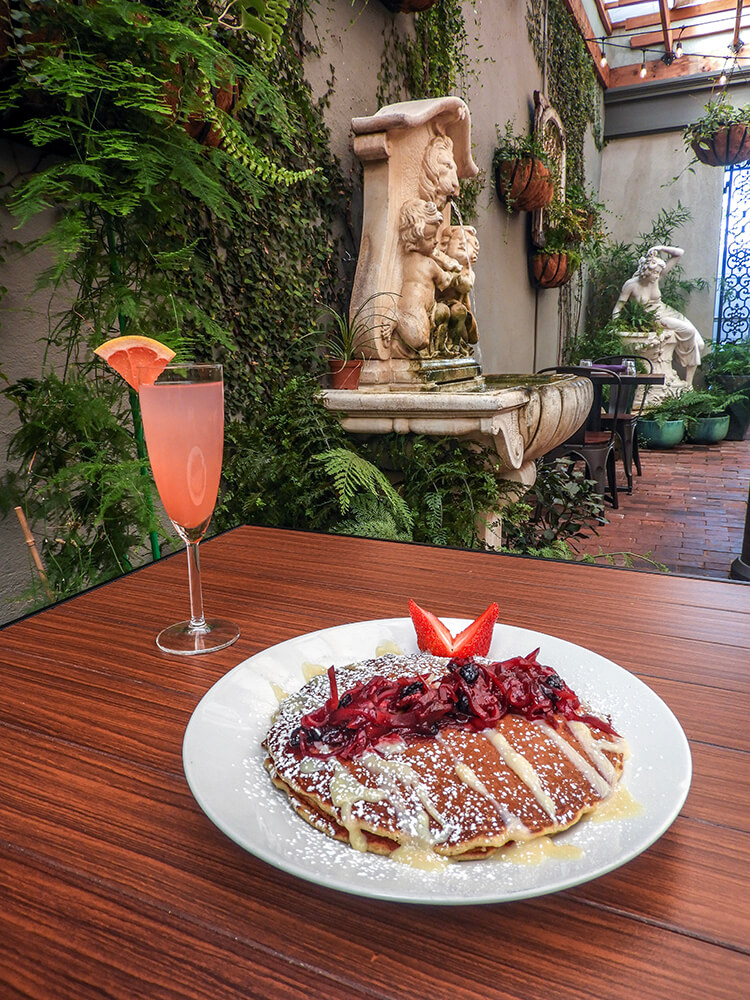 Photography: Johanna Harlow
angelicas
Redwood City
To load up on hashbrowns and huevos benedictos, make a stop at Angelicas, an establishment known for its Latin twist on California cuisine. For warm, indulgent comfort food, consider checking out one of Angelicas' specialty dishes: cinnamon pancakes drizzled with lechera, crowned with berry-apple compote and sprinkled with powdered sugar. Also… did we mention the ambiance? With a secret-garden-like courtyard blanketed with ivy walls and draped in string lights, Angelicas is truly a sanctuary for those lazy Sunday mornings. 863 Main Street, open Tuesday through Thursday and Sunday from 8AM to 2:30PM, 4 to 9PM; Friday and Saturday 8AM to 2:30PM, 4 to 10PM; closed Monday.