Words by Johanna Harlow
Hearths worth leaving home for… fight the chill with these fire-cozy restaurants.
amici's
Menlo Park
With its arching brick exterior, the fireplace at family-friendly Amici's pays homage to the iconic stone oven working hard in its kitchen. The tradition of brick-baked pies is a pillar of East Coast-style pizzas and their thin, golden crusts (which were championed by the area's early Italian and Sicilian immigrants). Choose topping combos inspired by Philly, Boston and New York or travel back to the motherland with pizzas devoted to Milan and Sicily. Furthering the Italian atmosphere, Amici's presents an indoor trellis beside brick flooring to transport you to a Mediterranean piazza. 880 Santa Cruz Avenue. Open Sunday to Thursday from 11:30AM to 9PM; Friday and Saturday from 11:30AM to 10PM.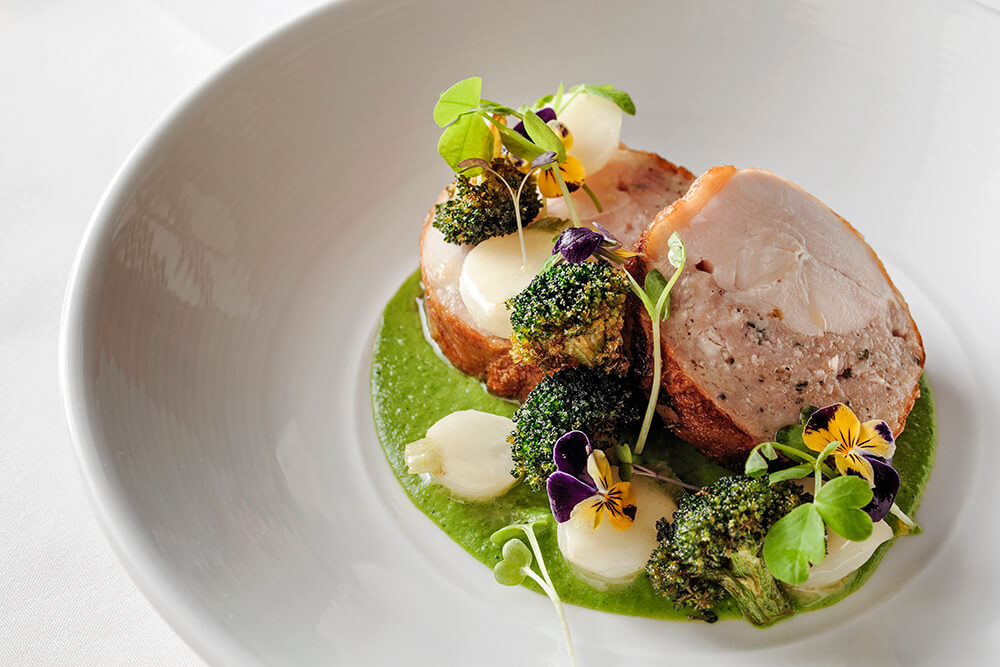 the village pub
Woodside
It's winter in Woodside and The Village Pub is at its coziest. This high-end eatery (Californian cuisine with a French/Mediterranean twist) boasts not one, but two fireplaces. Settle next to the grand fireplace by the bar. Or visit the wood-burning stove separating the dining room and the kitchen like a miniature window. Watch bread heat over the embers—or the chef at work behind it. Holding one Michelin star for the past 12 years, this establishment melds gourmet seasonal fare with artful presentation. Like the honey-glazed duck breast with bruléed black mission figs and pain perdu. Or the almond wood-grilled imperial Wagyu rib-eye accompanied by crispy potato rosti. Make sure you save room for beignets! 2967 Woodside Road. Open Monday to Thursday from 5 to 9PM; Friday from 11:30AM to 2PM, 5 to 9PM; Saturday and Sunday from 11AM to 2PM, 5 to 9PM.
los altos grill
Los Altos
With its low-lit glow of Edison bulbs and lamps, in additon to dark wood accents, Los Altos Grill is a snug affair. And it's made all the more pleasant by the wood-fired grill in the corner. For a meal as hearty as it is satisfying, dunk French dip sandwiches of thinly-sliced prime rib heaped high on a toasted French roll in au jus broth. Also worth checking out are the fire-roasted rotisserie chicken with tabbouleh and pan-roasted salmon with pomme puree. Come spring, you'll want to come back to watch grilled artichokes cook over open flame—before being ferried to your table, hot and sizzling. 233 3rd Street. Open Sunday to Thursday from 12 to 9PM; Friday to Saturday from 12 to 9:30PM.