Words by Johanna Harlow
Make the holidays festive with a taste of the season.
après village
East Palo Alto
Craving a winter wonderland? Check out Après Village, a reimagined alpine experience that pops up seasonally at Four Seasons Silicon Valley. With a menu inspired by famous ski destinations, savor smoked chicken poutine, torched raclette cheese and Wagyu brisket sliders. Or dip sourdough chunks, apples, pickled pearl onions and Lanjaeger sausage into a rich fondue of Gruyere, Comté, Swiss and Emmental cheese. Warm up with signature cocktails like Rudolph's Mulled Wine or Popcorn Buttered Rum. And after your meal, cozy up with blankets by the fire pits to roast s'mores with house-made graham crackers and vanilla bean marshmallows. If you're not too stuffed to move, take a few laps around the "ice" on the hotel's synthetic skate rink. 2050 University Avenue. Open 4PM to 9PM Friday to Sunday through February 25, 2023. Available for private events/celebrations Monday to Thursday.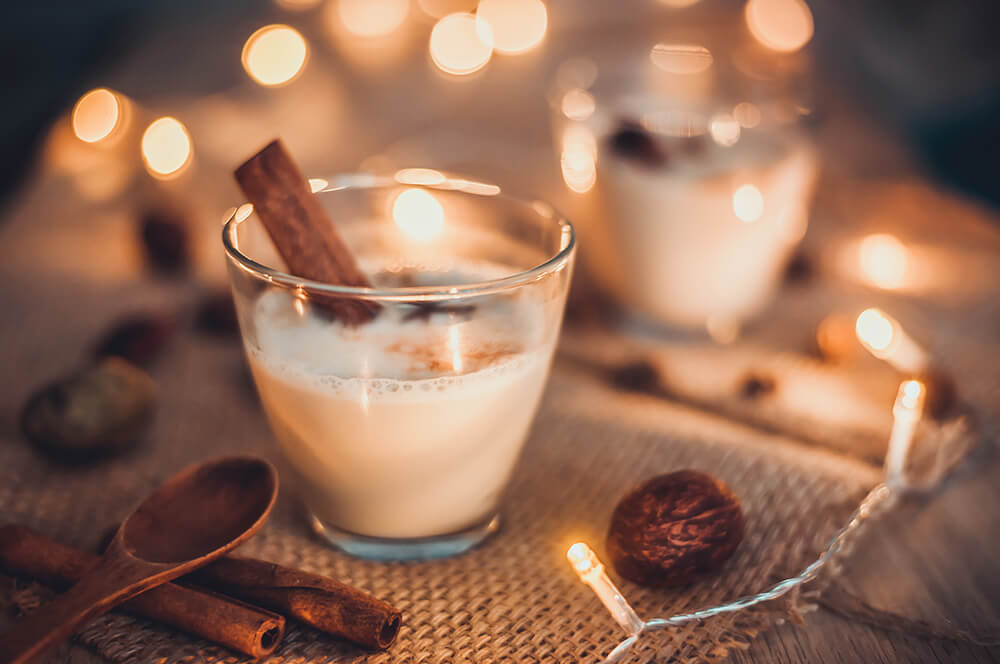 romolo's cannoli
San Mateo
Here's something sweet, creamy and absolutely worth the calorie count. Family-owned and operated since 1968, Romolo's is famous for their ricotta-filled cannoli, but those "in the know" also have high praise for their eggnog. Only available during the month of December, a piping-hot cup of this indulgent, custard-like beverage is just the thing to put you in the holiday spirit. And if you want to take the edge off the stress of holiday shopping, perhaps add a splash of bourbon. We won't tell anyone, if you don't. 81 37th Avenue. Open Tuesday to Saturday from 11AM to 6PM; Sunday from 12 to 4PM. Closed Mondays.
copenhagen bakery
Burlingame
After 45 years, downtown Burlingame's Copenhagen Bakery came into new ownership this year—but brothers Sean and Ali Azad have preserved all the flaky Danish pastries and specialty cakes locals have come to appreciate over the years. That includes their holiday offerings! Expect Christmas tree-shaped coffee cake, holiday stollen (traditional German Christmas bread) and Danish Christmas butter cookies. Copenhagen also crafts elaborate gingerbread houses as well as the residents of these frosted dwellings (AKA gingerbread men and women). One of their most popular cakes, the dome-shaped Princess Cake with custard and whipped cream filling and a layer of raspberry, will also get a seasonal twist with icing-etched pine trees. 1216 Burlingame Avenue. Open Monday to Saturday from 6AM to 9PM; Sunday from 7AM to 9PM.