Words by Johanna Harlow
For light international bites, nibble your way through these exceptional offerings.
palette tea garden
San Mateo
Make a quick stop if you must—but if you have the time to indulge in a full meal, this modern Chinese restaurant is well worth the visit. With a menu that encourages sampling, you might opt for taro puffs shaped like black swans, multi-colored palette soup dumplings presented in a bamboo steamer, seared black pepper Wagyu bao served on a bed of grilled onions or any number of other handcrafted dim sum and Canton-inspired bites. Kudos to the interior designer who had fun with this space. A ceiling in one room looks like the rippling surface of a pond, while a table in another features a miniature river and live fish. If you want to impress your date, here's your spot. 48 Hillsdale Mall. Open Monday to Thursday from 11:30AM to 3PM and 5:30PM to 8PM; Friday from 11AM to 3PM and 5:30PM to 8PM; Saturday and Sunday from 10:30AM to 3PM and 5:30PM to 8PM.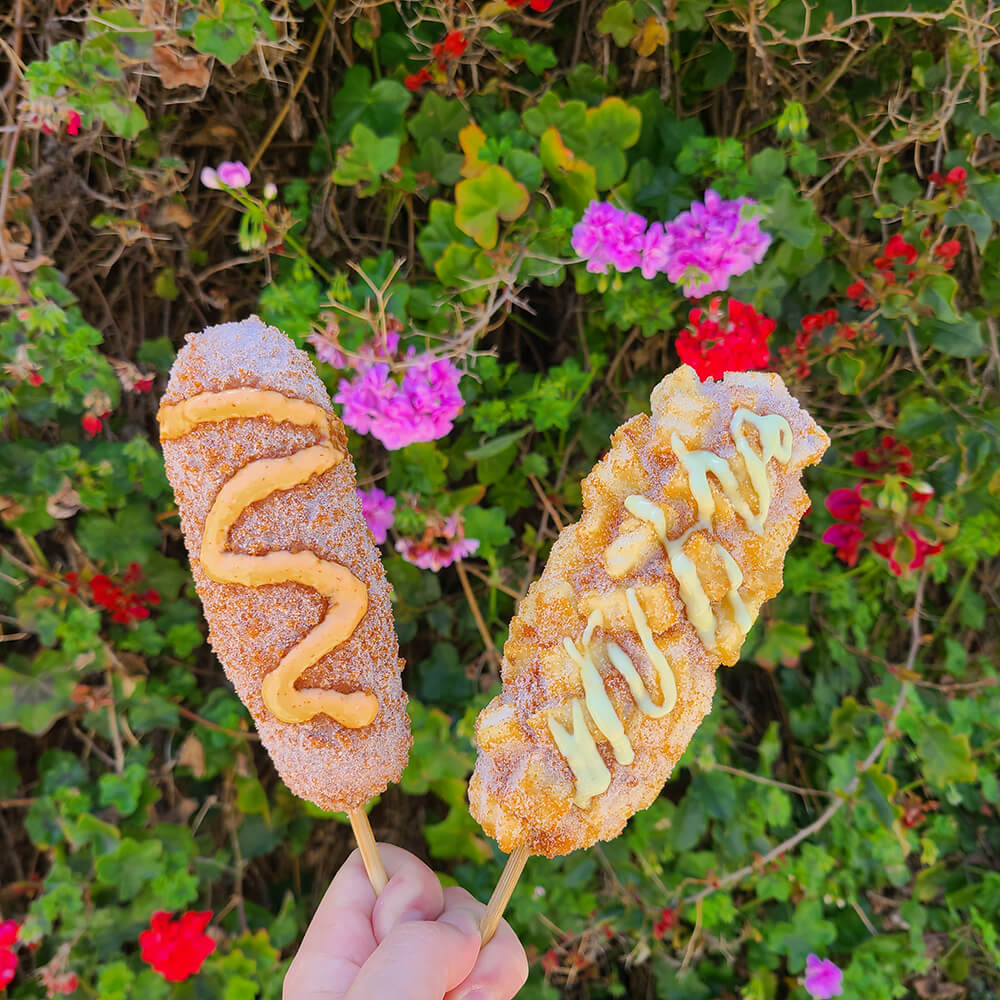 stix korean corndogs
Burlingame
You might have been introduced to corndogs during the carnivals of your youth but have you tried Korean corndogs? This trending snack goes beyond basic breading, adding additional ingredients for extra oomph. That means your corndog might come coated in cornflakes, French fry chunks or even ramen. With a selection of dipping sauces served on the side, STIX Korean Corndogs serves up an adventure both in taste and texture. Balance out your savory meal with a sweet milk tea or croffle (AKA croissant-waffle). 1355 Broadway. Open Monday, Tuesday and Thursday from Noon-6:30PM; Friday through Sunday from Noon-7PM; closed Wednesday.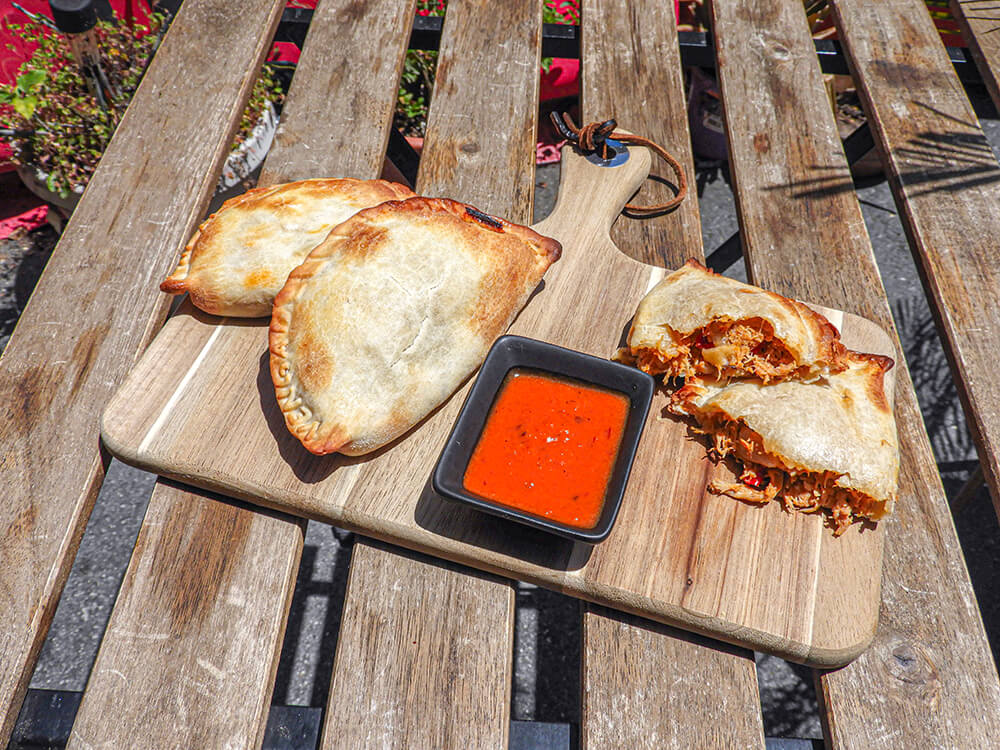 venga empanadas
Redwood City
Think of the empanada as the Latin-American cousin of the Italian calzone, its flaky crust concealing a tasty savory filling within. Located in downtown Redwood City, Venga Empanadas is a compact yet cozy restaurant blending Spanish, Argentine and South American cuisine. Take a peek into Venga's well-stocked display case and admire row upon row of half-moon-shaped empanadas with neatly crimped edges—then go ahead and select one (or two, or three) stuffed with Argentine chorizo, five-pepper manchego, spicy beef or one of the many other meat and veggie fillings. Everything is made in-house—and the same goes for the soups and agua fresca drinks. 822 Main Street. Open Monday to Friday from 10AM to 3PM and 5PM to 8PM; Saturday from 10AM to 3PM.