Words by Johanna Harlow
Opa! Catch a taste of the Mediterranean on the Peninsula.
capo mediterranean kitchen
Belmont
For a contemporary casual experience, make your way to Capo Mediterranean Kitchen. One thing's for certain: these folks know how to treat a squid. Expect perfectly crisped calamari strips lovingly tucked into po-boy pitas along with pickled onions, herb salad and creamy tzatziki sauce. Also be sure to try the harissa cauliflower (fried and seasoned with spices) as well as the vibrant pink beet labni, a feast for the eyes as well as the stomach. 2040 Ralston Avenue. Open Sunday from 11AM to 8PM; Tuesday through Saturday from 11AM to 8:30PM. Closed Monday.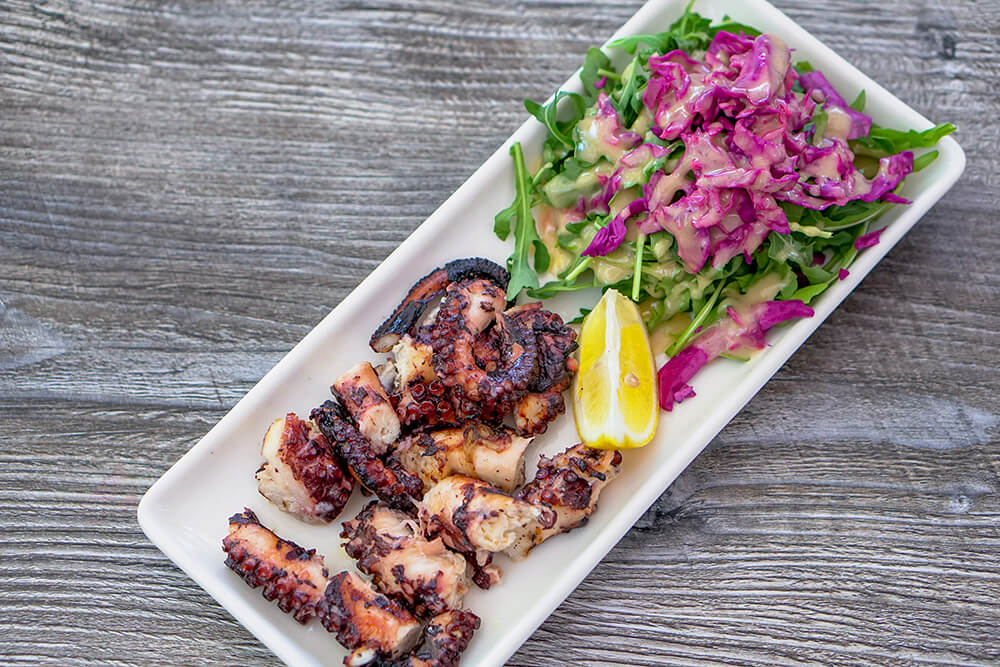 Photography: Johanna Harlow / Cover photo courtesy of Capo
galata bistro
Menlo Park
For a plethora of tasty Turkish wraps, falafel and kebab options, Galata Bistro is just the place. Picturesque both inside and out, diners enjoy their meals out on the flower-box-lined patio or in the mural-decorated dining room with scenes of Istanbul. Chicken, lamb or ribeye kebabs are always fan favorites, but if you're feeling adventurous, order the tender octopus served in a beautifully simple mixture of olive oil, lemon juice and oregano. There's also a standout arugula salad adorned with pomegranate seeds, oranges, red onion, toasted walnuts and feta, then drizzled in lemon dressing. Don't forget to conclude your meal with hot Turkish coffee served in traditional floral cups. 827 Santa Cruz Avenue. Open 11AM to 2:30PM, 4:30PM to 9PM.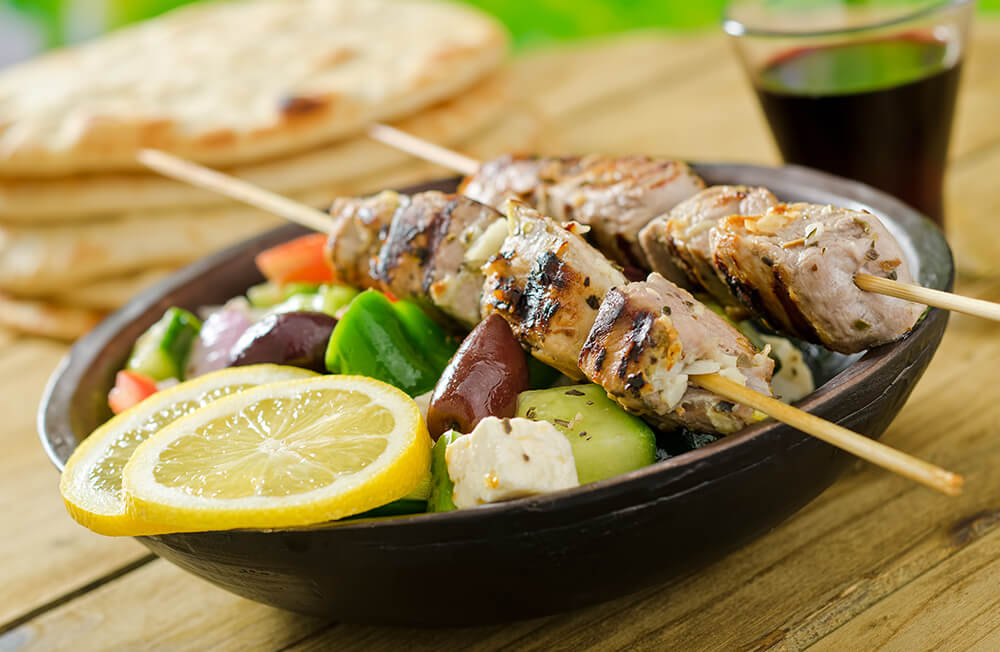 pylos
San Carlos
At Pylos, Greek architectural accents set the ambiance straight away—but it's the flavors that truly teleport diners to the shores of the Mediterranean. With authentic ingredients imported from Greece and Turkey, their offerings span from spanakopita to souvlaki. So start your meal by dipping fluffy soft pita into a zesty sun-dried tomato dip—then follow it with a flaming pan of saghanaki (fried Greek cheese with a golden crust and gooey center you won't be forgetting anytime soon). These appetizers won't make it easy to save room for the main course, but be sure to reserve room in your stomach for the lamb shank or lamb souvlaki. 621 Laurel Street. Open Sunday to Thursday from 11AM to 9PM; Friday to Saturday from 11AM to 10PM.
Images Courtesy of: Johanna Harlow / Capo