Words by Johanna Harlow
Go splitsies on traditional Spanish tapas and other shareable bites.
telefèric barcelona
Palo Alto
When you choose elevated Spanish tapas at Telefèric Barcelona, expect Spanish meatballs coated in a tangy canary masala sauce and marinated ahi tuna tucked into crispy wonton shells. Also be sure to order dark red and gorgeously marbled slices of Jamón Ibérico de Bellota (acorn-fed, 38-month-cured ham), then layer it onto slices of bread with a refreshing tomato spread. Still hungry? Good. Because Telefèric Barcelona boasts sizzling hot pans of paella and you should absolutely split one with your dining companion. Expect your meal to be served in a room with bohemian vibes—wicker lampshades and baskets, handwoven pillows in the booth seats and an abundance of leafy-green fronds. 855 El Camino Real #130. Open daily.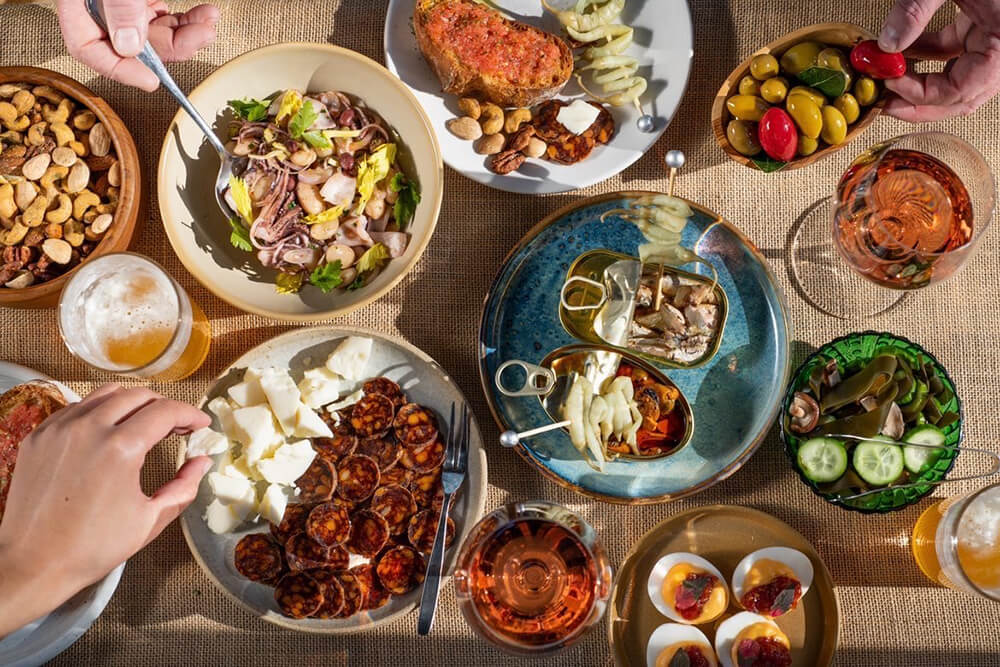 canteen wine & spirits
Menlo Park
For coastal-centric Spanish tapas, set sail with Canteen Wine & Spirits, the first restaurant at the new Springline development. This intimate venue takes you to sea straightaway with its driftwood-shaded furnishings and surf fin table numbers. Chart the waters with a Seville Sunset on the rocks or a rum and ginger Message in a Bottle. Imagine the sea breeze on your face with a salty dish like the Poached Shrimp "Coctele Verde," an elevated ceviche with herbs blended into the leche de tigre and creamy avocado complementing the crunch of the cucumber. Bold seafarers navigate more frigid waters with the Alaskan halibut: silky-smooth strips of raw fish that pair exotically well with sweet kiwi and a chili zing. Back on dry land, dip comforting croquettes of fava beans and garlic into a creamy marcona almond romesco dipping sauce. 558 Oak Grove Avenue. Open Monday to Saturday.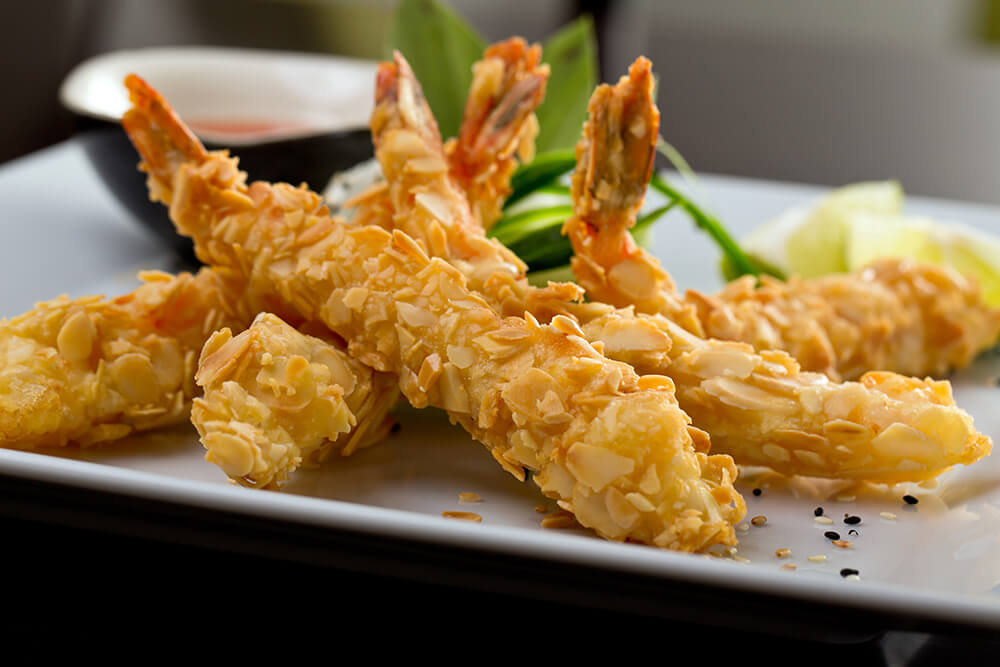 dash
San Mateo
Have you noticed that tapas are jumping the Spanish border? For a creative Japanese take, rush to DASH in downtown San Mateo. With one-of-a-kind items, this fusion-forward restaurant invites diners into tasty new territory with their Dash Tacos (seared salmon and chunky salsa in seaweed shells) and their enticingly titled Top Secret (pan-fried crispy rice with spicy tuna and jalapeno). Also offering all the faithful finger food standbys, DASH provides chicken karaage, ebi tempura and garlic edamame. Even if you're completely stuffed, keep rolling and order the sushi. 204A 2nd Avenue. Open daily.