Words by Johanna Harlow
Venture beyond spring and summer rolls with these standout Vietnamese restaurants.
tamarine
Palo Alto
To upscale your evening, dine at Tamarine. This fusion concept with flair does beautiful things with both shaking beef and hoisin lamb chops. But if you'd like to picture yourself visiting the floating villages of Ha Long Bay with a taste of the sea, order wok-tossed calamari served with a zesty cilantro lime sauce or lemongrass sea bass with chilled mango-cilantro glass noodles. If you hope to linger a little longer under the contemporary chandeliers and amidst Tamarine's lovely art collection, stay for dessert with melt-in-your-mouth banana beignets and ice cream. 546 University Avenue. Open daily.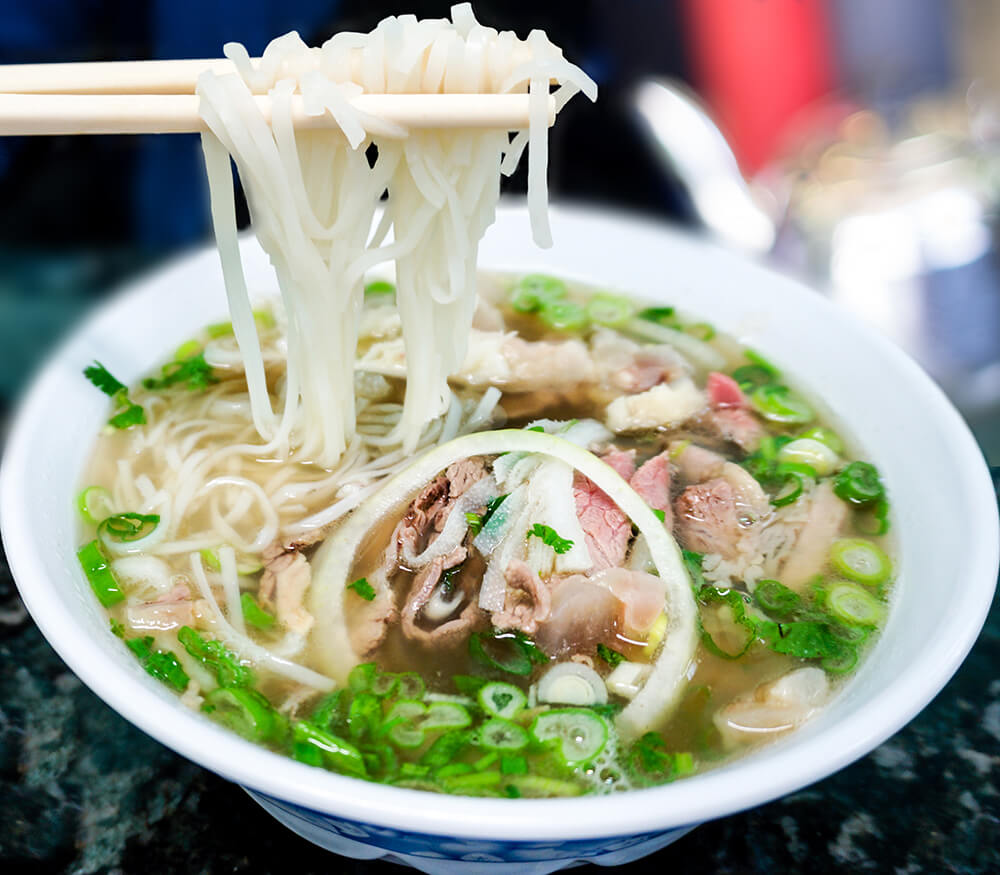 pho banh mi
Palo Alto / Los Altos
Living up to the motto, "Don't mess with a good thing," Pho Banh Mi's straightforward name promises the classics done well without pretension. So go ahead and bite into the traditional banh mi ingredients of pickled carrots, cilantro, cucumber, jalapeno and protein (like grilled pork, lemongrass beef or tofu) tucked into a baguette (pillowy soft on the inside, toasted on the outside). On colder nights, slurp pho-tastic bowls of rice noodles with broths. And with plenty of fruity drinks, take your pick with refreshing options like the Mango Pineapple Passion Smoothie or Lychee Delight (jasmine tea infused with lychee jelly and mint leaves). Though both Palo Alto and Los Altos locations differ in decor, both display equal amounts of charm and creativity. 405 University Avenue, Palo Alto and 696 Fremont Avenue, Los Altos. Open Wednesday through Monday. Closed Tuesday.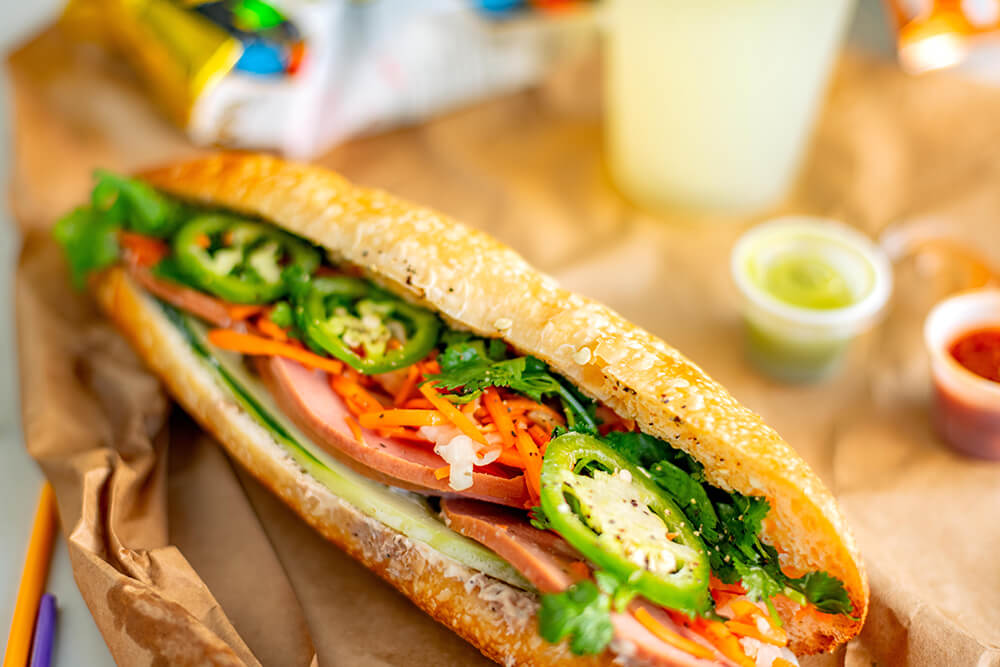 east side banh mi
San Mateo / San Carlos
You'll find this gem tucked within Noshery, a contemporary Peninsula food hall that collaborates with up-and-coming restaurants. Inspired by the chef's Vietnamese heritage and Houston upbringing, East Side Banh Mi's sandwiches pair the traditional with a southern twist. Along with all the typical banh mi trappings, expect less common toppings—like the chicken liver and pork pâté on the Pork Deluxe Banh Mi (a favorite among customers) or the chili crisp tofu and roasted eggplant on the Vegan Banh Mi. For a more slurpable option, order yourself a chilled vermicelli noodle bowl with pork shoulder, fried shallots, roasted peanuts and citrus-soy vinaigrette. 1754 Laurel Street, San Carlos and 5 South Ellsworth Avenue, San Mateo. Open daily.