Driving over the Golden Gate Bridge, through the Robin Williams rainbow tunnel, then out past the rolling California hills and fields of cows towards the coast, I feel immense gratitude. I love this drive to Bodega Bay and feel my blood pressure plummet as we drive out towards the ocean. I mentioned my trip to a friend in New England and explained—it's where Hitchcock's The Birds took place. The iconic 1963 film still conjures up a mood, but 50 years later, the vibe is decidedly more outdoor seaside adventure than spooky horror film locale. With a population of a little more than 1,000, the area still feels sleepy, but in a relaxing weekend respite kind of way. Fifty miles from San Francisco, an hour or so from the Golden Gate, it makes a perfect day trip, although an overnight or weekend is ideal. Fine food, outdoor fun and relaxation—you have to take time to enjoy all that the area has to offer and allow it to soak in.
This Time of Year
In January, the weather can be tricky (April-November is peak season), but rates are better from December to March, and the area is appealing even in inclement weather. We took our boys on a blustery hike with whipping wind and lashing rain gusts, and it was an epic family adventure that ended with a big bowl of creamy clam chowder and much-anticipated saltwater taffy. January is also a great time to view whale migration. You can often see spouts, tails and maybe more from Bodega Head. Crab season starts in November and can run into June or July, but regardless, the seafood options are delectable any time of year—fresh and BBQ'd oysters, shrimp and abalone, and of course crab. Crab sandwiches, crab cakes, crab benedict, and you can get lost in the towers of crab cages at the marina. Cozy fireplaces abound, and if you ask me, the Sonoma Coast is perfect on overcast or stormy winter days. It's of course stunning in summer, and many come to enjoy the scenery, seafood and slow pace. But add the cozy factor—post-vigorous exercise—and robust meals, and Bodega Bay makes for a perfect winter getaway.
The Bodega Bay Ambiance
Bodega Bay and the entire region from Point Reyes to Mendocino has a "New England mixed with California hippie surfer" vibe. Locally-sourced food, outdoor adventures and spa options coalesce amidst a very earthy and unpretentious setting. Sure, there are weekenders who own homes, but the locals are hardworking farmers, fishermen, artisans, small business owners and outdoor enthusiasts. Whether you enjoy biking, hiking, kayaking, surfing or prefer wine tasting and sitting in the jacuzzi, there is plenty to fill your belly and your soul.
While You Are Here
Bodega Head is a prime spot to view whales. A four-by one-mile-wide peninsula that juts out into the Pacific, it shelters Bodega Bay and Harbor. High up on the bluffs, the views of the ocean, rocks and birdlife are breathtaking. Be careful when taking selfies though; the cliffs are pretty unguarded! We heard a cacophony of seals barking from a rocky island about a quarter mile off the coast, and watching pelicans swoop around is pretty pleasing.
Kayaking or stand up paddle boarding is a great way to explore the coast or local bays. Biking is also popular, whether you are a serious lycra-clad cyclist or a leisurely cruiser. We borrowed hotel bikes and took a short trip to Doran Beach. We stopped to witness a squadron of pelicans mingle with turkeys, seagulls and other shore birds (yes, it is called a squadron of pelicans). On another winter trip, two friends and I did a bioluminescence kayak trip on Tomales Bay. It was surreal to see the sparkling water at dusk—like fairy dust—and to paddle around the islands. The combination of warm hearty vittles after the paddle and a hot tub soak is at once soothing and revitalizing.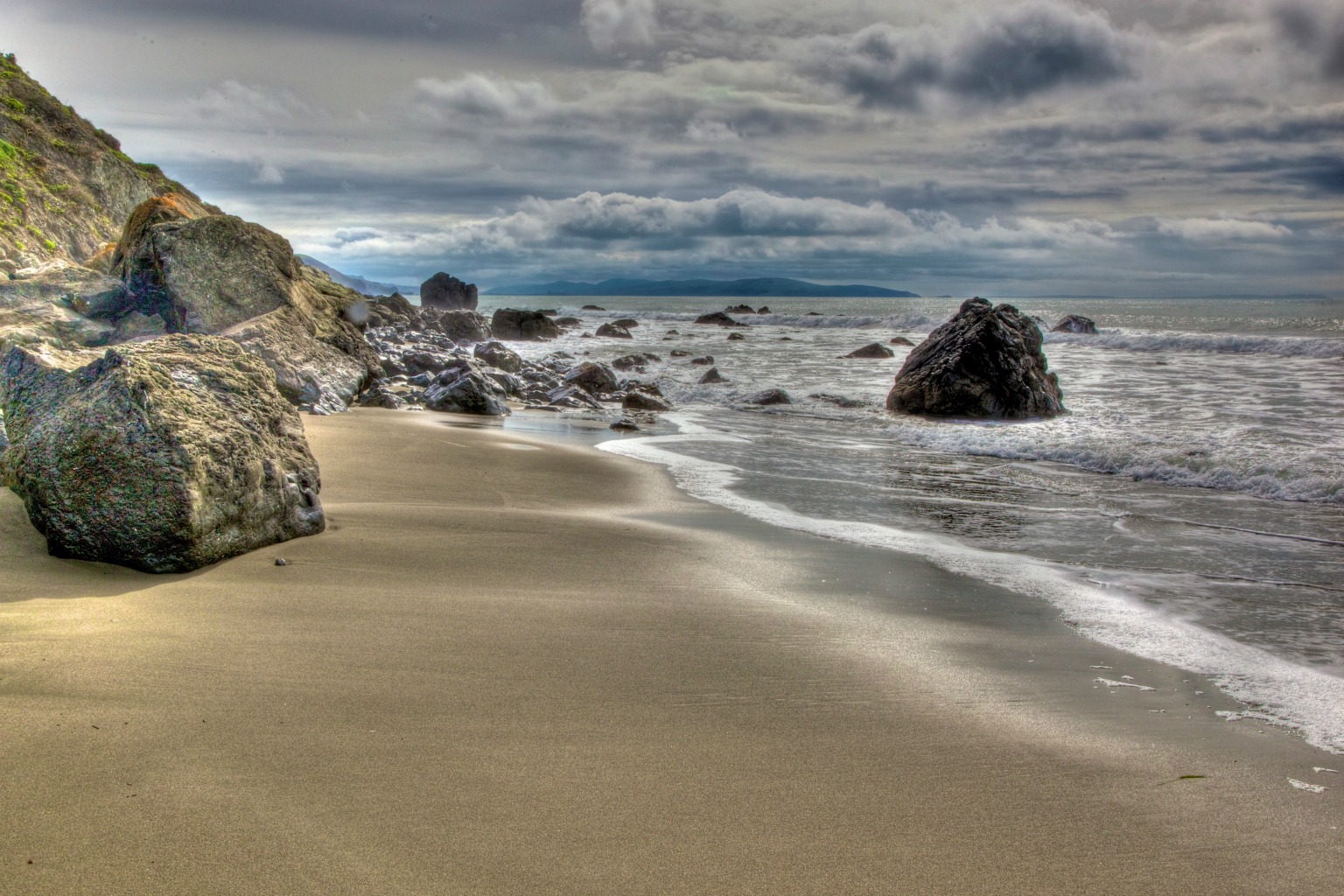 Hiking opportunities abound. Bodega Bay is close to Point Reyes National Seashore and many of my favorite hikes. Recently, we took one to see the Tule Elk along the coast. Pack a picnic and it's a full day. Sonoma Coast State Park and Pomo Canyon are family favorites as well.
On this visit, we stopped by the Bodega Bay Surf Shack, located in Pelican Plaza. I always like to check out local surf shops, and this time I actually bought a used wetsuit. We chatted with the gal running the store, who happened to also be a bartender at the restaurant where we had reservations for dinner—kismet. She got us stoked for our dinner.
Feel more like chillaxing? Osmosis Spa in Freestone is a destination in itself and while you're there, make sure to stop by the Wild Flour Bakery. It's known for cedar wood chip baths and a serene Japanese garden, and you could spend the day soaking, restoring and eating warm, deeply nourishing baked goods.
Eat and Drink
Drakes Sonoma Coast at the Bodega Bay Lodge offered a cozy ambiance, a seat near the hearth under a majestic portrait of a Tule Elk and the Pandora's playlist in the background seemed curated just for me. We had had crab sandwiches for lunch at Gourmet Au Bay, near the marina, and the delectable but nouvelle portion–along with biking, hiking, swimming and hot tubbing–had left us ravenous. Elegant presentation, interesting, colorful combinations and impeccable service made the meal special. One flawless oyster, castelfranco radicchio salad (the creamy white leaves have deep red speckles and a delightfully gentle bite with blue cheese), seared duck with pomegranate and blackberry coulis and a tangy lemon mousse dessert did not disappoint, nor did the accompanying local wines. Outdoor fire pits beckoned and the feeling was sophisticated but equally welcoming of a couple with a four-month-old. Nick's Cove in Marshall offers some fun local flavor. You can head down a long dock with a cocktail to wait by a wood-burning fire for your table to be ready. A not-so-secret public spot, we shared some nibbles with a local couple and Dutch visitors. Wine tasting is appealing in the area and Spud Point Crab Company is another popular gathering place as is the folksy Tomales Bakery.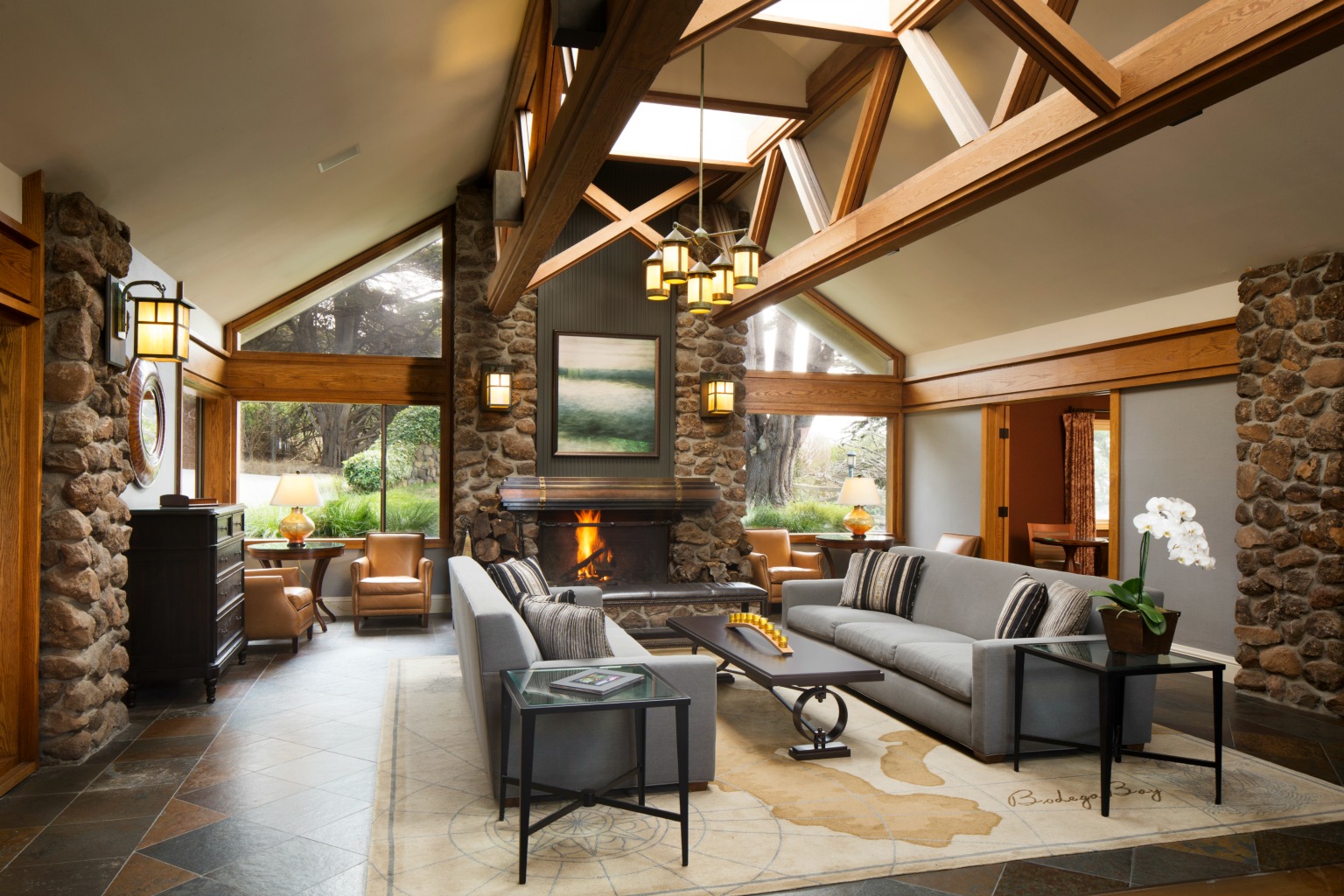 Where to Stay
Bodega Bay Lodge, on seven acres, faces towards the stunning pampas grass-framed Bay. Each room begs a good book, a bottle of wine or maybe a Scrabble game. The well-equipped gym, pool and beautiful infinity jacuzzi are spectacular early in the morning, but especially at dusk, when the swirling sorbet sky unleashes magic over the water. The property has apiaries—their source of honey—and access to a bird walk coastal trail. The spacious, well-appointed 83 rooms have fireplaces and jaw-dropping views. The newly-built Continental Inn in Tomales is a replica of the original turn-of-the-century hotel that stood in the same spot. A stay here is fun, with Old West nostalgia, and the hotel is located between Tomales Bay and Bodega Bay. In Occidental there is the old-fashioned Occidental Inn. We visited here years ago for a memorable wedding reception when we stayed at the more affordable Occidental Hotel across the street. Other options include camping—we had a fantastic trip to Pomo Canyon one late fall—or renting a house, something we have done in Inverness, Healdsburg and Dillon Beach.
Whether you come for the day, splurge for a weekend or rent a house for a longer stay, Bodega Bay and the Sonoma Coast area is a wondrous playground that offers something for all ages and tastes. Come for the seafood, scenery and sports and stay for the sunsets, which are particularly spectacular in winter.