"It was so breathtaking, it stopped me in my tracks," Michael Collopy reminisces. "It was really an epiphany moment."
Hearing Michael's words, it's easy to imagine him as an awestruck college student visiting the Oakland Museum. The year was 1982. Raised in Burlingame, the Serra High School grad was wrapping up a fine arts degree at St. Mary's College, intent on a career in graphic design.
That is, until Michael saw, really saw, an exhibit of Ansel Adams' work. Increasingly frustrated by the technical nature of his own studies, he sensed a different calling, an alternate path. "I was so taken by Ansel's pictures of Yosemite, the detail of his black and white images, the profoundness of his photographs—I knew I needed to be in something more creative."
It's a familiar trope in the art world: seeing something that changes everything. Ask any artist and they'll share a similar moment of inspiration. But when Michael recounts his story, it takes an unexpected twist.
"A docent mentioned that Ansel Adams lived in Carmel Valley," Michael continues. "So the very next day, I called up information, and sure enough, he was listed. I called him and his wife answered and she passed the phone to Ansel. I said, 'I'm interested in photography,' and he said, 'Oh, that's great. You can come down and have a glass of wine with me on Wednesday.'"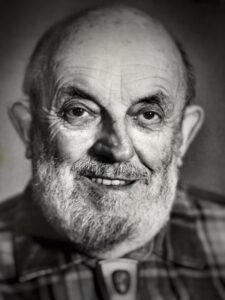 That simple act of dialing 4-1-1 led to Michael being personally mentored by the legendary landscape photographer. "Ansel was such a warm-hearted individual and so willing to share his photography skills," Michael reflects, before injecting a humorous side note. "The only thing I regret is not going back there and stealing the prints that he would throw away—they would be worth a fortune now!"
"Wow!" "Can you even imagine?" Even as these thoughts start to whirl about in one's head, Michael is relating another remarkable encounter, connecting one extraordinary dot to the next. Yes, working shoulder to shoulder with Ansel Adams in a dark room. But also accompanying Mother Teresa through the streets of Calcutta. And playing word games with Maya Angelou after Thanksgiving dinner at her house. Through a series of stories, Michael traces his epic journey to becoming a world-renowned portrait photographer, an evolution of skills and relationships blossoming and compounding over time, with each and every focus of the lens. Astronauts. Athletes. World leaders. Seven U.S. presidents. Two popes. Dozens of Nobel Peace Prize laureates. Hundreds of celebrities. This is a life and career defined by not just one but countless life-altering moments of inspiration.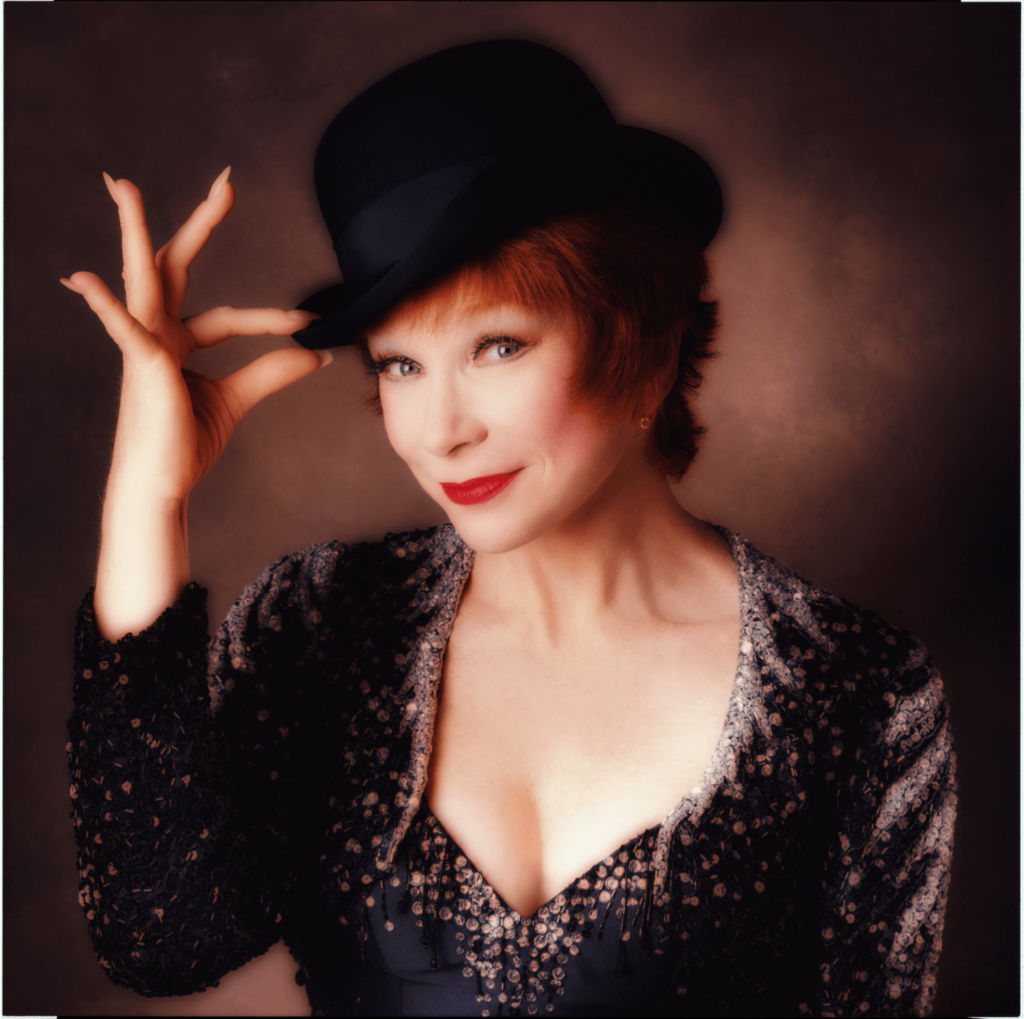 Growing up on the Peninsula, Michael's earliest memories were infused with art. With a graphic designer father and a ceramic artist mother, family outings frequently meant visits to museums or galleries and learning to appreciate all mediums of art. But even as he planned to follow in his father's footsteps, Michael now recognizes the early breadcrumbs that would lead him on his own path.
"I would spend hours and hours at the Burlingame Public Library, looking at Life magazine and Look magazine and just going through all the photographs. At that time I was thinking I was going to be a graphic designer, but I was always very interested in drawing my heroes, mostly people from magazines," he recalls. Michael also distinctly remembers learning about Mother Teresa in a Serra High School religion class. "We saw a movie on Mother Teresa, and it piqued my interest because I thought, how interesting that there's a woman who is allegedly a living saint working in the world."
Although Ansel Adams influenced his decision to pursue photography, Michael came to recognize his desire for a different subject emphasis: "After quite a bit of time working with Ansel and continually going back and forth to his house, I realized that there was no way that I could ever become a nature photographer. My real focus was people." Thinking back on the magazine photographs that always captivated him, Michael set his sights on connecting with preeminent portrait photographer Richard Avedon. "It wasn't as easy as just picking up the phone like I did with Ansel," he recaps. "I saved my money and went to New York, and it took me a couple of weeks to get a short meeting—but that was the moment I needed to propel me to come back and start building a portfolio."
Intent on photographing notable San Francisco figures, Michael's zeal and earnest passion found receptive subjects willing to help him out—from famed philanthropist Louise M. Davies to Streets of San Francisco star (at the time) Michael Douglas. During these early years, he also recounts a chance meeting—inspired by his Serra High School days—that developed into one of his most meaningful relationships: "I heard Mother Teresa was coming to San Francisco and somebody I knew arranged a seat for me. I arrived late and walked into the cathedral basement and she was right in front of me as if we were meant to meet. We talked for a little bit and she gave me her business card—I thought it was very funny that Mother Teresa would have a business card."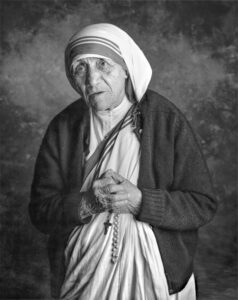 Michael clearly made an impression. Mother Teresa invited him to visit her at the novitiate house where she was staying. "I rang the doorbell the next morning," he says. "She answered the door and she said, 'I'm so happy you're here because you're going to drive me around to all my appointments today.'" That day marked the start of a treasured friendship—and led to Michael's 1996 release of Works of Love Are Works of Peace, a 15-year photo documentary of Mother Teresa's Missionaries of Charity work.
Self-trained and struggling to get his start in his early 20s, Michael pulled down whatever paying jobs he could find—including taking school portraits for a local company. Charged with snapping 1,000 photos in a single day ("It was, 'Sit down. Look at me. Boom. Next.'"), he expressed dismay at the assembly line approach and was shown the door. Thankfully, he had secured enough experience to lock down his next gig with the Circle Star Theatre in San Carlos. That's where he met Frank Sinatra, who later tapped him to be one of his photographers. "Let's give the kid a chance," he recalls Sinatra saying, effectively launching Michael's career into a new orbit. "He was really kind to me and introduced me to his friends. Suddenly, I started working with people like Liza Minnelli and Natalie Cole and Ella Fitzgerald."
Meeting Frank Sinatra sparked Michael's interest in documenting early rock and roll, blues and jazz pioneers like Chuck Berry, Fats Domino and Little Richard. And thanks to a referral from Sinatra, Quincy Jones hired him to work on his illustrative memoir, which in turn led to photographing additional luminaries like Sidney Poitier and Clint Eastwood. "I never had an agent, so looking back, it's baffling to me how it all worked out. I think if I were to pinpoint one instance, it was probably Sinatra because he was such a mogul in those years and he would introduce me to people," Michael reflects. "If he liked you, he would definitely be very loyal to you."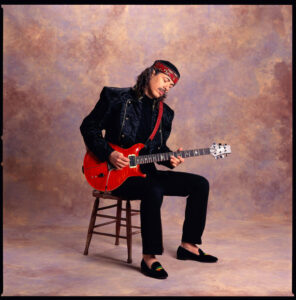 Talking with Michael, it's easy to see how loyalty and friendship played instrumental roles in his professional success. Technical skills and lighting are vital components but his affable, humble nature, warmth and humor distinguish him as well. Michael approaches every subject with deep research, learning everything he can—to discern the essence of a person—before the camera even comes out. "The greatest thing I ever learned from Ansel Adams was pre-visualization," Michael explains. "In other words, you're visualizing the finished picture before you even take it. It's almost like a spiritual thing because it's not something necessarily tangible."
Given the choice, Michael prefers to photograph subjects in familiar settings, ideally in their own homes. Then, it's about having a conversation. Asking questions. Drawing out stories. Getting a subject comfortable enough to reveal character and true emotion. "You want to make it a revelation of some genuine part of their personality, bring out that quality that is best about them," he notes. "I try to treat each person with the utmost dignity and respect. With most people you have just a few moments, so it's really about visualizing that image prior to going into it and then being open to what might happen."
TIME. Rolling Stone. Sports Illustrated. People. Michael's commissioned work can be found in almost every major magazine, on album and CD covers and in newspapers and numerous books. However, above everything, he has always felt a special affinity with the peacemakers of the world, dating back to his early fascination with Mother Teresa. "That's really what drove me in getting involved with photography," he says. "I always have a radar out for people who are doing good work that I feel should be documented."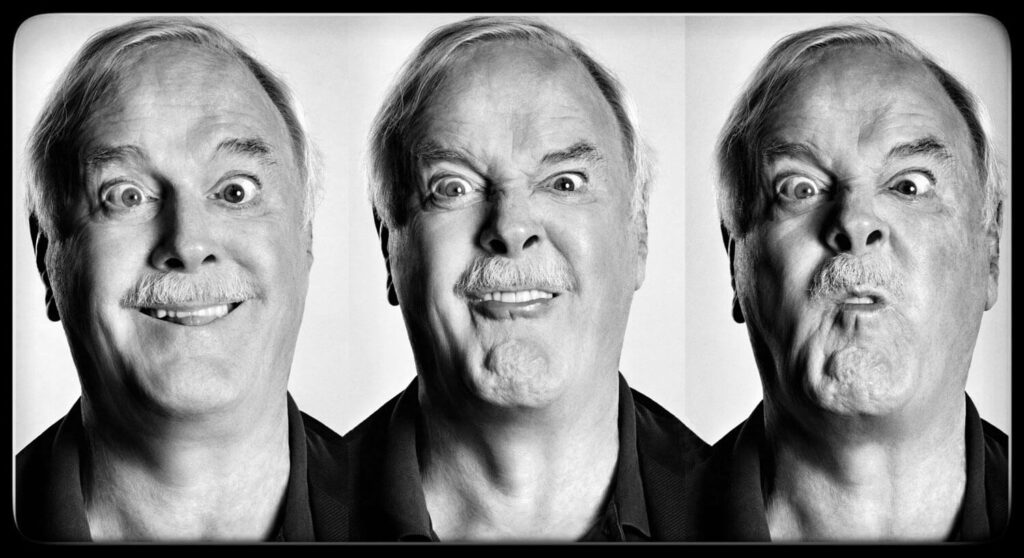 In 2001, Michael published Architects of Peace, profiling 75 of the world's greatest peacemakers—spiritual leaders, politicians, visionaries and activists—ranging from Nelson Mandela to Elie Wiesel to Cesar Chavez. In 2008, he founded the Architects of Peace Foundation to continue the work of illuminating lives to inspire social change. "Architects of Peace is my way of giving back to the community, to try to inspire students the way I've been inspired," he says. In addition to being offered as a school curriculum, Michael's Architects of Peace project is also permanently exhibited at sites like the National Civil Rights Museum and locally at The Hoover Institute at Stanford University and Santa Clara University.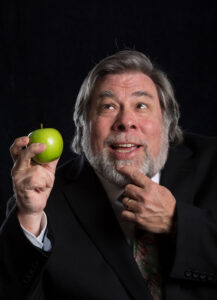 Exemplifying the value of inspiration, Michael also works with Caminar, a San Mateo-based organization providing behavioral health and support services. As the teaching artist for Caminar's Expressive Arts Program, he uses the therapeutic power of art to help clients in recovery from serious mental health issues. "It started out just teaching them photography with their iPhones and then integrated drawing and painting and music—in a safe and secure place to create and express themselves," Michael relays. "It goes back to the years when I was working with Mother Teresa. It's just been so rewarding to me, trying to give back in some way." In 2019, in recognition of Michael's passion to help others and inspire world peace, Serra High School awarded him the Junipero Serra Award, the school's highest alumni honor.
Balancing his commitments to non-profit work with "making a living," is a challenging and demanding endeavor, and Michael has integrated family time through all of it. He met his wife, Alma, in his Circle Star Theatre days, and they raised two sons as his business steadily grew. "When I did my second book, Architects of Peace, I traveled for five years almost straight," Michael says. "I can go into a week thinking that I'm going to be home and then be off to New York or somewhere two days later. Having my wife be so supportive really has been the impetus for me being, if I can call myself 'successful,' successful."
With 2020 underway, Michael anticipates an even closer partnership with Alma. She recently retired from her work at Ohlone College and is joining his efforts with the Architects of Peace Foundation. Next on the agenda? There's mention of a session with Bill Nye the Science Guy and photographing three more Nobel Peace Prize laureates. Not much time for even a pause, let alone to fully process each astonishing dot that connected to the next to get him here. "It's been such a remarkable blessing that oftentimes I think, 'Is this some other person?' You don't see it as being yourself," he reflects. "My wife and I always talk about what an extraordinary life we've had—I would never have thought that I would have been able to meet all my heroes."