Words by Sharon McDonnell
What's the previous capital of California and former home to the world's largest ferry? It's the state's third oldest city with a quirky camel-related history to boot. Here's one more hint: With one of the Bay Area's biggest artist communities, this town also boasts a baker transplanted from The French Laundry.
Time's up: It's Benicia, a small waterfront town of 28,000 on the Carquinez Strait across the bridge from Martinez, a mile off Interstate 680, where history and art collide. Founded in 1847 on land owned by General Mariano Vallejo, and named for his wife's middle name (it was supposed to be Francisca, her first name, but Yerba Buena's decision to rename itself San Francisco scuttled that plan), Benicia was incorporated in 1850. Thanks to its location on the main water route from San Francisco to the gold fields past Sacramento, the town grew rapidly in the 1850s into a rowdy port packed with saloons.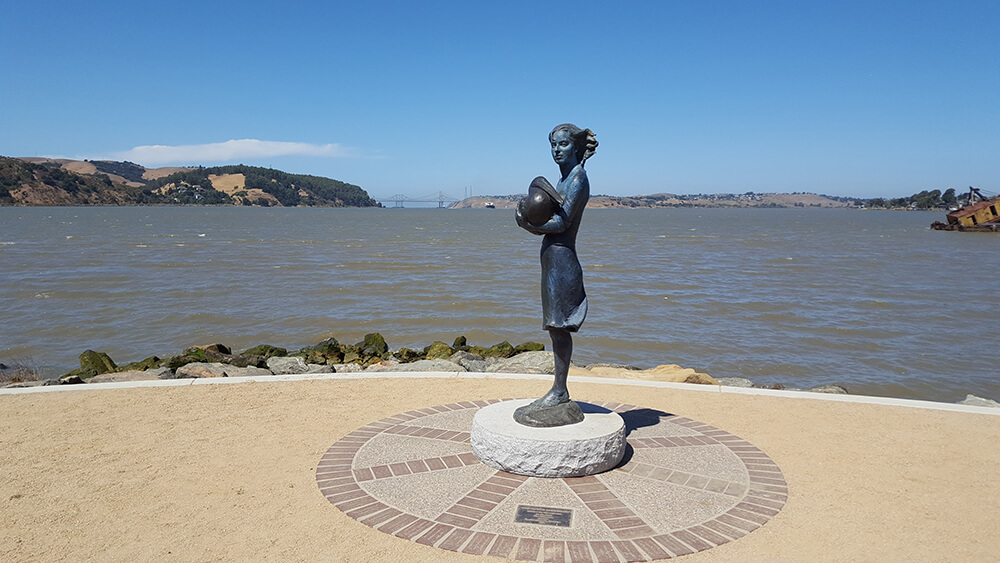 Strategically located between both San Pablo Bay and Suisun Bay, Benicia became a military outpost. But when the Army base closed in the 1960s, its Arsenal was sold to the city and reborn as affordable artist studios.
The camels? Dozens of camels were employed by the government to patrol and deliver mail in the Southwest, especially the deserts of Arizona and New Mexico. The US Army camel corps' last animals were auctioned off in 1864 in the buildings where the Benicia Historical Museum stands today.
What to Do
Downtown Benicia's historic district features about a mile of specialty shops, restaurants and galleries on and off First Street, plus charming Victorian homes and cottages. And public art, like the sculpture of Neptune's Daughter—a girl holding a pelican—on the shore walk. First Street ends with a palm tree-lined promenade on the strait, marked by benches, a fishing pier and the Southern Pacific Railroad depot, a mustard-colored building now home to the Visitor Center, where the train ferry once docked.
Pick up a historic walking tour brochure here, which includes mid-19th-century houses and the State Capitol, a stately brick building used when Benicia was the capital of California. Also, take in the 27 colorful ceramic sidewalk tiles, created by local artist Guillermo Granizo, that depict elements in Benicia's history, like the Solano, the world's largest ferry, which first hauled the Transcontinental Railroad across the strait in 1879 to Port Costa (and carried trains until 1930), and Jack London, who began writing here.
Galleries include the Art Glass Gallery, primarily featuring work by owners Peter Stucky and Dana Rottler, who were Palo Alto High School teaching assistants in its glass art program; the Plein Air Gallery, an artists' co-op of landscape painters; and the 621 Gallery, displaying abstracts and landscapes by local artists. Once home to 34 antiques shops, Benicia now has just a few left. Steffen Collection features mostly china and Depression-era glassware sets, 200-year-old books and oak armoires, while Antiques on Main has lots of military memorabilia and jewelry.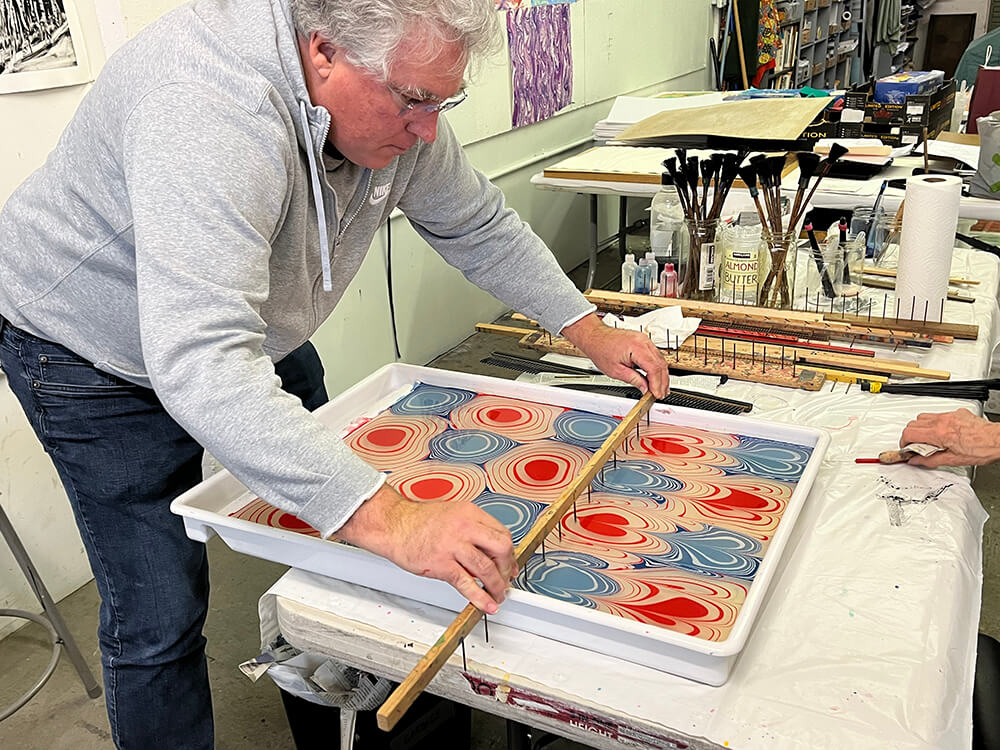 In the Arsenal District, about a mile east of First Street, Arts Benicia holds exhibits, art classes and artist talks year-round in a majestic white parquet-floored 1860 mansion, once the Army commander's residence. For example, artist Hampton Deck, who studied the craft of marbled paper in Istanbul, has taught classes in the nearby Arsenal building—which also houses artist live-work studios. Arts Benicia hosts Open Studios in June.
Nearby, the Benicia Historical Museum on Camel Road, located in four 1850s redstone barns that housed the camels, tells the history of Benicia and hosts concerts and talks. Beloved by Victorian home owners, Bradbury & Bradbury—which sells hand-printed wallpapers in Victorian, Arts & Crafts and Art Deco styles—stopped offering tours of its Arsenal District factory but has an online shop at bradbury.com.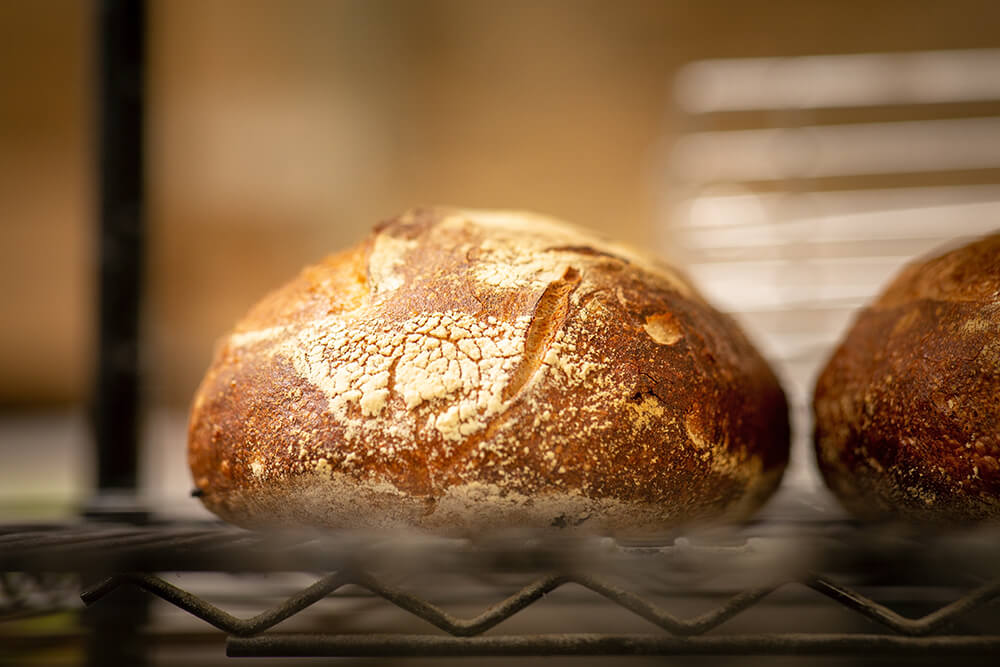 Where to Eat
Amore Bistrot, located at the Inn at Benicia Bay and owned by a couple from Milan, serves Italian specialties like lasagna pesto and gnocchi with gorgonzola sauce. On Thursdays and Saturdays, Happy Hour stars wine or an aperitivo with a small plate. At One House Bakery, head baker Hannalee Pervan, who baked bread for The French Laundry and worked at Thomas Keller's Bouchon Bakery on the pastry and bread teams, serves yummy croissants, bread loaves and sandwiches (like chicken brie arugula pesto on ciabatta) using whole-grain flours and no artificial stabilizers.
Bella Siena, located right on the water, serves Italian-American specialties like saffron pappardelle with shrimp, artichoke hearts, mushrooms and tomatoes in a shrimp bisque sauce and veal scaloppini in a lemon caper white wine sauce. First Street Taphouse, Mare Island Brewery's full-service restaurant, serves a healthy NorCal twist on jambalaya as a special: shrimp, garlic sausage and microgreens in a citrusy vinaigrette. For seafood in a onetime sea captain's home on the water, Sailor Jack's is the spot for flash-fried tender oysters with remoulade sauce or pan-seared halibut. There's outdoor tented seating in warm weather, and occasional winemaker and beermaker dinners off-season.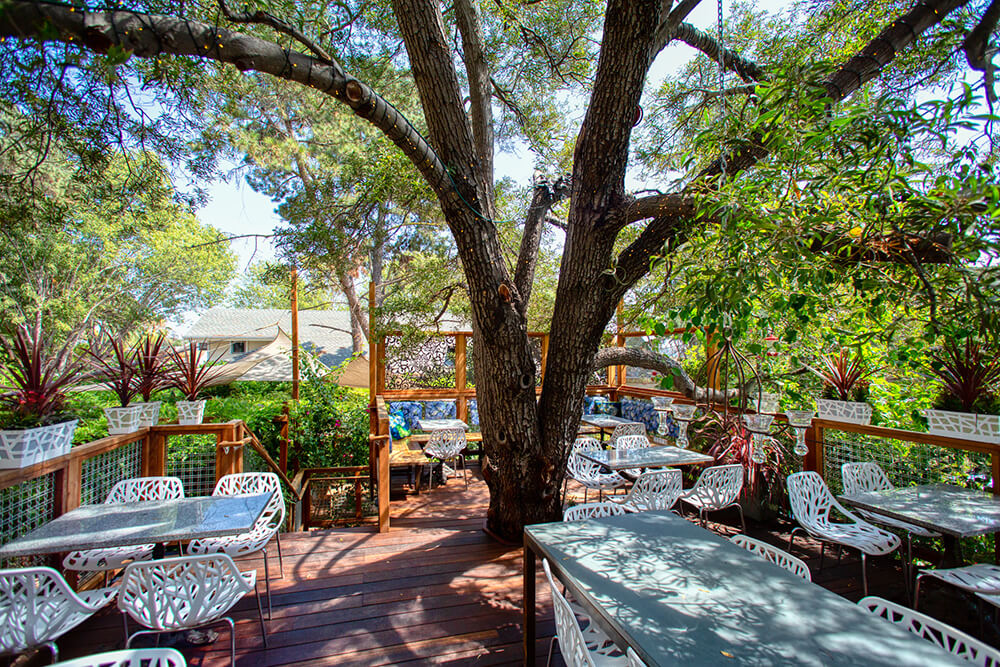 Extend Your Stay
Inn at Benicia Bay, located in an 1854 Victorian house with a newer addition and only a half-block from the marina, has a lovely parlor packed with dozens of books plus coffee, chocolates and tons of magazines and brochures about Benicia. An Italian breakfast is included, featuring bomboletti (mini beignets with Nutella or cream fillings) and a cornetto with jam, plus yogurt with granola and Italian coffee.
Shorelight Inn is located right on the rock-lined shore walk, and its deck and two balcony suites offer lovely water views. Striking stained-glass in the Union Hotel, built in 1880, features one of a bear (after the Bear Revolt, when California briefly declared its independence from Mexico) and a callout to 1853-1854, when Benicia was the state capital.
Day by the Bay