The night before the debut of Bon Marché, a weekly pop-up artisan food and crafts market slated for Wednesdays in downtown Menlo Park, the concept's orchestrator jolted awake. It wasn't that Ali El Safy was nervous or forgot to relay a crucial note to one of the dozen vendors. In fact, it was the opposite emotion: The restaurateur was restless with excitement.
For the past several months, Ali worked almost unitarily to organize and develop Bon Marché for the single block section on Santa Cruz Avenue in front of his restaurant, the downtown mainstay, Bistro Vida. He navigated a maze of municipal bureaucracy, securing the necessary use permits, insurance and a blessing from the health department while personally curating a list of vendors to fit his vision.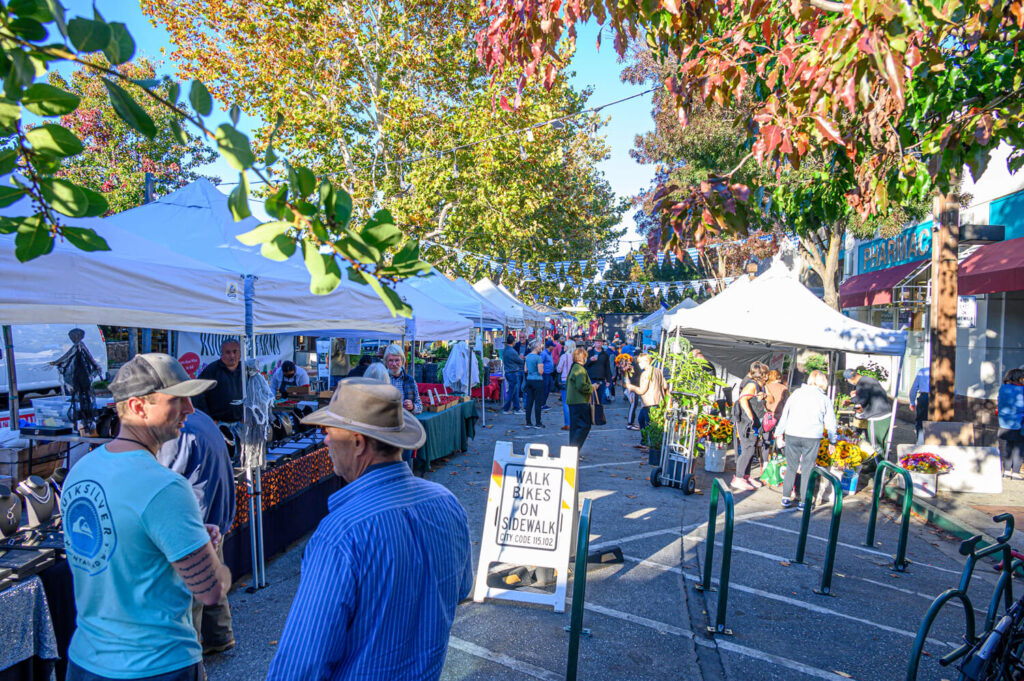 "I didn't want the same thing you see at a generic farmers market where it's produce, strawberries and more produce," he explains. "I wanted one of each: a bread maker, cheeses, a flower girl and a French macaron guy. It's eclectic. I want you to be walking down the street and then smell it—like vin chaud with cinnamon and oranges that you smell from a mile away."
By 4PM on the last Wednesday of October, Ali's aspiration was realized. Neatly stacked rows of white canopies covered folding tables holding various foods and crafts. Strung above the compact crowd as they swirled from station to station were zig-zagging lines of blue and white diamonded flags, entwined with twinkle lights. By the bar, which had been wheeled out from Bistro Vida, was a bass and guitar duo out of Menlo-Atherton High School performing peppy jazz standards for the shoppers and revelers.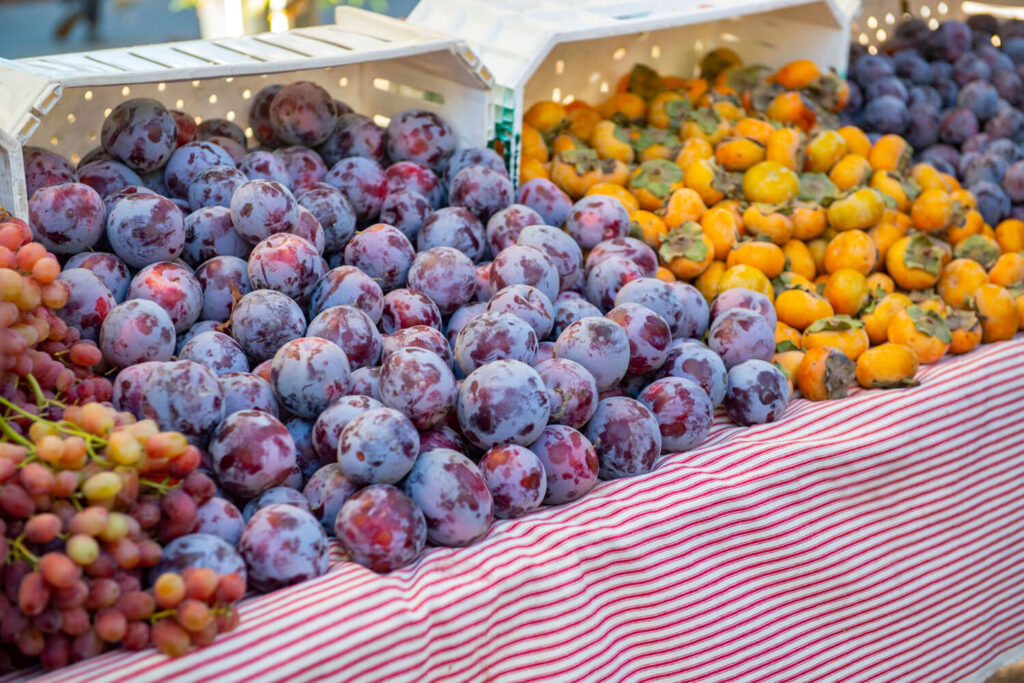 Propped up in the middle of the avenue's meridian was a new sign announcing Bon Marché, with an illustration of a petite carrot serving as the accent mark over the é.
Within an hour, the bread selection from the local Little Sky Bakery was nearly depleted while towering white orchids from Half Moon Bay's Bay Area Orchids were seen shuffling around the market. Tote bags were filled up with jars of Joceline's Wildflower Honey, imported charcuterie, pâté from Frenchery and boxes of handmade, freshly arranged macarons made by Artisan Macaron. At the market's edge was a booth with rows of necklaces and earrings from Jewelry by Geri.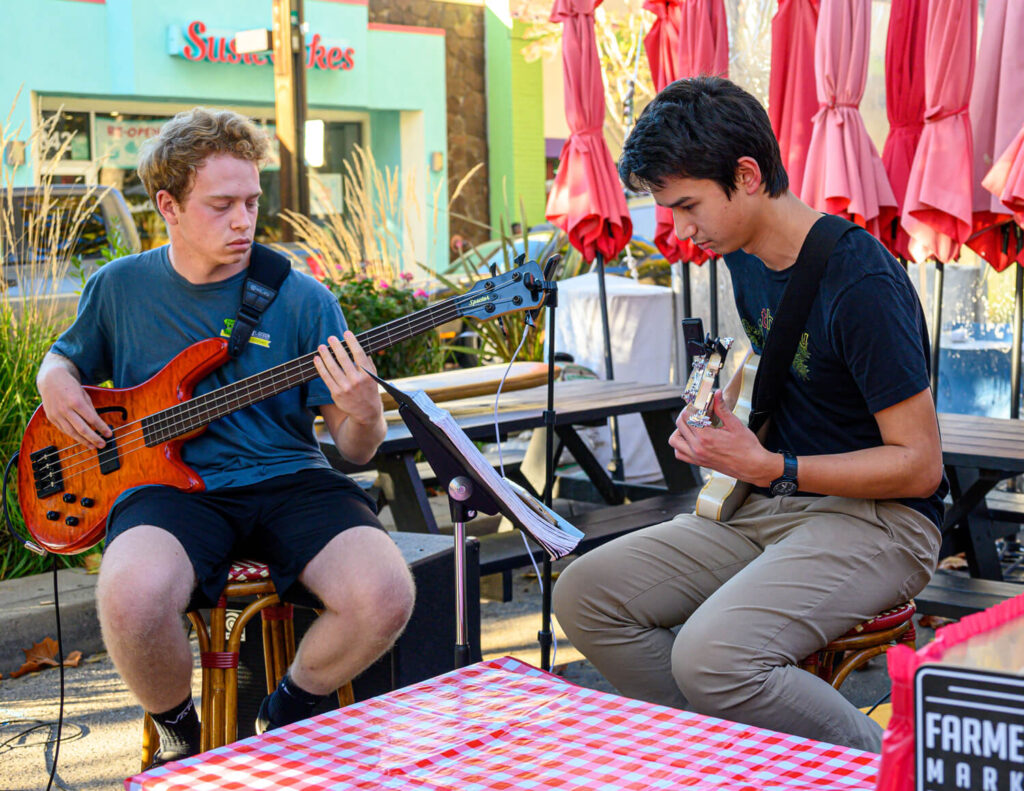 It was lively, albeit narrow, as the entire market occupies one side of the street within half a block. But Ali was all smiles as he greeted each person who passed by his orbit.
The birth of Bon Marché is just the latest concept from the active restaurateur who, since arriving on the Peninsula several decades ago, has never let an opportunity pass by unconsidered. In 2020, when indoor dining at Bistro Vida was hindered, Ali invested in a notable parklet inspired by French sidewalk dining with live music in a commodious space. Now 80% of his customers opt for outside dining, which inspired Ali to embrace the opportunities of outdoor commerce. 
For now, Bon Marché is planned until the end of the year but the goal is to maximize its potential for the springtime and beyond, with talks of expanding into the adjacent block. Creating bustling energy on Santa Cruz Avenue is a noble pursuit but for Ali, his deepest desire is seeing the street's vacant storefronts filled. He hopes that a Bon Marché vendor—or visitor—may see one of the several vacancies along the avenue and decide to open a brick and mortar.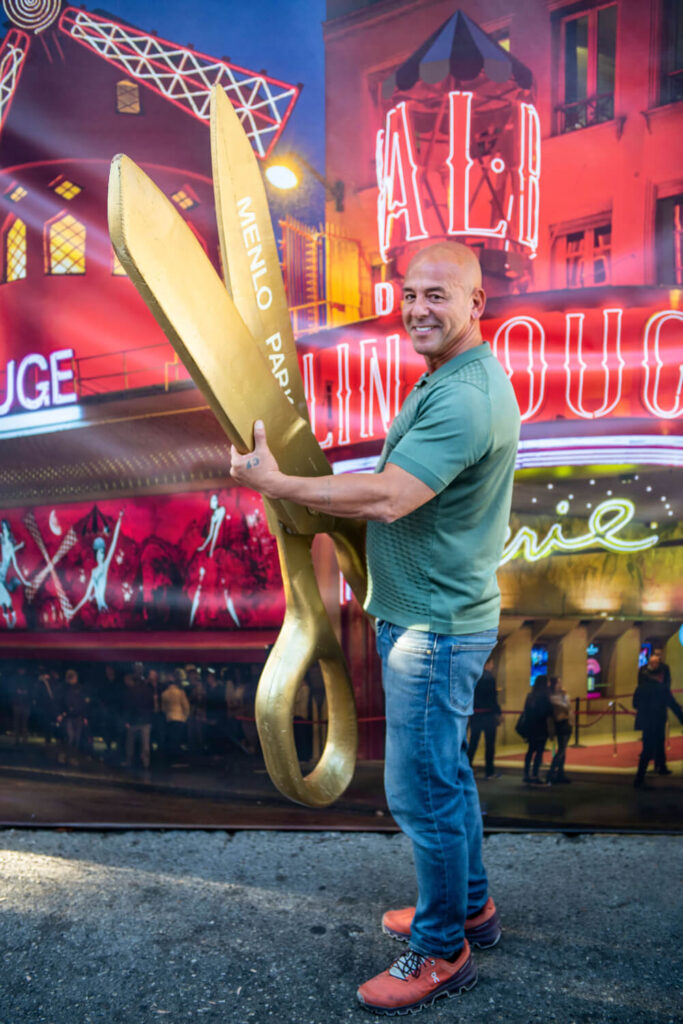 A lofty ambition, sure, but it's not unheard of. Back in 1998, Ali was walking home late one night when he stumbled upon an opportunity on Santa Cruz Avenue. 
At the time, he owned the Spanish tapas spot, La Luna, located on Chestnut Street (now the Shiok! Singapore Kitchen). After immigrating to the U.S. a decade prior and receiving an education in restaurant management and hospitality from a cast of hosts and chefs in New York City, Ali was becoming seasoned in the industry.
Prior to Bistro Vida, the space was an ice cream and hot dog joint with a storied past as the first venue to host the Grateful Dead. Ali always loved the tall ceilings, which reminded him of New York, so when he caught wind one night that the owner was thinking of calling it quits, Ali rushed over to meet him.
"The owner said he was going to sell and had one year left in the lease. I told him I'd buy him out," Ali says. "He said that if I was serious, I was to return the next day at 12 noon. I came back the next day and in one hour we were done."
He decided on a French concept because he recognized a need for it in Menlo Park. Within a year saw the opening of Left Bank, a Parisian counterpart and neighboring restaurant.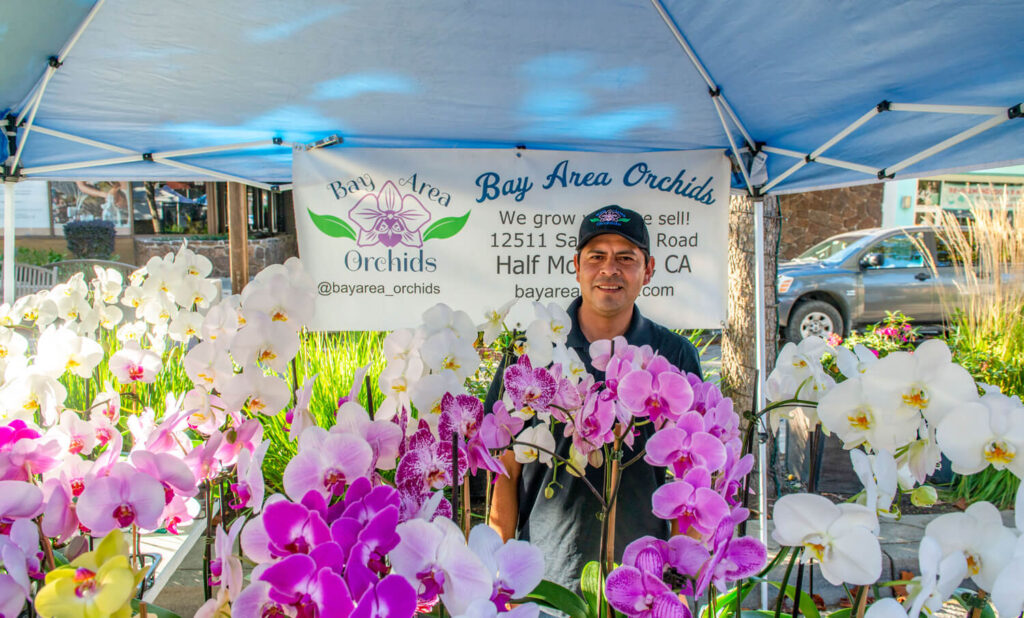 "We don't compete," he clarifies, and without hesitation directs people to Left Bank when they arrive during Bistro Vida's off-hours between lunch and dinner. "The edge I have is that I'm a local guy. My kids went from preschool to high school here. Do you know how many parents I know? I live three blocks from here!"
Born in Cairo, Ali left Egypt and bounced around Europe before coming to the States when he was 17. He's lived in the Chelsea Hotel, played midfielder in soccer his whole life and you'll catch him reading a recipe book over a book on politics. He looks to designers and hotel curators from around the world (mentioning a bar in Sardinia) for inspiration and "steals" from the best.
Although Ali isn't exclusive to one faith, you still might find him standing in the back of the St. Raymond Catholic Church during the Christmas pageant because he loves the lights, warmth and community. A simple testament to his commitment to Menlo Park.
"I always say that downtown is your bread and butter. But that's the joke about Menlo Park, right? That it's just a rug store, bank, a rug store, bank …" he laughs but quickly straightens up. "If you look up and down the street here, there is room to open up restaurants and bars. There is always room to do things in Menlo Park."