words by Silas Valentino
If he left Mexico City by 10PM, Manuel Martinez would arrive to his grandmother's farm in the state of Jalisco by 6AM, just as the farmers took to the field and the day's tortillas were sliding off the comal.
Growing up in Mexico's capital, Manuel relished in such visits. After the long drive to the farm, he'd immediately join his cousins harvesting in the corn fields to help prepare meals. This became his first lessons in becoming a chef, teaching him that produce varies with the seasons and how fresh ingredients trump all.
Sometimes when he's preparing pozole in the kitchens of his two popular Redwood City restaurants, La Viga and LV Mar, he'll catch a whiff of flavoring that whisks him back to these roots. Manuel has lived in the Bay Area since relocating here as a young adult in 1996, but his Mexican heritage is the guiding force whenever the apron comes on. His life's work has been to blur the border between the two culture's cuisines.
"I was raised in the city where the diet was corn, chicken and beef—that was all of it. Seafood was a delicacy. When you're here in California, with all this produce, you feel like you're in heaven," notes Manuel, with sincere appreciation.
"I follow seasons. That means Brussels sprouts, pears and apples for right now. And I like to make things that are not easy to do. I like to overcomplicate things. Other places just have green or red salsa, but here, every taco has its own salsa and topping—you'll see 20 to 30 salsas. It's like a salsa museum."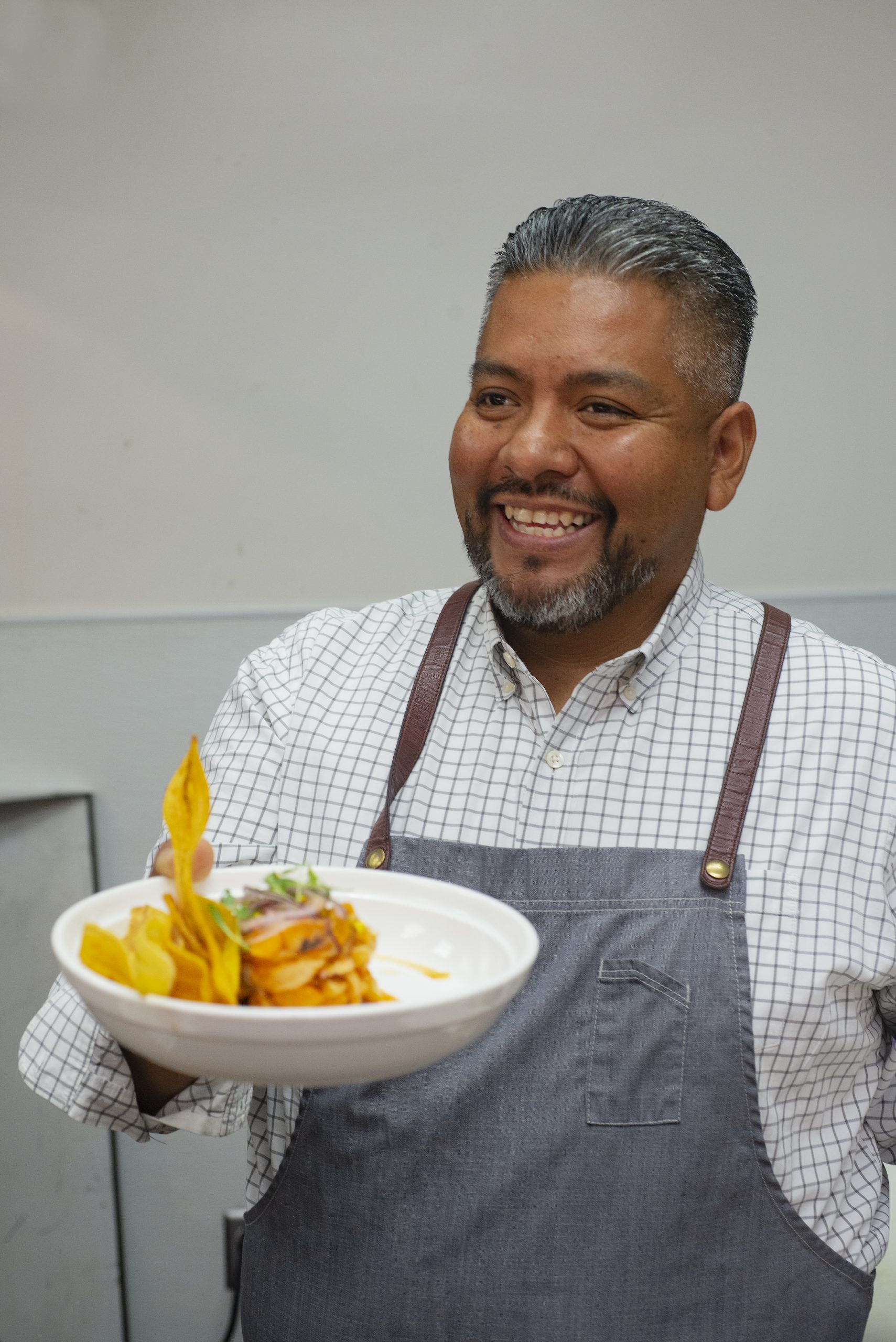 In lieu of traditional culinary schooling, Manuel acquired his craft in the kitchens of several Bay Area mainstays with various ethnic backgrounds. He began by washing dishes at the Italian bistro Bucca Giovanni in San Francisco before becoming its sous chef. He then hopped over to the upscale New American eatery One Market Restaurant, where he learned about precision and organization in the kitchen. "That was my culinary school," he says, of working at One Market.
Listening to the radio in the kitchen one afternoon, Manuel heard that a band he enjoyed was performing in San Jose that very night. He finished cooking, drove straight there and upon entering the venue, he saw someone dancing who immediately caught his eye. She introduced herself as Mayra and they exchanged numbers, talking on the phone for hours after his shifts at the restaurant. Mayra is originally from Oaxaca, a Mexican state known for its tamales, which Manuel soon adopted into his repertoire. The two married and are now raising their three children.
Manuel would go on to become chef de cuisine at Left Bank in Menlo Park and then honed his Mexican fusion recipes at Reposado in Palo Alto before a group of investors approached him in 2011 about becoming the opening chef for Palacio in Los Gatos. It was the first time he was fully responsible for a kitchen.
"I was free to do my cuisine without limits," he says. "It was a great success but I had the feeling of wanting to do my own thing."
A year later, La Viga Seafood & Cocina Mexicana debuted in Redwood City.
Manuel got the restaurant rolling using $30,000 and a melting pot concept—mixing his past and present to create a menu that, similar to the restaurant's position off Broadway on the outskirts of downtown, is a little off the beaten path. The name is inspired by La Nueva Viga Market, the largest seafood market in Mexico that's the equivalent of several football fields worth of seafood.
He serves caldo, a Portuguese seafood stew, but with a dash of his French-influenced flavoring, while the fish tacos pay homage to an Italian favorite. "Instead of a snapper, I went for the branzino, which is nice and flavorful," he explains. "We don't do that in Mexico but it's a no-brainer in Italy."
In November 2013, a year after La Viga's launch, Manuel opened the doors to LV Mar Tapas and Cocktails a few blocks away. It got off to a rough start. In the beginning, the idea of the restaurant was modern Latin American cuisine with a fine dining, white tablecloth atmosphere.
"Through the process, we didn't see a lot of people returning so we asked ourselves, what's going on? We decided to rebrand and that's when tapas and cocktails came in," Manuel says. "We got rid of the tablecloths and added more inventive cocktails in a more casual setting. Then boom, this place took off."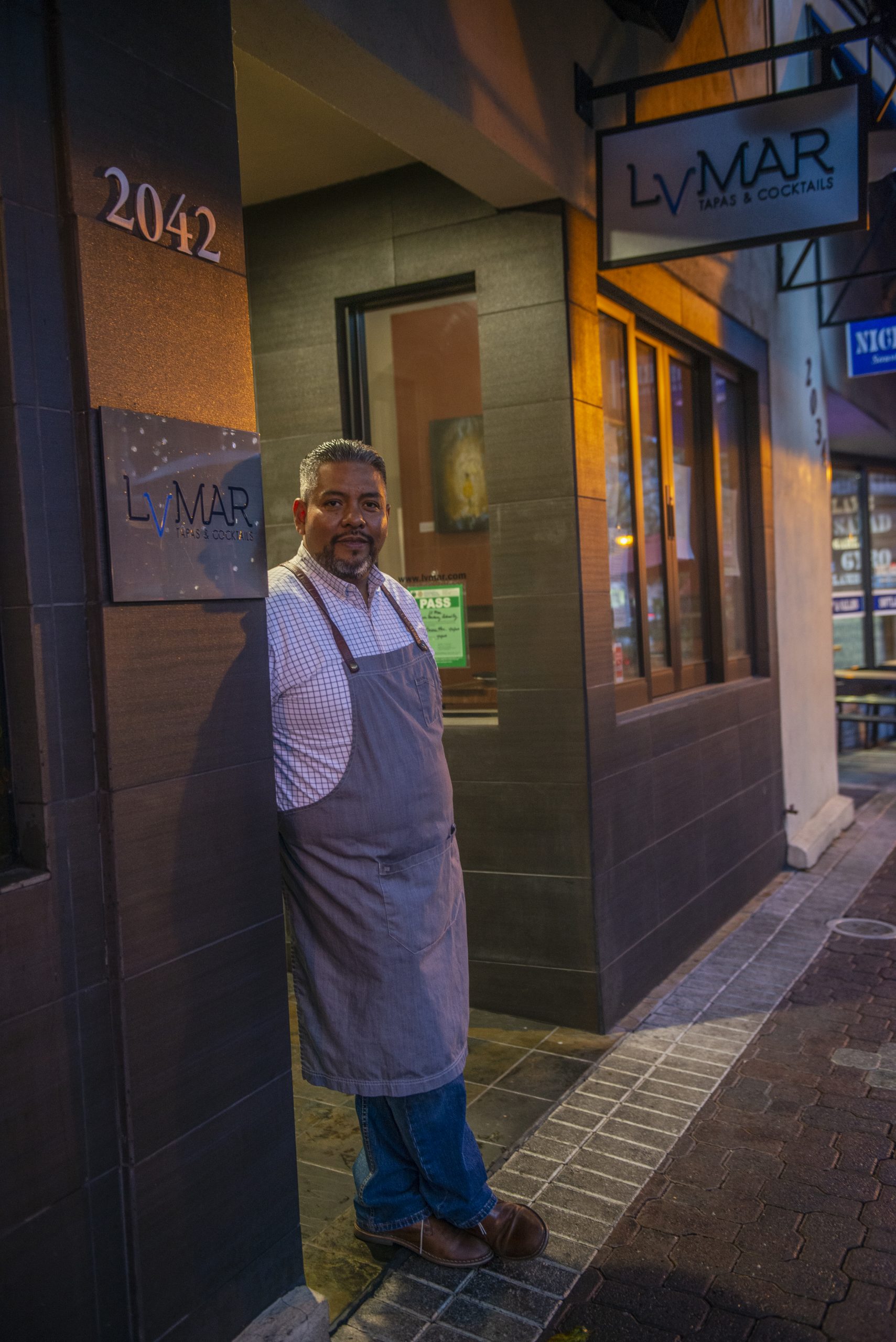 The adaptation quickly became a hit, earning Michelin Recommended in 2015, 2016 and 2017, and becoming a staple in the effort to revitalize downtown Redwood City. LV Mar remains light on its feet by adjusting to the seasons, regenerating the menu every few months. Currently, the cocktail menu offers the Cosmopolita, a rehash of the Cosmo that blends a rayu pomegranate-infused mezcal with the Portuguese sour cherry liquor Ginja9.
The tapas menu runs as deep as the food is rich; the Ceviche Mixto is served raw with lime-cured octopus, scallops and halibut whereas the Pancita de Puerco is a pork belly taco enlightened by caviar with a house salsa verde cruda.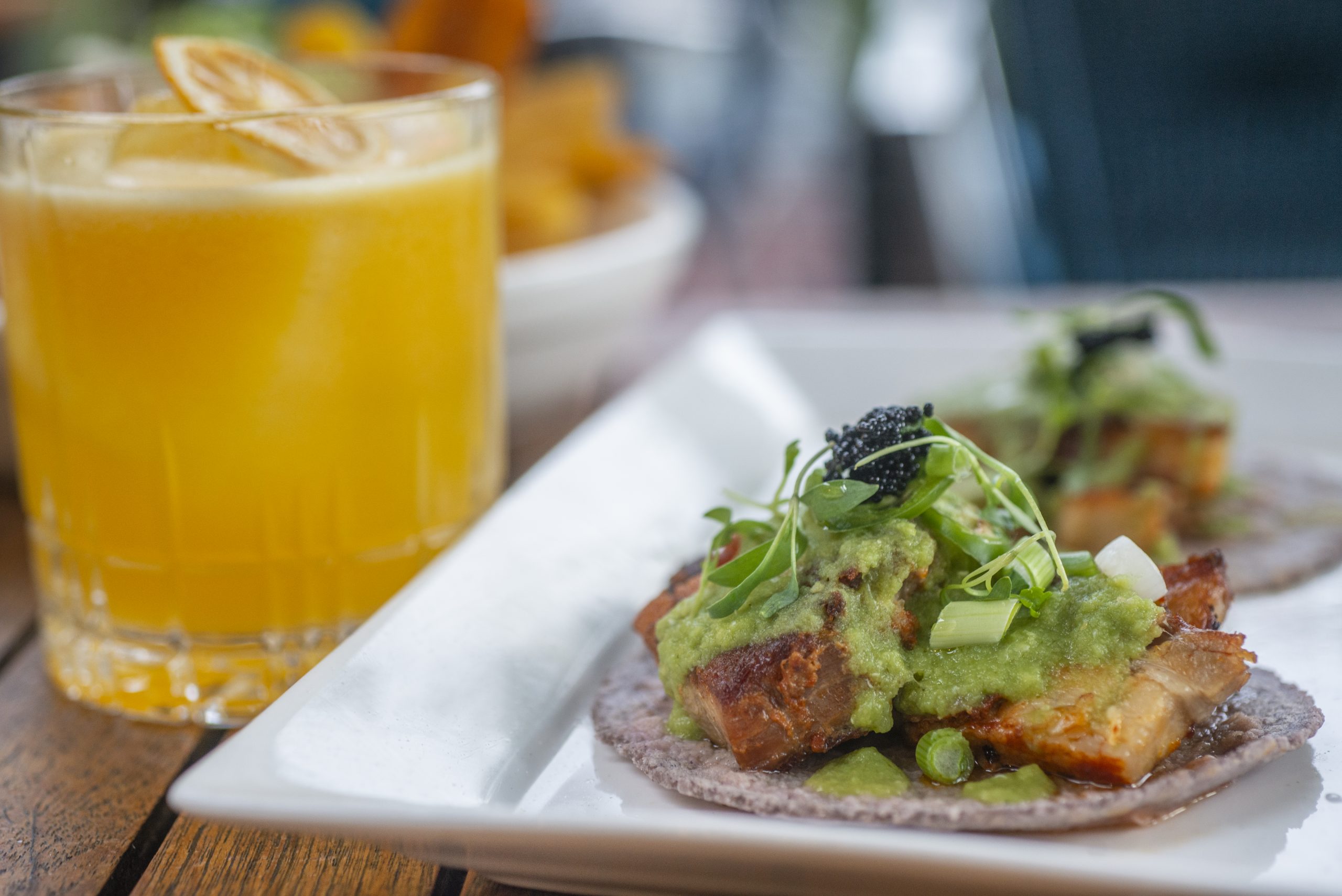 Between his two restaurants, Manuel employs about 60 people and growth is always on his mind. He visited his mother and sister in Mexico City a few years ago where he was struck by the bounty of food carts.
"We just signed a lease in Palo Alto and we'll be opening a place for street food in the spring. It's a little place and it's based on my hometown with those small plates I used to eat when I was little," Manuel says with excitement in his eyes.
"You go to one corner and they have corn on the cob, and then you go to the other corner and they have tamales. It's a really inspiring place because you don't cook at home, you go out. And each corner has its own story."
Sounds similar to Manuel's menu where the story behind each flavor begins in Mexico and culminates on the Peninsula.