At two years old, Menlo-Atherton grad Scott Huffaker was a notoriously bad sleeper. In fact, the only way his parents Kirsten and Greg could convince him to close his eyes was to strap him into his car seat and cruise the steep streets of San Francisco. "We would drive up and down the hills and across the Golden Gate Bridge and back," Kirsten recalls. "Every time Scott would start to nod off, we'd get to a stop sign. Scott would jolt awake and say, 'Again! Again!' and Greg would step on the gas." Clearly built for speed, Scott never wavered from the course he set as a toddler.
At five years old, Scott began racing BMX bikes. At seven, he won the BMX Grand Nationals. At nine, Scott transitioned into Go Kart Racing. At 14, he got his National Auto Sport Association license. At 15, he received his Sports Car Club of America (SCCA) full competition license, and at 18, he started racing in professional SCCA events. Today, Scott Huffaker is 19 years old and racing in the International Motor Sports Association challenge prototype LMP3. "I love cars. The entire time I was racing BMX I just wanted to race Go Karts so that I could eventually race cars," Scott says. "I've just always wanted it."
Backtracking to when Scott was five, he convinced his parents to visit a BMX track near their home to watch some competitions. As a frequent spectator, Scott caught the attention of a track employee who encouraged him to enter the race. "Greg and I said no, while Scott pleaded yes," Kirsten remembers. "In that first race with little to no practice, Scott took second place. Three months later he took third in the BMX Grand Nationals."
After a series of unexpected wins on the bike, Scott began transitioning into Go Karts. Determined to come out of the gate strong, he spent the entire winter between ages nine and ten in practice mode. He recalls his motivation at the time: "I'm not racing Go Karts until we've got this nailed down." The following two years, he raced every single weekend adding up to an epic 104 races from 2010 through 2011. "During that timeframe, he won two championships, Rookie Driver of the Year [2010] and Junior Driver of the Year [2011]. He won almost every single race he was in," Kirsten says. In 2011, Scott also won two Go Karting championships. Just three years later at 13 years old, Scott was ready for the big leagues—racing cars.
The schedule of a teenage race car driver differs from that of a typical student athlete. "The main difference is that in most sports you play after school, five days a week and on a team of your classmates or close friends. In racing, you don't go every day but when you do go, you could be gone for a week at a time," Scott explains. Balancing racing with homework has always been a tough juggling act for Scott—not to mention creating some semblance of adolescent normalcy, such as playing the occasional Xbox game with friends.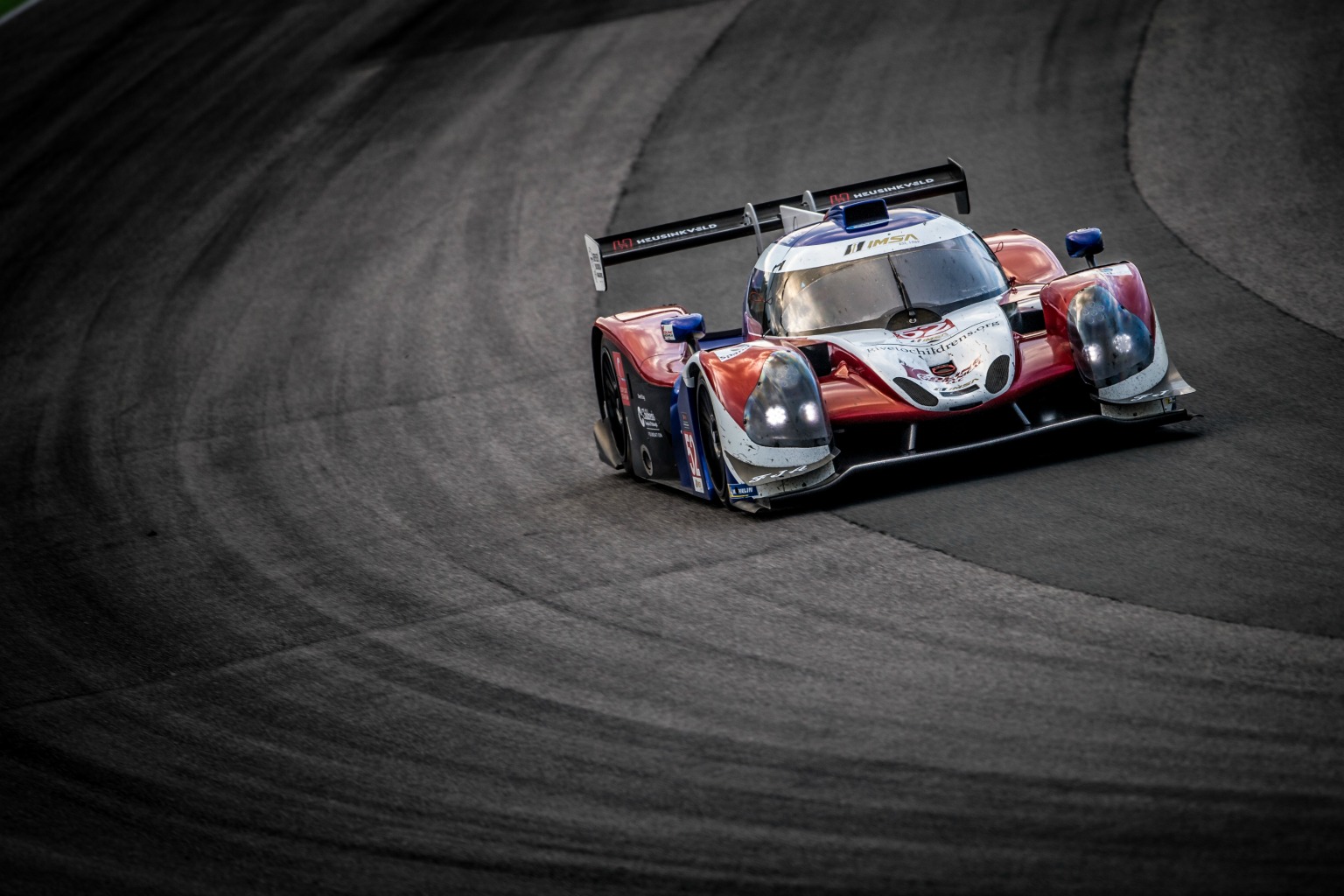 Scott also grapples with the misperceptions of racing as a sport in the U.S.—either limited to a Talladega Nights perspective or the fleeting impression of cars racing in circles while flipping through TV channels. "Racing is associated with NASCAR and oval-shaped tracks," Scott says. "That's only half the truth." According to Scott, the reality is much more complex, with drivers needing to be completely in tune with their cars as well as every twist and turn they encounter.
To that end, Scott is now the youngest Porsche instructor at the Porsche Club of America, sharing his expertise to help other drivers learn all the intricacies of these high- performance vehicles. If that doesn't keep him busy enough, Scott is also a sophomore at CU Boulder studying mechanical engineering, a degree that maps to his vision of always staying involved with racing. "I want to be an engineer on a race team—the one making decisions for and changes to the car," he says. "It's also helpful as a driver to understand the mechanics of your car so you can drive faster and more effectively."
Although driving appears to be a solitary endeavor, Scott emphasizes the importance of what goes on behind the scenes. "Racing is definitely a team sport; it's like we're all in the same car. Split-second changes like lowering the front of the car to get more grip—that's an example of something a team engineer would do to make the car faster," Scott notes. "It's all about background communication—radio chatter about lap times, management and coaching—I'm honestly just driving the car. You can't win a race without a good team, no matter how talented you are."
Scott tells a story from a recent race in Canada where his team inspired him to make a seemingly impossible pass. "It was a three-hour race and I didn't race the first hour so I was already starting in 12th place. With only three minutes left to go I made a pass to second place," Scott recounts. "I had been trying to pass this guy for about 20 minutes and he wasn't too happy when I did, especially since he's 27 and I'm only 19. But the entire team had a hard weekend and we all needed a strong finish. It was really emotional and dramatic."
With obvious pride in his son, Greg puts Scott's skillful maneuver into perspective. "They call it the pass of the season," he says.
What's it like to raise a natural-born race car driver? Strong nerves, obviously, but Kirsten gives Scott the nod when it comes to instilling confidence. "One of the things about Scott is that he knows what he's doing. He doesn't take unnecessary risks," she says. "He's patient on the track. He doesn't put anyone else in danger. I totally trust his driving and what he's doing."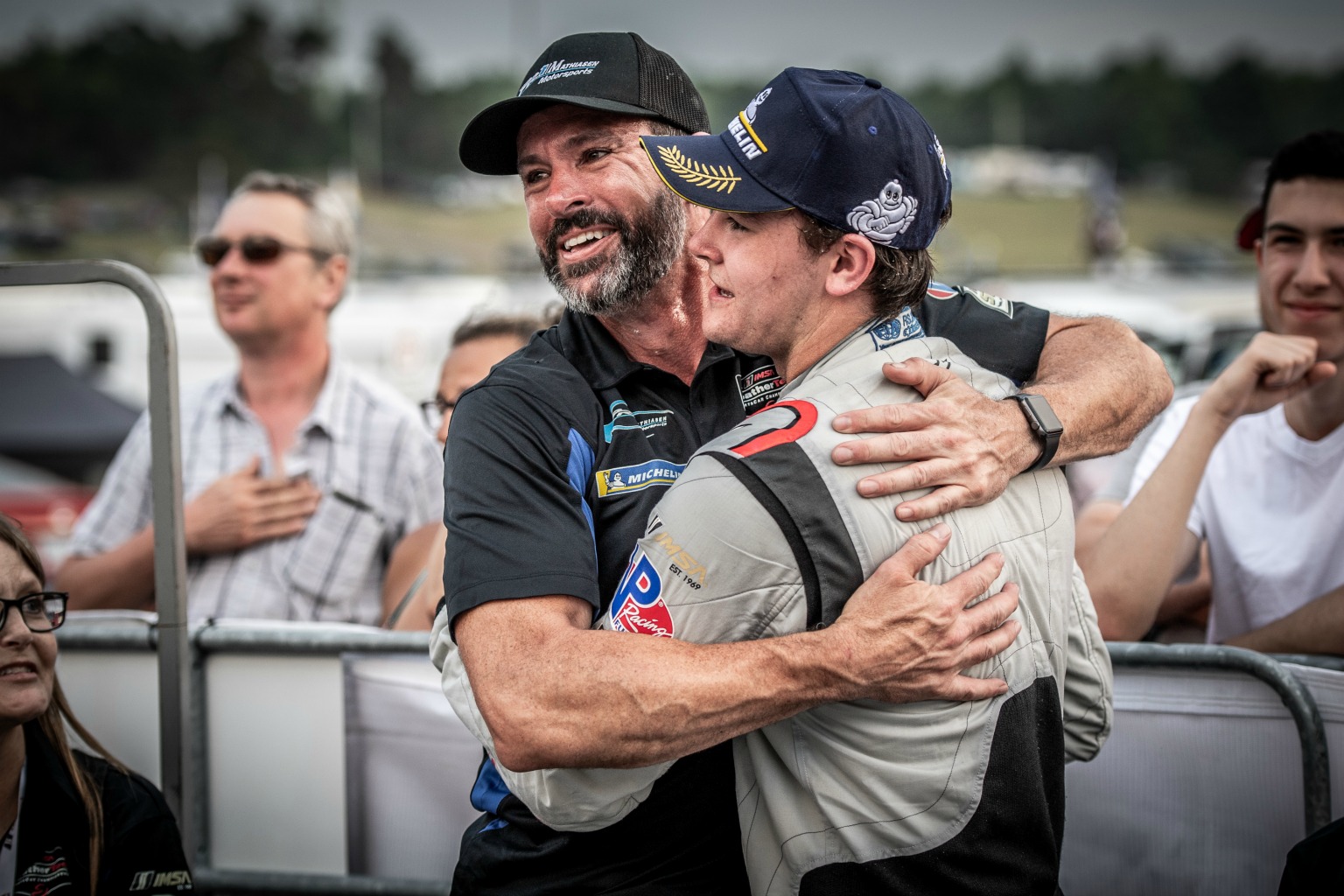 In addition to being Scott's mom and staunch supporter, Kirsten also works at Kepler's Books in Menlo Park. As a family with local roots, the Huffakers have always appreciated the support of Kepler's and the broader Peninsula community. In acknowledgement, Scott made Kepler's one of the ads on his Porsche last year. "I love it here," Scott says. "I love it here—but I don't like the traffic," he amends.
When asked to compare racing on the track with driving on Peninsula streets, Scott replies, "It's two completely different things. It's like being an Olympic swimmer versus going to a pool party." So don't worry, Scott has no intention of burning rubber on El Camino Real or Alameda de Las Pulgas. "Daily driving is more about following the rules. It's not as fun. I actually hate driving—it's boring," he jokes.
Most people weren't born to follow a specific trajectory, but Scott Huffaker appears to be an authentic exception. "The 'line' is a term in racing that symbolizes the route you take on the track. It's an imaginary line, but it is a metaphor for the path your car has to follow," Scott says. With a career in racing charted out clearly, Scott remains true to his own line, forever in sync with the track and the hum of his car.
follow scott
facebook.com/scotthuffakerracing