Amidst all the activity and whirring of exercise machines from early risers working out at Performance Gaines, a fitness facility located in Palo Alto, there's a group in the corner doing something different this weekend morning. They're participating in a three-hour mind and body XPT workshop. Today's program involves common workout equipment, a sauna and 200 pounds of ice (more on this later). An uncommon workout is about to begin.
XPT, short for Extreme Performance Training, teaches the ability to adapt through its Breathe, Move, Recover curriculum. This is a special session, not a daily or weekly class, loaded with techniques and lessons to take home—with the goal of optimizing performance and quality of life, including managing stress.
Founded by legendary big wave surfer Laird Hamilton and his wife, former professional beach volleyball player, Gabby Reece, XPT's strength and conditioning program was inspired by their challenging workouts with friends. XPT ambassadors include actor Orlando Bloom, country music star Kenny Chesney and Saratoga's own Olympic beach volleyball champion Kerri Walsh Jennings.
While Laird and Gabby's XPT retreats in exotic locations such as Malibu and Hawaii and training with celebrities like Will Smith (on his show Bucket List) have garnered attention, certified XPT workshops are now available locally, for athletes and non-athletes alike.
"Performance Gaines aims to help inspired people work towards bettering themselves through movement. XPT's motto feels very authentic to what we value," explains Chris Gaines, the founder and director of programming at Performance Gaines.
While the evolutionary XPT program was created by Hamilton and Reece, it is XPT coach Kyler Ishisaki who has brought it to the Bay. Following high school football and track and collegiate snowboarding, Kyler wanted an active career coaching others. After graduating from Cal State Fullerton with a kinesiology degree, Kyler received his certified strength and conditioning specialist certification. Soon after, he began working with PJ Nestler, who later became XPT's performance director and introduced the training to Kyler.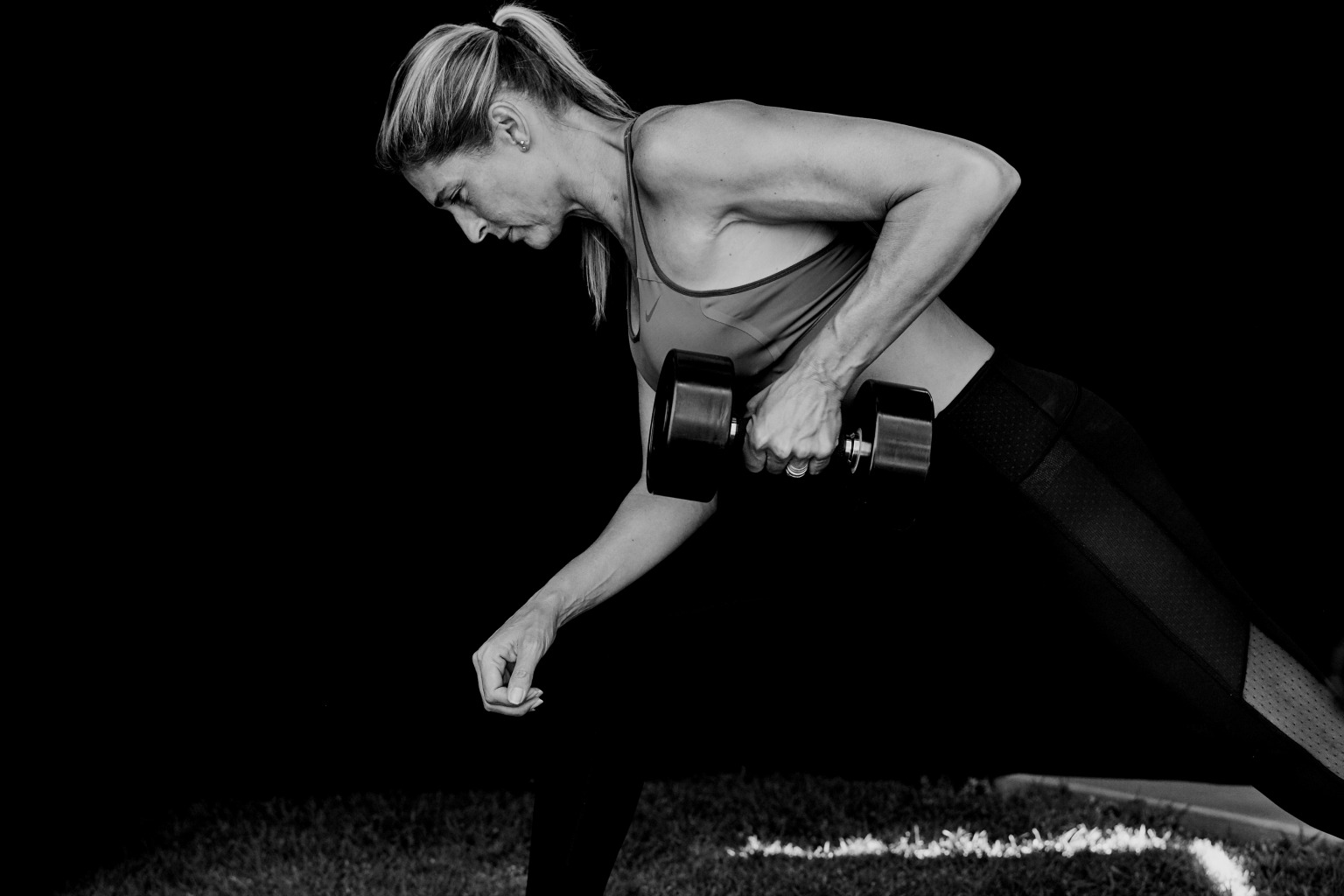 Which brings us to today. The session begins with Kyler gathering students to sit on the floor as he launches into the workshop's three stages.
Stage 1: Breathe.
Kyler talks to the class about the importance of mindful breath, including up-regulating and down-regulating. "I explain the sympathetic, parasympathetic brain and how students can utilize what they learn in a workshop in their everyday lives. The sympathetic nervous system is our fight, flight or freeze response to stress, and the parasympathetic response is our rest and digest state," Kyler says. About thirty minutes of various intentional rounds of breathing follow.
Stage 2: Move.
Now it's time for action. Although this part of the workshop feels most familiar, it's also the most taxing. Workshop participants row in unison, back and forth swiftly for a few minutes, breaking to monitor their heart rate and follow breathing instructions. Next are individual exercises up and down turf painted to simulate a playing field. The push and pull routine deploys brief, but intense functional movement to deliver a full-body workout, increasing the heart rate and the need for proper recovery. After a couple of rounds, the class is tired and winded. Time for the bathing suits.
Stage 3: Recover.
Perhaps what most distinguishes XPT is how they embrace both fire and ice in the recovery portion of their classes. Or in this case sauna, preceded by time in a giant tub of ice (around a frigid 34 degrees). The sight of the ice is the biggest obstacle.
The first 30 seconds in is usually the worst for the uninitiated. The goal is achieving a relaxed state of mind and remaining in the ice bath for three minutes, resulting in an empowering "I can handle this" moment. They go one at a time. Some choose to ease into the ice water, while others plunge right in, dunking themselves head to toe. Kyler guides students through the process, recalling the calming breathing techniques taught before and adding a helpful reminder that the warm environs of the sauna awaits. Students emerge from the ice bath exhilarated, and after shaking out their limbs in the sun, it's off to the sauna for 15 minutes.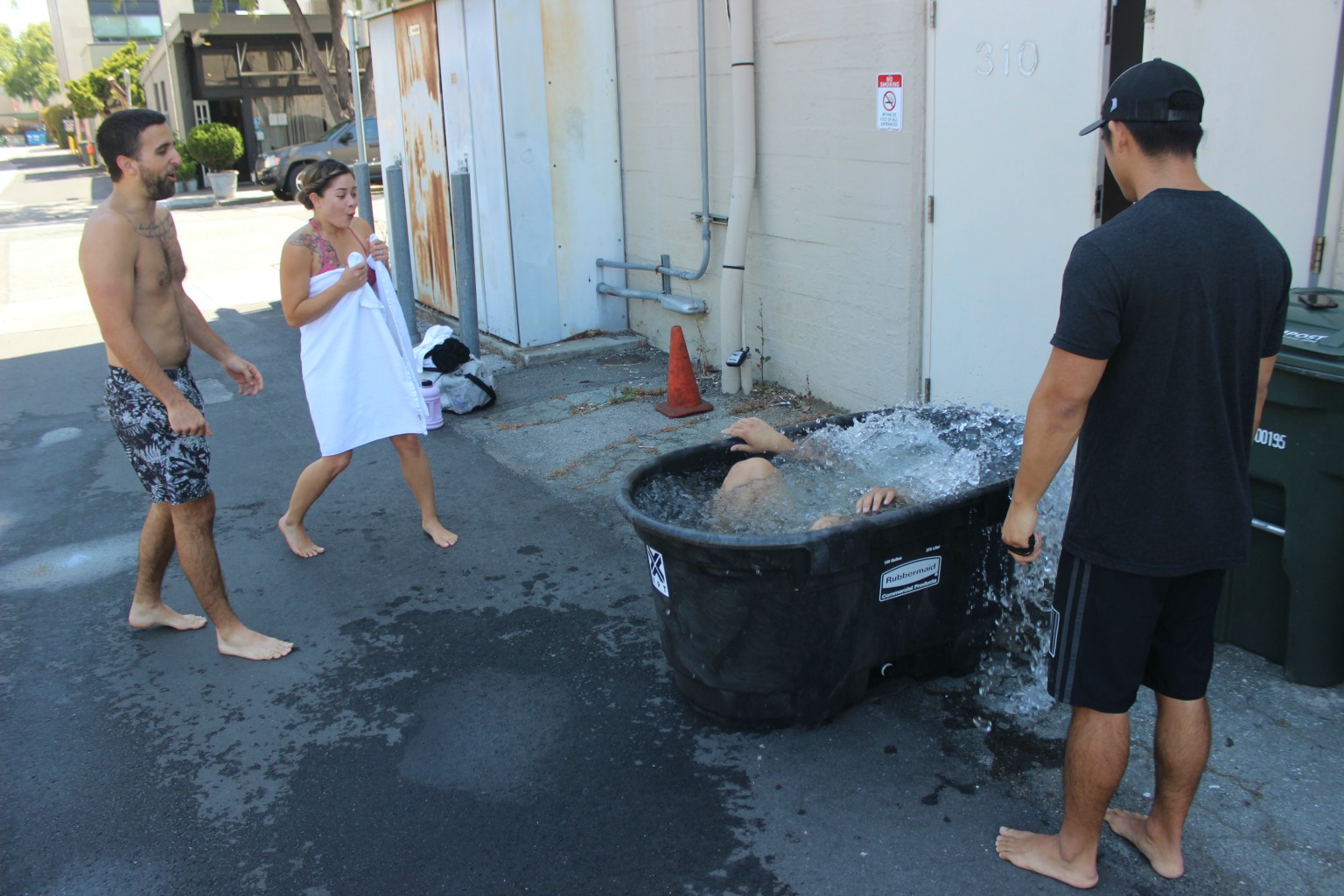 "The biggest take-away from the cold exposure is learning how to respond and deal with stress. Being able to focus and calm the mind during this time will show you first-hand how powerful the mind and breath can be in dealing with stressful situations," says Kyler.
Reflecting a bit later, XPT first-timer Chesca Jensen agrees. "Before the workshop, I was terrified of the ice bath. I couldn't imagine how I was going to do it," she says. "After the ice bath, I saw how much easier it is with the breathing and knowing what to expect for the next time. I definitely felt how it relaxes the body."
Take the Plunge
XPT Workshop August 24
kyler.ishisaki@gmail.com