On a sunny afternoon, Half Moon Bay Brewing Co. caters to a steady stream of customers—locals, tourists, kids and dogs gather on the open-air patio that's been extended into the parking lot, keeping it safe for diners, while maintaining sweeping views of Pillar Point Harbor. Recognized for its award-winning beers, the restaurant and craft brewery is marking a major milestone in 2020—two decades sitting at the beating heart of local life.
"The Mendoncas bought the restaurant in 2000," recounts CEO Craig Carroll as he walks through the bar. "It's always been very community-focused and they've always been dedicated to giving back." 
Lenny and Christine Mendonca, who still live in Montara where they raised their daughters, expanded their original holdings to include a large, recently refurbished event center and the Maverick's Inn. With 130 employees, they are currently the second largest employer on the Coast after the Ritz Carlton. Even during these more restricted times, on a busy weekend day, the brewpub serves around 1,500 customers. 
Watching boats bob in the harbor and listening to the distant calls of seals by the docks, diners tuck into beer-battered artichoke hearts or a Smoked Monster Burger, along with daily specials like fresh ahi poke or a Dungeness crab roll. And, of course, there is a wide assortment of fresh, handcrafted brews, or as HMB Brewing likes to tout, "We have a beer for everyone." An easy-drinking Kolsch and a rich, hoppy IPA are always on tap, punctuated by seasonal offerings like Pumpkin Harvest Ale, made with locally sourced sugar pie pumpkins. Opt for a flight to sample a broader selection, ranging from a robust amber to a rich coffee milk stout.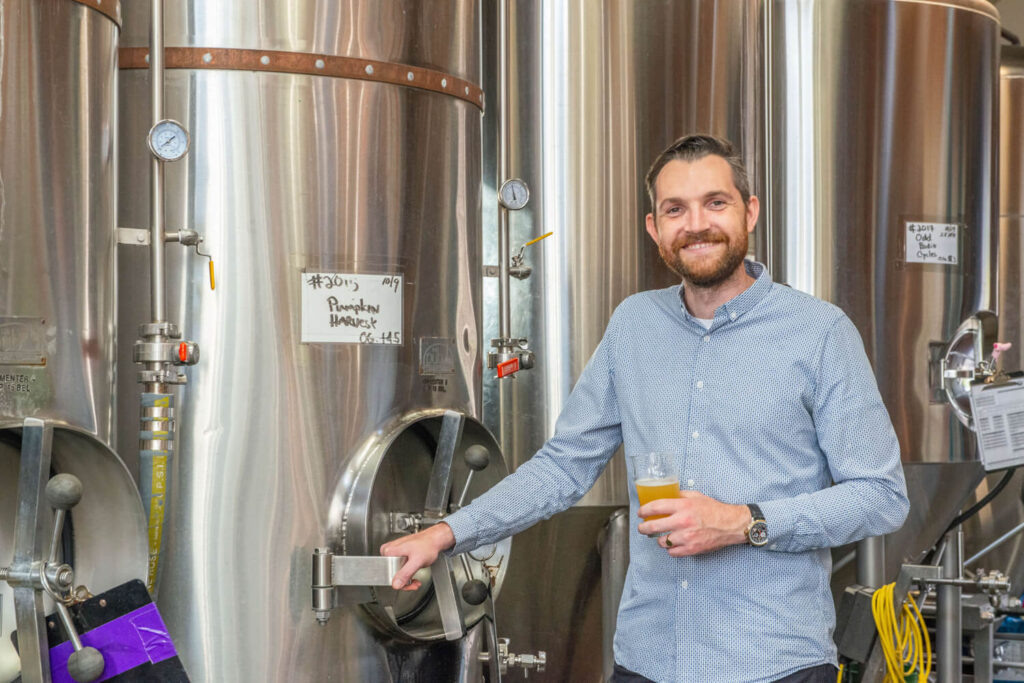 James Costa, HMB's award-winning brewmaster, is known as an innovator. "He stays on top of trends. Before I've heard of it, he's making it," Craig says. "Two years ago, we started making Belgian blonde with organic fruit from Oregon—Belgian yeast and clove add a really unique spiciness to it." While serving as director of operations, Craig was instrumental in expanding the brewery's outreach. "We increased our capacity tenfold; we went from $20,000 to half a million in sales in a couple of years." Passing large metal canisters of boiling hops and cooling pipes that deliver cold beer directly to the tap, Craig explains how they were able to grow so quickly: "We were ahead of the curve in the craft beer explosion in the early 2010s. We were able to reinvent our approach and it coincided with a shift in American taste for craft beer."
To help meet the demand, the brewery supplies Bay Area grocery and liquor stores along with local bars, restaurants and taprooms. A website beer map reveals a wide range of retailers including Whole Foods, Piazza's Fine Foods and establishments like Old Pro, Fish Market and Pizza My Heart. HMB also sells bottles and cans directly to the public and the beer on tap is available in growlers (2 litres) or crowlers (32 ounces). 
Craig is quick to point out that the brewery is about much more than craft beers; it's a cornerstone of the coastal community. "I didn't grow up here," Craig reveals, though his English accent immediately gives that away. "But I do know it's a rite of passage to work here when you're in high school." The fact that every high school senior who works at the brewery receives $1,000 towards their college education may be one incentive. Over the years, Half Moon Bay Brewing Company has donated more than $750,000 through its philanthropic efforts.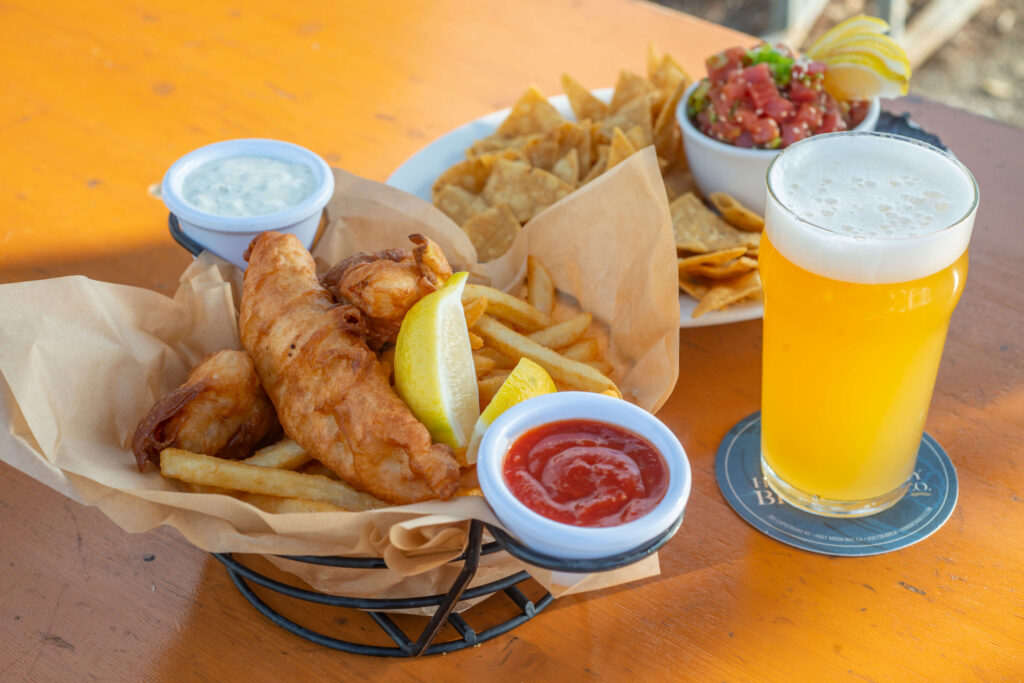 Craig is a living testament to the way hard work at the entry levels can lead to huge success. When his father married an American and moved to Moss Beach, Craig started spending his summers on the coast. He's worked at the brewery for 14 years, holding every role from busboy to server to bartender before becoming CEO in 2018. "I worked my butt off, but Americans are much more generous tippers than the English," he notes with appreciation. "I paid for my whole university education working here." During the school year, he'd fly back to England where he attended Bristol College of Business. When Craig finished college, he returned to the restaurant that had always felt like home. "It was my first real job," he says, "and it's a great place to learn what hard work really is." 
Lenny and Christine Mendonca set out to make HMB Brewery a fixture in the community. Lenny, a former senior partner at McKinsey & Company and a current advisor to Governor Newsom, instituted Brews and Views, a free monthly speaker series that explores everything from environmental issues to economic policy. "It used to be done in the back dining room, but it became so popular we had to move it to our events center," Craig says, pointing out the window to a white building with an expansive green lawn. "Now, continuing on Zoom, we're getting around 100 attendees at every forum."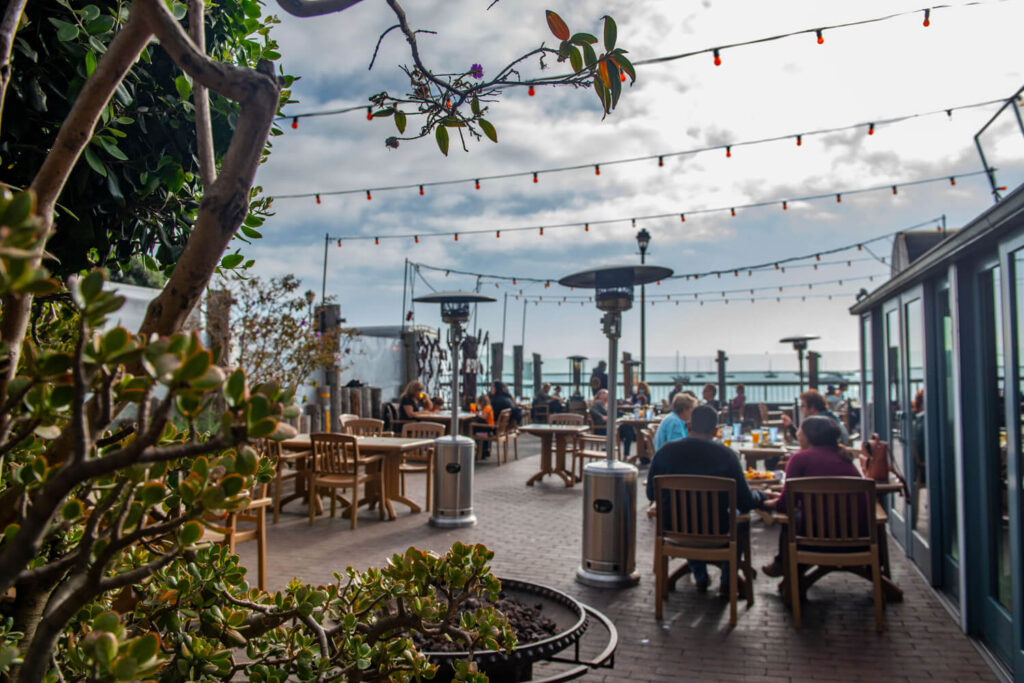 A popular spot for hanging with friends—as well as corporate events and weddings—the Brewing Co. looks forward to recapturing the momentum achieved leading up to 2020. "We were in a really great place," Craig notes. "For the last six years we've done a BrewFest and all the proceeds go to charity. Last year, we had almost 1,000 people and we donated around $20,000." Other reminiscences include Levi Strauss & Co. buying out the whole restaurant with Snoop Dog as the guest entertainment. "I was on top of the world," Craig says, in retrospect.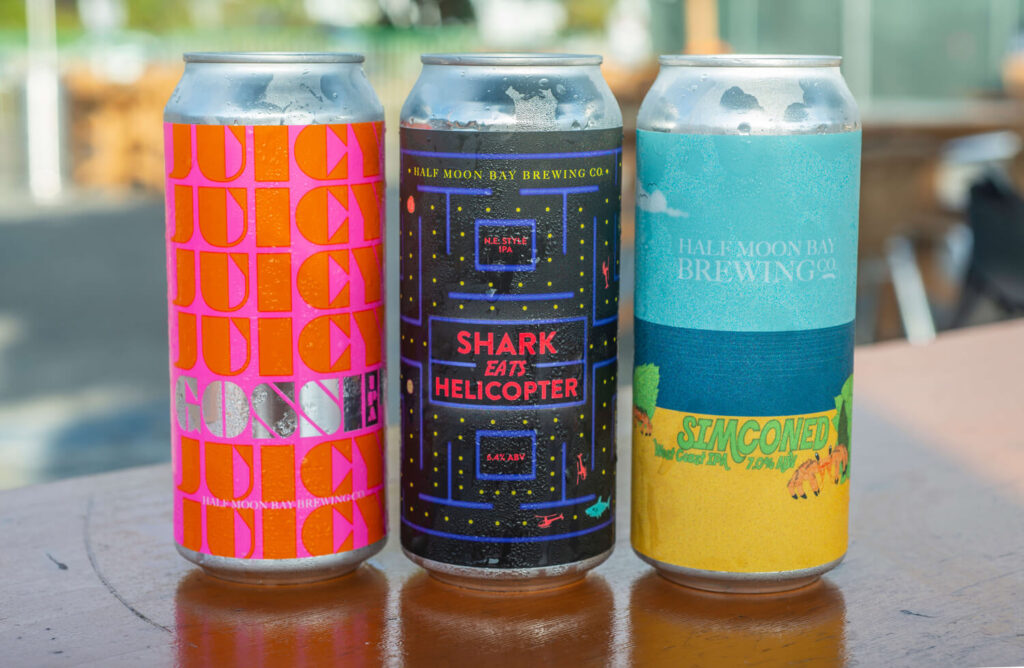 Even with the shift in circumstances, HMB Brewing's staff are anticipating a festive season ahead, prepping ugly Christmas sweaters for their holiday party and gearing up to serve frosty pints by the fire pits on foggy winter days. The deep sense of community that has always defined the brewery is proving to be one of its most enduring legacies. Watching hosts and servers warmly greet the lunchtime rush, Craig finds gratitude in the daily routine. "The staff are my favorite thing about my job," he says. "I really catch myself thinking, 'Wow, these guys are heroes.'"