Words by Kevin Marks
If you've ever traveled down the YouTube wormhole, you know the feeling. Suddenly, it's 2AM and you're watching obscure SNL sketches from the early '80s, temporarily forgetting all about the looming 7AM Zoom call. If you happen to be in need of another unexpected and wholly intoxicating internet maelstrom, behold bringatrailer.com—the premier online auction marketplace for auto enthusiasts, collectors, wrenchers, road warriors and gearheads. Here, you can place a bid for a '79 Volvo 240 wagon for $7K or a rear-engine Ford GT that looks like a spacecraft for $1 million. If unconventional is your style, you can also find go-karts, tractors and race cars—or perhaps a Norton motorcycle that served the British Fire Service in WWII.
Behind it all is Menlo Park car nut Randy Nonnenburg, who co-founded Bring a Trailer (BaT) in 2007 with longtime friend and Stanford classmate Gentry Underwood. The two hit it off in the early 2000s after Gentry enlisted Randy's help to find a 1963 Corvette for his father. Randy had always found solace searching the internet for cars, so it was a natural ask.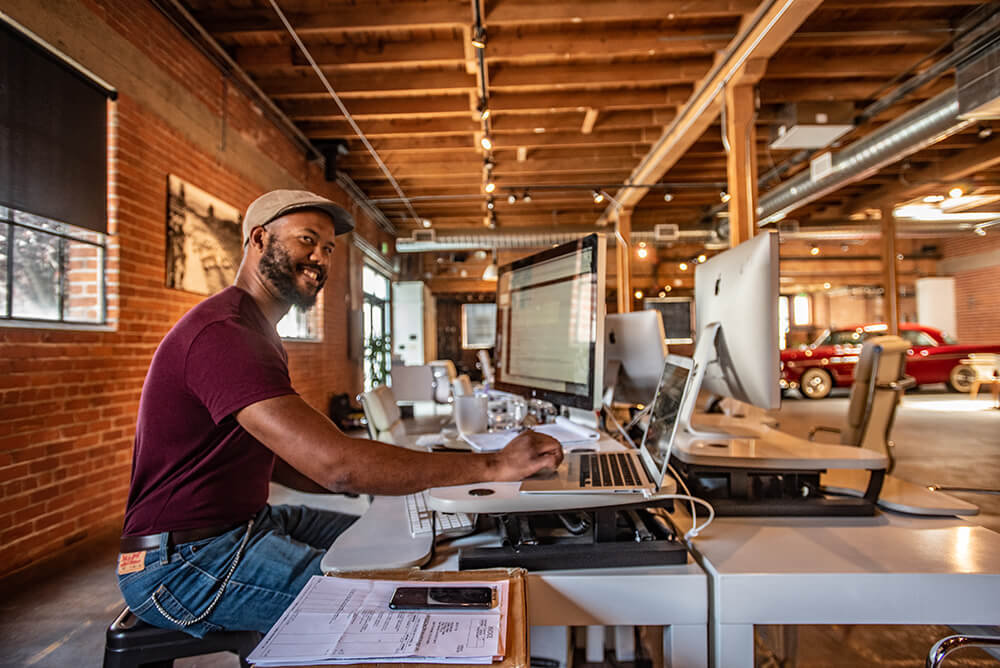 "Some people watch TV or read novels; I like to surf online and look for cars for sale," he explains. "It's always been my decompression, my therapy."
Gentry recognized the uniqueness of Randy's skills, which at the time felt more like a hobbyist's bliss than a professional aptitude. So impressed with Randy's ability to not only find cars but assess the machines and their sellers, Gentry floated the idea that this was a service people would pay for.
Randy thought he was crazy. Although cars were clearly his passion, he envisioned a more conventional path. "I was working for BMW and going to business school," he recounts, "and doing all these things with a career in the auto industry in mind."
It took about a year for Gentry to convince Randy he should write about cars and start a blog. In a nod to the familiar callout in classified listings urging buyers to "Bring a Trailer!" to load up their purchase, Randy began highlighting one car a day. What began as a simple site fueled by auto fever and the desire to help friends find quality cars grew into a pulsating online community of nearly a million people. Touted as a market disruptor, BaT became the go-to place to buy and sell classic, collector and enthusiast vehicles. It became so successful, in fact, that the company caught the attention of Hearst Autos, which acquired the site in 2020.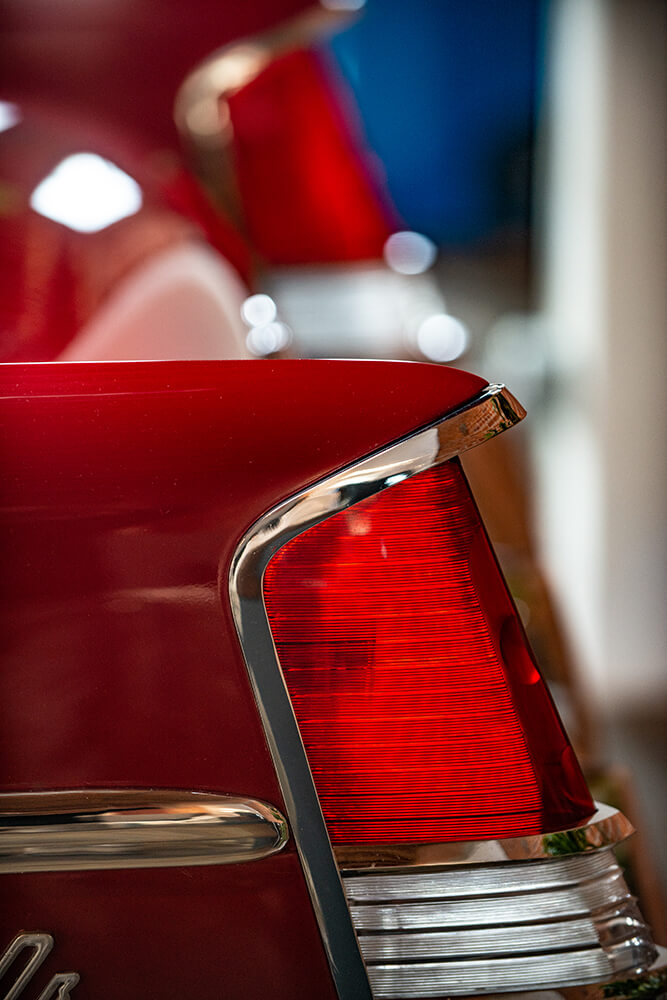 "Hearst helped us fortify our business, and they haven't really messed with the forward-facing website or the product," says Randy of the partnership. He's emphatic that the soul of BaT has remained intact. "It really is a Cinderella story. You hear all the time in Silicon Valley about investors who come in and gut the team and do all these terrible things," he says, "but our story has been so positive."
Perhaps one of the biggest charms of BaT is that it remains a uniquely beguiling presence on the internet. Even if you're not an auto enthusiast, and don't know the difference between a Targa and a Carrera, or the purpose of a limited-slip rear differential, there's something soothing and inspiring about seeing these beautiful pieces of machinery so lovingly cared for, photographed, preserved and written about. As we wade through the sameness of Tesla after Tesla in the Bay Area, BaT serves as a reminder that the automobile can be cultural and visceral, not just functional.
Though the Bay Area is more known for software than soft tops, Randy credits his home turf with providing a unique lens through which to view cars and car culture. "My love for cars was really intertwined with my love for the area I grew up in," he says, noting that the region's much-touted Mediterranean climate makes it the perfect place to own cars. There's zero danger of rusting out from moisture and snow, or being baked to a crisp by punishing heat.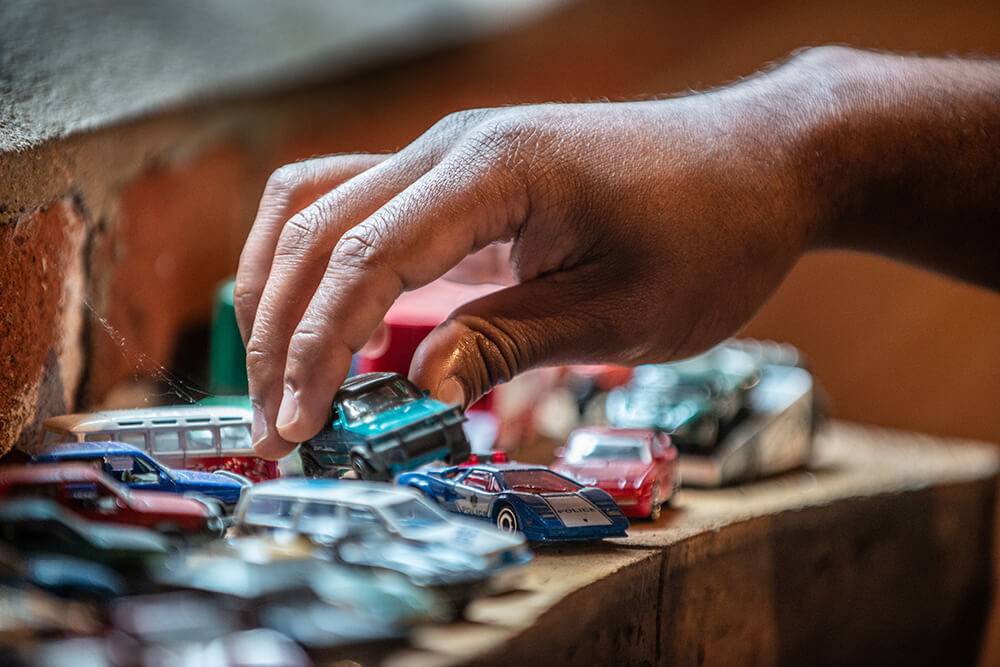 After spending his early years in Saratoga, Randy moved up the Peninsula, where "garages and side streets were just filled with interesting cars, all the time," he observes. "Where I live and where I grew up matters to the story, and that's really cool." And although Randy has watched some local roads turn into a maze of FasTrak billboards and creeping infrastructure traffic, he points out that it's still an epic place to drive.
"Northern California is known for great roads. People come from far and wide to drive sports cars in Northern California because of the hills and windy roads, the coast and Highway 1," he says. "If you live on a grid in Phoenix, it's just a very different use case for cars. I kind of lucked out and won the lottery with where I was born."
When you're heading westbound on 92 in the weekend standstill, that is certainly something to keep in mind. Take a moment to drink in the hills, the sky and the smell of the sea in the distance, and remember… we get to drive in automobile heaven.
Car Geek-Out