The Peninsula's coastline is chock-full of activities to choose from, endlessly offering its natural beauty as a reward for making the drive over the hill. This is a journey I know by heart—after all, I've been doing it since the first day I had my driver's license. In fact, the day that my best friend and I made our first of many treks to Pescadero, I felt my sense of personal autonomy soar.
We've dubbed this trip "The Pescadero Circuit." This is the ultimate itinerary for a day at the coast—the guide to make you feel 16 again, kick-back free and full of independence, for even just a couple of hours.
There are two main routes you can take to get to the town of Pescadero—Highway 92 or Highway 84—both of which take you to Highway 1 to access Pescadero Creek Road. Depending on where you live on the Peninsula, one route might make more practical sense than the other, but for the most part, they share a similar ETA.
Option 1: California State Route 92
Highway 92 extends from the East Bay to the Pacific Coast and its surrounding scenery changes quite a bit along the way. Head west on 92 from the Peninsula and follow it across I-280, and you'll quickly be enveloped by groves of redwood trees.
After a series of gentle, winding curves, you'll come across the first batch of recommended stops in the 7.5-mile stretch leading to CA-1. Lemos Farm—a ranch-themed park with a petting zoo and several small-kid rides—was always a favorite of mine growing up. Across the street from Lemos are several flower nurseries, including Pastorino's, that are beautiful to walk through. All throughout the area you'll find pumpkin patches preparing for Halloween.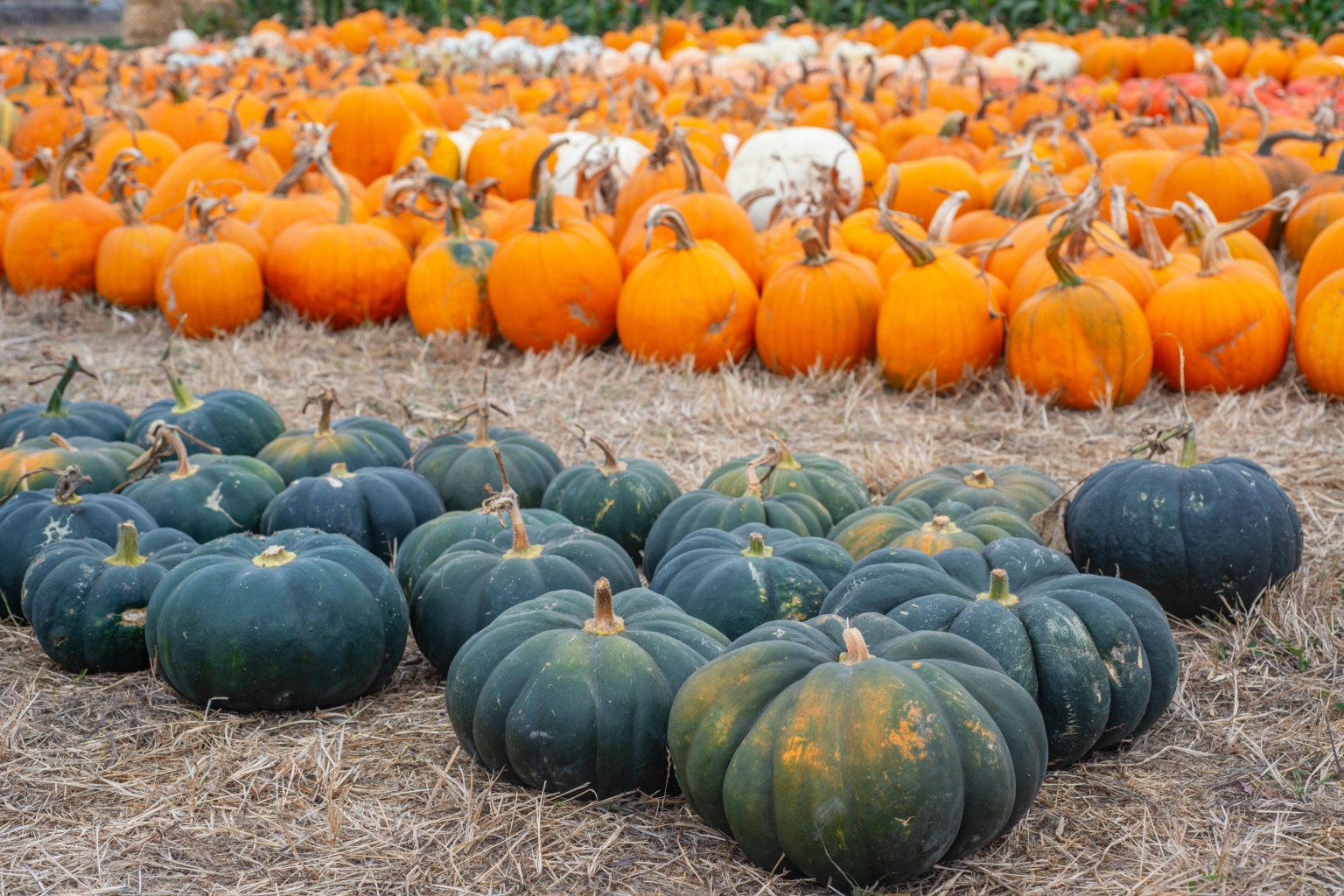 Farther down the highway, you'll discover downtown Half Moon Bay on the left, which is a perfect spot to stop for a meal. If you're happy to sit down and indulge for a bit, try one of these: The Farm (burgers and milkshakes), Pasta Moon (homemade pasta dishes) or Sushi Main Street (fresh rolls and cocktails). Otherwise, run into the deli/smoothie bar at New Leaf Grocery, or as I call it, Whole Foods' little sister.
Back on the road, turn left at CA-1 to head south toward Pescadero, which is where the expansive ocean views begin. This portion of the drive is a mind-clearing 28 miles on the water until you head east into Pescadero—I can't help but recommend you turn on some indie folk (Bon Iver!) or the Big Little Lies audiobook for this.
Option 2: California State Route 84
State Route 84 is a stretch of highway starting in Livermore and reaching to the coast, which includes a familiar section known as Woodside Road. Taking 84 to Highway 1 is fraught with hairpin turns, but the charming, lushly-green and vast forest you get to cruise through is worth the tight grip on the wheel.
Unless you drop into Roberts Market or Alice's Restaurant as you pass by in Woodside, you won't find any provisions on this road until you get to downtown Pescadero—but this is not a downside. That's where you'll find my top picks for eats. Just pack a snack and your Hydro Flask and be on your way.
While the main perk of this route is the stunning landscape, there is one notable pit stop to consider making before you get to the shoreline. The San Gregorio General Store, which sits on a side-street corner of 84, has been serving up drinks and live music since it was established in 1889. Here, you can find some Half Moon Bay keepsakes and funky costumes to purchase while listening to a local soft rock band do their thing. This is a cool, eclectic place to walk around, even if for only a few minutes. For the live music schedule, check out sangregoriostore.com
Once you hit Highway 1, you'll have about 4.5 miles going south to watch the waves until you make that left turn into Pescadero.
Now that you've made it to Pescadero, what do you do?
If you don't stop at Pescadero State Beach, you'll be doing yourself a disservice. This is a quintessential 'Northern California' beach. Simple, usually empty and even a little chilly. Not the beach you go to for a BBQ but rather for a quick and quiet walk.
Travel about two miles east on Pescadero Creek Road, and you'll come across a rudimentary-looking stoplight and a choice to turn left into (in my opinion) the most precious downtown on the Peninsula. Your chosen route has either left you hungry or not-so-much, but before you say you're too full for another serving, give these downtown Pescadero eateries a thought. Although Stage Road only makes up approximately 1.5 blocks, you'll find Duarte's Tavern (breakfast through dinner comfort food), Arcangeli Grocery Co. (artichoke bread from the heavens) and Downtown Local (good coffee and better vinyl).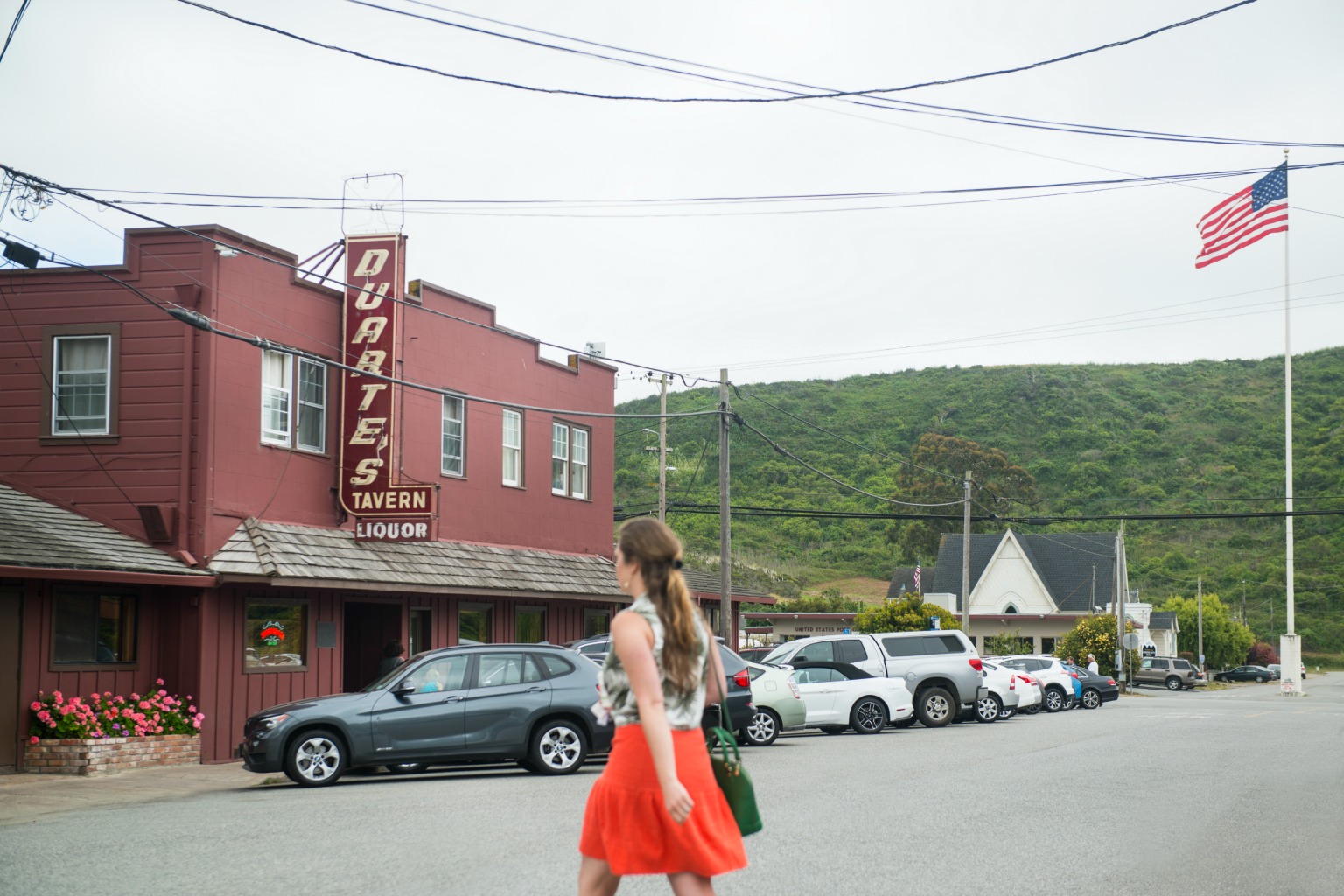 My next two recommendations I'll classify as 'If You're Into That.' At the very end of the downtown strip on the right is the tiny, almost hidden Mount Hope Cemetery. This little grass hill has some of the oldest gravestones I've seen in California—a fascinating place to wander through. Secondly, a small Mexican restaurant called Taqueria De Amigos sits inside the gas station market on the opposite end of Stage Road. I know what you're thinking, but trust me on this one.
If your stomach is just too full to take another bite, consider walking through downtown anyway. There are a handful of notable shops including my personal favorite, Slow Coast—a vintage hand-picked clothing store, known locally for the softest flannels.
Lastly, we have the final and arguably most vital stop of the day. After you've fueled up, head east on Pescadero Creek Road again until you see signs for Butano State Park. Hiking in Butano has a way of drawing the problems right out of you. I've never left the park with unresolved internal conflict. The park is known for being secluded and peaceful—a welcome respite from hectic, high-pressure lives. Consider reserving one of the 39 (both drive-in and walk-in) Ben Ries Campground sites for families that provide lockers, tables, fire rings and working restrooms nearby. Visit parks.ca.gov to book a spot in advance. In addition to being dog-friendly, Butano offers over ten trailheads (and miles of trails through a redwood-filled canyon), creating the perfect destination for turning a hit-the-road stress-reducing daytrip into a rejuvenating weekend getaway.