Words by Kate Hammond
For Molly Welton, life is all about connecting with people. Whether she's catching up with the regulars at her coffee caravan at Ocean Beach or meeting guests at her new Menlo Park brick-and-mortar at the Park James Hotel, Molly brews up hospitality with each cup of coffee she makes.
Molly launched California Kahve in January 2021 after a four-year passion project of rebuilding a vintage caravan. She credits her husband with planting the idea after they visited five different cafés in an effort to satisfy Molly's high bar for coffee. "I finally got a great latte and I was so happy," recounts Molly. "And my husband said, 'Why don't you open up your own little mobile coffee setup like we saw in New Zealand?' And I was like, 'Oh, my God, maybe I can actually pull that off!'"
A new baby and a pandemic later, Molly opened California Kahve, a business that blends her love of coffee and people. Born and raised in California, Molly knew she wanted to use her home state's name in her new venture. "I just love the word California. I think it's beautiful," she notes. "And then I was looking at the etymology of the word coffee, and 'kahve' is one of the earliest." Putting the two words together, Molly says, sounded "musical."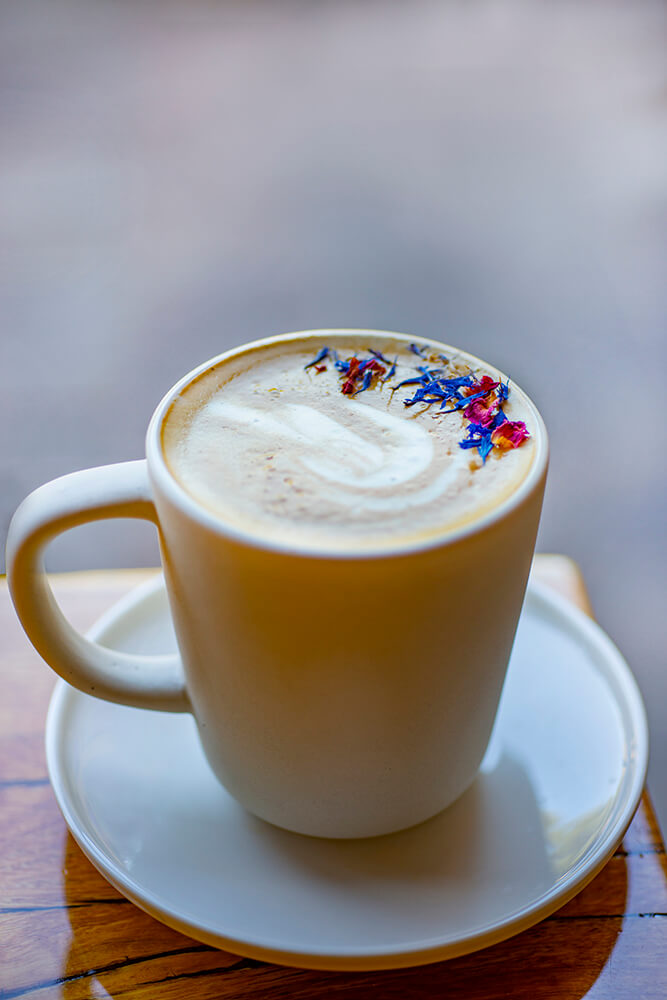 While actively running her popular caravan business (and attracting a cult-like following), Molly had an unexpected opportunity come her way in April 2022. The creative director of the Park James Hotel reached out, asking if she was interested in converting the property's dining room into an on-site coffee shop during daylight hours. As a Burlingame native, Molly attended Burlingame High School and most of her family lives on the Peninsula, so expanding to this location felt like an obvious next step. The space's inviting decor and expansive courtyard helped seal the deal. "I feel connected to this area already," she points out. "This kind of feels like an extended part of my neighborhood."
Although she had never worked at a cafe, Molly spent over 20 years in hospitality at luxury hotels that included the Four Seasons and Ritz Carlton. She fell in love with the buzz of hotel life—and her training taught her an essential ingredient for running her own business: connecting with the guests. "I think that's why I've been successful in my mobile setup, because I say, 'Hi, how are you?' to every person who comes to the truck," she shares. "Now they are all my regulars."
Prior to opening California Kahve, Molly spent most of her time outdoors, hiking three to four times a week in places like Mount Tam and Muir Woods. She selected a redwood tree for her logo to express her love of nature.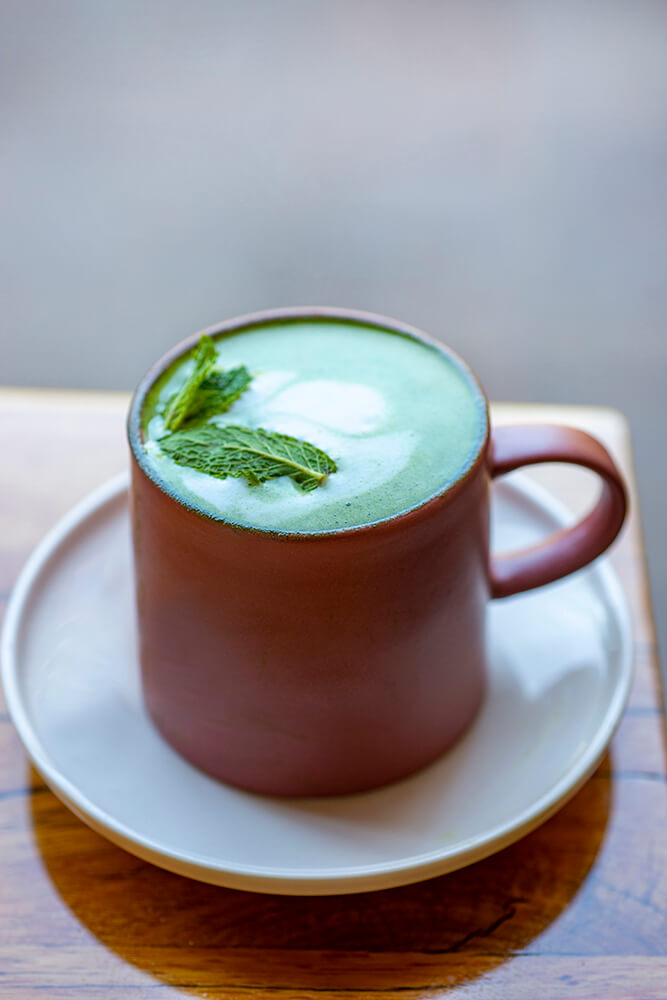 Seeking a coffee company aligned with her values, Molly discovered Minnesota's Tiny Footprint Coffee. She felt an instant infinity for the taste and Tiny Footprint's carbon-negative mission.
"I always do a dark roast … I could never get behind a light roast," Molly states, as she tamps down grounds beside a La Marzocco espresso machine. "People say that you cannot ever get a dark roast because you're burning the beans, but my dark roast is more like a medium to dark." Molly's personal favorite is an oat milk cappuccino, both creamy and strong.
Aside from the classic coffee drinks, Molly serves up her own custom creations. The foam in her Wildflower Honey Latte comes dusted with petals, and her Marionberry Latte perfectly balances the sweetness and the tartness of the fruit. Matcha lovers will appreciate the Lavender Mint Matcha, made with homemade lavender mint syrup. "I started looking at how I can make really interesting, different kinds of drinks that no one was making because people love anything that's new and shiny," she observes with a laugh.
Molly holds a fondness for her first specialty drink, the Dark Chocolate Orange Mocha, which combines espresso, milk, fresh orange juice, cinnamon and nutmeg with a generous drizzle of TCHO chocolate and a decorative sprinkling of orange rind. She makes her own syrups, and no matter how creative she gets, she remains dedicated to organic ingredients.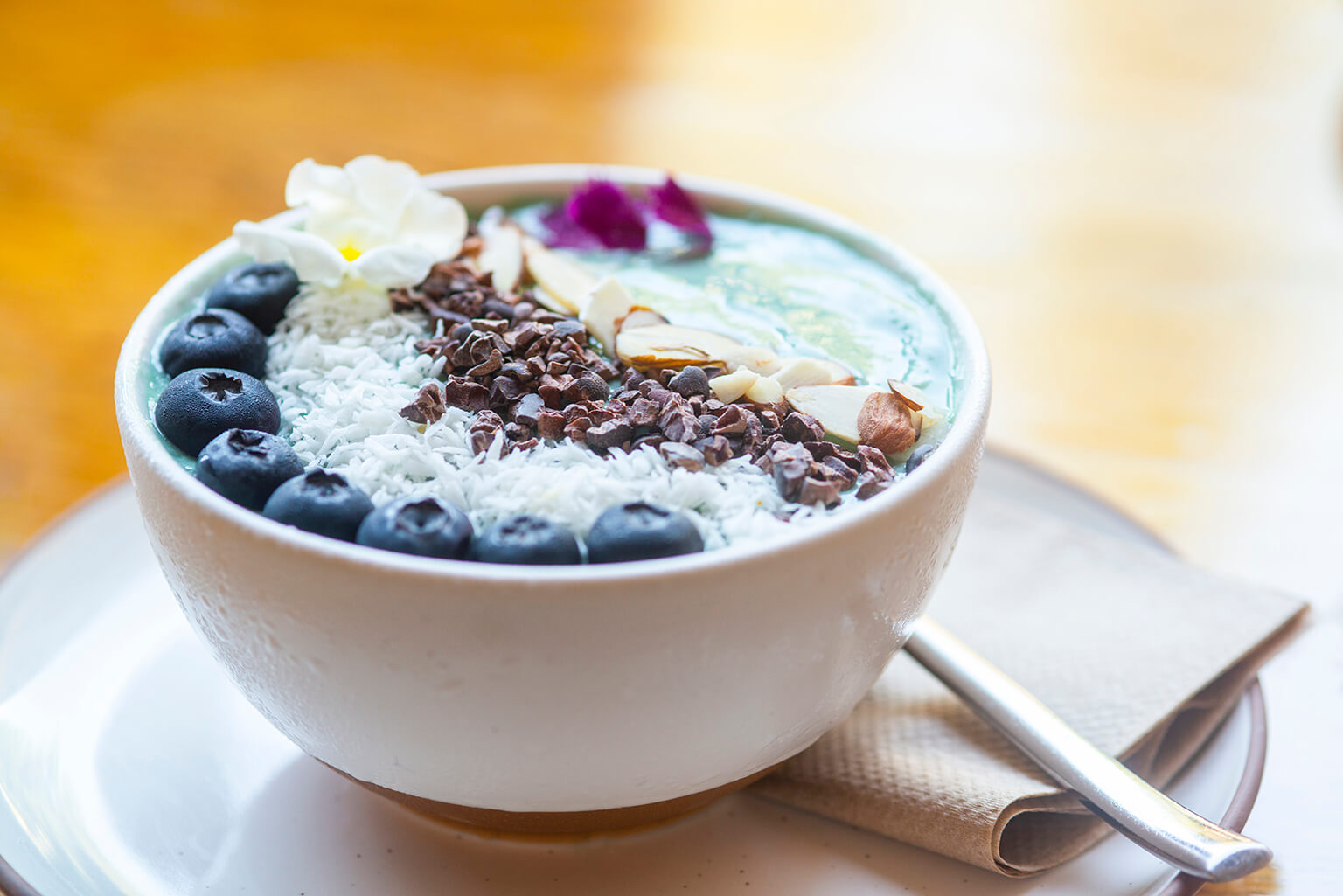 Along with the specialty drink selection, California Kahve offers nature-inspired smoothie bowls. The Pacific Blue, tinged with spirulina, features a wave made of blueberries, almonds and coconut shavings. While The Redwood—an emerald green smoothie base of avocado, mango and spinach, then covered in layers of hemp seeds, cashews, kiwi, banana and fresh mint—resembles the forest floor. Molly's baked goods are sourced from Amour Wholesale, a French baker in San Carlos, with vegan and gluten-free treats supplied by Miya Bakes.
Mapping to her original quest to find a great latte, Molly now strives to create the perfect blend of taste and beauty. "If the taste is there, it's going to be there," she explains. "But if you can really go overboard on the aesthetic, then they say things like, 'Where's this from?' or 'How did you come up with this?' or 'I've never seen this before!' And then it becomes a moment that they've never experienced."
And if there's one thing travelers and coffee connoisseurs have in common, it's that insatiable pursuit of the next experience. "You can see how they just light up because it's so extra," Molly says of the hotel guests and locals who visit her cafe. "It's an extra touch that makes your day a bit more special."