There's a short slogan that appears on the Carrington Hill Designs website that guides the namesake designer as she assesses a home design:
Trust the process.
Any Philadelphia 76ers basketball fan knows the motto, used to emphasize the details you can control as opposed to focusing on the outcome, but for Carrington Shenk Kujawa, a San Carlos-based interior and landscape designer, the message resonates closer to home—which for Carrington growing up, was only a few miles down the road in Menlo Park.
"My dad was a basketball coach," she says, reaffirming her love of the Golden State Warriors. "'Trust the process'—it's what my dad would say. He's very coach-like and taught me to run in the mornings before school. When you put the time into something, it'll create something beautiful."
Philadelphia may have a playoff-contending team to show for their process but Carrington has a portfolio of projects spanning Atherton, Menlo Park, Los Altos and Woodside that exude elegance. She'll spend months and years working closely with clients to envision stylish homes that are easy on the eyes while also remaining equally livable.
Although she primarily began as an interior decorator, Carrington expanded her business, Carrington Hill Designs, over the last 20 years to encompass both interior and landscape services. Her holistic home design firm can revamp a house down to the detail of the nail heads dotting a sumptuous staircase and out to the violet-colored chaise lounge chairs that complement a Woodside manor's lavender hedges.
These projects may begin simply with watercolor sketches of her ideas (callbacks to her days in fashion) before Carrington elects to use a roster of mom and pop upholsterers and Italian stone makers to execute her vision. These smaller businesses are often located just a short stroll from her office near Industrial Road in San Carlos, an area that's made a significant contribution to Peninsula design.
"This part of San Carlos is known as the area that built Menlo Park and Atherton. I'll walk down the street and find the greatest painters and artists—right here in little San Carlos. They're hidden gems that were passed down from their parents," she says, mentioning how these smaller businesses have united in an effort to stave off the downside of development.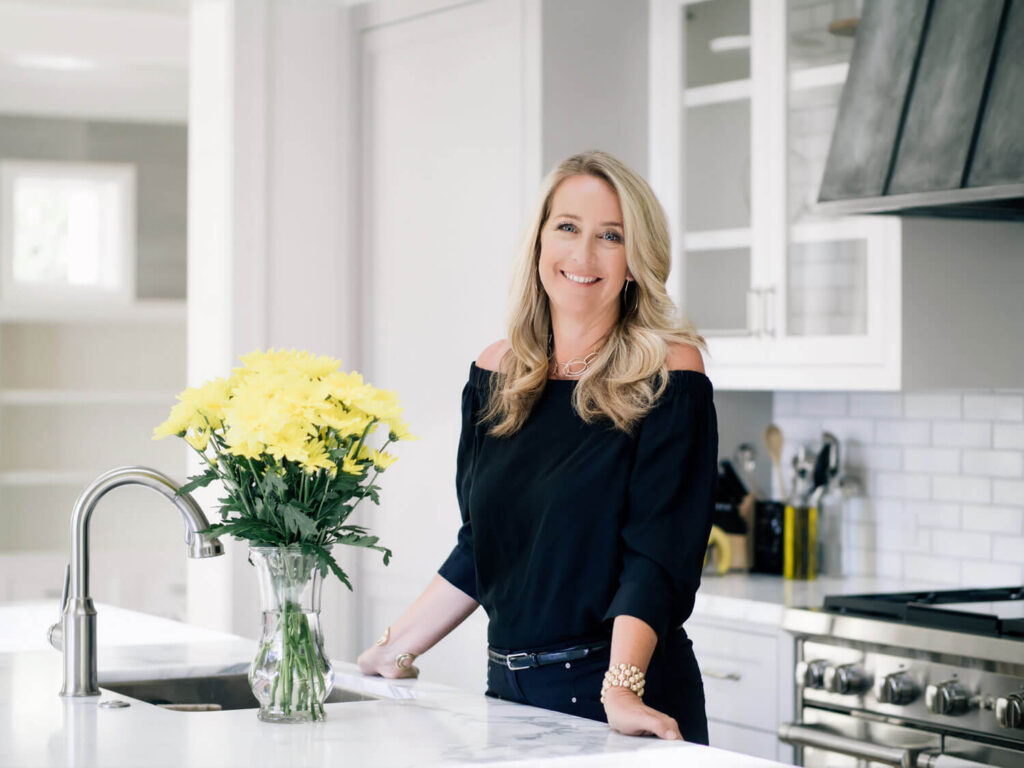 "I know when Da Vinci Marble moved in they really solidified it and Devil's Canyon is trying to preserve our trade neighborhood. We all want to support these trades that have been fleeing due to cost," Carrington adds. "We want to create an environment where anything can be created in this neighborhood."
Part of Carrington's process is educating her clients. If it's a couple, she asks that both partners be present when discussing the core pieces of furniture since they'll both be living in the space. She'll take them on a tour of showrooms to have them sit and feel the furniture, an experience impossible to replicate online, and will advocate with a purpose when it's appropriate to go with the larger price tag.
This means that she promotes upholstery, even personally endorsing her business neighbors, Old World Interiors and G. Suppes Upholstery. "I don't like inexpensive things that constantly get replaced," she says. "Let your accessories be what you change out."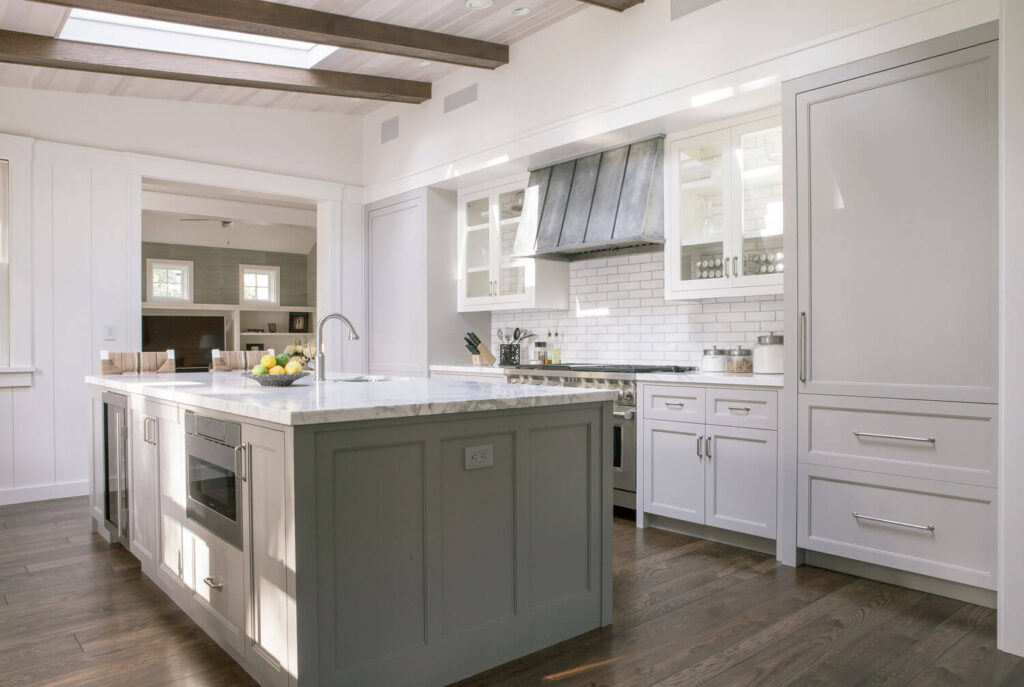 Hopping from one showroom to another is an afternoon activity that's influenced Carrington since before she was a teenager. It's how she learned to appreciate well-designed furnishings and the value of durable pieces that withstand time. She credits her grandmother, Pauline, for imparting a sense of quality, taste and style.
"As a 12-year-old girl, my grandmother would take me to New York City and show me her old world. It was an education. My grandmother would show me why she would buy antiques and to always go with my instincts while shopping. She'd always say, 'Carrington, you don't want to buy a sofa you can pick up with one hand.'"
Back home at her family's house in Menlo Park, Carrington initially found herself drawn to fashion. She looked to her parents as role models for creativity and ambition. Her mother, Mary, stitched together the ballgown Carrington designed for her senior prom at Menlo-Atherton High School; Bob, her father, worked as an engineer and would build pieces of furniture in the family's garage.
Carrington studied English and business at UC Berkeley and worked at Nordstrom during the holidays and summers, eventually becoming a buyer after her college graduation. Leaving fashion for a few years to work in investment banking, she realized her biggest drive in life is to be constantly creating new ideas.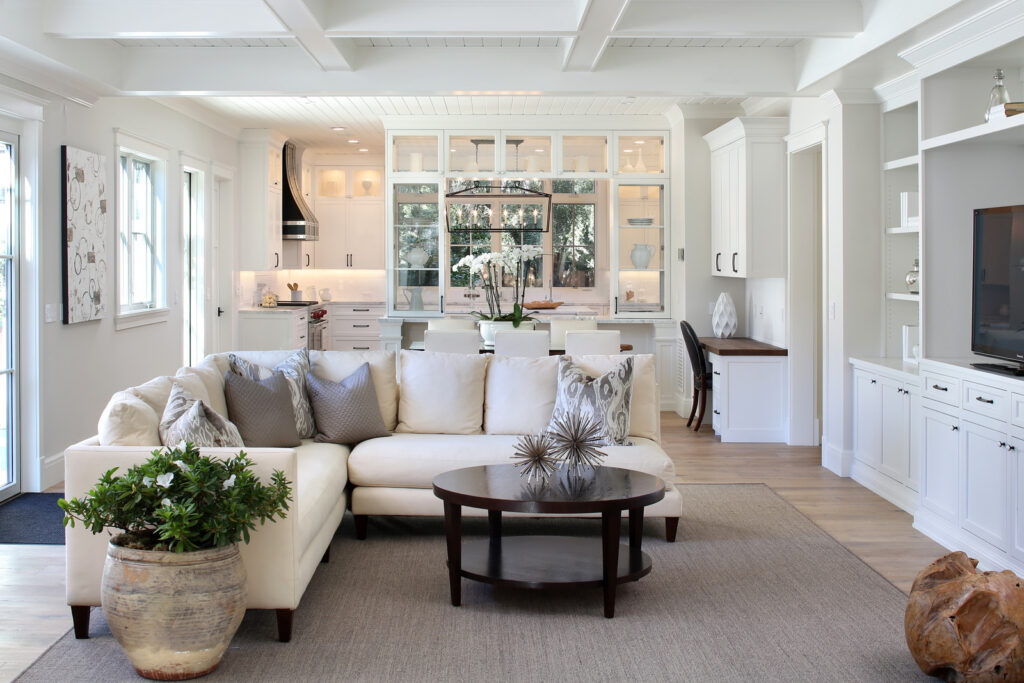 After getting married, she remodeled her first house in San Carlos. She expanded it from a two-bedroom, one-bath into a three-bedroom with two bathrooms. She worked within the existing space, demonstrating how dark colors didn't make the home appear smaller, a technique she learned through her years buying for the men's department at Nordstrom.
"I designed that house like how I would dress a man, it was very suit-like," she remembers. "I used dark colors on the outside with sophisticated things on the inside, with a little twist. It was like leather shoes and a textured sweater mixed with a beautiful pair of trousers. It had a very different kind of look from what was out there."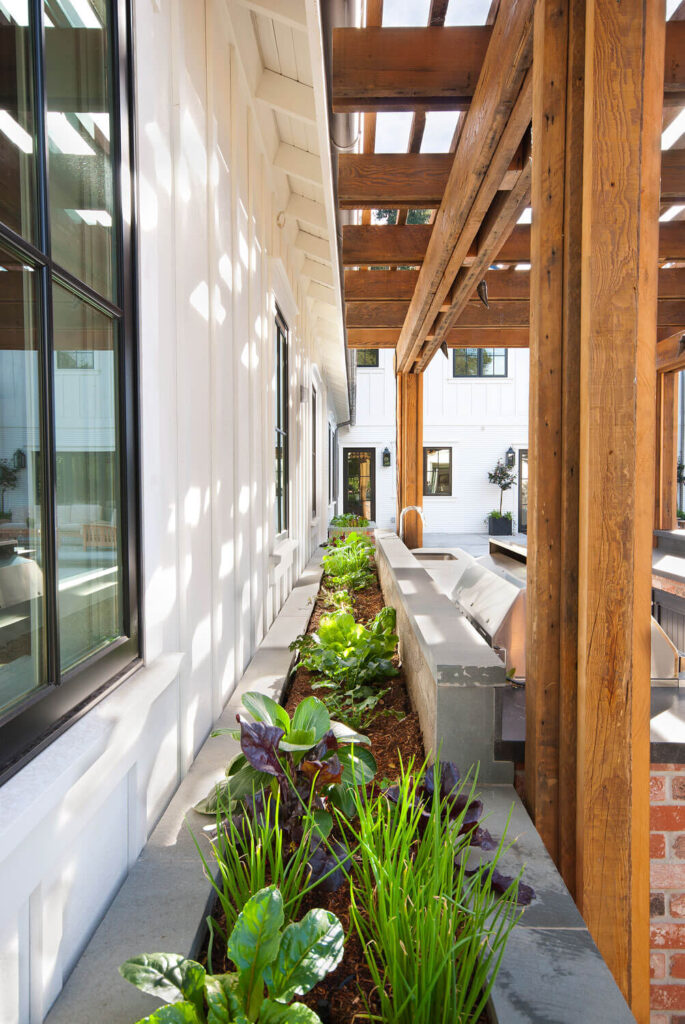 The house quickly sold and soon she was onto her next project in Old Palo Alto. She launched Carrington Hill Designs in the year 2000 as a young mom with a process.
"I always tell my kids," she says, referring to her three boys, "that if you can learn a formula, you can plug it into any career."
Carrington believes that if you're honest and work hard, people will give you a chance. "I started with paint consultations to get in the door but once I was in, I'd see their things and tell them what could happen. I learned to master what I knew so I could walk my talk."