words by Silas Valentino
Walk past the kitchen of Pausa Bar & Cookery, go inside the walk-in freezer, get behind a few beer kegs that stand in as guards and you're led to the door of a concealed room where Chef de Cuisine and Butcher Dan Mussulman uses measurements of years to prepare his finest meat cuts.
His dry cure room is a slim closet that's so secluded that some longtime employees might not be aware of its existence. It can just barely hold the knee-high dehumidifier and a couple of green racks used to hang salumi (Italian cold cuts), but the privacy and constant 55-degrees Fahrenheit make this the ideal environment for curing meats. Especially those with a recipe that demands a considerable amount of time.
The glistening example in this kitchen is the mangalitsa prosciutto, pork with an extremely high fat content that, when allowed to cure for years, will produce complex flavors that justify the patience needed for this time-hog.
Suspended on the front-facing wall like a trophy is the leg of a mangalitsa pork destined to be sliced into some of the sweetest, most savory prosciutto available on the Peninsula. It's the current star on Dan's charcuterie menu, an item he began preparing around the same time that the San Mateo trattoria opened in December 2016. Two years later and it's finally ready to eat.
"I had a game plan and I wanted to get going," he says. "The initial curing took 40 days to let the salt penetrate the meat. After that, it hung under refrigeration for two weeks. Then it went into the dry room at 55 degrees and the two-year process began. I told everyone that during Christmas 2018 it would be ready."
The customers were ready, too. And the response has been worth the timely commitment. Some Italian diners have told Dan it's the best prosciutto they've ever had, praising its rich, creamy taste and deep red coloring. Its success further enhances the reputation of the charcuterie menu Dan has developed over the last two years for Pausa and it serves as yet another conquest for this chef as he continues to master the elements of the kitchen.
Charcuterie was always meant to be a big part of Pausa when co-owners Andrea Giuliani and Steven Ugur envisioned the restaurant. It even seems to extend to the red iron drapery art that's hung off the side wall of the restaurant, calling to mind meat that is suspended in a butcher's shop.
The charcuterie menu includes up to 14 options with various styles of prosciutto and salumi plus a black-peppered mortadella and a coriander-infused lonza. Both Prosciutto di Parma and Prosciutto di San Daniele are sourced directly from Italy.
When Dan prepares a butcher's board, comprised of three or five salumi, he chooses the meats as an artist would their paints. He slices with casual precision, delicately spreads them onto a hand-made plate sourced from MMclay in San Francisco and finishes by adding a cunza spread (a speciality of the Modena province), mustard and a couple of tigella bread pieces that were made with rendered pork fat. The finished charcuterie, with all its glisten, almost justifies the outré trend of photography food for social media.
Dan says that he prefers a balance in his charcuterie boards. After all, there are many ways to skin a pig and he's inspired by the variety.
"Do I want five different flavors of salumi on a charcuterie board? No, I love salumi but it's nice to have one kind of dry, ground sausage but also something dried that's a whole muscle, like a prosciutto or coppa, which comes from the pork shoulder. And something that's unique, like the mortadella, where the meat and protein are whipped together," he says.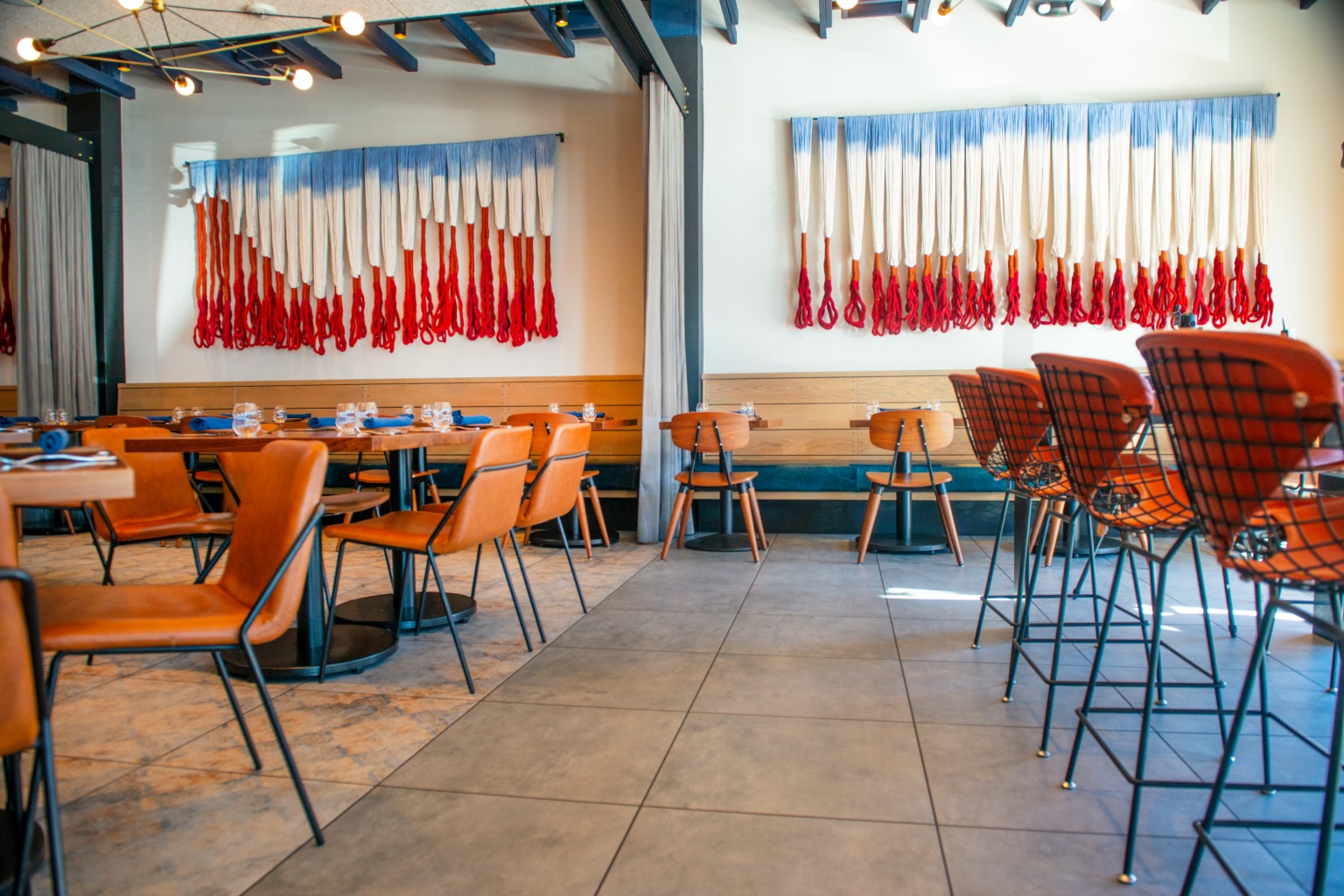 Pausa has become one of a few Californian restaurants to become state-certified to make charcuterie in-house. The certification was extensive, Dan says, requiring frequent inspections, water tests and the approval of each recipe, which the State defines as "formulations." All of Dan's meats are tagged and logged to ensure accountability and he maintains a record of every piece of salumi he's ever served.
This charcuterie menu is the latest accomplishment as Dan has gradually grown as a cook, chef and now butcher. He was first turned onto food through his grandmother Dorla in his hometown of San Luis Obispo. Dan's earliest memories around the joys of cooking were working by her side in the kitchen. Her home-styled recipes would eventually serve as a key inspiration.
"When I first got out of the house at 18 years old, I'd call her up and get recipes so I could make pot roast for my roommates," he says. "I was working at Burger King and didn't really have a direction in life at that point. But recreating grandma's food was my first, 'Hey, this is the way to go.'"
In 2007, Dan began working at Salt House in San Francisco, starting as a line cook before become the morning sous chef. He later relocated to Bar Agricole, where he focused on his development as a butcher.
"Sous chefs don't butcher," he says. "I had done everything but I couldn't cut a fish. It was embarrassing to me; how can I be a chef if I can't cut my own fish?"
He helped open Bar Agricole's sister restaurant Trou Normand in 2016, where he continued to advance in butchery ("I learned how to cut a fish—finally!") and then added pig, lamb, cow and duck to his cleaver catalog. The addition of various meats allowed him to experiment and develop charcuteries at Trou Normand. Pausa's Andrea and Steve were initially looking for a butcher and salumi maker but Dan was interested in assuming a larger role in the kitchen.
"This was the latest stage in my development as a chef in general. How can I expand my skill set?" he says. "I never wanted to just be a butcher or salumiere. My title here is Chef de Cuisine and I get to have a heavy control over everything on the menu."
A good approach when devising charcuteries is less is more. Dan recommends refraining from adding outside flavors that might distract from the meat. After two years of curing, why strip away any of that hard-earned flavor?
"Prosciutto has so many delicate and nuanced flavors, it almost breaks my heart to see people put anything on it," he says, referencing a time he once saw someone request balsamic vinegar for the aged meat. "It's not a spicy Italian sandwich from Safeway; you really want to enjoy it for what it is. Why mask it with other, small flavors?"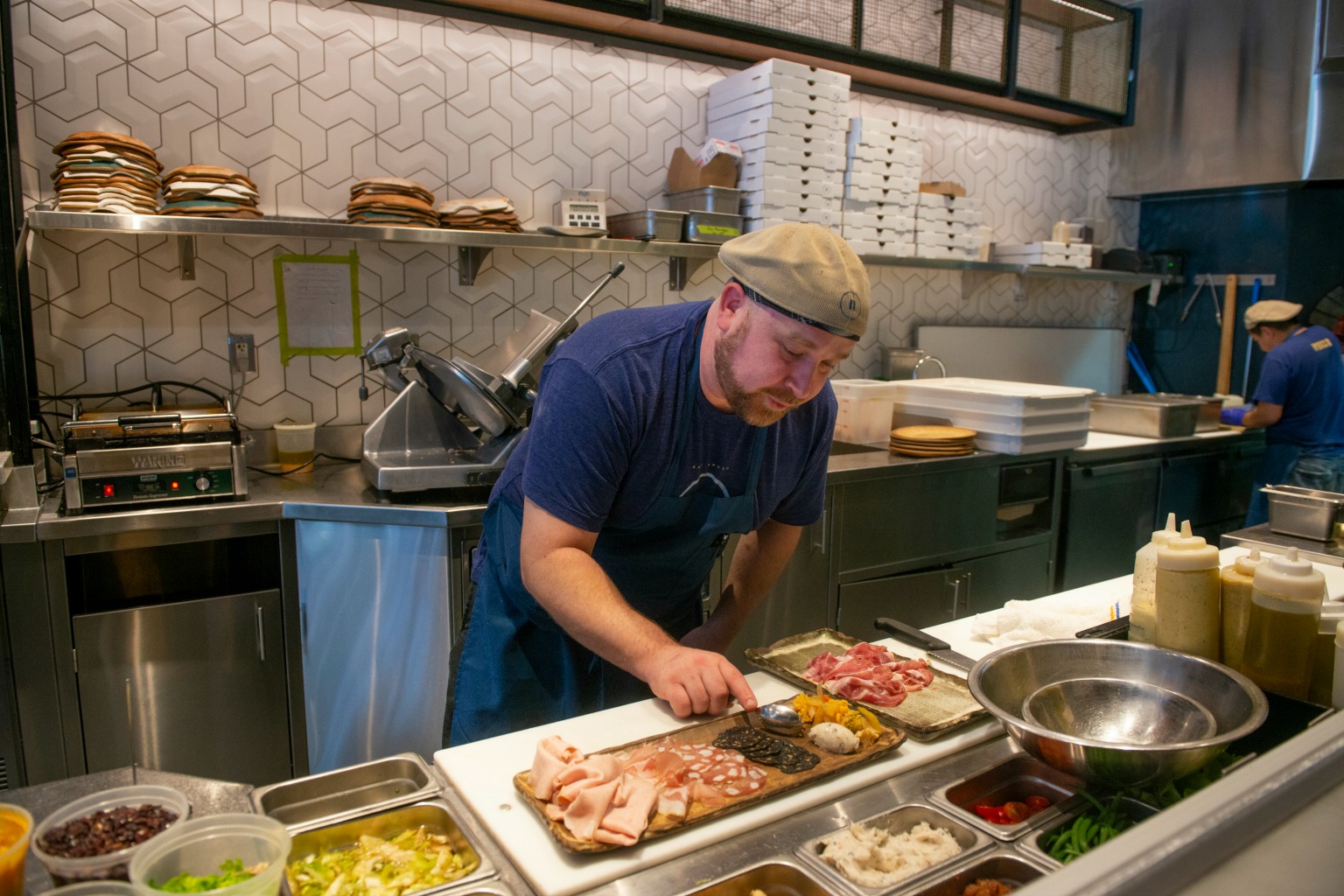 Dan says crafting charcuterie is a true labor of love. He's not surprised by the rise in charcuterie popularity in recent years—which may have allowed his butchery the chance to take a lead at Pausa.
"Possibly, because of the trend, I was given this opportunity," he says, before breaking into a wry smile. "Or it's becoming more trendy because I'm doing it."
we got the meats
223 East 4th Avenue
San Mateo
650.375.0818