Words by Sheri Baer
"Being a small farm, our niche is about how we feed our girls and how we treat them," remarks Donna Pacheco, as she uses her boot to nudge a clump of hay mixed with brewer's grain and whey closer to a munching mouth. "My husband and my kids know every single cow that we have here on the property."
This property is Achadinha Cheese Company, and Donna's husband, Jim, is a third-generation dairyman on both sides of his family. Named for the small town in Portugal's Azores Islands where Jim's father was born, Achadinha (pronounced Osh-a-deen-ah) is a Petaluma family farm and cheesemaking business. It's also Stop #7 on the California Cheese Trail Map, which was first compiled in 2010 by Vivien Straus.
"I'm just a big small farm advocate, which is the whole point of me doing the Cheese Trail project," explains Vivien, who grew up on a dairy farm in West Marin. Vivien's mother co-founded the first agricultural land trust in the U.S., and her brother, Albert, founded Straus Family Creamery, where Vivien worked for many years.
Breaking California into seven cheesemaking regions, the annually-updated map currently highlights 48 different experiences—ranging from retail shops and tours to artisan cheese tastings and classes. "If you go to these small cheesemakers, you'll be shocked by the kinds of cheeses that people make," Vivien says. "You're getting tastes that you probably have never tried or thought about before."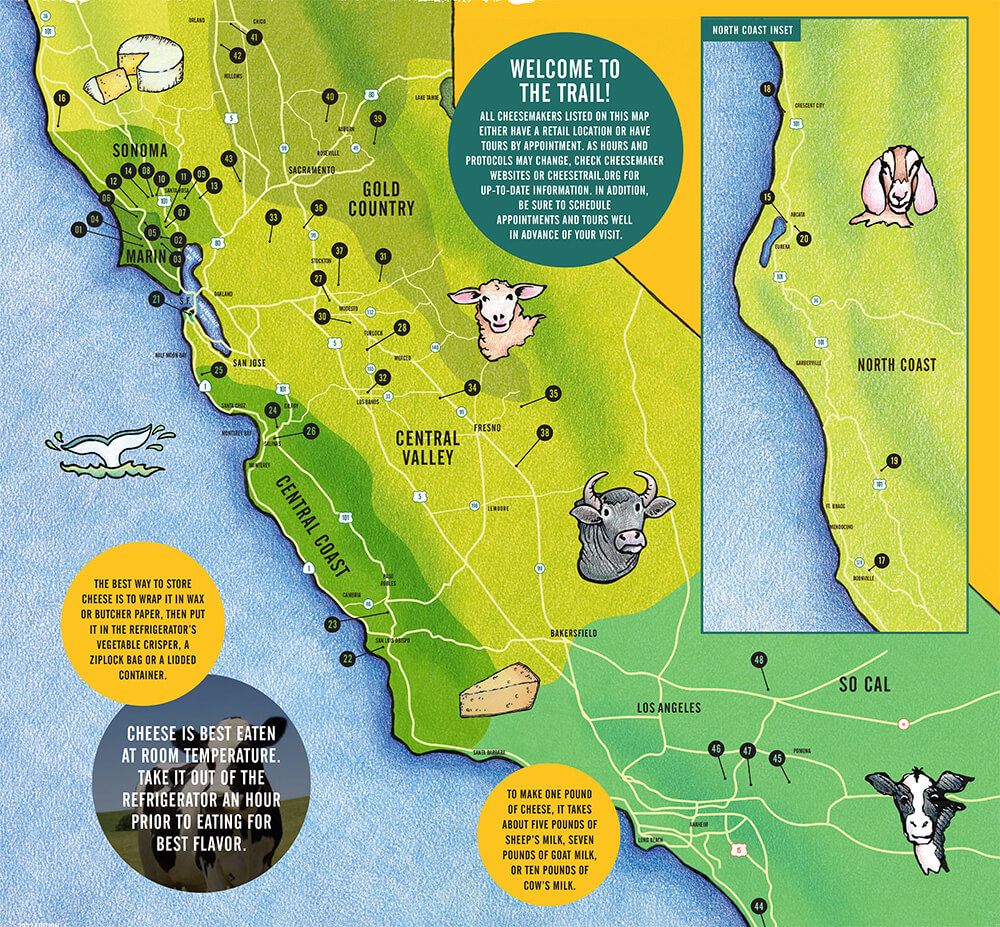 Hitting The Cheese Trail
To capture a slice of the Cheese Trail's many flavors, we focused on Sonoma, where eight cheesemaking stops dot the region's rolling green hills and pastures. At Achadinha Cheese Company, head cheesemaker Donna leads "show and tell" ranch visits revealing the labor and love behind farmstead cheese—that is, cheese made on a farm with milk from the farmer's own herd.
We start in Achadinha's cheese plant, where Donna talks us through the time-intensive process. "You have to be really gentle with the curds," she demonstrates. "If you stir too fast, you're gonna shatter fat, but if you stir too slow, they're going to clump together."
We breathe in the heady scent of aging cheese wheels before moving on to the milking parlor (each cow produces about five gallons a day) and Achadinha's barns, where we are greeted by mature dairy cows (also known as "the girls") and wobbly-legged calves. "I think that it's super important for people to know where their food is coming from," Donna notes as our tour wraps up with a cheese tasting. Achadinha specializes in blended goat and cow milk cheeses, and we use tiny spoons and toothpicks to sample seasoned curds, fromage blanc, yogurt-like kefir and fresh feta. In addition to selling through its website, Achadinha also supplies 50 farmers markets, including San Mateo, San Carlos, California Avenue (Palo Alto), Menlo Park and Burlingame.
An easy day trip or getaway from the Peninsula, Sonoma is typically associated with wine tasting and the fruit of the vine. So why make time for cheese? "You can only drink so much wine, right?" points out Gabriel Luddy, during our next stop at Vella Cheese Company. "You gotta get something in your stomach there to absorb it a bit, and wine and cheese are a natural pairing."
Founded in 1931 by Gabe's great-grandfather, Gaetano Vella, Vella Cheese Company (#13 on the Cheese Trail Map) still operates in its original stonewalled building on historic Sonoma square. Now run by the third (Chickie) and fourth generations (Gabe and Miranda), Vella specializes in an array of Monterey Jack and Italian-style cheeses. "We're as authentic as it gets. You're tasting it right where it's made," observes Gabe. "Even this building adds some of its own elements to our cheesemaking."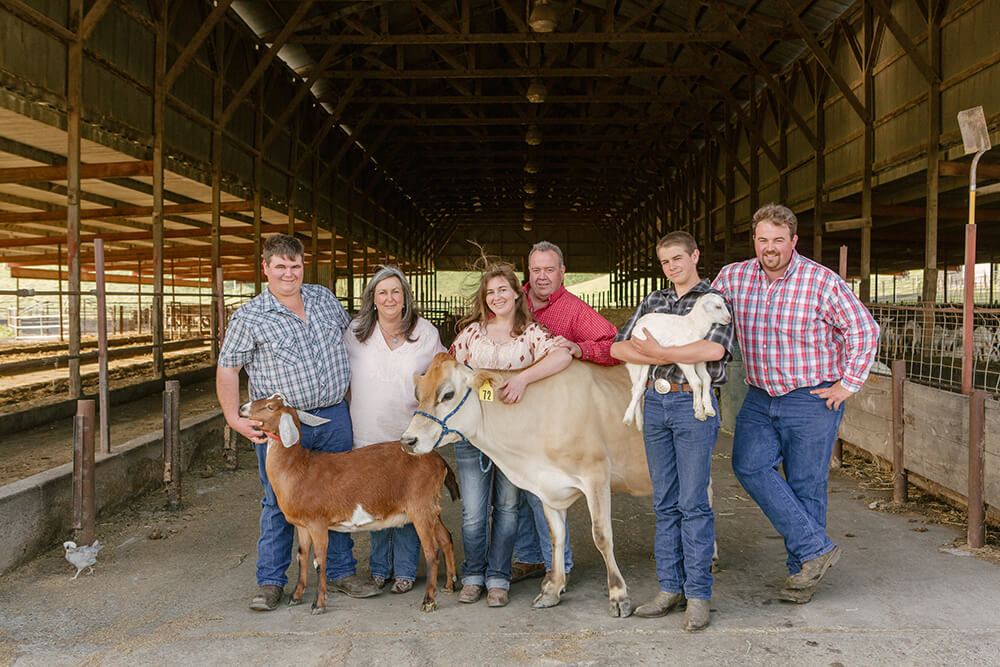 As Gabe slices up samples—ranging from original and pesto to Dry Jacks with names like Mezzo Secco, Oro Secco and Golden Bear—he relays the fascinating history behind fresh Monterey Jacks and the aged variety. After becoming popular during World War II as a replacement for imported Parmesan, Dry Jacks experienced widespread production. But Gabe reveals that only two companies still make this artisan cheese due to its "laborious and space-taking" nature. "Everything is still handmade here with very little automation," he adds. "We are doing everything the same way they did it in the '30s." Along with selling its handcrafted cheeses through its tasting room and website, Vella offers behind-the-scenes access through companies like Sonoma Food Tour and Sonoma Adventures.
A Taste of Sonoma's Other Stops
Bohemian Creamery
#8 on Cheese Map
Just a mile from downtown Sebastopol, Bohemian Creamery makes distinctive hand-crafted goat, cow, sheep and water buffalo milk cheeses in a hilltop setting overlooking Mt. St. Helena. With a storefront and inviting patio, Bohemian offers up cheese samples and heaping cheese boards, along with regular guided tours of the cheesemaking facility and aging rooms.
Epicurean Connection
#9 on Cheese Map
Want to learn to make cheese? At this Sonoma cheese school and catering company, award-winning cheesemaker Sheana Davis and cheese educator Ben Sessions host hands-on classes designed to make cheesemaking approachable and fun. Weekly offerings include how to craft warm, ready-to-serve ricotta cheese in 90 minutes.
Joe Matos Cheese Factory
#10 on Cheese Map
Hailing from the Portuguese island of São Jorge, Joe and Mary Matos brought along their native cow milk cheese recipe when they arrived in Santa Rosa in the 1970s. The seventh generation carrying on the family's cheesemaking legacy, Joe and Mary specialize in artisan St. George cheese, which is known for its cheddary rich texture. Drive up the farm driveway and you'll find their shop and aging room in the barn.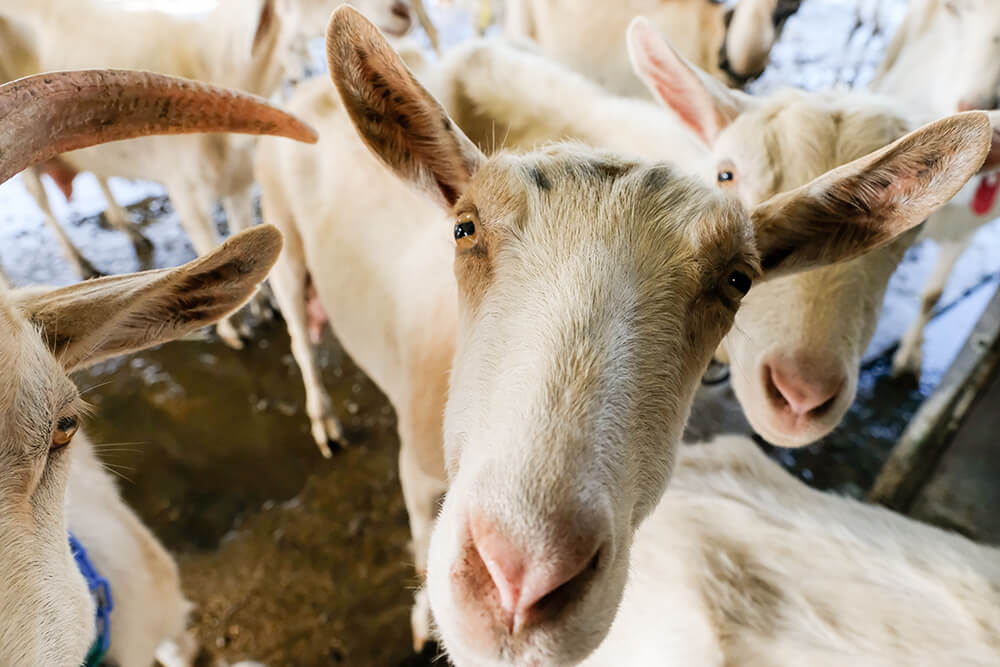 Spring Hill Jersey Cheese / Petaluma Creamery
#11 on Cheese Map
A Sonoma County native, Larry Peters bought the area's landmark Petaluma Creamery in 2004, where he supports local dairy production and uses 100% Jersey milk to make his own Spring Hill Jersey Cheese brand. Petaluma Creamery offers tours by appointment, along with a wide selection of cheeses, gourmet homemade ice cream and other specialty items.
Valley Ford
Cheese & Creamery
#12 on Cheese Map
On the rural coast of Sonoma County, the Bianchi/Grossi family has been raising dairy cows for five generations. Using milk from her youngest son Jim's herd of Jersey cows, Karen Bianchi-Moreda teams up with her son Joe to make farmstead artisan cheeses and kefirs. In 2019, the family opened a retail shop and restaurant, with a menu centered around cheeses.
Wm. Cofield
Cheesemakers
#14 on Cheese Map
With the intent to bring "proper" British cheese to Sonoma County, reunited college buddies Keith Adams and Rob Hunter started out with fresh curds before releasing a Stilton-style robust blue and a clothbound aged cheddar. Wm. Cofield's Sebastopol creamery and retail shop carries their own selection of cheeses as well as other local favorites.
Keep in mind, Sonoma represents just eight of the 48 stops on the California Cheese Trail. Having distributed over 500,000 maps to date, Vivien Straus remains committed to her mission of connecting cheese lovers with cheesemakers. "I want people to understand that we're really lucky to have these small farms," she emphasizes. "Don't let them fall away. Get out there on the road and try something new."
sample + explore