Words by Sophia Markoulakis
Menlo Park's Kate Jerome sits on both sides of the desk: She's a successful publishing executive and an award-winning children's book author. With a body of work (including more than 200 published books) that's already influenced millions of kids, she's showing no signs of shifting into lower gear. In fact, Kate recently launched an intergenerational activity kit company (Little Bridges) and is writing an upcoming middle school science series. For Kate, success is clearly measured by the journey, not the destination.
Kate's journey began in a small town in northeastern Ohio, where she spent childhood summers tagging along with her three brothers, exploring the area's forests and creeks. "I was quite the science nerd," Kate says of days spent building forts and watching tadpoles morph into frogs.
"Back then, my idea of a good time was to munch on a peanut butter sandwich and watch the chrysalis of a monarch butterfly hatch. I would go to the same spot in the field with the milkweed plants every day and wait with fascination," she reminisces. "Those childhood experiences really laid the groundwork for my love of science."
As a young college graduate, Kate set out to teach high school science in Chicago but found it difficult to land a job mid-year. Instead, she took a job with a federal tutoring program where she worked independently with kids who couldn't attend school in person. This one-on-one instruction experience was a powerful teaching moment for Kate. "These kids would normally not be considered good students in a classroom setting, but working with them individually, I was so impressed with the progress they made," she recounts.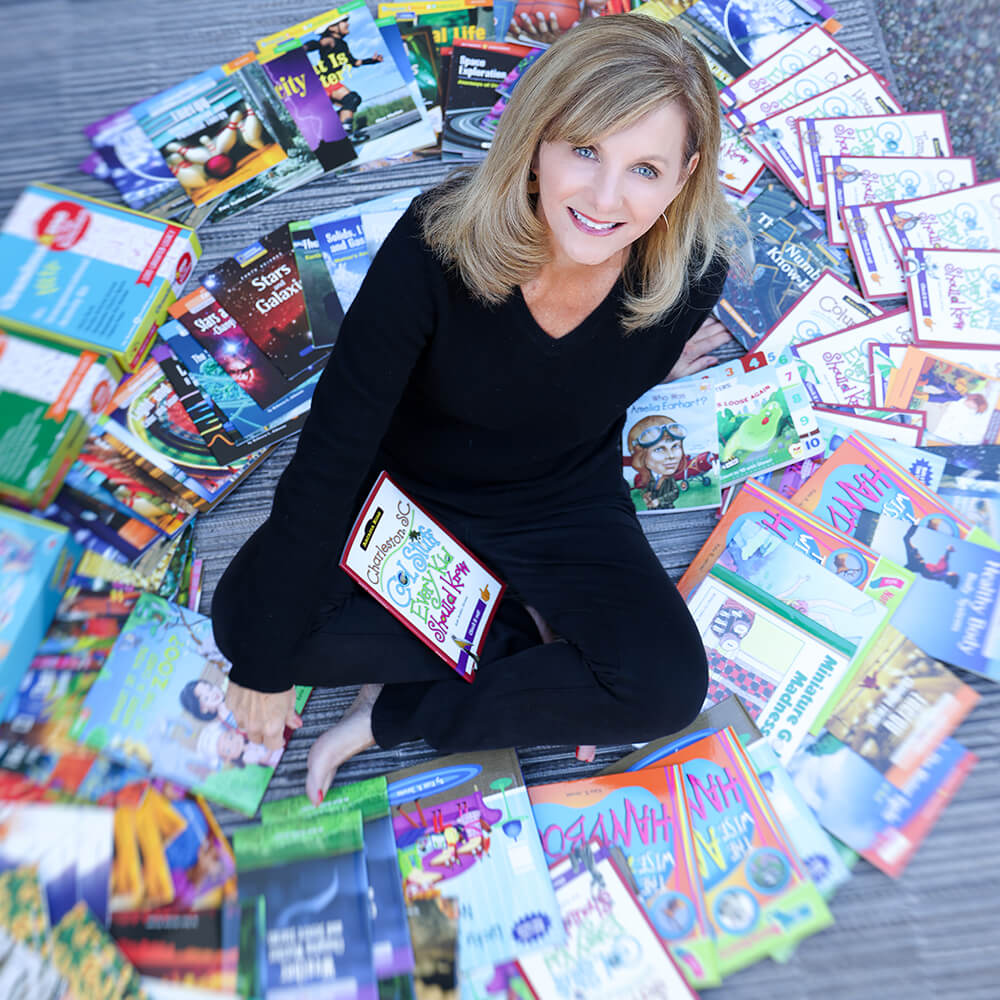 Not long after, Kate saw an ad for an entry-level science editor at Scott Foresman and Company. She applied, interviewed and was hired on the spot. Her program successes led to multiple promotions, and in a meteoric rise, at the age of 35, she became president of the education publishing powerhouse. "The day I read that entry-level ad was one of the luckiest days of my corporate career," she says. During her tenure there, Kate oversaw the development of kindergarten through college educational materials used by millions of students.
Kate's career took an interesting pivot when she made the decision to leave her corporate position to spend more time with her children. At the same time, National Geographic was starting a new supplemental publishing division. Knowing of Kate's reputation, they asked her to create an elementary science reading series. The collaboration grew from 15 books to more than 75 and validated Kate's switch from corporate to creative. As an author and program developer who could work anywhere with internet access, she made the decision to relocate to the warmer climes of Charleston, South Carolina, where her parents and two brothers lived.
Additional titles (and awards) followed, and working with publishers like Penguin Random House and Acadia Publishing, Kate maintains a prolific career in writing children's books. She is currently authoring a new series of middle-grade science books with Insight Editions in partnership with OceanX, a global initiative started by Ray and Mark Dalio to encourage ocean exploration. "I really love working with organizations that have a strong vision for the future," Kate says, "because that allows me to create materials for kids that will have the most impact."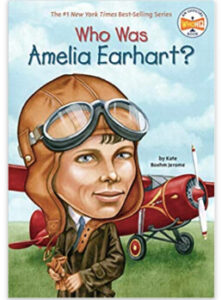 When an article on Stanford University's Distinguished Career Institute (DCI) caught Kate's eye, her daughter encouraged her to apply. She was accepted into the prestigious program's inaugural class, and in 2015, Kate put her Charleston life and career on hold and moved cross-country to live in Palo Alto for the year-long fellowship. "Imagine taking a professional timeout to just think and immerse yourself in research and classes," she marvels. "It was an incredible experience." During her year of academic exploration, Kate worked with Stanford's Center on Longevity and became energized with the idea of intergenerational connections. "Strong intergenerational connections benefit both ends of the spectrum," notes Kate. "Older adults give kids emotional support and self-worth while kids provide a sense of purpose and relevance to adults. It creates a lovely, virtuous cycle."
After her Stanford Fellowship, Kate made the decision to permanently relocate to the West Coast to live nearer her son (in San Diego) and daughter (in Santa Cruz). She accepted a position as president of Insight Editions, a publishing company located in San Rafael. The founder and CEO of the company, Raoul Goff, shares Kate's commitment to creating quality environmental books, and he and Kate wanted to do more of that kind of publishing for kids. But when the pandemic hit, she and Raoul decided to partner on a new entrepreneurial venture called Little Bridges, which represents a mantra close to Kate's heart. "I really believe that reading opens many doors for children, but meaningful conversations give them the courage to go through them," she explains. "So the activities we develop at Little Bridges are designed to get kids, parents and grandparents laughing and talking. That's when the magic happens."
According to Kate, Little Bridges is a culmination of many things—spanning the valuable lessons learned in early childhood from her now-deceased parents to the most strategic and successful boardroom conversations. "Even back when I was developing textbooks for teachers," she reflects, "I could see that given the right tools and situations, important conversations had the opportunity to emerge—sometimes with life-changing consequences."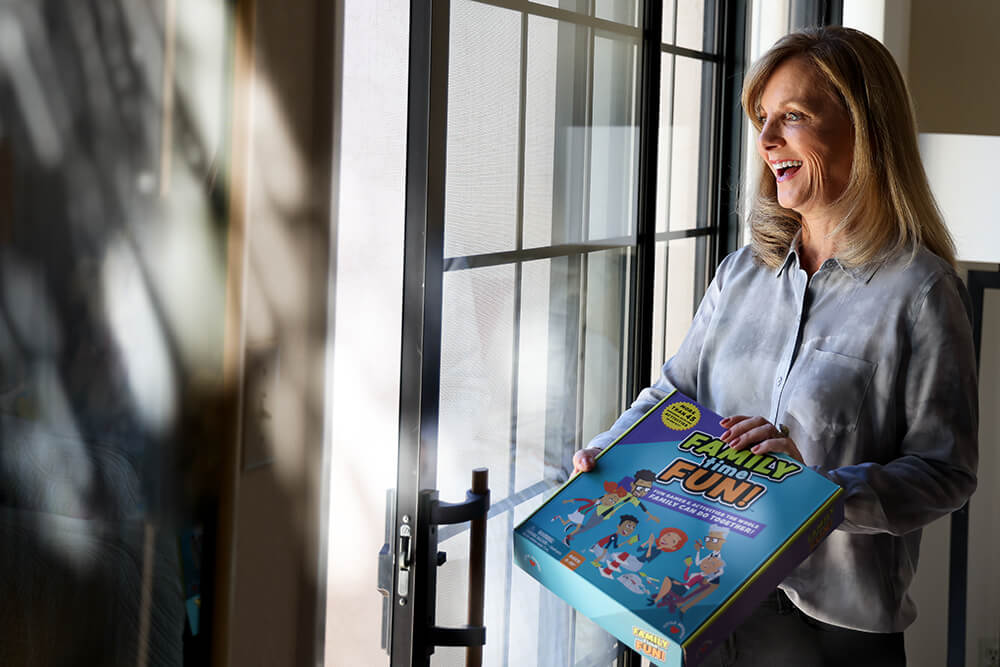 Now that Kate has established roots in Menlo Park, not far from her daughter in nearby Santa Cruz, she's able to test her kits on her youngest grandchild, and they continue to work together to develop the activities. There are currently three activity kits available—focusing on outdoor exploring, cooking and family activity time. "Meaningful conversations can't be forced," she says, "so we focus on the fun first and that creates the opportunities for natural dialogue to emerge."
As the oldest generation in the family, along with her brothers, Kate recognizes that time is fleeting and that there's immense value in the relaying of stories and family history. "When we have family gatherings, it's strange to think that we are now the keepers of the family wisdom," she observes. Drawing from her own experiences, she's committed to fostering vibrant exchanges and memorable intergenerational moments.
"I'll never forget having lunch with my father, not realizing that soon after he would leave us," she recalls. "Just out of the blue, he placed his hand on mine and said, 'I just want you to know that I've had such a good life, and it's because of you and your brothers and your mother.'" Kate says it's a memory she will always cherish. "I was so glad he said that," she reflects, "and I try to tell everyone what a gift it is to let the people you love know how important they are to you."