Words by Johanna Harlow
What is it about the swell of a symphony that leaves us breathless? "To understand words, our brain has to make sense of what's being said—but with music, it's direct," explains Paul Phillips, who has conducted more than 75 orchestras, opera companies and ballet troupes worldwide—and currently oversees both the Stanford Symphony Orchestra and Stanford Philharmonia. "We listen to a certain piece of music and suddenly we can be crying or feel ecstasy." The conductor-composer thoughtfully adds, "We don't even know for sure what came first: singing or speaking. There's a theory that singing came first. There's a book about that called The Singing Neanderthals."
Paul credits a catalytic music festival during his teens for propelling him into classical music. "I was relatively old," he says. At the mature age of 16, he was already a decade behind many of the masters. "Musical prodigies are giving concerts when they're five and six years old," he states with matter-of-factness. But when Paul was swept up in a daring Mozart piano concerto with Stravinsky's "Firebird" as the triumphant finale, he couldn't resist the call. "I was trembling at the end. I mean, I couldn't stop shaking," Paul recalls. "I just felt this overwhelming need to find out more."
Although he played trumpet in a jazz band before this pivotal experience, classical music and conducting now consumed him. "This could be a really interesting thing to do with one's life," he remembers thinking. Despite his "late start," Paul amassed considerable hours conducting band and choir performances during his high school years. "If you think of music in terms of colors, symphony orchestra has such a rich variety," Paul describes. "An orchestra has many different types of sounds…The range is so vast."
In fact, Paul explains, the complexity of the music is why the conducting role arose in the early 19th century. "It was considered impolite to turn your back on the audience—so the orchestra would follow the conductor from behind, and the conductor would be out there smiling at the audience," Paul informs with his own smile. "Mendelssohn came along and said, 'Well, that's not a great idea.' So he turned sideways—because he wasn't gonna turn his back to the audience. He's a little too polite for that." It was the irreverent Wagner who first broke etiquette by addressing only his musicians. "It was very controversial," Paul laughs. "It took decades for that to be considered acceptable."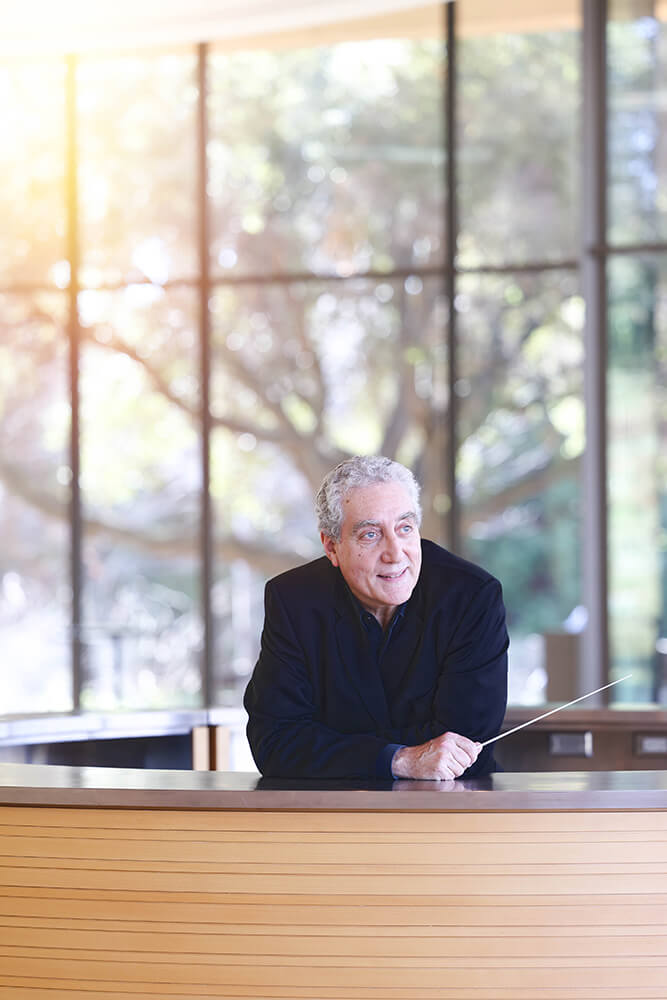 Orchestra and Academia
After acting as Director of Orchestras and Chamber Music at Brown University for just under three decades, Paul moved to Palo Alto in 2017 to take his current position conducting both the Stanford Symphony Orchestra (a 115-member group) and Stanford Philharmonia (a 40- to 50-member chamber orchestra).
To a twenty-something Paul, all this would have been news. "Academia was not my plan," Paul confides. After college, he held positions at the Frankfurt Opera and Stadttheater Lüneburg with the intention of climbing the German opera house ladder. After he won the Exxon Arts Endowment Conductors Program, a conducting position at Greensboro Symphony Orchestra drew him back to the States. Positions at the Savannah and Maryland Symphony Orchestras followed.
Despite his early reservations about taking a collegiate role, Paul has grown to appreciate the enthusiasm of university students. "They're so eager. They have this incredible passion!" he observes. "They're trying to make great music happen and everybody's giving all that they can."
As his students leave the nest, Paul also finds reward in watching where they land. One of his students, Charlie Alterman, went on to be musical director (and pianist) for several Broadway shows including Godspell, Pippen and Martin Short's one-man show Fame Becomes Me.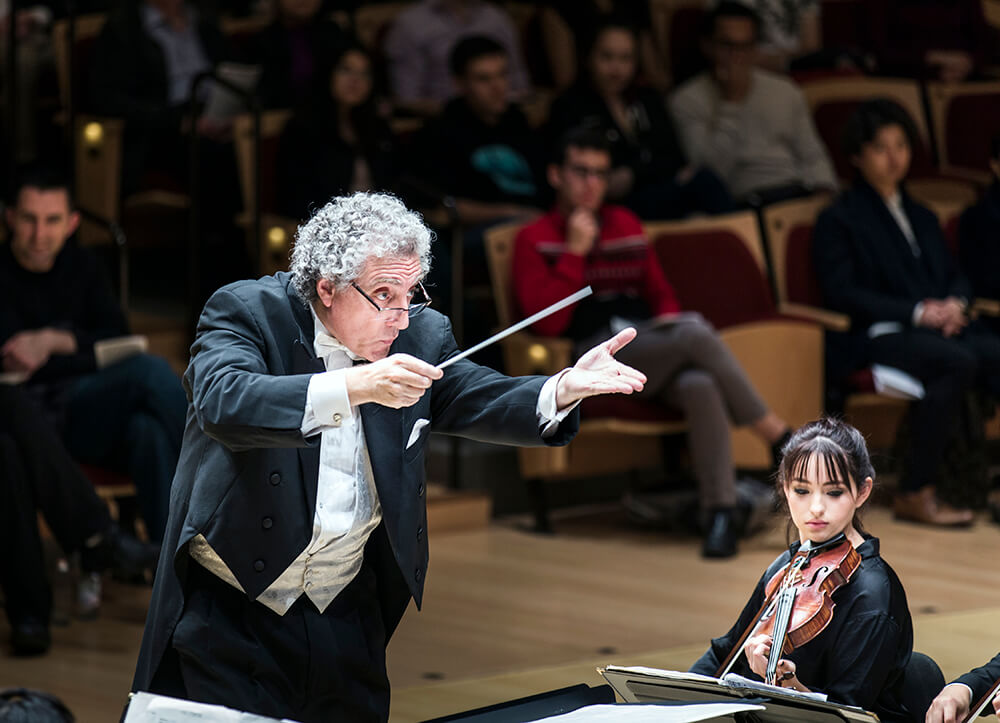 A Lyrical Adventure
When Paul isn't rallying the orchestral troops with expressive hands and a swift baton, he composes—to date, a number of orchestral works, theater music, an opera and a ballet. Research is his other calling. It so happens that this professor is also a leading expert on the musical ardor of Anthony Burgess, an author most well-known for his novel A Clockwork Orange, which features a sociopath incited to acts of mayhem by classical music. "It wasn't that he wrote books and wrote music—it's that he did both and they were completely connected with each other," expresses Paul. "Burgess said novelists should learn from composers how to structure a novel and suggested that they do this by applying musical form to literary form." Paul published a hefty book on the subject called A Clockwork Counterpoint.
Paul shares that it was the author's obituary that launched him on this investigatory path. It began with a quote: "I wish people would think of me as a musician who writes novels, instead of a novelist who writes music on the side." Paul thought, "'Wow, that's a strong statement. What is this music?'" Swept up on a quest for answers, Paul wound up in Monte Carlo, cataloging Burgess' musical scores for the author's widow. "I couldn't believe how much of it there was and how good the quality of it was!" he recounts. Paul later performed these pieces live and created the first-ever recording of the author's music.
Above all, for Paul—whether he's setting tempo with his baton or uncovering unpublished gems—it's music's emotion that continues to strike the deepest chord. "You can feel love and you can feel regret and you can feel joy," he rhapsodizes, "and all these things just by the way the music enters your ears and resonates with your body."