On the Bay side of the Peninsula, it's difficult to imagine that the area was once peppered with ranches, dairy and vegetable farms and large orchards spreading southwards towards San Jose. Now, most agricultural pursuits are coast-side, including one family farm with deep Peninsula roots.
Alex Cozzolino and his wife Sharon started their floral farm in a deep and narrow canyon off of Highway 92 in Half Moon Bay in 1970. They continue to be involved along with son Tony and his wife Stephanie, who are the more hands-on members of the family now.
Alex grew up in Millbrae, where his dad Sandino farmed daisies on a hillside now dotted with houses, following a tradition of floral farming that came to the Peninsula in 1884 when the Enomoto brothers of Redwood City grew the first chrysanthemums in America. In the decades that followed, flowers emerged as San Mateo County's most important agricultural crop.
Like the Enomotos before him, Alex expanded his daisy business to other flowers, initially growing cut flowers to sell at wholesale markets in San Francisco and eventually expanding to shipping flowers all over the country to major grocery chains.
Today, Cozzolino's floral business is retail-oriented. The 15 varieties of flowers brought to market seasonally include tulips, ranunculus, anemone, daffodils, lilac, sunflower, lavender, dahlias, alstroemeria, iris, calla lily, hydrangea and sweet william.
"But we're also transitioning to food," says Tony, citing English shelling peas, lettuces, Swiss chard, kale and cilantro. "As a family, we've eaten lettuce grown by my father for years. He started growing more greens with the onset of the coronavirus pandemic."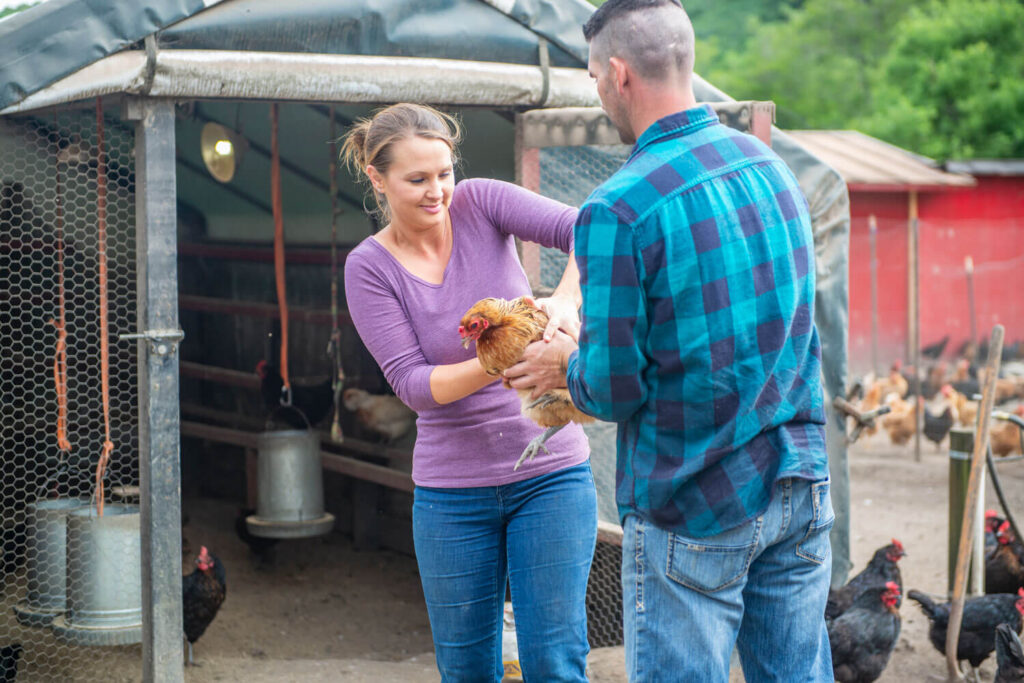 Tony, sometimes accompanied by Stephanie, with Alex pitch-hitting from time to time, attends three farmers markets a week along with an additional seasonal one. Sharon oversees Cozzolino's Farm Stand on Highway 92, a couple of miles inland from Half Moon Bay, selling not only their own farm produce, but also products from nearby farms such as honey, almonds and strawberries. The stand is surrounded by an additional 13 acres that will one day be farmed.
In addition to flowers, Tony brings potted plants to the farmers markets for home gardeners, always dispensed with a few helpful planting tips to boost the odds of success. The Cozzolinos are known especially for their 30 varieties of tomato plants but they also sell herbs and vegetables.
"Growing up, I was always involved with the farm stuff," says Tony. "My brother, sister and I would work a few hours here and there. In high school and college, I started doing the farmers markets."
Flowers remain their bread and butter, although when we visited Tony and Stephanie, Tony had just planted pumpkins in one of the larger fields on the 40-acre property; these he sells wholesale as well as retail.
Over a dozen varieties of pumpkins with multiple colors, shapes and sizes make their way to the farmers markets leading up to Halloween. There's also a Half Moon Bay pumpkin patch, partnering with neighbor Pastorino's Farm, with seasonal offerings like gourds, Indian corn and mini hay bales.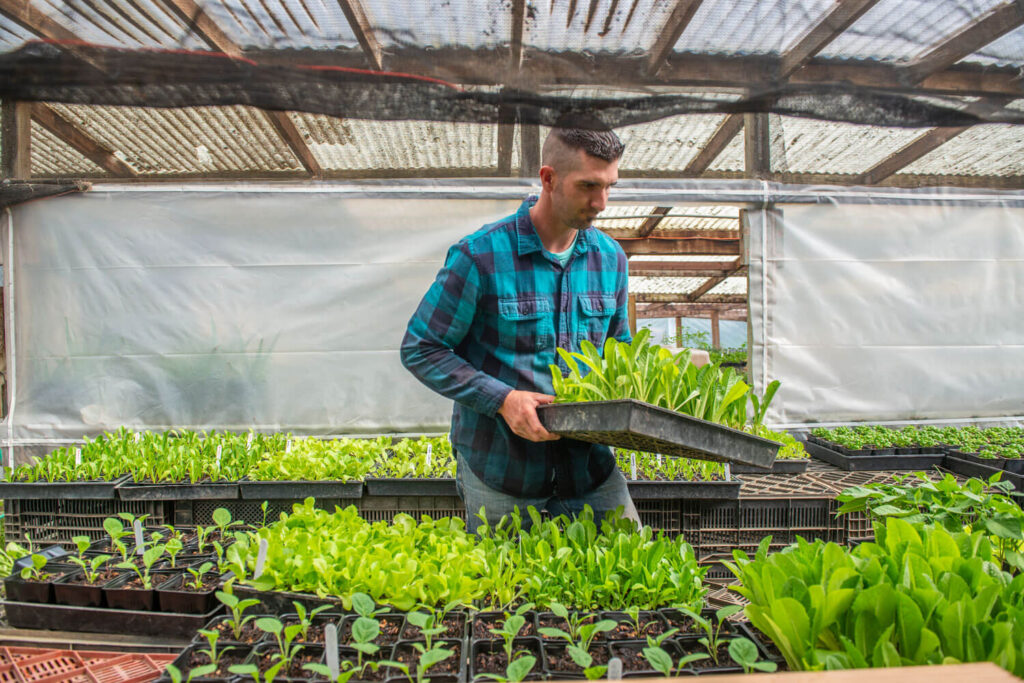 "We also design and decorate entryways and lobbies for hotels, restaurants and fall weddings," Tony notes, "and we even got to do one for the Warriors!" Local schools also put in requests for pumpkin patches. "They'll call and say, 'We want 200 Sugar Pies,' and we set them out on the lawn for the kids."
Following in the footsteps of grandfather Sandino, who ran a tree lot in Millbrae some 50 years ago, Tony and Stephanie opened a Christmas tree lot next to the shops at Spanishtown in Half Moon Bay in 2013. The tree lot has a selection of noble firs, grand firs and Nordmann firs along with wreaths, garland and mistletoe.
Stephanie and Tony met at San Francisco State and got married in 2012. She describes herself as a suburban girl gone country. "I fell in love with the property and thought, what a great place to raise a family," she says. "I love working with my husband and growing things that are good for people to eat."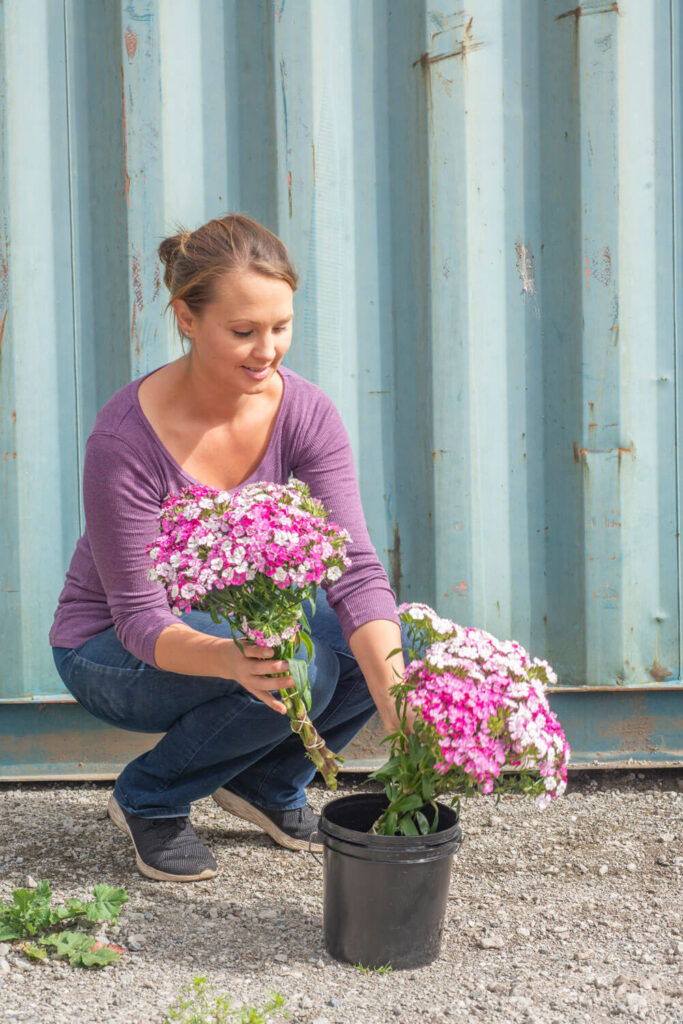 Stephanie has found her niche in chickens, more specifically, their eggs. "We have 800 chickens—10 different breeds—the reason we have so many breeds is that we're known for our selection of mixed colors in each dozen we sell," she explains. "They are free-range chickens, although Tony built a nice barn for them to go into at night. We still lose about 40 chickens a year to raccoons, coyotes and bobcats."
Tony is quick to add that they have no roosters. "They're super mean," he says. "We buy one-day-old chicks and raise them here."
Farming is not without challenges, and as Tony points out, most are timeless: "There's lack of water and too much water, and lack of sun and too much sun. Every year is different. We're situated in a little micro-climate. It can be foggy in town and 70 degrees here in the canyon."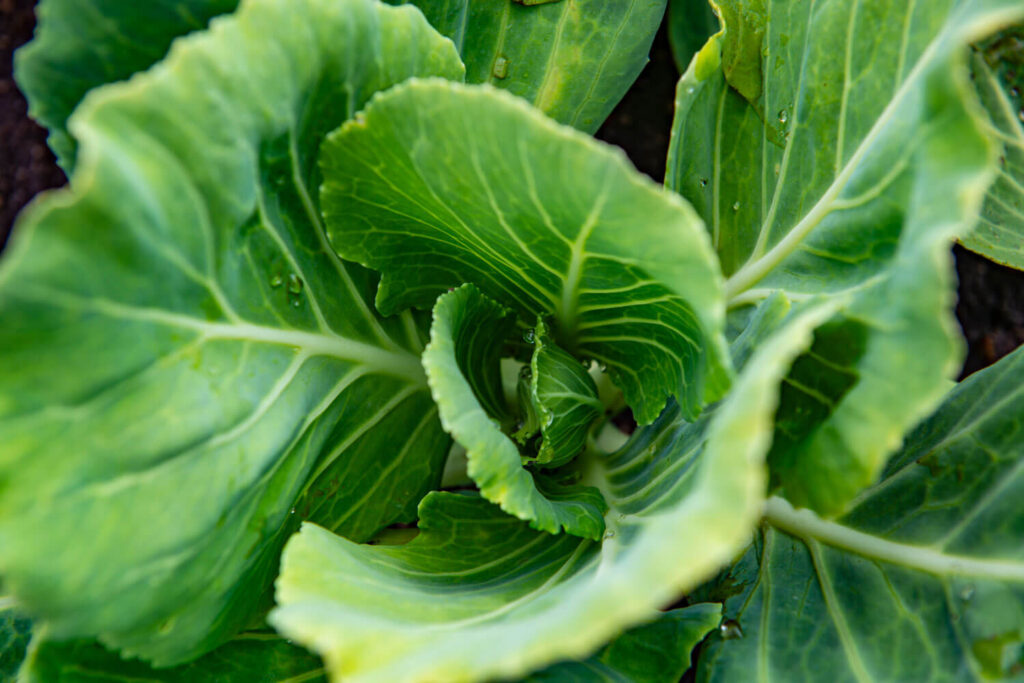 Tony credits Stephanie with being the entrepreneur of the family. A case in point is the Cozzolino's community-supported agriculture (CSA) produce box she started up soon after the shelter-in-place order took effect on the Peninsula. Orders for weekly delivery are taken online, with contents varying by the month. "We deliver within 15 miles of Half Moon Bay," shares Tony. "We ring the doorbell and walk away so you know it's there."
Farming is a daily and demanding activity for Stephanie and Tony. "The beginning of the year is heavy with flowers and greenhouse starts, and the spring brings pumpkin planting and flowers and organic herbs," Tony says, noting that September is harvest time for the pumpkins.
The time between Christmas and mid-January brings a bit of respite. "Once the tree lot sells out," Tony says, "we spend time with my family and Stephanie's family."
Stephanie chimes in: "That's our time, time to get away and do a bit of traveling."
At least until the next cycle of farm life begins.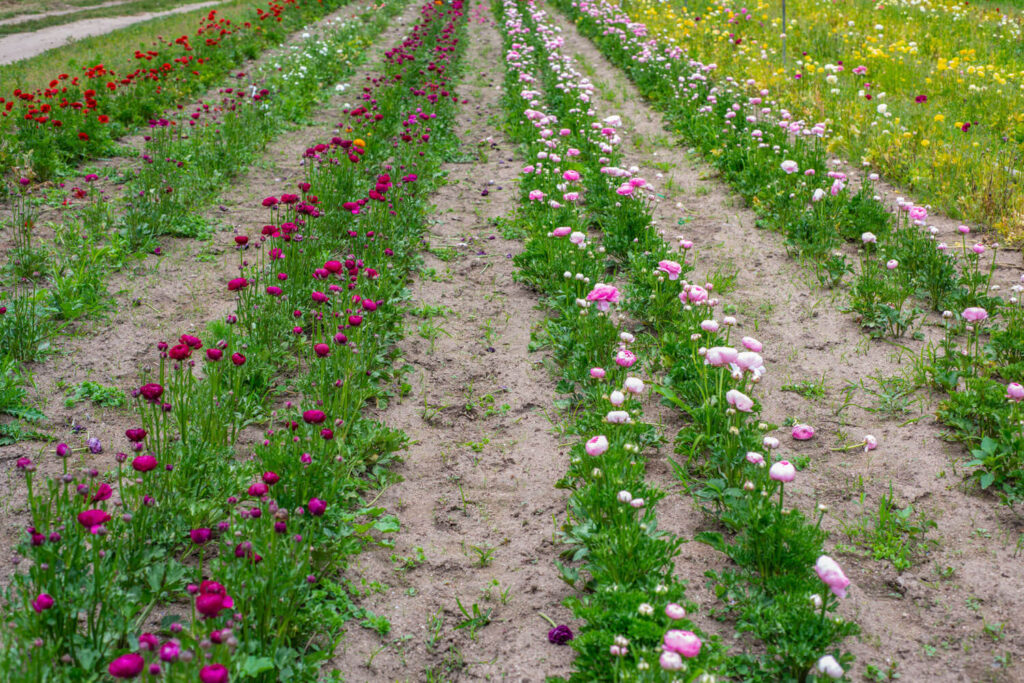 Fresh Off the Farm

Cozzolino's Farm Stand
12599 San Mateo Road, Half Moon Bay

San Mateo Farmers Market
Lower Hillsdale lot at the College of San Mateo
Saturday, 9:00AM to 1:00PM

Menlo Park Farmers Market
Downtown Menlo Park between Crane and Chestnut Streets
Sunday, 9:00AM to 1:00PM
San Carlos Farmers Market

700 Laurel Street, San Carlos
Sunday, 10:00AM to 2:00PM

Note: Check individual locations for current status updates.

cozzolinos.org