Words by Christina Chahal
"In a small town, there is a tiny shop run by little bakers doing great things. The owner is fat." 
With this irreverent motto, customers are introduced to the humor and passion of Antoine Tang, founder of Antoine's Cookies in San Mateo and Palo Alto. His shops feature a limited menu curated by Antoine himself, including bestsellers Cookies n' Cream, Chocolate Chip and Toffee. 
"Around 2012 is when I started making cookies just for fun," Antoine recalls. "I'd just gotten married and was on a mission to find the best chocolate chip cookie out there, just because I love cookies."
Antoine's quest led him up and down the Peninsula, but like Goldilocks, he never tasted a cookie that he thought was 'just right.' Worse, many times a craving struck at night, when shops were closed and the grocery store's options just didn't cut it with his discerning palate. So, Antoine stopped driving and started searching online for instructions. He figured, why not try making the best cookie himself?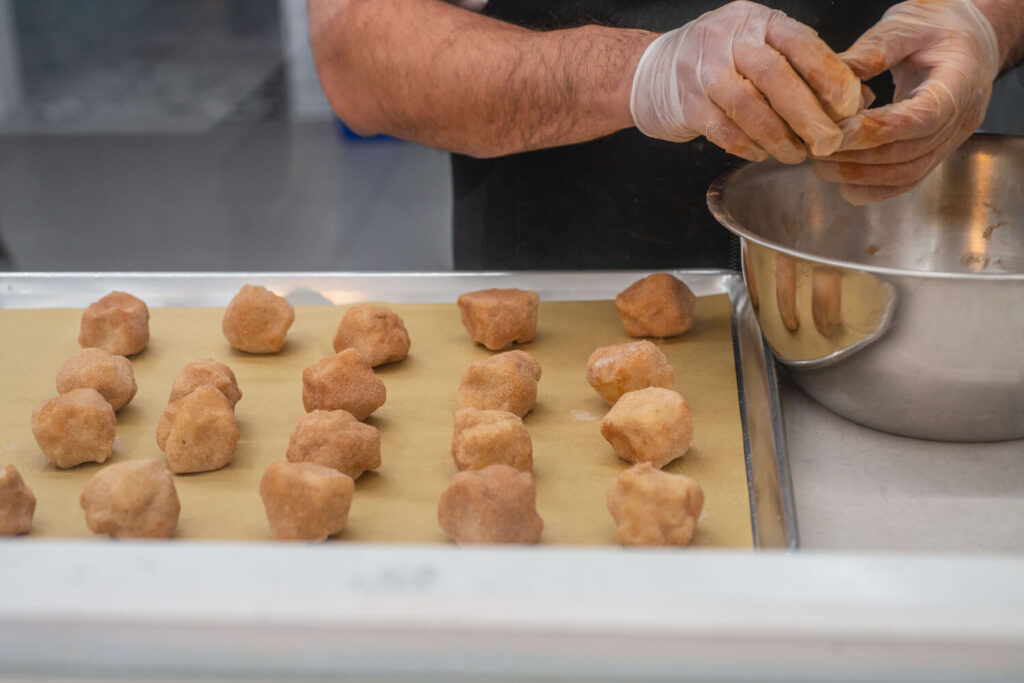 To that end, Antoine read pages and pages of recipes—including all the comments—which he found very useful. In fact, being a home cook with no formal training or background served him well. With no set idea about what to do or how to do it, he actually enjoyed getting feedback and putting it to use in his baking.
"It takes humility to look at what you made and say it's not good enough, I can't serve it," he explains. "But I have no problem with that."
Soon Antoine found himself at the center of an official business, thriving under the new 2013 Cottage Food Law allowing certified home businesses to prepare 'low-risk' foods that don't need to be refrigerated like nut mixes, cookies and candy.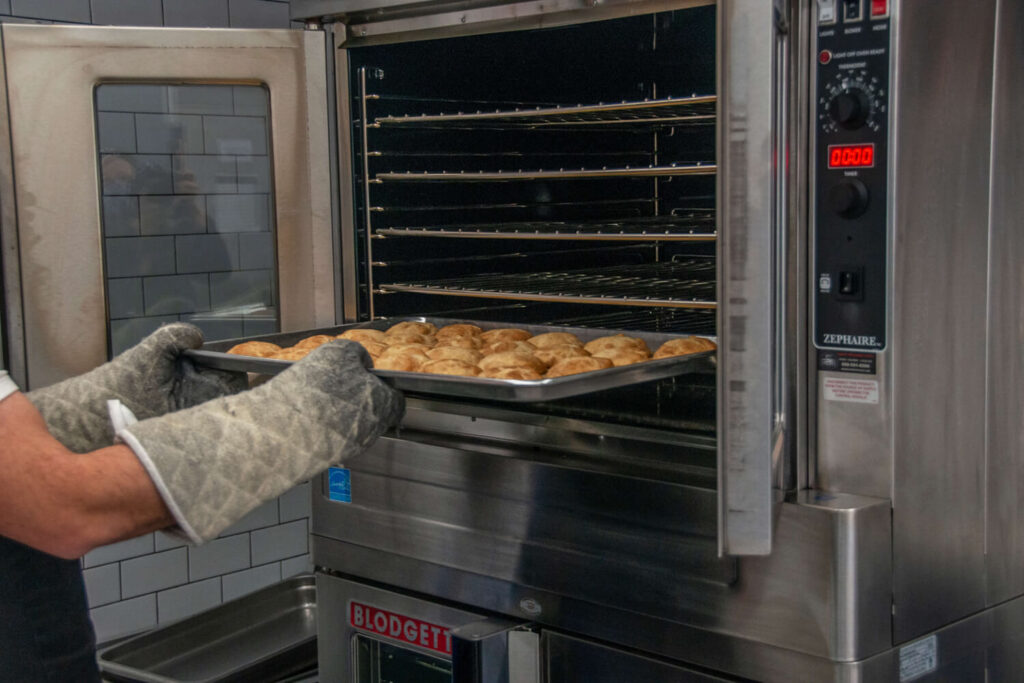 Word spread among his network, and new customers popped up exponentially. One friend would buy Antoine's cookies for their daughter's graduation party, then the guests at the party would try them and recommend Antoine to their employers for office events, and so on. By Christmas 2015, Antoine had outgrown his home kitchen. He had such high demand that he had to turn off the ordering page on his website. That prompted the opening of his first brick-and-mortar store in San Mateo in 2016, where he took with him all the lessons he'd learned at home.
"There's so much suffering to open a food business—the loans, the hours, how tired you are," he notes. "Most owners can take the suffering, but the one suffering they will not take is hearing that their food is not good. I know what a bad cookie tastes like, and we try to stay as far away from that as possible."
To make his cookies memorable, Antoine uses Guittard chocolate and the very best of everything he can find. And while he didn't do any baking growing up, he credits his upbringing for his focus on quality ingredients.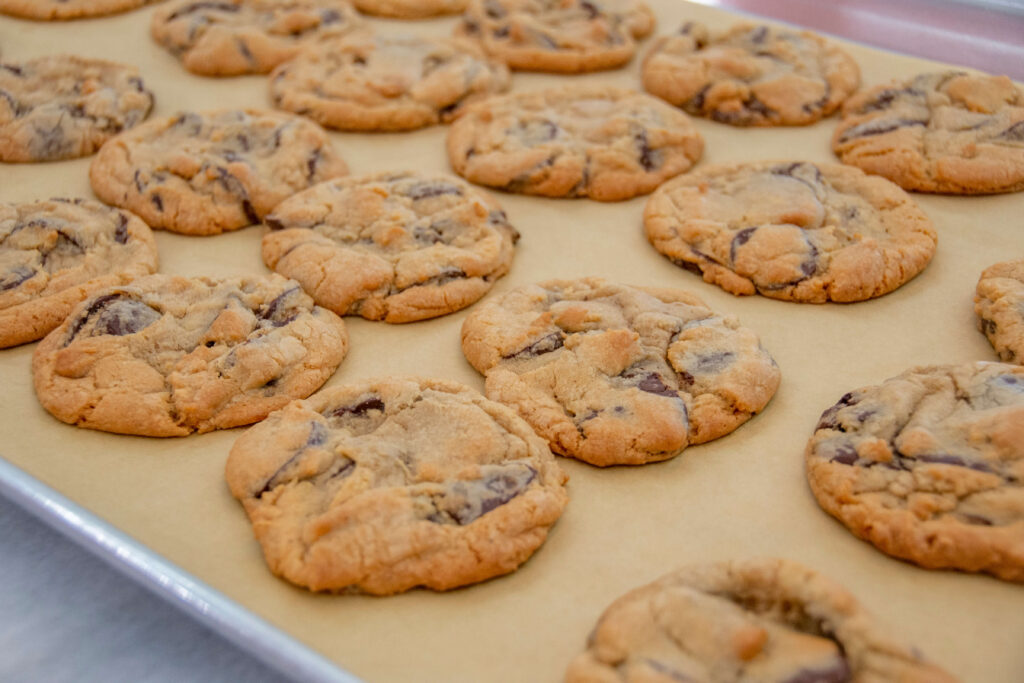 "Like a lot of Asian households, we didn't use the oven, no baking pans in the house," says Antoine. "What I learned was the value of the ingredients and not to be sloppy. If you messed up and wasted an egg, there wasn't another one."
The surprising source of another key lesson? Antoine's avid poker habit. 
"When I make a bad decision in a poker game, I lose money," he observes. "I have to be able to look at my decisions and say, 'I can't afford to make that mistake again.' Running a business is the same thing. You have to know what kind of mistakes you're making; you have to learn how to get better."
Antoine points to the late chef Anthony Bourdain as a vital source of inspiration. He devoured Bordain's book Kitchen Confidential and remembers well how Bourdain described the kind of people who romanticize what it takes to open a successful restaurant. "Those people fail," wrote Bourdain. Instead, Bourdain said it was more important to be practical, which Antoine has taken to heart.
"You've got to be someone who is production-minded," states Antoine matter-of-factly. That's why he tests all his cookies and pays attention to what sells, adding, "If you make a product that people really want, you don't need to market it."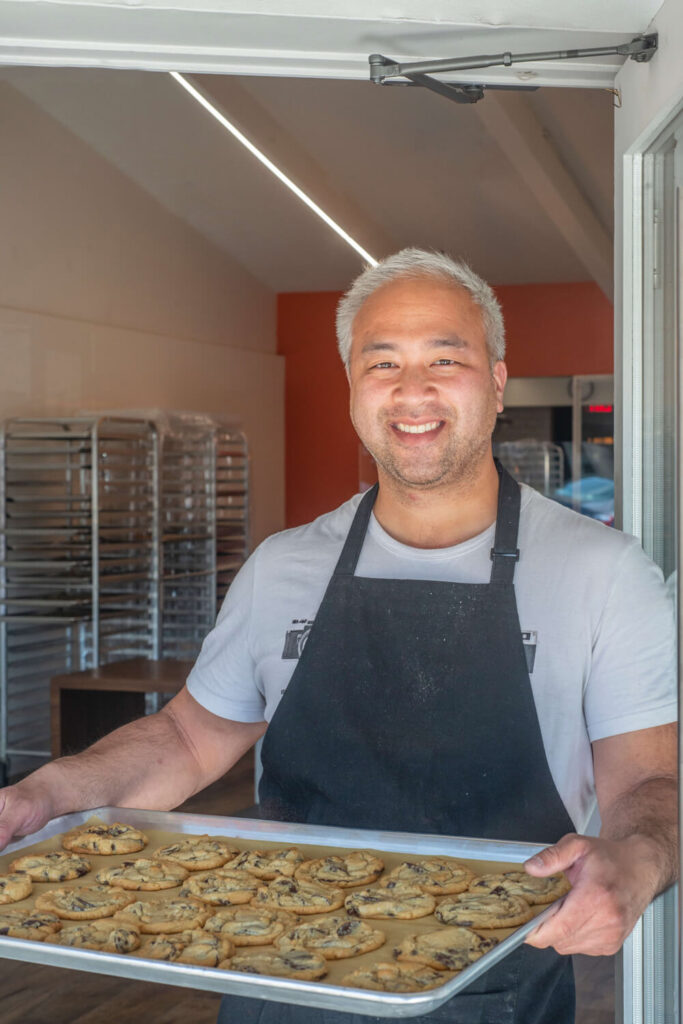 Antoine grew up in San Jose and still lives locally with his wife and two young children. He was a history major in college, but at a certain point, he realized he wasn't interested in going to grad school. So he went into sales and later worked at the Apple Store, where he was blown away by the management and training. Apple's workplace culture emphasized the importance of always assuming positive intentions from co-workers and customers.
"It was really impressive what they believed in," he remembers. "They taught us that their greatest product is their people and I felt it, I felt valuable."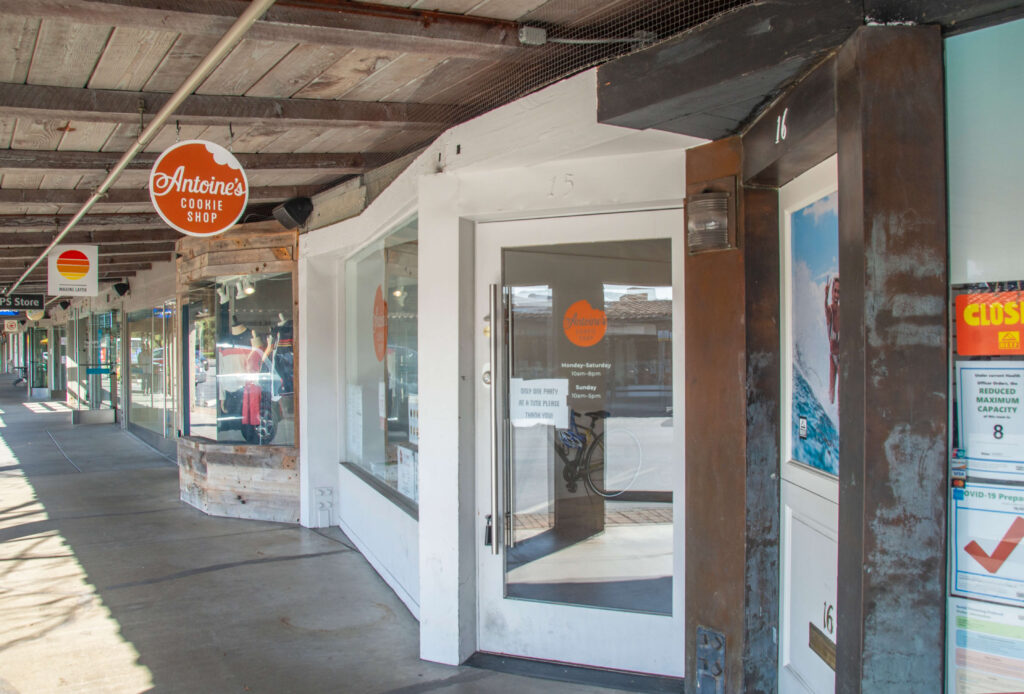 Antoine took that feeling to heart in his own business, making it a point to value his employees as much as his cookies. "I care about making the process as easy as possible for the employees; it makes for really happy and really efficient workers," says Antoine. He is also proud to offer his employees a good wage, which he says has improved during the pandemic. He's noticed that his customers are tipping a lot more, which he believes reflects an increased appreciation for retail food workers.
Now baking several thousand cookies a day, Antoine sees each batch adding more momentum to his success. "When someone comes to the shop, and another baker sent them, that makes me feel really good," enthuses Antoine, adding, "A couple from San Francisco had been driving all over to find cookies for their wedding, and they picked me. That felt great."