Words by Dylan Lanier
Where Highway 92 intersects with 280, an expansive pair of oak-lined lakes shimmer beneath the bright California sun. The beautiful and functional Crystal Springs Reservoir offers one of the Peninsula's most signature views. Its story begins with the Spanish Portolá Expedition of 1769, the first-ever land exploration of California by Europeans. The voyagers stopped at a lake called Laguna Grande—now covered by Upper Crystal Springs—where they feasted with the local native tribe. A century later, the Spring Valley Water Company (SVWC) held a tight monopoly on the San Francisco water supply, including Laguna Grande and Crystal Springs, a town that had developed just to the north. The town grew around the luxurious Crystal Springs Hotel, a popular getaway for rich city folk.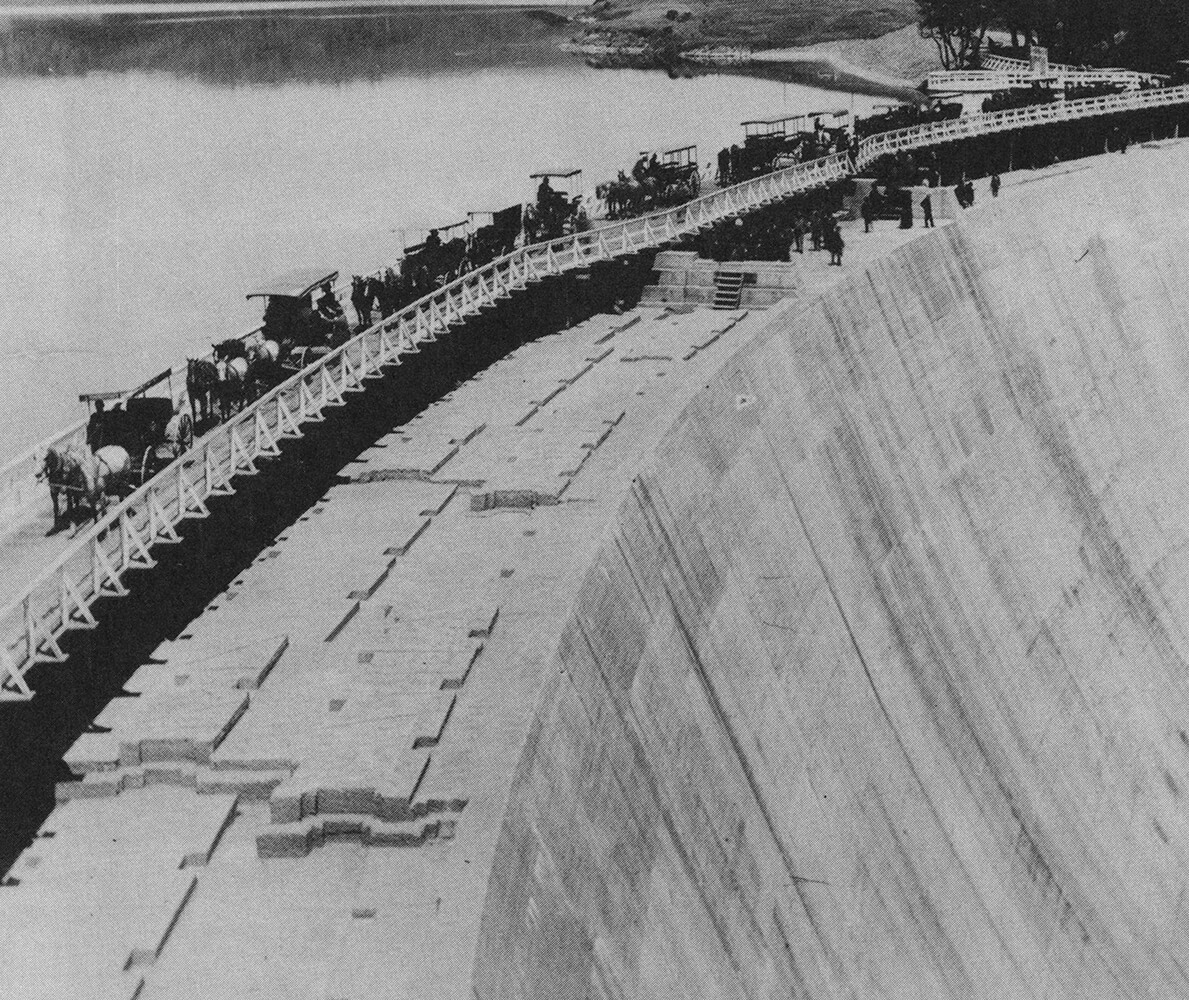 HISTORIC Photography: COURTESY OF Division of Engineering and Industry, National Museum of American History
In 1875, the SVWC demolished the hotel and built the Crystal Springs Dam to create an additional water source for San Francisco. By the time construction concluded—resulting in Lower Crystal Springs in 1887—the town had long emptied. While tantalizing rumors suggest that the town's remnants lie in a watery grave, the SVWC maintained that all structures were "swept clean" prior to completion. Today, the reservoir is controlled by the city of San Francisco and functions as a backup to the Hetch Hetchy water supply. Additionally, the area serves as a State Fish and Game Refuge, providing sanctuary for animals like the endangered San Francisco garter snake. While public access to the reservoir is currently limited to a handful of paths, local groups are working with the city to construct more trails, expanding the ways to engage with this spectacular setting.