A narrow Burlingame lot with neighborhood design constraints. Expansive but steep hillside acreage in Hillsborough. A San Carlos home accessed by a bridge. Even an historic one-room schoolhouse in Woodside. These are the design challenges Leslie Lamarre and Randy Grange of TRG Architecture + Interior Design navigate in their new build and remodeling projects throughout the Peninsula. "The goal in the end is that no one knows it was a struggle and everything looks great," says Randy.
 Based in San Mateo, TRG represents a blend of the pair's talents and backgrounds—Leslie's interior design focus and Randy's architectural expertise. As married business partners, the designing duo brings cohesiveness and convenience to their projects. "Having both architecture and interior design under one roof is not all that common," Leslie observes. "And it's super helpful. If we need an extra six inches for furniture in a room, I can ask if we can move a wall. If we weren't working together, we would miss opportunities."
 Early recognition (and their big break) came when Randy won the Grand Award in the national Innovations in Housing competition. One project led to another, prompting the couple to go all in and combine their talents to establish their firm in 1995. The business quickly took off with inquiries including a call from the Kingdom of Tonga requesting design services. They landed the job to design an addition for the King's residence on the Peninsula. "We eventually took our family to Tonga as guests of the government architect to welcome in the new millennium," Leslie reminisces.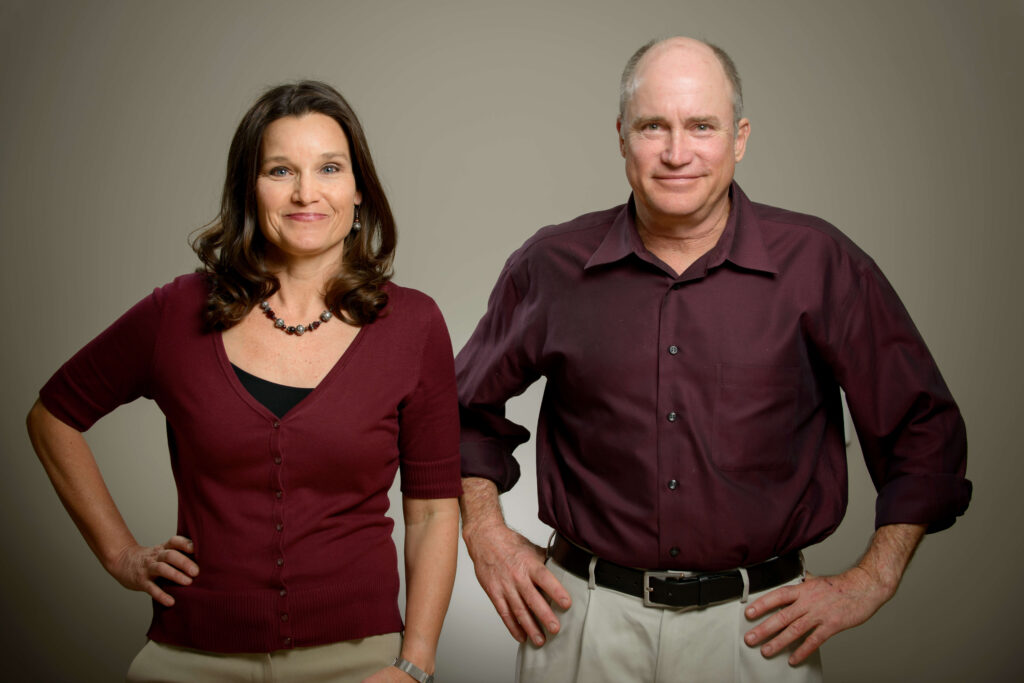 Growing up, Leslie honed her design skills working on constant projects at her family's circa 1810 New England farmhouse with her do-it-yourself father. "We were steaming off wallpaper, painting and refinishing," recounts Leslie. "It was kind of ingrained in me." Leslie became interested in home remodeling and home decor and studied art history. Further down the Eastern Seaboard in Florida, Randy spent his youth designing and building kayaks and canoes from wood and canvas. He also enjoyed sketching houses and accompanying his archaeologist father on excavations.
 One summer during college, Leslie, a student at Mount Holyoke College in Massachusetts, and Randy, a recent graduate from the College of Architecture at University of Florida, worked at a hotel on the coast of Maine. It was Randy's sleek canoe that first caught Leslie's eye. "There was this gorgeous canoe with varnished ribs and rope-woven seats," Leslie remembers. "I fell in love with the canoe before I ever met Randy!" After years of a long-distance relationship, they both relocated to the Bay Area and tied the knot at City Hall in San Francisco. The couple eventually relocated to Burlingame and worked out of an old water tower they restored in their backyard until they expanded into office space in downtown Burlingame and ultimately to their current San Mateo office.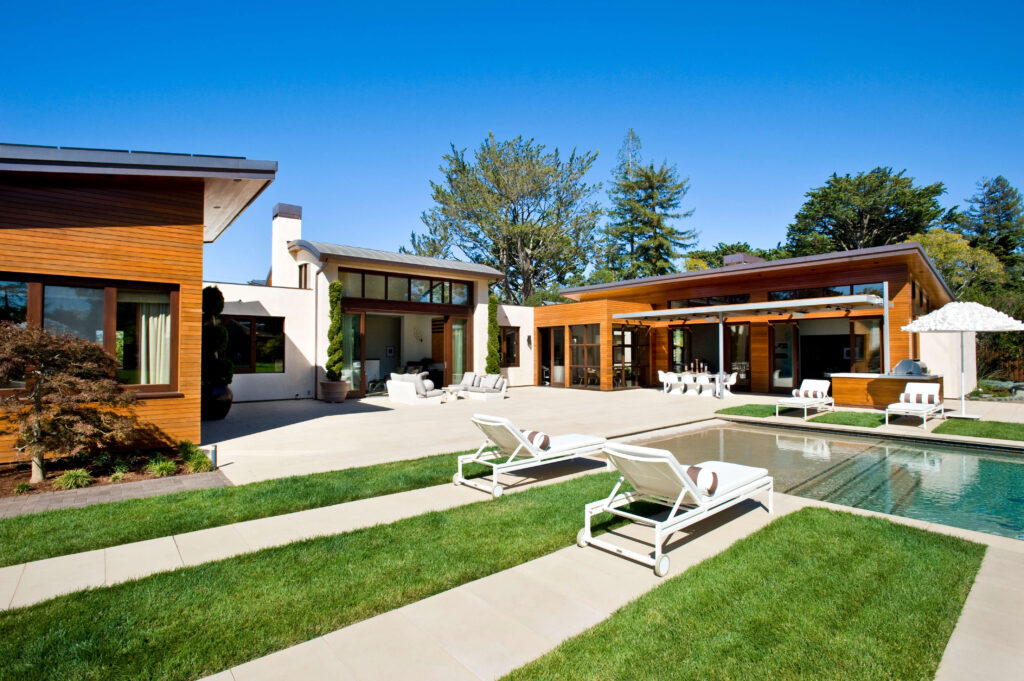 The professional and life partners embrace the wide range of projects offered by the Peninsula's distinctive topography. "It is unique to have such a wide variety of landscapes as the Peninsula does," Randy points out. To satisfy a client with a steep lot, for example, TRG harnessed technology to capture the home's view at every turn. "We built a 3D model of the home and put it into Google Earth," recounts Randy. "The homeowner wanted to see what the view would be if he lifted his head up in bed." Narrow lots pose another common design challenge, like ones in the couple's hometown of Burlingame, which are 50 feet wide. "Most houses in Burlingame can only be 35 feet wide," says Randy, "but the designs need to feel open, spacious and connected to the backyard."
 When it comes to remodels, the phone at TRG didn't stop ringing after their creative transformation of a tired ranch home in Hillsborough. "There are so many ranchers all over the Peninsula," Randy notes. "We have many people who have a ranch house and they don't know what to do with it. The key to fixing a house is figuring out how to flow through it." To update the interior, Leslie added drama with a contemporary backlit panel system on the dining room ceiling made from 3-Form, an upcycled plastic.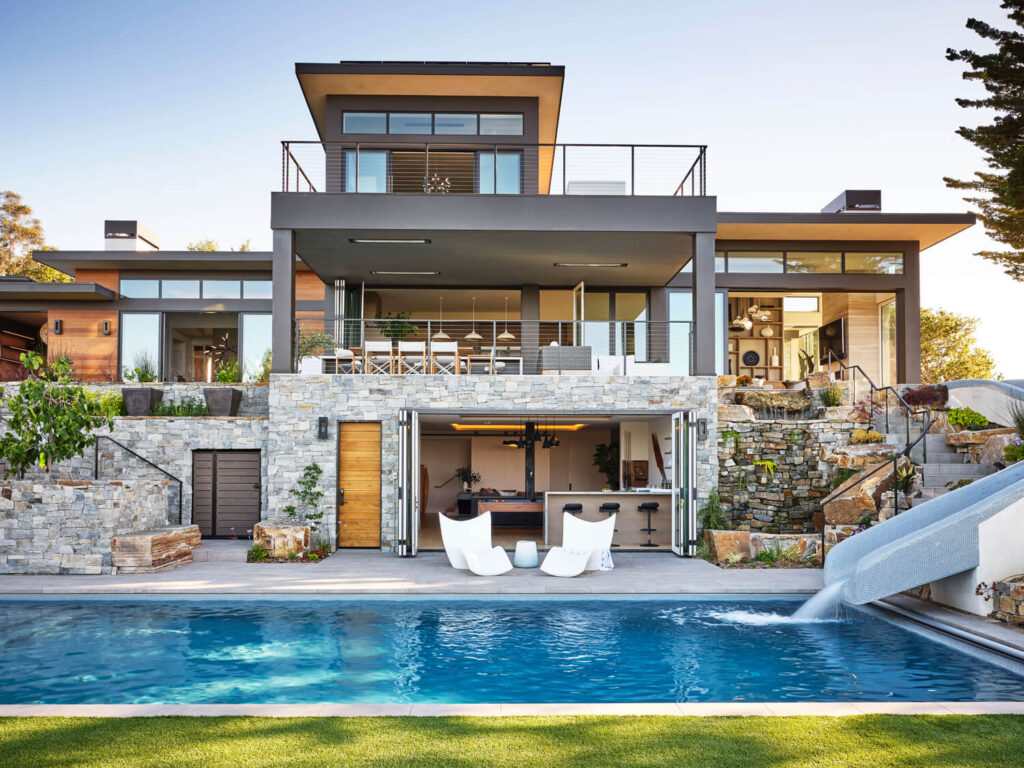 Randy and Leslie have also made their mark locally with innovative design solutions and as early adopters of green building initiatives. One project they call "Eco Resort" combined innovative energy-efficient strategies as well as sustainable materials. "The homeowners wanted everything sourced within 500 miles," relates Randy. The project included solar panels, solar thermal and a geothermal system, which harnesses the constant temperature of the earth to reduce the energy use of a home. In 2010, the County of San Mateo awarded the Hillsborough home "Green Building of the Year" in the Residential category. Many of the green strategies used on the project have since been incorporated into the California State code.
 Looking ahead, the couple sees a significant movement toward the here and now. "There is a generational change and everybody wants contemporary," Randy says. "It is okay to have something built that reflects the time we live in as long as it recognizes the fabric of the neighborhood." When it comes to interior design trends, Leslie, a certified interior designer and certified kitchen designer, sees homeowners drawn to clean-lined furniture and simple, calming interiors. "Grays are still very popular and fit within the quiet realm, but we're also seeing grays fading to whites; soft, clean lines and simple forms replacing ornate detail; quiet, serene interiors supplanting patterns that jump out," she summarizes. "People are seeking a tranquil refuge in their homes."
Despite a full slate of projects, the two still enjoy getting away with their grown daughter and son to their recently purchased fixer-upper "beach shack" in Santa Cruz. "This is our 26th year in business and we first fantasized about designing our own house when we were dating," Leslie recalls. "I envision a crisp, clean interior with what I call a 'California-fresh' vibe—lots of natural light, white walls, warm wood tones and natural, organic elements. Randy is good about letting me run with the interiors." 
Randy nods and smiles, adding, "That's why we are a team."