After months of anticipation, a prominent historic building in San Carlos is opening its doors as the new eatery, Drake's. During its renovation, drivers would call out from their cars at the corner of San Carlos Avenue and El Camino to Drake's staff outside, asking, "When will you open?" Even the granddaughter of city founder Frederick Drake stopped by to cheer on the new life buzzing in the historic site her grandfather built in the early 1920s. "There's a bigger picture here," says Drake's owner Christian Conte. "It's something for the city—it's not just business."
Born and raised in San Carlos, Christian is not a stranger to the restaurant business, yet his friends scratched their heads when he told them his plan. "I was described as a crazy 29-year-old who started a business during a pandemic," he laughs. "It's unique to have the building that was the original city hall owned by 'The Father of San Carlos.'" Paying homage to the rich Spanish-style exterior architecture, Christian and his team reshaped the interior with an expansive tiled bar, a mezzanine and exposed open ceilings.
The restaurant celebrates its namesake Frederick Drake with his portrait gracing the walls, his elaborate scrapbook displayed and menu items giving a nod to him as well. "The building tells a story," notes Christian, pointing to holes in the tall exposed brick interior where joists were laid to support a second story. "Drake was a pioneer and visionary," he adds, crediting the banker turned real estate developer for promoting the growth that led to the city's incorporation in 1925. "I hope to continue Drake's legacy, making this a spot for the community where everyone feels welcomed and loved."
After closely scrutinizing the local restaurant scene, Christian is betting big on traditional breakfast and the popularity of brunch. "My whole concept is that San Carlos is already filled with dinner, so being a breakfast bar brings two things the city needs," he says. "Brunch is an event and a celebration." Drake's carefully curated craft cocktail menu is served from brunch into the evening with offerings such as a mint honey bear mojito to accompany breakfast entrees.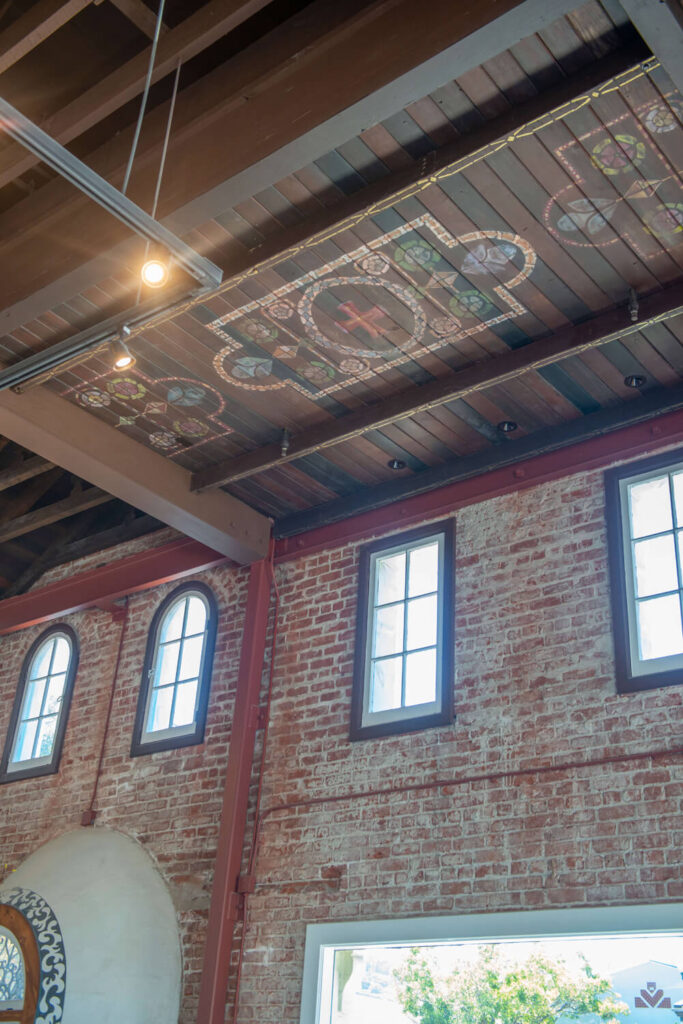 Drake's executive chef Tyler Holmes, also a San Carlos native, counts the MGM Grand in Las Vegas and Sharon Heights Country Club in Menlo Park among his former kitchens. Tyler is enthusiastic about returning to his hometown to showcase his culinary expertise and features a menu ranging from corned beef Benedict and avocado toast to red velvet pancakes with cream cheese glaze and whipped butter. Some entrees include a Spanish flair in keeping with the city's heritage such as huevos rancheros and chilaquiles with chorizo, pico de gallo and guacamole. "My goal is to serve up tasty and satisfying food unlike anything else in San Carlos," Tyler says. 
Other unique menu items include a bacon flight and a poutine, made from French fries and cheese curds topped with short ribs. Lunch and dinner are also served with a focus on tapas-style offerings in the evening. Honoring the Carlmont High mascot, Drake's is even offering a Scotsman's challenge for brave patrons interested in an eating contest.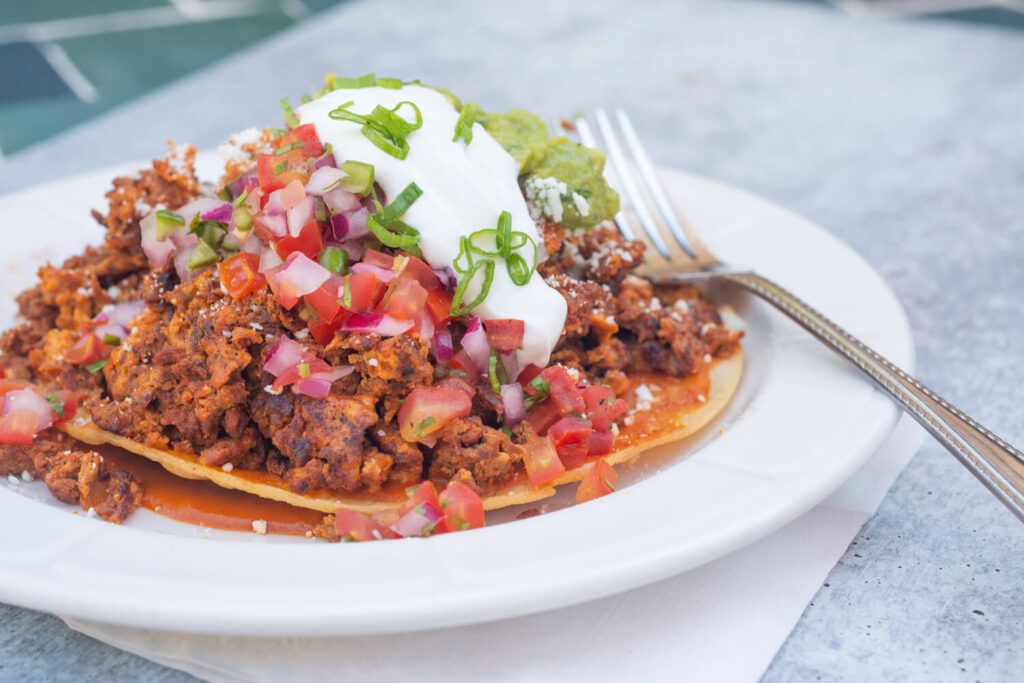 For over 11 years, Christian worked his way up the food chain at every available job in the restaurant business. "I started as a busboy at 17 and was promoted to host, server and on up until I became a general manager," he recounts. Christian's deep local roots include attending San Carlos schools through Carlmont High followed by college at San Jose State. He attributes some of his work ethic to his participation in local team sports. "I grew up playing baseball and football," he says. "I had the mentality that you had to work harder than the next guy." This mindset proved indispensable when Christian was putting in 16-hour days with a team of contractors to renovate the restaurant.
As a young entrepreneur, Christian benefitted from the support of his parents Gina and Tony Conte, who grabbed paintbrushes and hammers and collaborated on the restaurant's vision. When asked about the challenges of making a dream become reality in such uncertain times,
Christian summarizes, "There is always a solution, you just have to work through it." As an example, rather than chance manufacturing delays, Christian and his father built 12 indoor tabletops from scratch, accented with handmade Moroccan tile and brass trim on the sides. "We were in over our heads," he laughs in hindsight, "but it was a good time
to bond."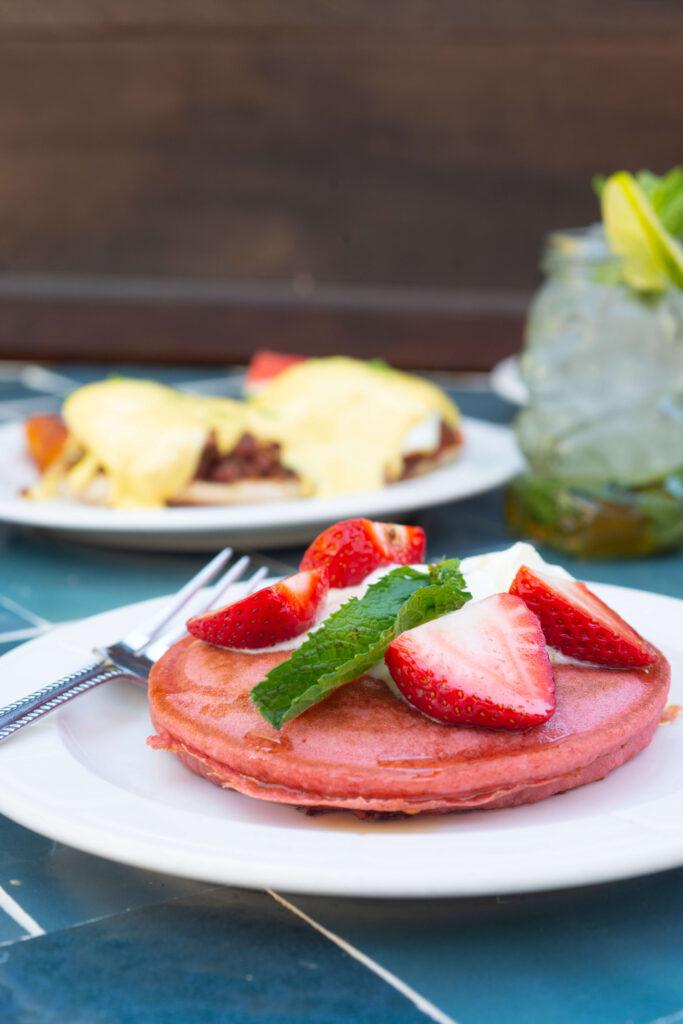 "The City of Good Living" is the motto Frederick Drake coined for his beloved city of San Carlos. Inscribed on Drake's windows is a play on that sentiment, "Where Good Living Begins," inviting people to gather once again. Christian is especially appreciative of the way locals are rallying behind their newest restaurateur, even passing on silver dollar keepsakes to him for good luck. "I hope to build a strong community," he reflects as his eyes scan across the dream that has come to fruition. "Food brings people together."