Usually when someone deploys the adage "when life gives you lemons, make lemonade," they are referring to turning a pesky, unplanned inconvenience into something that they may actually enjoy. When life served Stanford chemistry professor Carl Djerassi some of the sourest lemons of all, the death by suicide of his daughter Pamela, a painter and poet who was just 28 years old, he decided to dedicate the rest of his life—time and money—to founding the Djerassi Resident Artists Program, which to date has provided over 2,400 artist residencies since its founding in 1979. The program's property in Woodside is so strikingly beautiful that it affords artists the divine inspiration they need to create their most beautiful work and further their careers. That's some very sweet lemonade.
After his personal tragedy, Carl Djerassi took a pilgrimage to Italy with Stanford english professor Diane Middlebrook (who would later become his wife), searching desperately for answers and peace in the wake of disaster. There, he took note of the patronage that the famed Medici family had given to artists in Renaissance Italy. This incited a determination in Djerassi to extend similar support to female artists on the land he owned back home on the Peninsula. Because he felt that the depression which ultimately led to Pamela's death was caused by her perceived lack of support as an artist, Djerassi decided that forming this program to champion other artists would be a fitting and important way to honor her life.
If you're of the more academic set, you may recognize Carl Djerassi's name from his hand in the science behind oral contraception. In fact, he is sometimes referred to as "the father of the pill." As a research scientist for Syntex Corporation in the 1940s, Djerassi was a member of the team that discovered how to manufacture artificial progesterone from Mexican yams (crazy, we know!). This was the foundational building block for the development of a
human oral contraceptive.
The land where the Resident Artists Program now sits was originally home to the Salson tribe of the Ohlone Indians. They used it for logging and cattle ranching into the 20th century, so when Djerassi bought it, he'd intended to continue those practices. Djerassi built a house on the land, as did his daughter Pamela and son Dale (who serves on the board of the program as one of the original founding trustees). Djerassi's intention for its usage didn't shift until that fateful trip to Italy following his devastating loss.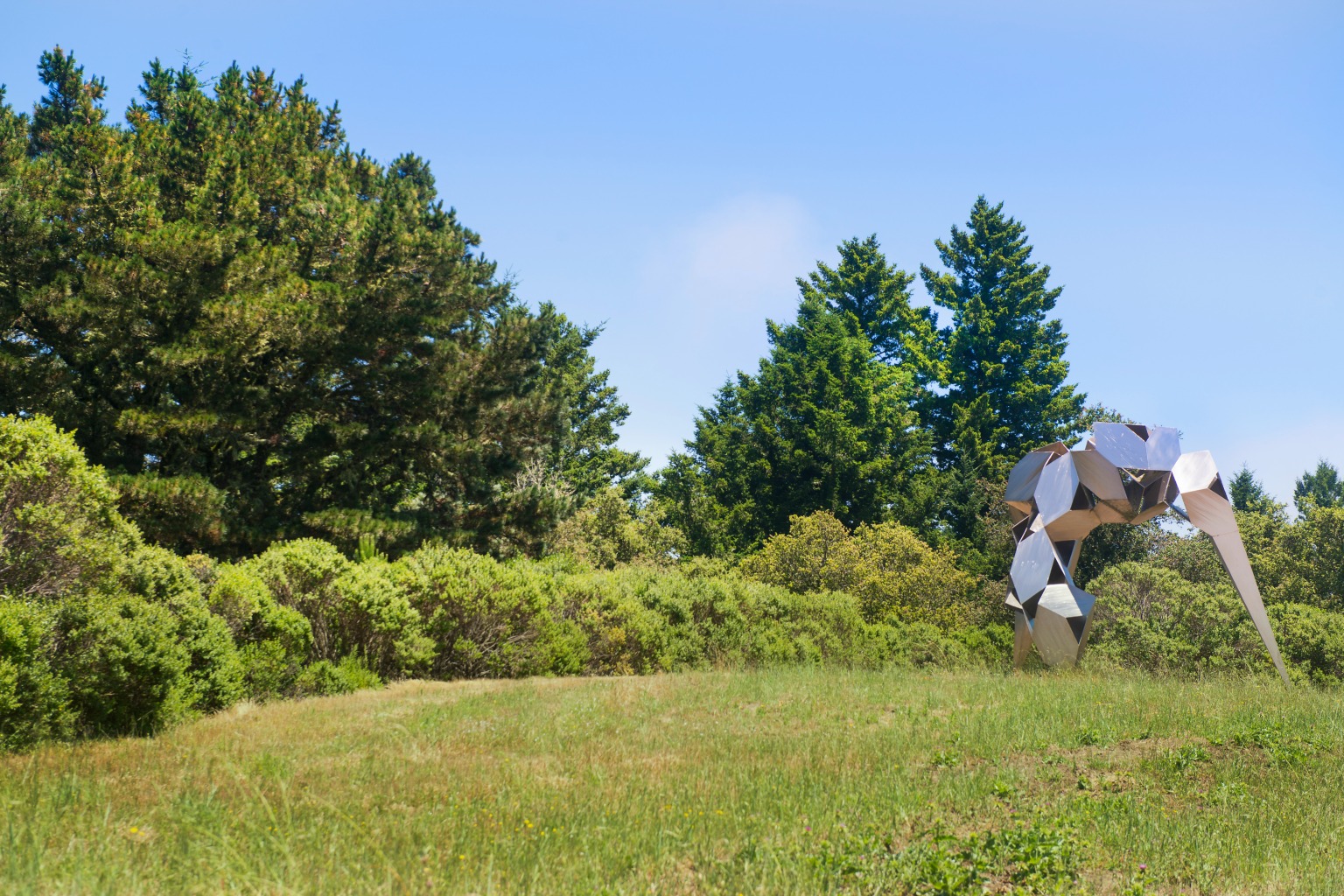 The cultivation of this wonderful program did not happen overnight. The first artist involved was Tamara Rikman from Jerusalem; she began a year-long residency in 1979. She was quickly followed by a group of four more women. Then, in 1983, the program opened its doors to men as well. Around that time, the very first executive director of the program was hired and it began its evolution into the well-oiled machine that it is today.
The 2,400 resident artists Djerassi has hosted have come from 54 countries and all 50 states. The program has hosted writers, visual artists, photographers, filmmakers, composers, choreographers, biologists, physicists and more. Margot H. Knight, Djerassi Residency's current executive director, puts it best: "It's a joy to know we have, through the gift of time, advanced the careers of over 2,400 artists and scientists up here on the mountain. In my past life, I was a grant maker and giving time is even more satisfying than giving money."
As if providing "uninterrupted time for work, reflection and collegial interaction" in a setting conducive to masterful creation wasn't enough, it's also part of the Djerassi program's mission for those who reside to be good stewards of the land itself; they use and care for each facility wisely and with the least impact on the environment. In 1999, the program created a conservation easement with Peninsula Open Space Trust (POST), which set strict development limits on its property, guaranteeing that its majestic landscape of coastal redwoods, streams and rolling hills, oaks and coast redwoods would be protected in perpetuity. If you are ever near the Woodside property, don't miss going on one of their guided hikes (which run from spring into autumn). You will be impressed and enlightened by both the art of nature and of the residents themselves.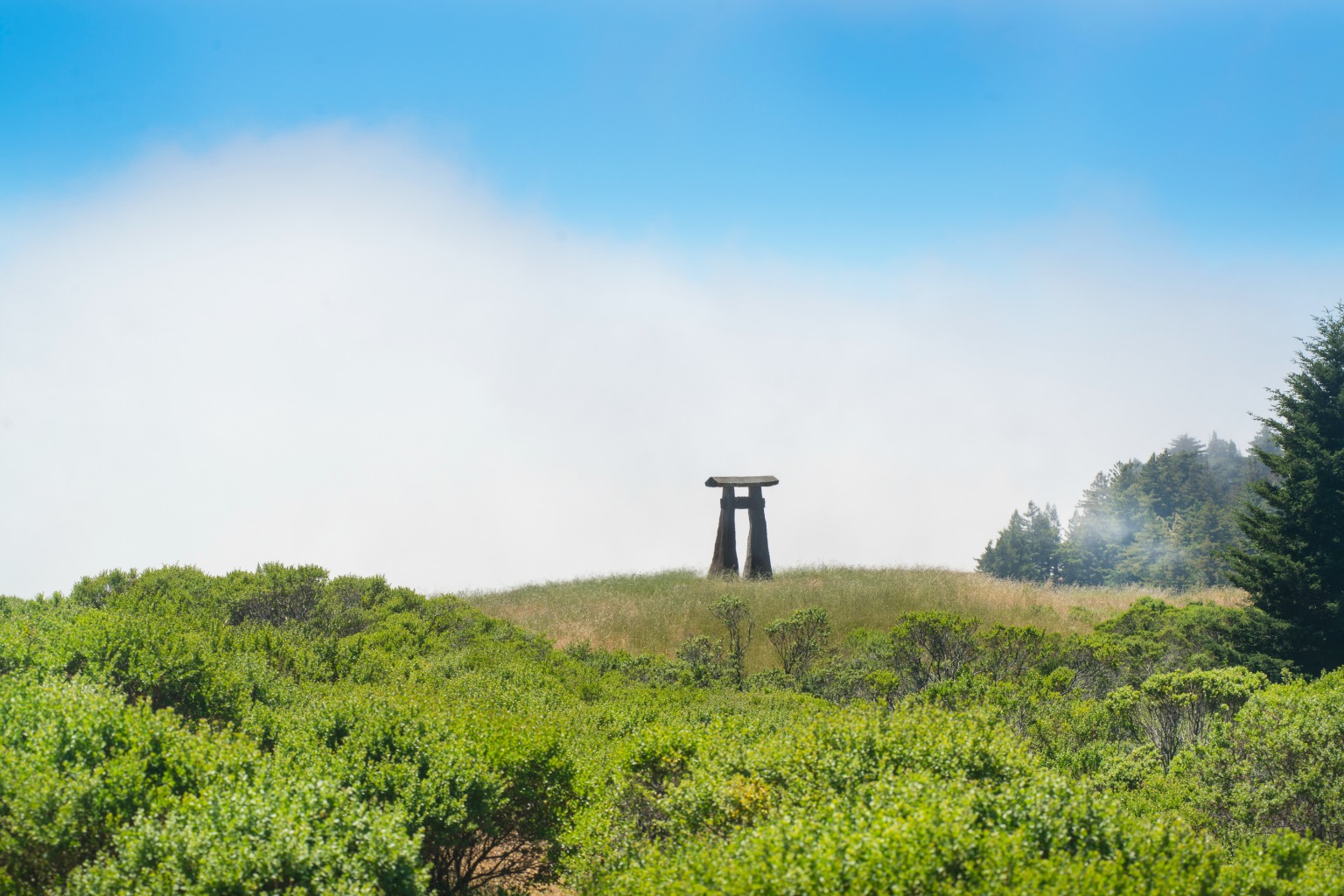 While the Djerassi Resident Artists Program would not exist without the generosity of Carl Djerassi and the entire Djerassi family, it did become an independent non-profit in 1999, to which Carl donated the land and buildings, along with Pamela's house. Though this year's annual summer Open House has already passed, guests are welcome at October's Artful Harvest benefit dinner and auction, proceeds from which go back to the organization's programs and grants. Check the Djerassi website for more information.
Carl Djerassi was reunited with his daughter in 2015 when at age 91 he passed on. The program he founded is a testament to Pamela and to art. But to be leveled so completely by the loss of a child, and to be able to conjure the wherewithal to channel that pain into charity and support for others, is also a testament to human strength, in this case, to Carl Djerassi's particular human strength.
For more information go to djerassi.org