"I've always been very hungry," Chef Donato Scotti says, laughing. "And not because my mother didn't feed me!"
The chef-owner of Donato Restaurant Group—which includes Redwood City's Donato Enoteca and CRU Wine Bar, Berkeley's Donato & Co. and San Francisco's CENTO Osteria—has had a love affair with food for as long as he can remember. Born and raised in a small town outside Bergamo, Italy, Donato decided in middle school that he wanted a career in the hospitality industry.
He started modestly, taking a summer job with a bakery shortly before his 13th birthday, delivering bread by bicycle. "I wanted to work in a bakery because I loved bread," he says. But he also loved the work, arriving at 4AM—two hours before his shift started. A perk of the job was the mid-morning snack that included a piece of chocolate and a half-dozen rosetta bread rolls.
At home, family meals weren't fancy, he recalls, "But we always ate well. We would eat rabbit on Sundays; we raised them. We would butcher a pig once a year to have our own salami, and my grandpa used to have chickens." Fresh produce came from the family's orchard.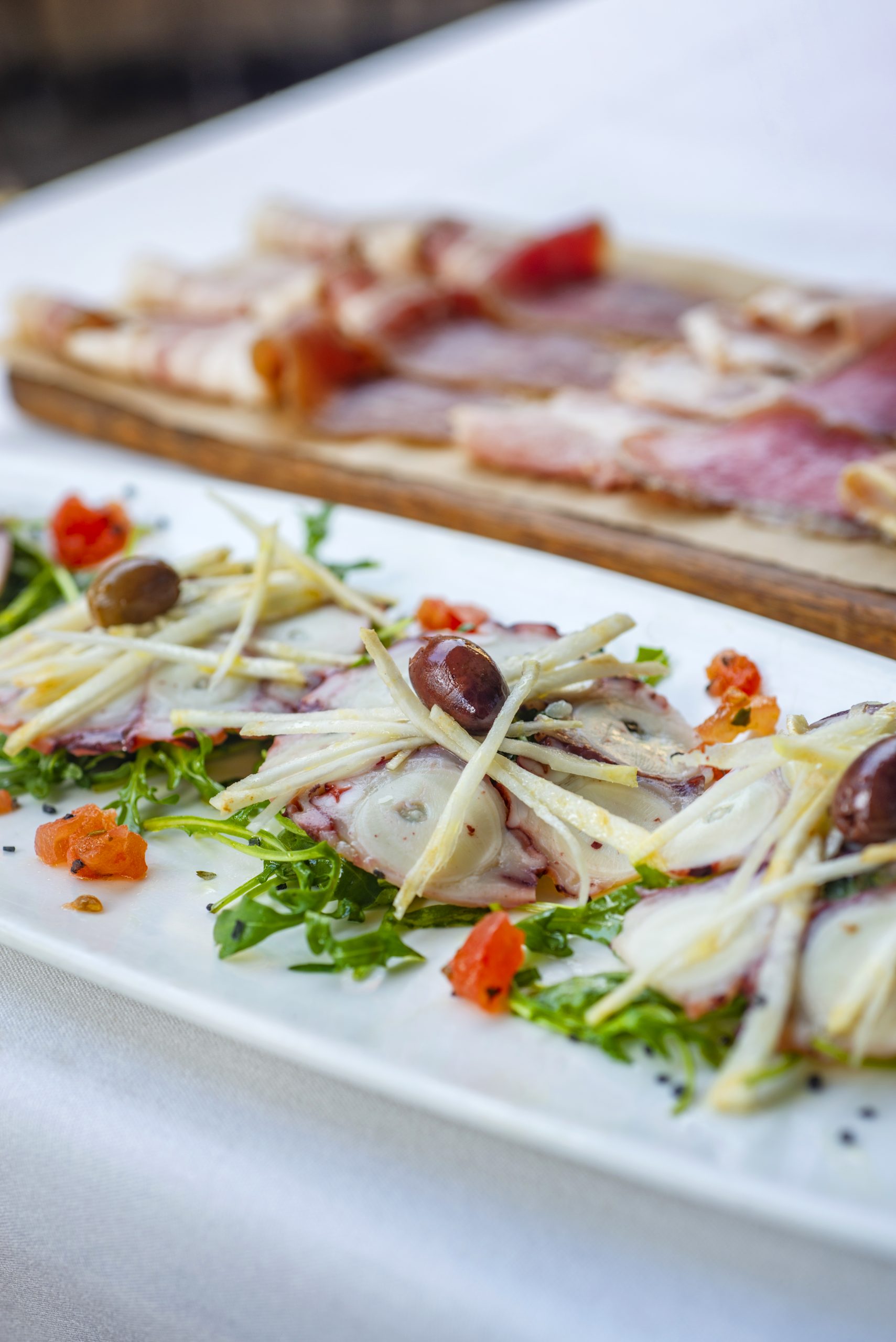 After completing culinary school and several years of hands-on education at a Michelin-starred restaurant in Bergamo, Donato left Italy to work in New York City. He arrived in 1989 and embarked on building a dynamic career that included six years at the iconic Los Angeles restaurant Valentino, eventually becoming head chef, followed by earning his chops opening three restaurants in Fresno. He moved on to Il Fornaio in 2000 and landed at the Palo Alto location in 2002 as head chef. Donato and his wife settled in Mountain View to raise their family.
While working at Il Fornaio, Donato was offered the opportunity to open La Strada Ristorante Italiano on Palo Alto's University Avenue. It was a pivotal career move. Working with the owners, he developed the concept and menu and ran the kitchen, emphasizing the Northern Italian food he had grown up with. "I put a lot of effort and time into La Strada. It was a learning experience, and it allowed me to become who I am now," he says.
After four years with La Strada, he was ready to open his own restaurant. He had a very specific plan: "Serve the kind of food you would find in a restaurant in Italy, while keeping the place as Italian as possible—owned and run by an Italian chef. A place where you could go out with friends to have a quiet dinner without spending a lot of money."
Through a business associate, he found the perfect space in Redwood City, just as the city was beginning a major revitalization. Donato purchased the space in early 2009 and got to work. Donato Enoteca opened that June.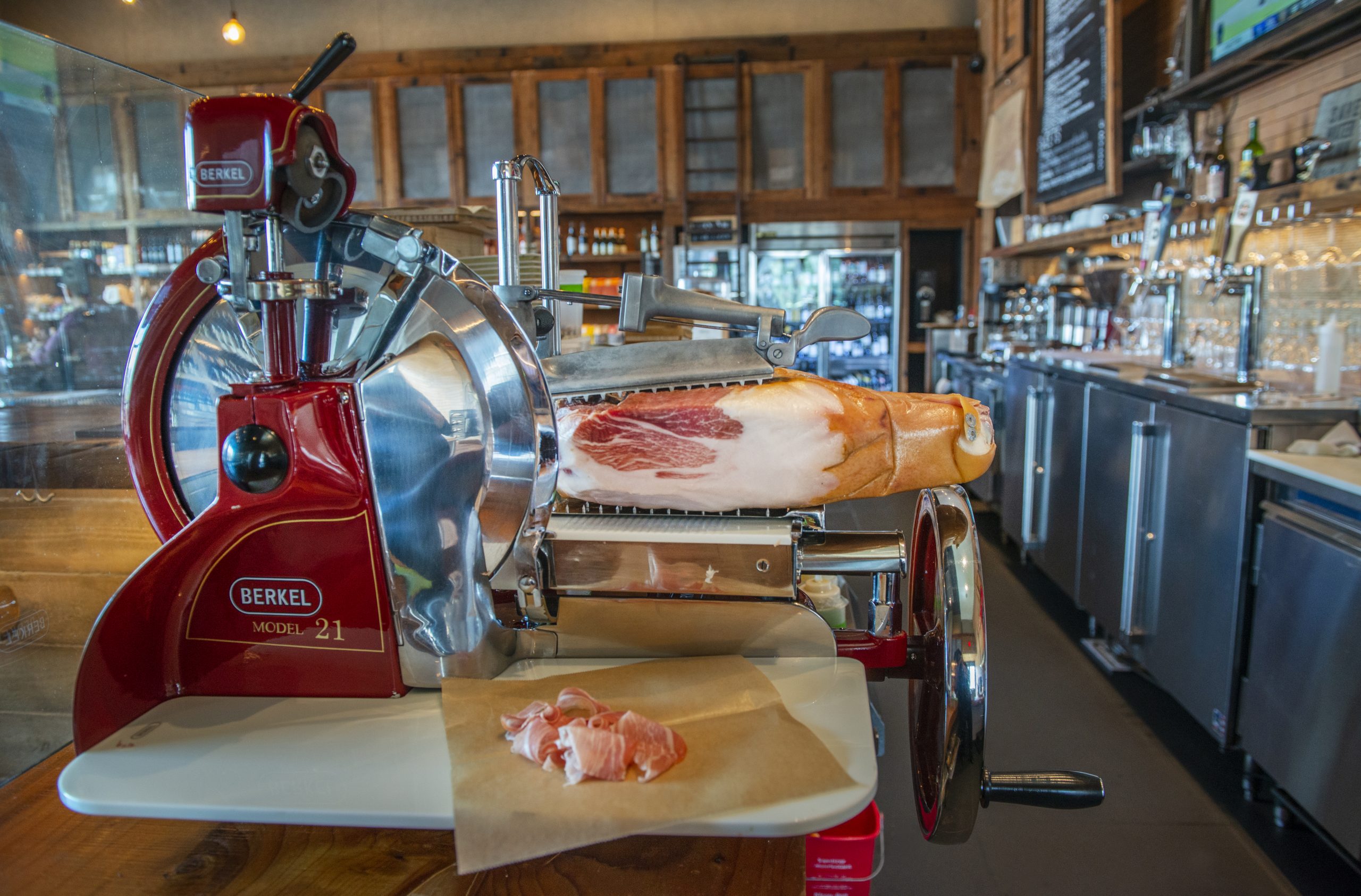 Now a three-time Michelin Bib Gourmand winner, Donato Enoteca is family-friendly, comfortable and Italian to the core. The main dining room evokes a typical restaurant in the Tuscan countryside, with exposed-beam ceilings, white walls, concrete floors, open kitchen and simple wooden tables and chairs. A small private space opposite the restaurant's entrance accommodates business meetings and dinners. The rear dining room, also available for private events, is plush with a carpeted floor, upholstered high-back chairs and floor-to-ceiling curtains. Connecting the two dining spaces is the well-lit bar area with access to the restaurant's patio.
The food menu highlights a cross-section of Italian dishes using seasonal local ingredients, housemade items and specialty ingredients imported from Italy. The decision to use local organic produce was made early on; it was a must-do in Donato's opinion.
Fresh pasta has also been an essential component of Donato Enoteca's dishes. Agnolotti del Plin (sausage, veal and rabbit ravioli with a tomato sauce) and Bigoli e Coda (thick spaghetti with oxtail) are two mainstays of the menu.
Although many components are made in-house, the restaurant lacks the space to produce dried pasta and smoked and cured meats, something Donato hoped to change. Opening Donato & Co. in 2017 with friend and chef Gianluca Guglielmi solved the problem. The Berkeley restaurant's large basement was turned into a commissary space for creating dried pasta and Italian charcuterie, such as bresaola, coppa, and pancetta, which are now distributed to Donato's other properties.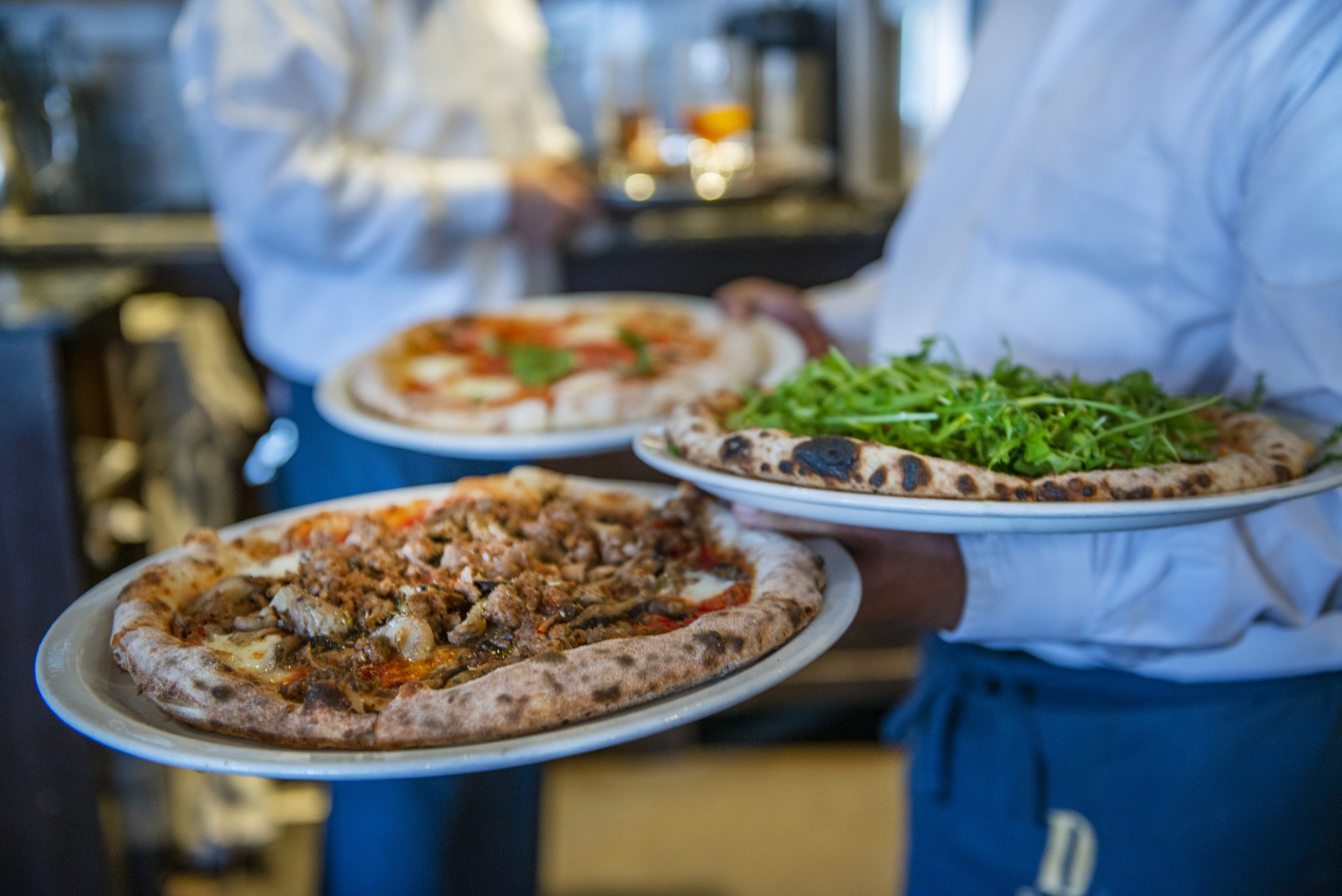 In 2013, the developers of the Crossing 900 building in Redwood City came calling, offering Donato a ground-floor retail space. He decided on something different from previous ventures—a European-style wine bar with retail. While Donato Enoteca hosts monthly wine dinners, a wine bar would offer customers a more casual wine and food experience.
"I wanted to provide a very European experience but not break the bank," he says.
CRU would be a modern enoteca: part wine bar, part tapas bar and part retail business. With Box, Inc. right next door, Donato anticipated drawing a younger clientele, along with his Donato Enoteca regulars. Customers could grab a beer after work, purchase a bottle of wine before jumping on the train to head home or enjoy a snack before taking in a movie at nearby Century 20.
Donato worked with Ken Hayes of Hayes Group Architects to create a plan for the space, taking inspiration from the Caltrain tracks that run next to the building. Donato also collaborated with artist and designer Anné Klint on interior details that incorporated train station and railroad track elements throughout, resulting in a warm, comfortable feel without adding kitsch. CRU opened in November 2016.
The interior's centerpiece is a Klint-designed wood and metal sculpture that doubles as a lighting fixture above the bar. The bar, tables and chairs are made of reclaimed wood and iron, evoking railroad ties and tracks. Built-in shelves lining CRU's walls were created with wood reclaimed from a barn in San Jose. Small tiles behind the bar are reminiscent of rail spikes. On the bar sits a vintage Berkel meat slicer and a rebuilt Faema E61 coffee machine. A big-screen television hangs on the wall behind the bar, perfect for viewing sporting events. A large front patio provides seating for al fresco sipping and snacking.
The wine list offers approximately 25 selections of mainly Californian, Italian and French wines, available by the glass and bottle. Beer drinkers can choose from an assorted dozen of craft beers, half on tap. And if you're a coffee nerd, CRU has you covered with coffee drinks made with the exquisite Giamaica Caffè. Customers can also purchase bags of Giamaica Caffè beans directly from CRU.
Service is fast-casual, and the menu is an order form- style page that you fill out and hand off to your server. In addition to the housemade charcuterie options, shareable plates include Roman-style pizza and what Donato calls a "mini paella."
The retail side of CRU offers a selection of more than 100 wines to suit almost any palate. The focus is on lesser-known wineries in California and around the world.
Not one to rest on his laurels, Donato wants to take CRU to a different level. "What we do is unique; we're not your common wine bar," he explains. "We're better equipped to provide a different experience food-wise, and we do this well."