If you find yourself out and about in the evening, looking for a cool place to stop in, Burlingame is a good bet—with two bars setting the bar for Peninsula nightlife. One is Barrelhouse Bar, across from the Burlingame train station. Attracting a packed after-work crowd, Barrelhouse features reclaimed wood decor, steampunk lighting, craft cocktails, beer, wine and a city feel. Also on tap here: an outdoor patio, occasional live music, a happy hour, and if you're hungry, a small menu of charcuterie and a variety of empanadas.
The other hot spot is a short walk down Burlingame Avenue and a left turn at the Apple store. Here, you'll find the Vinyl Room—a drinks-only retro lounge fitted out with old-school album covers, a bar, dance floor, live music and DJs spinning playlists for customers who shake it as fast as the bartenders mix drinks.
Both are popular stops on the annual Burlingame Halloween pub crawl and costume contest. And though the two locations may have different vibes, they share the same owners: Juan Loredo and Jose Natividad, two young men who started out even younger, and who've successfully worked their dreams into reality.
It all started when Juan and Jose met while fraternity brothers at San Jose State. They were studying advertising when they both got jobs working at a local bar and grill. The money was good, they liked the environment and they did very well. A seed was planted.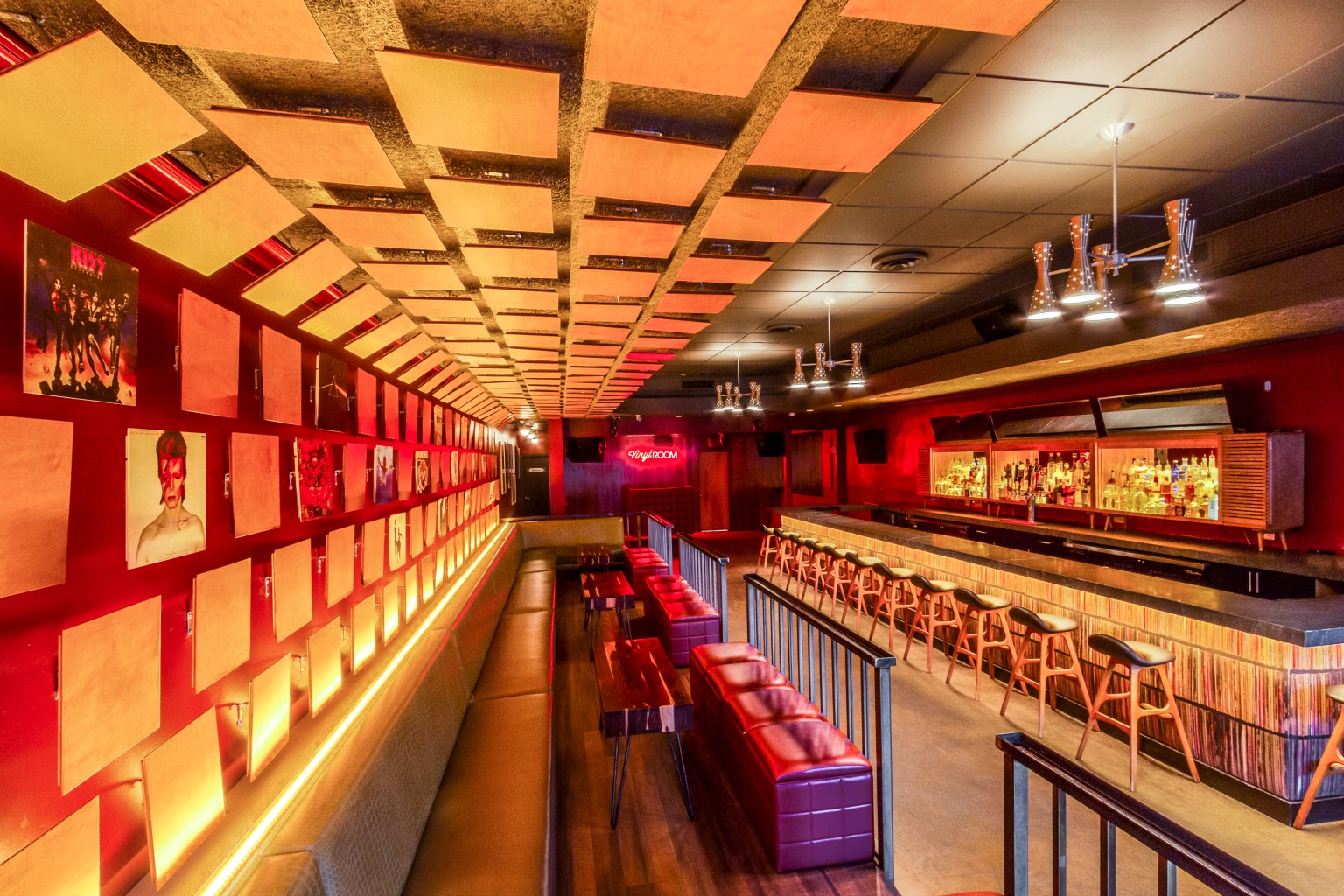 After college, Juan got a job with Nielsen doing media research, and Jose jumped into an assistant role at Morgan Stanley. But at night, they continued working behind the bar. They would work their full-time jobs and go straight into bartending at night. And at some point, both realized it was the best part of their day. "I looked forward to working at the bar at night, interacting with people on that level. It just seemed natural," Jose says. "I got captivated by it; I just wanted to stay in the business." And as it turned out, so did Juan. The seed took root.
From that realization, it was a three-year slog of working full-time by day and bartending at night so they could open up a place of their own, without needing an additional partner or investor. "We didn't really care about getting a day off," Jose recalls. "We just wanted to save money and open up our own bar."
Flash forward to 2006. Just 25 at this point, Juan and Jose had accumulated enough savings. It was time to make it happen. "We both grew up in San Jose so we wanted to get out of San Jose. San Francisco was definitely the benchmark," Juan says. Still, the two were realistic. "At 25, we'd helped our managers, but operations is completely different, being an owner. We thought, if we go to San Francisco, we're just gonna get eaten alive and we're gonna fail, so let's not do that."
Instead, they set their sights on a "small bar in a small town." They ruled out Campbell, Los Gatos and Willow Glen. "We decided that we were going to try to find something closer to the City that met that criteria: a small town that had a bar for sale that we could possibly buy."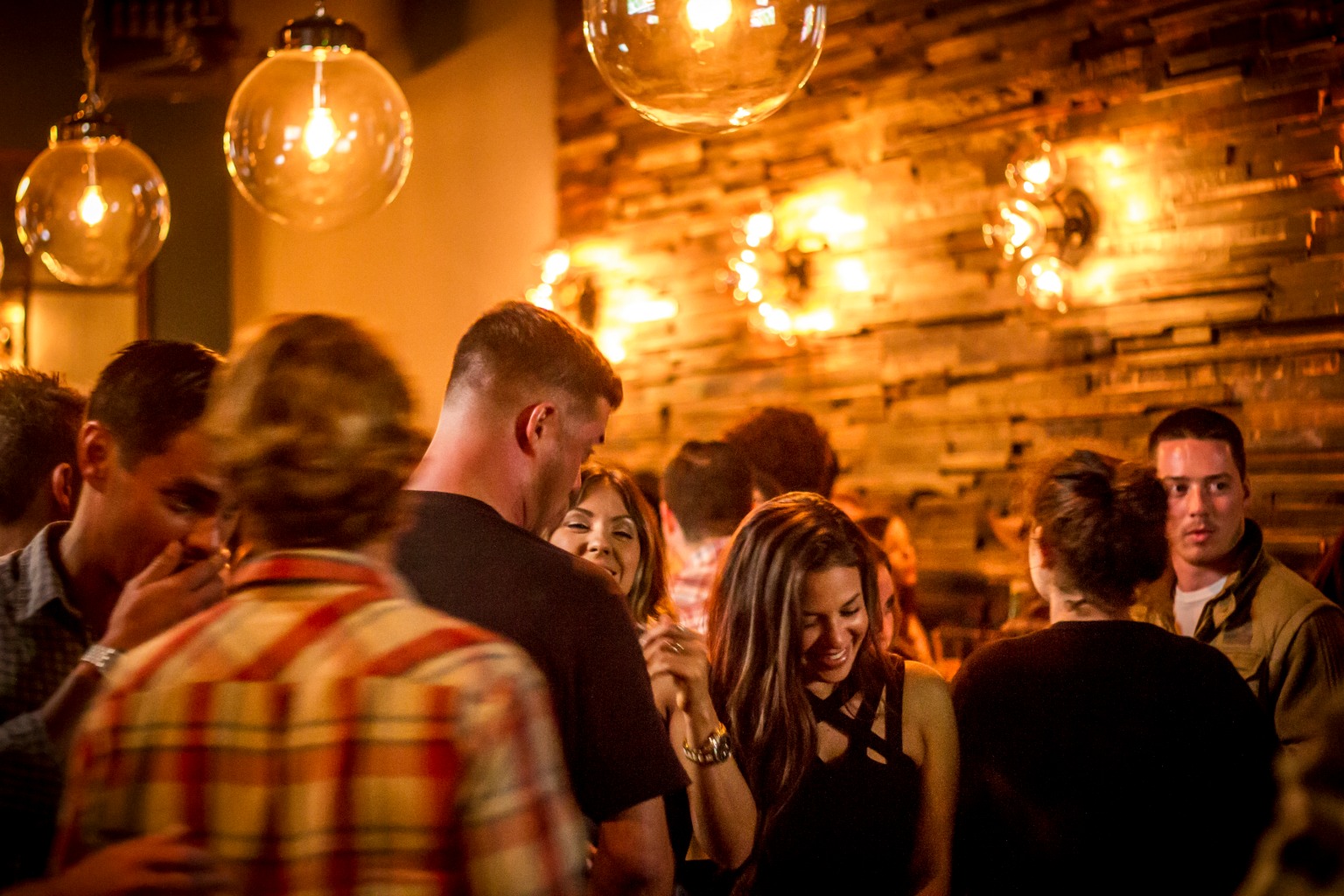 At last they heard about a closed bar and disco in Burlingame. It was a mirror ball in the rough, but Jose and Juan agreed—this was the place. Rolling up their sleeves, they started peeling off the layers of what had been Rocket's Nightclub. Long before that, it was the Polo Club, reportedly an old haunt of the legendary late Hillsborough resident Bing Crosby. Finally, when the hammering was over and the dust settled, what emerged was the Vinyl Room. With DJs playing hip dance music and bartenders serving up great drinks, the buzz started to grow. "Everyone just gravitated towards it; everyone was excited for something different and new," Jose says.
By 2011, the duo felt the time was right to open a second bar, and Barrelhouse was born. This time, the concept was the "Peninsula's Neighborhood Bar." Offering beer, wine and spirits (which all come in barrels), the name "Barrelhouse" captured their intent of having selections appealing to everyone. Eight years later, the joint is still jumping. And even though Juan and Jose make success look easy, in the unpredictable world of hospitality, it definitely is not. "We dedicated ourselves to doing it. We committed," Juan reflects. "People will come in and they know we have two bars, and they ask, 'Is this all you do? You probably have another job, right?' And I just look at them… 'What?' Because it's a lot of work. You're here sometimes until 3,4,5 in the morning."
At the end of the night, they love what they do and it shows. "We're always happy to be here, to take care of the customer, to take care of our business," Jose says. "Even when it's difficult sometimes, we persevere. We are all-in to make it work, no matter what."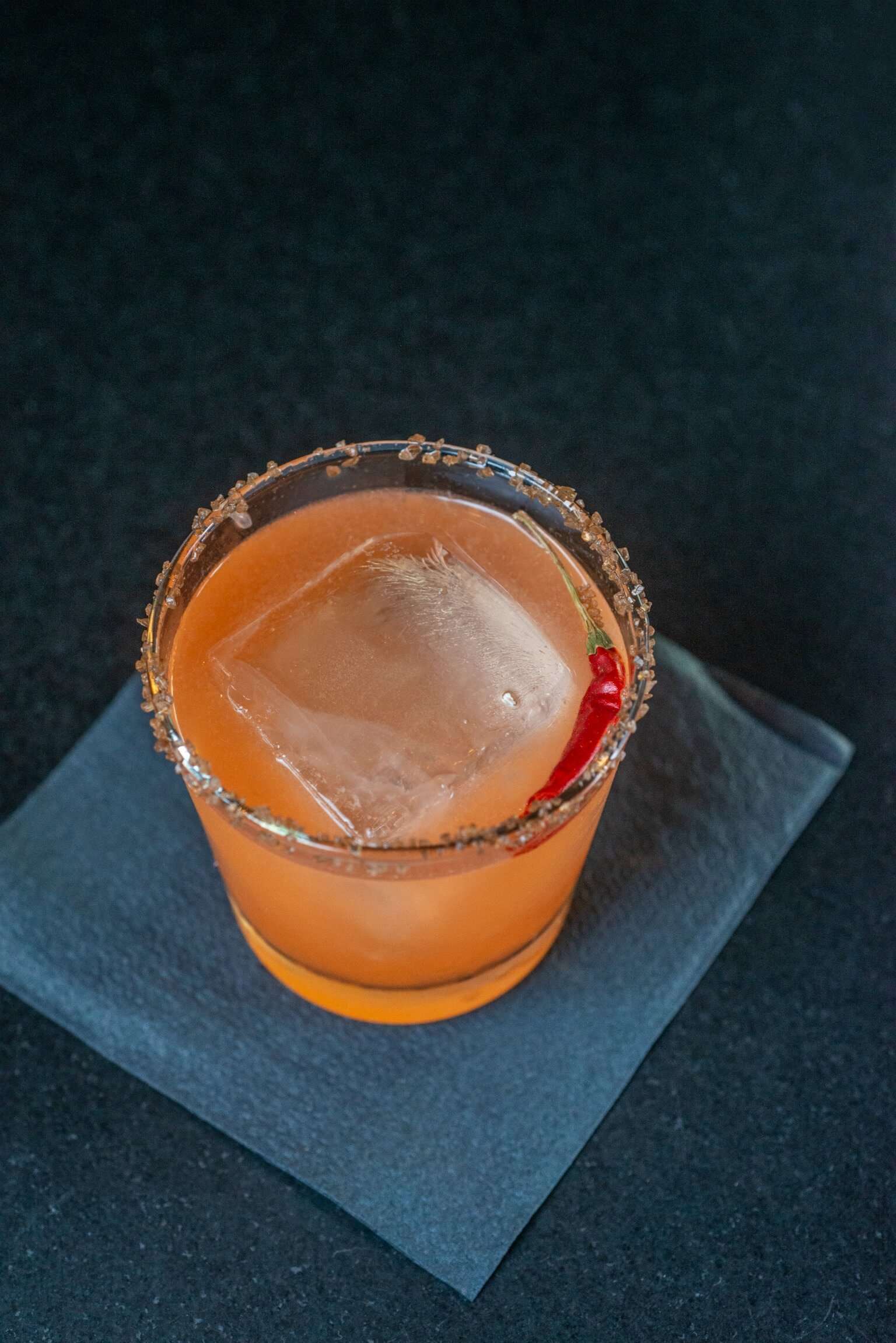 make it
THE CORTEZ KILLER
From the Barrelhouse Specialty Cocktail Menu, the Cortez Killer is the creation of Barrelhouse manager Jesus Partida. Crafted with Mexican Mezcal, the Chile de Árbol (Mexican red chili pepper) garnish gives the drink its final kick.
Ingredients
1½ oz. Mezcal Unión

     

1

 

oz. lime
½ oz. Agave nectar
½ oz. Aperol

         

Slice of serrano pepper

     

Chile de Árbol (garnish)

   
Instructions
Add all ingredients into shaker and shake. Put one large ice cube into an English highball glass rimmed with smoked cherrywood salt. Double strain cocktail into the glass and garnish with Chile de Árbol.
BAR HOP:
Vinyl Room
221 Park Road
Barrelhouse
305 California Drive