Words by Sophia Markoulakis 
Marketing pioneer Philip Kotler once said, "A good company offers excellent products and services. A great company offers excellent products and services but also strives to make the world a better place." Redwood Shores-based Penny Chin, who began her interior design career in 1982, applies this sentiment every day. She helps her clients transform their homes with the knowledge and patience of someone who has executed hundreds of projects.
Penny's firm, Elements in Design, has a grasp on the numbers, expectations and realistic time frames of a project—whether it's Bing Crosby's Hillsborough estate, former Oakland As player Rickey Henderson's homes in Hillsborough and Las Vegas or a first-time homebuyer.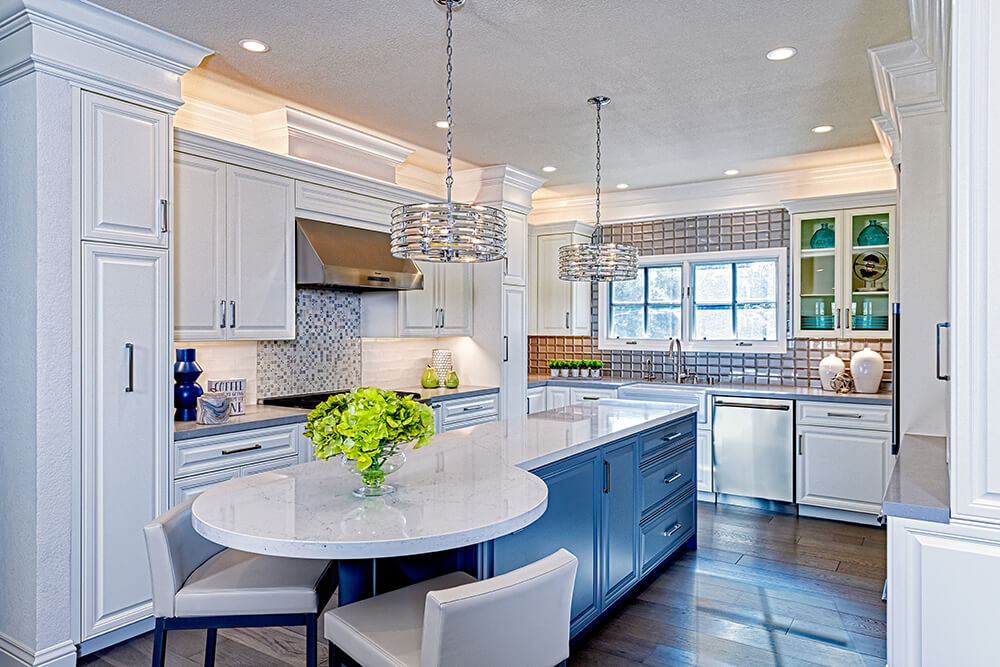 Penny's holistic path to design began as a young girl in New York where she would accompany her parents to open house tours and then doodle floor plans for fun. Years (and many doodles later), Penny had intentions to study architecture, but she married and decided to focus on her growing family instead. In 1972, she and her family moved to San Bruno and rented a home. Not long after, Hillsborough became their permanent residency.
One day, while sitting in her kitchen, reflecting that her children were in school all day, Penny asked herself what she wanted to do with her life. She had used an interior designer for her own home and recalls thinking, "Well, maybe now is the time to explore this interest." Especially drawn to kitchen design, she quickly realized it could be a timely pursuit. "Come to find out," she says, "no one in the early '80s was doing it."
After Penny earned a degree in interior design, she specialized in kitchens, but after a while, she learned about commercial design and realized that it was a better fit for her lifestyle. "Residential clients wanted me to be available on nights and weekends, but commercial clients needed availability during the weekdays, which worked better for raising five children," she recounts. Some of her larger clients (like IBM and Disneyland) required spatial design plans and Penny excelled at them. She also dabbled in restaurant design, a niche that she describes as a "puppet show," where the audience is the diner and anything is possible. Yet, she continued to keep one foot in the residential world, believing that it was where she could make the biggest impact.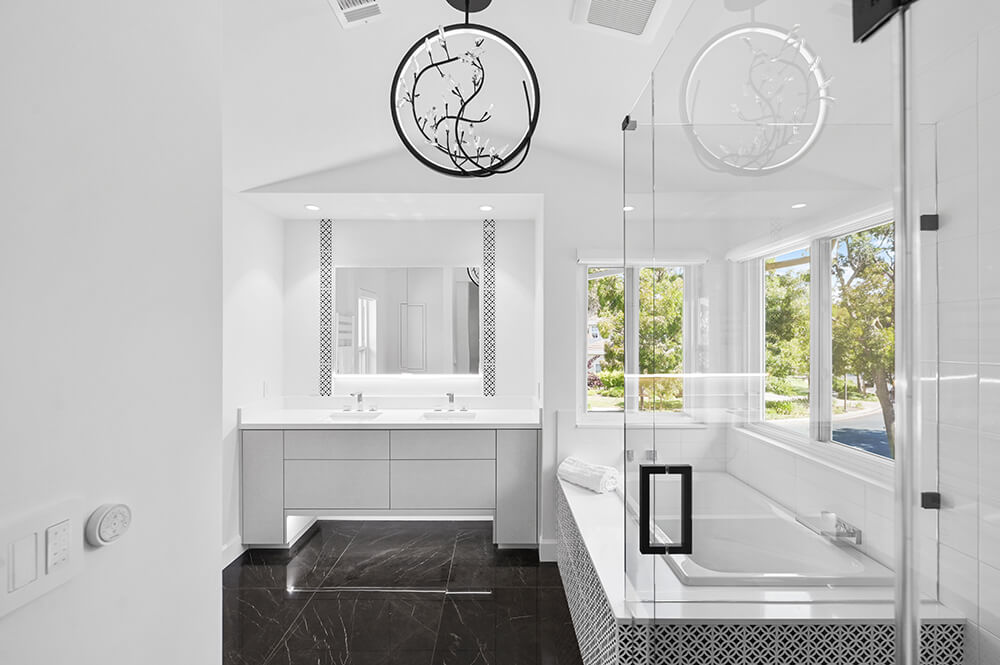 "Every skill I gleaned from my commercial and restaurant clients is used with my residential clients," she came to realize. "I've installed slat walls, where retailers hang hooks to display merchandise, in the kitchen for clients to hang their prized pots and in the pantry for modular storage." Such functional approaches are key to Penny's portfolio and design philosophy. "Function always comes first for me. Let's design for function first, style after," she says. "Interior designers are more than just color-pickers…we're spatial problem-solvers."
With an average of 30 projects a year for 40 years, Penny has seen a wide swath of design quandaries. The firm's website is filled with examples of transformations, and the Elements in Design team thrives on these projects. "Once we have the vision down," she notes, "we ask clients to be flexible as we take them on a journey with us."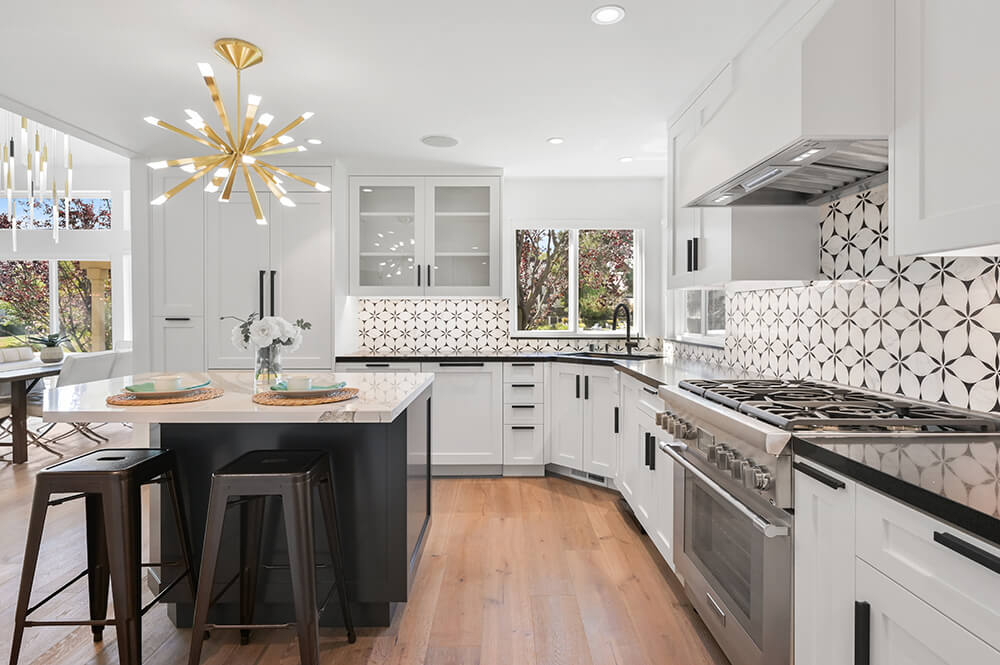 Penny is very transparent about budgets and will balk when figures don't align with the work. One way she works around a client's budget constraints is to map out a project in phases, tackling design dilemmas that are most critical first. With four different teams of licensed carpenters, plumbers and electricians, she can also match up the best fit and skill sets for each project.
Transformation is a familiar theme for Penny, who's progressed through three Hillsborough homes with her family before ultimately downsizing to her current residence in Redwood Shores. She enjoys living in a beautiful setting without the maintenance and says she's not ready for the next transition—retirement—yet. "I can retire at any time," she reflects. "I'd rather retire while my practice is busy, and I'm still happy working and making the world a better place."