Words by Lotus Abrams
Each new year brings the opportunity to examine the way we're living and take a fresh approach where needed—and that extends to our surroundings at home as well. San Carlos-based interior designer Emily Kates says that clients are especially ready to head in new directions as we enter 2023. "For a while, design was very safe. It was like there was a formula for every space," Emily notes. "But now, people are ready to push the envelope a bit more. We're seeing an increasing use of organic shapes, asymmetry and interesting textures and finishes."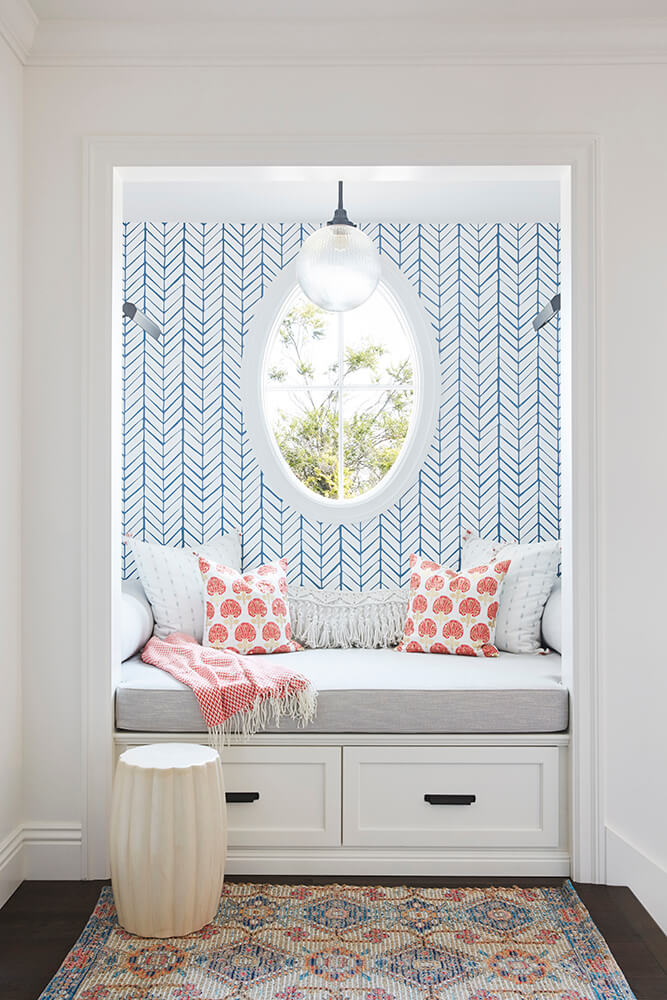 Emily grew up in Portola Valley and started her interior design career working at a large firm in San Francisco after completing the interior architecture and design program at the Academy of Art. After working her way up to design director, however, she decided to move back to the Peninsula nine years ago to start a family, as well as her own practice—and she hasn't looked back. Going solo has allowed Emily to take a more personal, collaborative approach to working with clients. It's a strategy that's clearly resonating, as she recently opened her own studio in downtown San Carlos to accommodate her flourishing practice. "When I started my business, the idea was to take on fewer projects to allow me to be fully engaged from end to end," Emily says. "I do my own CAD drawings, and I'm there all the way through to turnkey, so I oversee all the ordering and installations."
This hands-on approach keeps Emily at the forefront as home design trends and clients' interests continue to evolve. A big driver of trends is social media, which she credits with democratizing the world of design by providing a platform to showcase new ideas, products and raw materials to a broad and increasingly informed audience. And in the year ahead, the influx of inspiration need not be applied solely to primary spaces like kitchens and living rooms.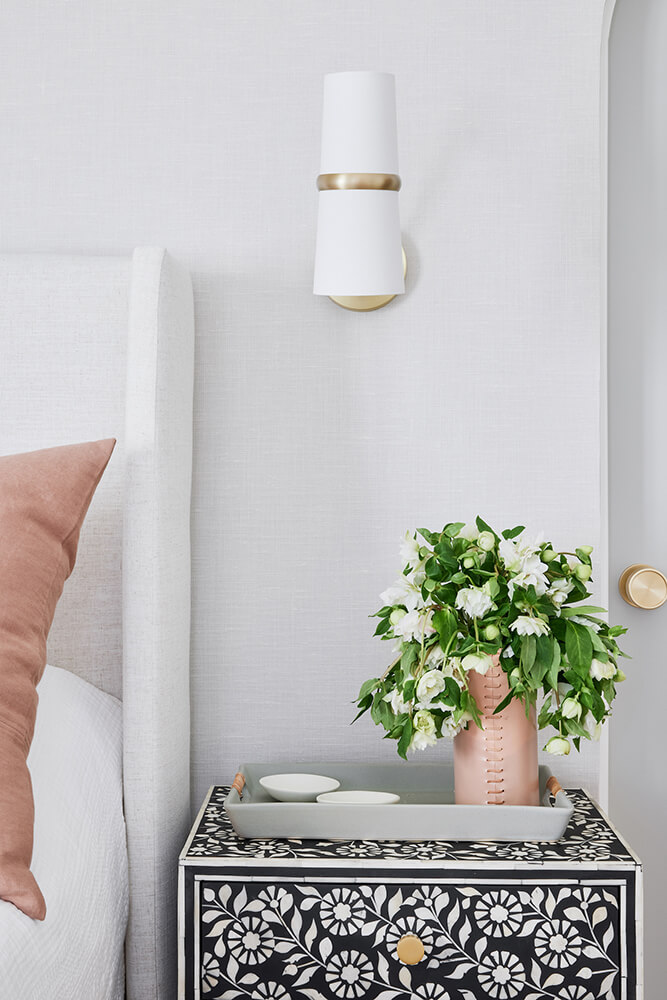 "It used to feel like design was reserved only for certain people and grand areas of the home," Emily says. "Now, people are looking at every aspect of the home as equally interesting, including spaces that were historically more utilitarian like closets, laundry rooms and mudrooms." A pop of color, bespoke wallcoverings, distinctive lighting or unusual flooring materials might appear overwhelming in a primary living area but add interest and a welcome dose of the unexpected in smaller spaces—a practice Emily refers to as "jewel boxing." "You now have the opportunity to be a little braver with things you might be too hesitant to try in a larger space," Emily says.
For a recent project Emily completed in San Carlos, an arched doorway, patterned wallcoverings and an Egyptian built-in chest of drawers with a wood top transformed the primary bedroom closet, which was carved into former attic space. (Page 91) "It's now an incredibly charming, beautiful gem of a room," she says, adding that the arched doorway was repeated in the entryway for the primary bath. "The space would have felt so different if we'd used regular white doors instead." In the primary bedroom, Emily covered the wall behind the bed in Holland & Sherry paperback linen: "It's subtle, so the eye doesn't necessarily catch it at first, but it provides this kind of warmth in the room versus using just paint, and it gives some sound attenuation because the room has a big, vaulted ceiling—it just feels so elegant."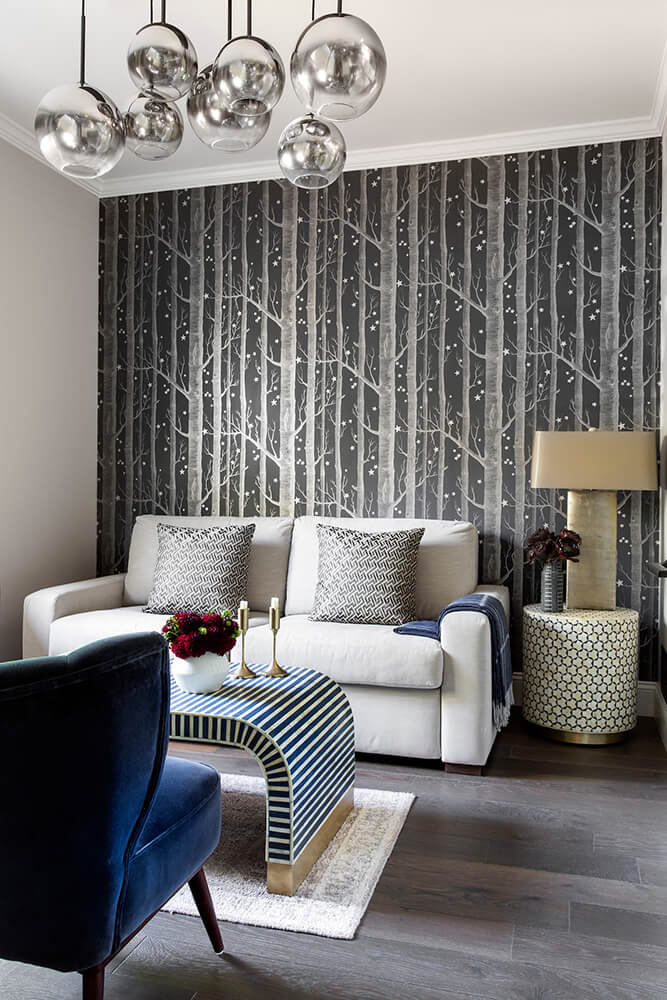 Another trend Emily sees emerging this year: clients are beginning to shift away from letting durability dictate their decisions about materials. "For a period of time, durability was the word of the day, but what that meant was that everyone was using man-made stone and performance fabrics, and people were rejecting a lot of beautiful natural materials because they're not always going to look the same as they do on day one," she says. "Now I'm seeing a return to an aesthetic where things don't have to remain absolutely perfect, and it's allowing the reintroduction of materials like soapstone, marble and softer woods."
For a project in Hillsborough, Emily used a stunning slab of Grigio Perla marble for the bar countertop, a material many clients would not have chosen in recent years, given that a bar is an environment prone to exposure from acidic liquids. "It will calcify and show rings, but we loved the depth and liked that it would age like a beautiful leather," Emily explains.
For Emily, the evolution of design trends has allowed her to expand creatively—a win for both her practice and her clients. "I've always loved classic design, but I like to keep things fresh in a way that's relevant to today's living," she shares. "At the end of the day, seeing clients' genuine happiness when they experience their homes and what we've all been working toward—that's why I do this."