Somewhere at the crossroads of talent and luck is Steve Rapport, an Englishman on the Peninsula coast whose first job out of college was to capture rock 'n' roll from the front row. Looking back on an illustrious photography career full of insights and exposure, he's finding new meanings in the negatives and b-rolls. And pinpointing the rapid start to how it all began. 
"Robert Plant playing at my university student union launched my career," he says emphatically. 
Steve was surrounded by a flurry of music activity while attending the University of Warwick in Coventry, England, in the late 1970s and early 1980s when he photographed local bands like The Specials and The Beat. The night the Led Zeppelin lead singer came to town, Steve knew the performance was a big deal.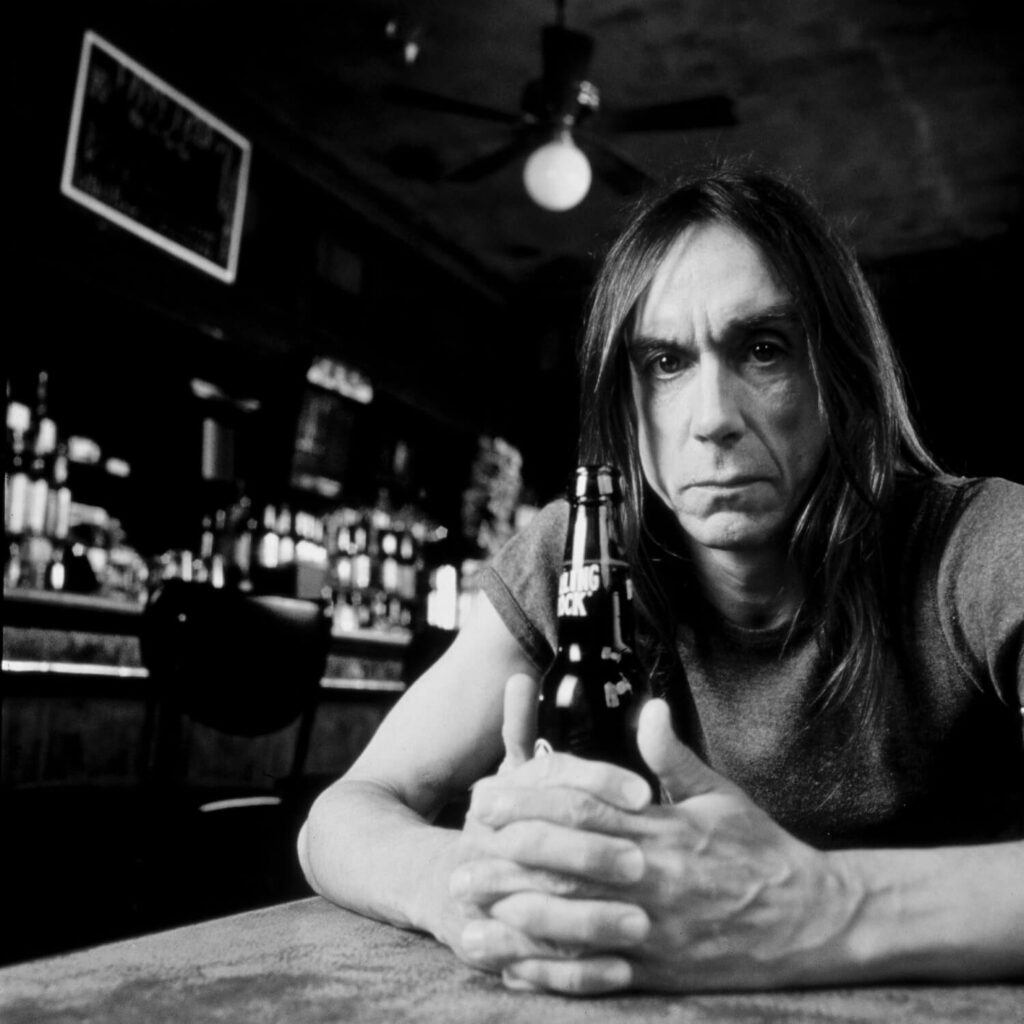 Although the lighting wasn't ideal, Steve took a few photos and got on a bus to London with his black and white prints of Robert Plant. "I cold-called Sounds, and they put me through to the picture editor," he says of the popular weekly music newspaper that focused on punk and heavy metal. Steve met with the editor and sold his first official photograph. 
He began receiving assignments to photograph bands around his college town, then in London, and eventually Steve traveled with rock 'n' roll musicians all around the world, always with his camera in tow. 
Steve recently opened (Mostly) Rock 'n' Roll Gallery, located steps from the ocean at Pacifica's Rockaway Beach, to celebrate his sharp and vivid imagery of a decade up close and personal with rock 'n' roll royalty. His images often capture artists without flair and with full focus while the compilation serves as a visual vault for exploring a gone-but-never-forgotten era of music.
The gallery is tucked inside a mixed-use building of office suites where the mellow and psychedelic sounds of Oasis and the occasional song by The Cure entice visitors to check out Steve's black and white and color portraits. "This is a great representation of my work," he says of the collection. "It was a dream of mine."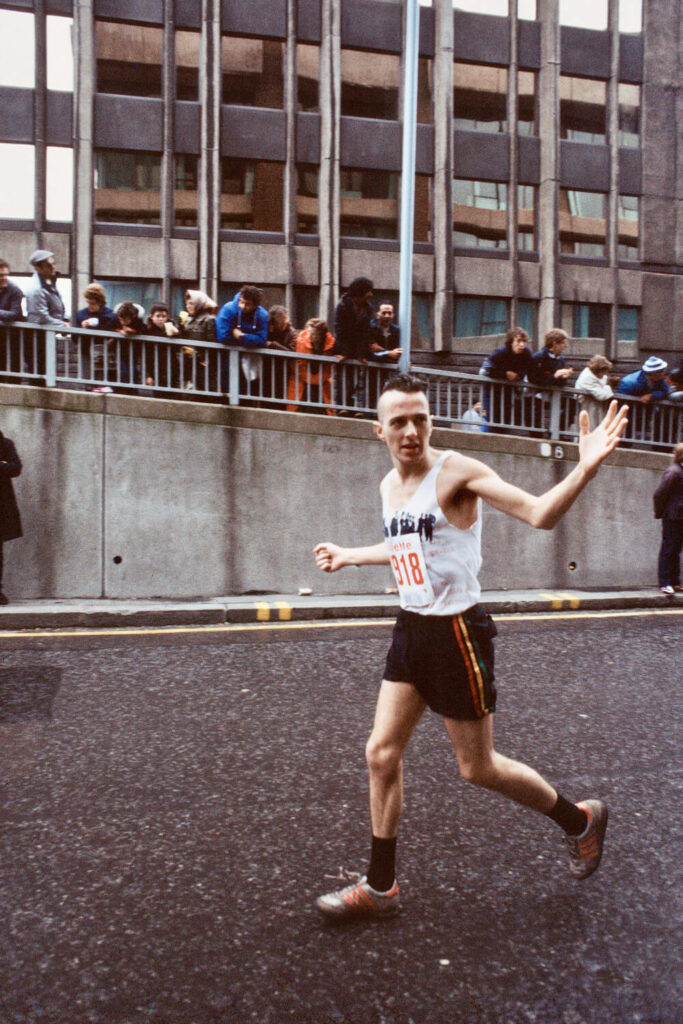 Steve moved to the U.S. in 1992 and adopted Pacifica as his new hometown, leaving his photo library behind in a friend's English cottage garage. With his photography career winding down in 1994, Steve worked as a web designer and has run his own martial arts school in San Francisco since 2001. In 2017, he was reunited with his rock 'n' roll photography archives and has been chipping away at scanning and restoring the prints and negatives ever since.
As he shared the images on social media, Steve discovered an enthusiasm for his work. "Things just kind of took off, partly because of the lockdown with everyone at home and partly because things are so sh***y here and in Britain, politically, and we are all looking back to the music of our youth," Steve reasons.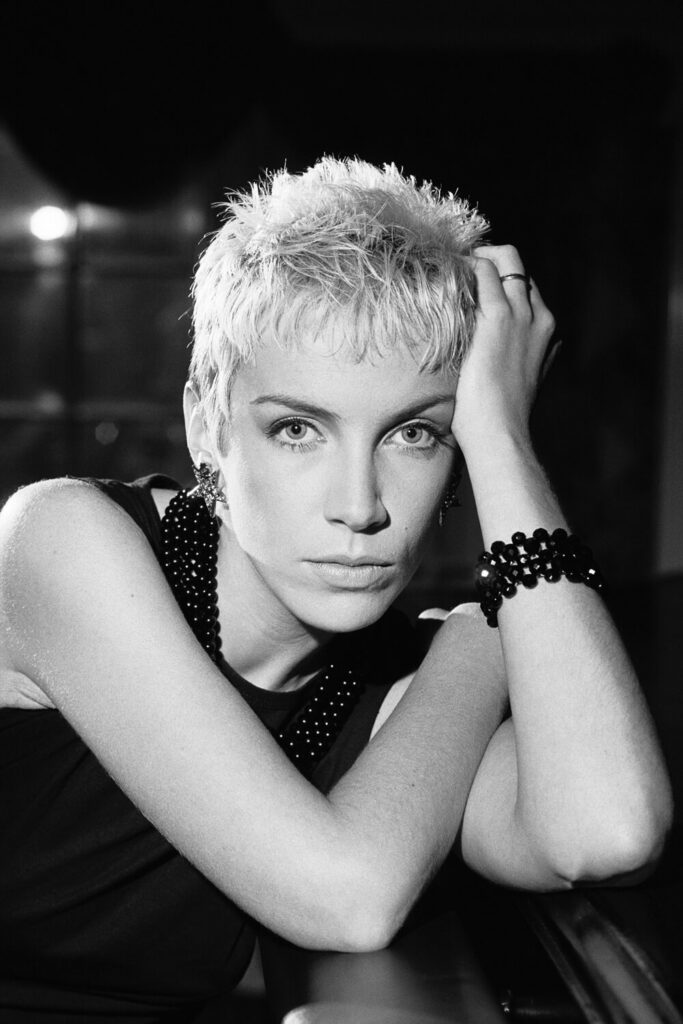 Many of the people who seek out the gallery are rock photographers or filmmakers. "A lot of bonding goes on in here," he adds. People share their stories about drinking with Joe Strummer of The Clash, playing in bands or working for Winterland, Bill Graham and record companies.
Examining his photo collection through a more mature lens has given Steve the chance to honestly reflect on his photography skills. "Looking back now, I wish I'd had the same view of my abilities as a photographer then as I have now," he admits. "I think I was a much better photographer than I gave myself credit for."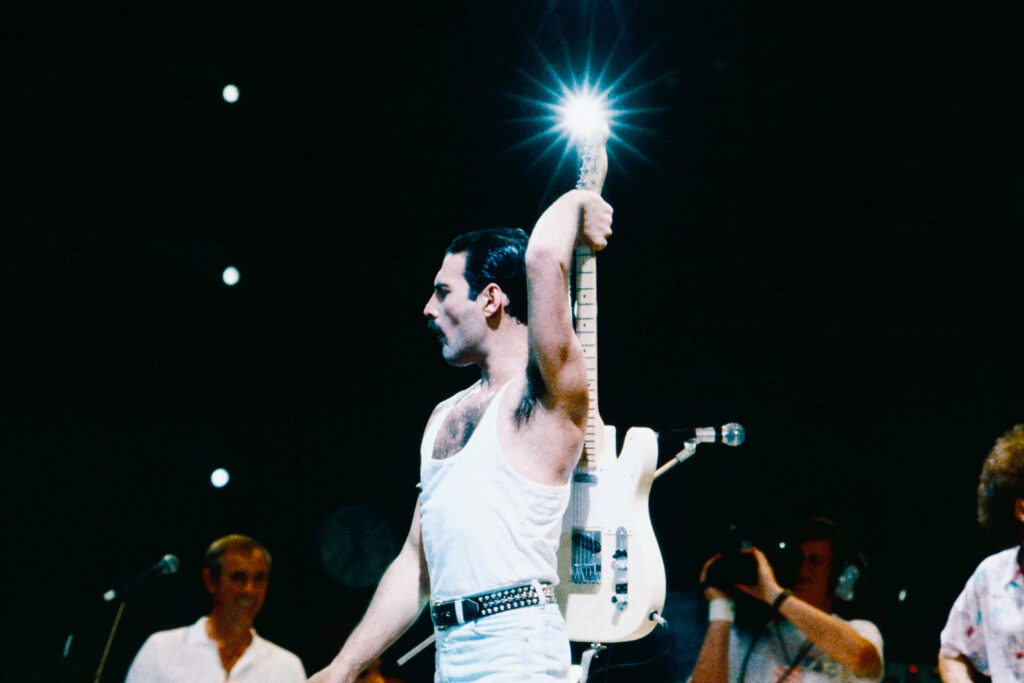 Surrounded by some of the best in the business and concentrating on doing his work, Steve never really dwelled on his talent. "And now when I see my old pictures like Paul Weller in The Style Council, Joe Strummer and The Clash, Siouxsie and the Banshees, and The Ramones, these are really, really, really good pictures," he says.
Drawn to mid-century modernism, Steve's photography epitomizes the less-is-more aesthetic. "I always thought I was kind of a boring photographer," he says in jest. "My pictures are a bit dull because there's nothing clever about them. But it turns out that's my aesthetic." 
Fans of Steve's work have told him they think his subjects look relaxed, as if they aren't posing. He takes these comments as compliments. "Having a lack of style really allowed people to express themselves instead of me interpreting anything," he reflects.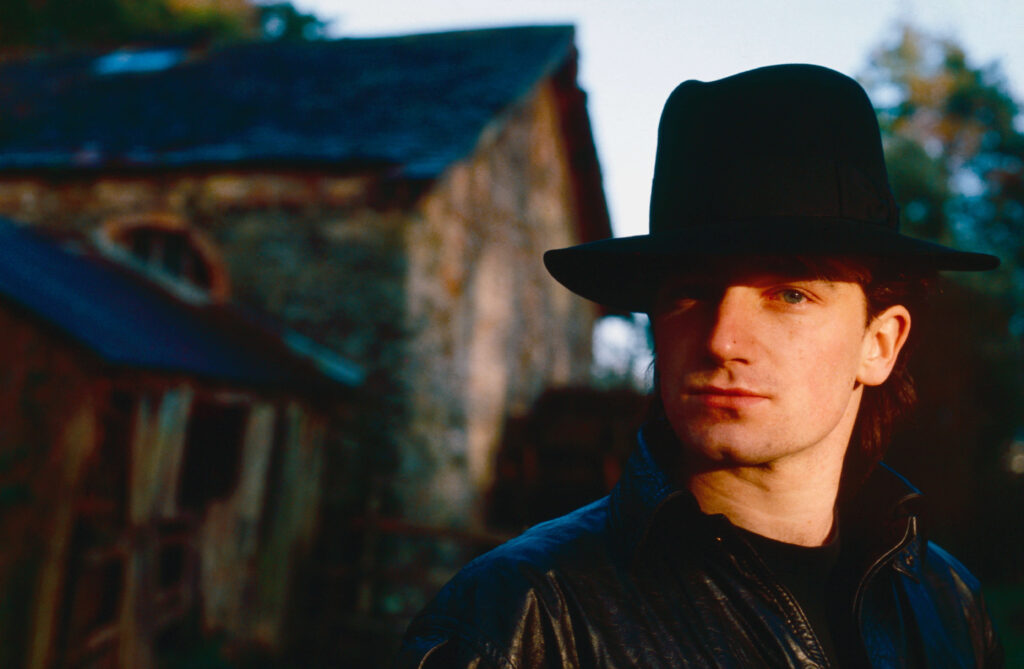 Steve finds that people are more connected with live concert photographs rather than intimate portraits. "People clearly have a much more emotional response to live pictures than they do from the posed or staged session pictures," he says and explains that at a concert, several photographers snap tons of pictures that often look alike, but each session photo is unique. "No one else has that picture of David Bowie from the 'Loving the Alien' video."
During his rise in the early 1980s, as Steve became known for his rock 'n' roll photography, he had an opportunity to take photos of the English pop band ABC during the shoot of their "Poison Arrow" music video. His photos were well received and more music videos followed. "Everyone made these videos with an eye towards getting on MTV, which became the new way to break into America," he expounds.
Working on music videos required long days filled with lots of waiting around, but Steve explored and took advantage of the hair, makeup, wardrobe and well-lit sets. He captured seductive photos of Siouxsie Sioux and Kylie Minogue during her "What Do I Have to Do?" video.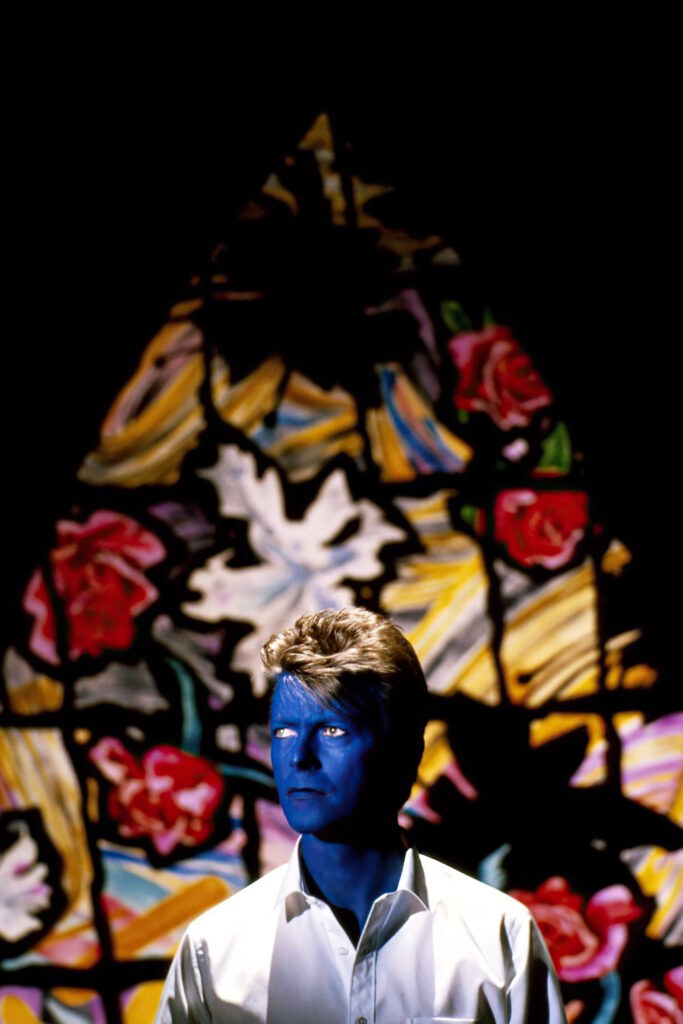 One of Steve's career highlights was photographing the momentous Live Aid concert held on July 13, 1985, where it's believed that nearly one billion people from around the world tuned into the broadcast. 
"We were well aware during the day that it was a really, really historic moment. A hundred thousand people were there while a billion people were watching it live," he says. He took photographs for Smash Hits magazine, which produced same-day coverage of the concert. Steve passed his film rolls to a motorbike runner, who whooshed them off to the lab for rush processing throughout the day. "It was hard to really enjoy the music when you are focusing on the pictures—which I suppose was true of everything I did," Steve confesses. 
The who's who of the era played at Live Aid and Steve remembers capturing Paul McCartney, David Bowie, Elton John, U2 and, of course, Queen. "Queen was phenomenal," he says. "It's pretty obvious that they were the highlight of the day."
After a long day and countless rolls of timeless images, Steve swung by the Smash Hits office to see the layout. His photos illustrated a six-page feature plus the cover. 
"The cover picture was of the event organizer, Bob Geldof, with his fist in the air. In his book, Geldof talked about this one moment right in the middle of Live Aid when he was on stage and it suddenly hit him what was happening," recounts Steve, as if finally realizing his place in the annals of rock 'n' roll. "That was my picture."