Words by Jennifer Jory
From an early age, Heidi Lancaster always had a camera in hand—and today, this San Mateo photographer and mother of four is staying true to form. Heidi's mission to freeze-frame the current styles in interior design and preserve this cultural moment keeps her behind the camera constantly. "The variety of architecture on the Peninsula makes design photography really fun," she says. "I never know what I am going to shoot until I get there. The home has become so important right now and people are changing things up."
Heidi looks at the craft of photography with an artistic eye and brings that sensibility to every shoot. "The interior designers in my view are kind of like artists," she explains. "I am trying to capture their art in a moment of time." She credits local designers with making rooms feel liveable and interesting by adding distinctive elements. "This is a very sophisticated area and people are wanting that extra touch of wallpaper that no one has seen," she adds.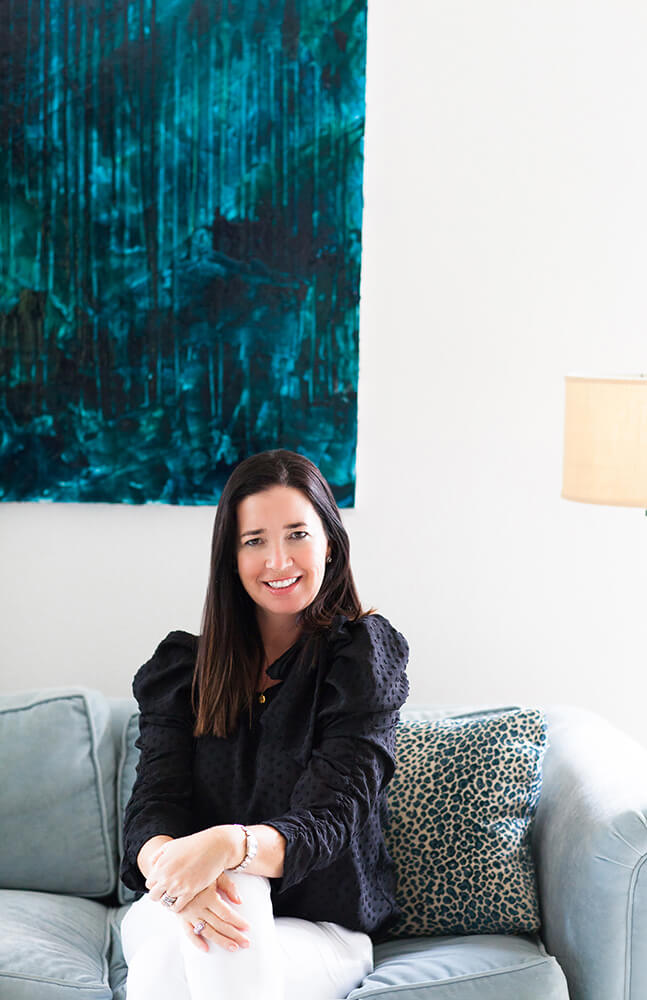 Photography: Courtesy of Bridget Lancaster
Although always drawn to photography, Heidi directly traces her vocation back to her children. Forgoing the portrait studios, she dusted off her Canon, propped her kids up on a blanket and began taking her own photos. Heidi's friends took notice and started asking her to take pictures of their children and shoot their family Christmas cards. Soon, Heidi Lancaster Photography was born. But balancing work and family had her burning the candle at both ends. "I was editing into the wee hours of the night," she recalls. Eventually, she started shooting a variety of subjects from products to events, and then one day a designer friend asked her to photograph a San Francisco apartment.
"I love design and using my tripod and it just clicked for me," she remembers. As Heidi's client roster of interior designers grew through referrals, her photos started gracing the pages of lifestyle and design publications. Popular home furnishing retailers like Serena & Lily and Pottery Barn began featuring Heidi's images as well.
While she likens interior designers to artists, Heidi also dabbles in creating art with photography. She sells her outdoor art series—beach scenes from Positano to Malibu and a mountain sequence highlighting images of the Sierra—in boutiques and online. She also plans to release a selection of interior design art photography, such as the large unconventional photo of a colorful, modern boutique interior that hangs over her kitchen table. When she asked her family to vote on wall art for the kitchen, they unanimously chose this image. "I can stare at it and find something new every day," observes Heidi.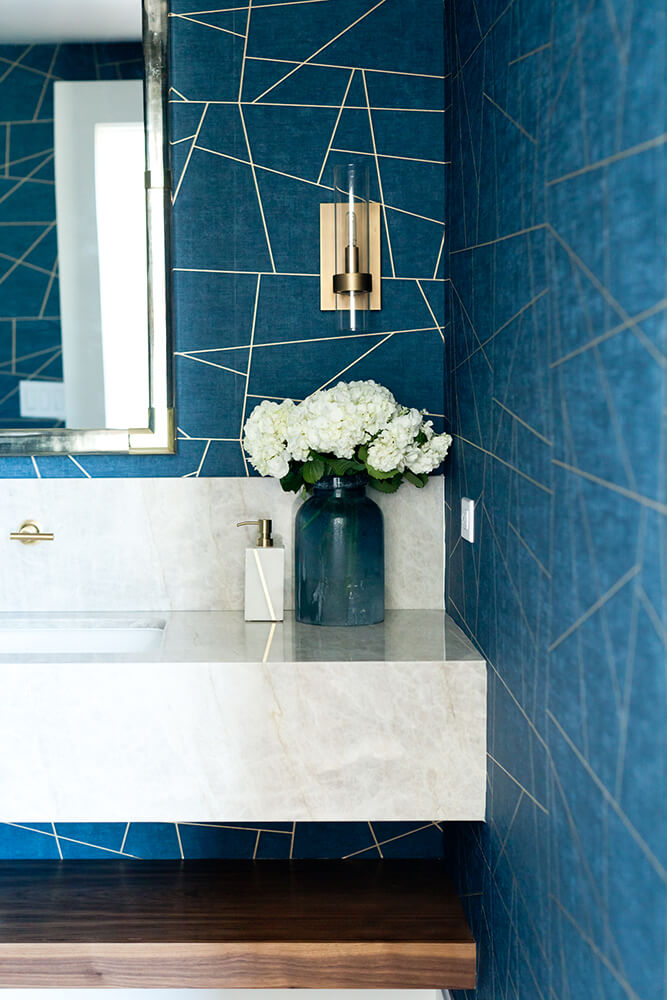 When it comes to photographing a home, Heidi identifies three distinguishing elements of design. A room's color saturation is the first, and she's not surprised to see more color being added to homes. Next, Heidi points to the layering of patterns in fabric and wallpaper. "When the mix is done well and layered with a piece of art, it really stuns you and you want to take it all in," she notes. Finally, balance creates a room that is pleasing to the eye, whether it is through repetition of items such as matching chairs or a color that carries through. "It is also important to have a place for the eye to rest in a photo," she emphasizes.
In terms of design trends, Heidi sees a transition from minimalism to maximalism, a style that promotes "more is more" when it comes to colors, textures and layers. She appreciates both contemporary approaches as well as classic antiques that ground a room. "Mixing styles makes it feel like a home versus a staged house," she imparts. "Antique furniture is like a coat from decades ago that you can throw on over a modern dress. You can put a modern vase on a desk from the 1800s and update it."
Heidi emphasizes that homeowners want to put their own personality stamp on their interiors. "One of my clients is scouring the world for unique objects," relays the photographer. "She is searching for light fixtures and elevated one-of-a-kind pieces. Reusing vintage pieces with a fun history is a sustainable practice showing up in design." Heidi also underscores that with all of the layering and adding in of maximalism, people are still drawn to the relaxed, clean look in kitchens.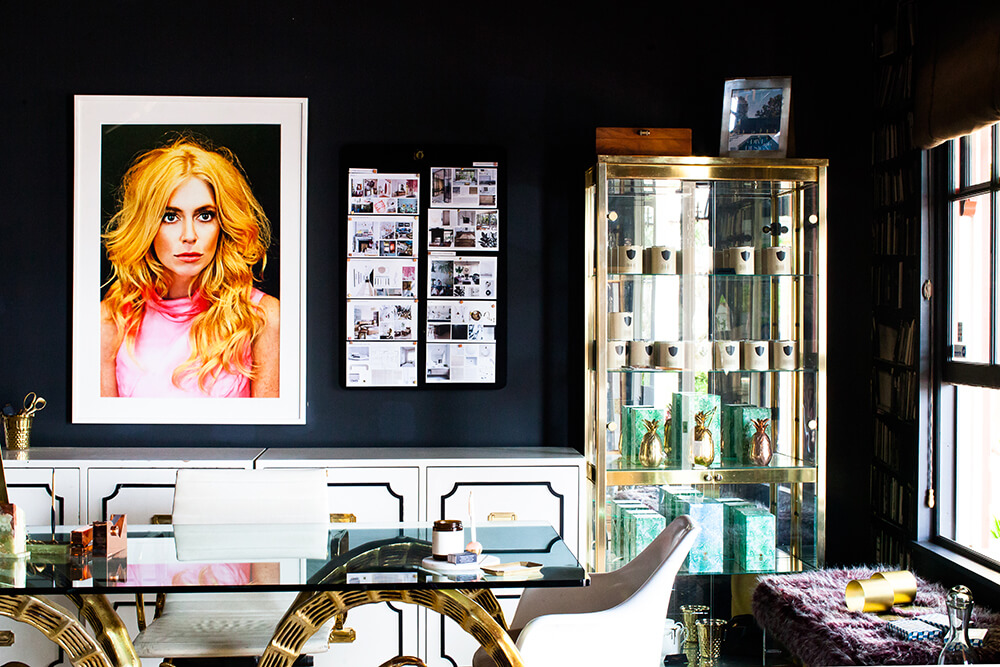 Raised in Marin, Heidi traces the influence of the outdoors as a thread running through her work today. Her father's love for photography inspired her to pick up his high-end cameras and shoot everything she could. "I had such a passion for it," she reflects. She took art classes throughout her education and spent time in the darkroom; however, landing a job with a wedding photographer elevated her skills to a new level. "I basically learned the business and ran it, working on lighting and shooting for three years," she recalls. "The experience was irreplaceable."
After college, Heidi worked at Citibank in San Francisco, where she met her husband Dave. Reflecting on what tipped her ultimate career choice, she says, "I liked the business world but when push came to shove, photography didn't seem like work to me."
Now, with a teenage son, two daughters still in college and one just graduated and embarking on a career in construction and design, Heidi relishes the immersive stimulation she encounters every day. "Someone asked me what my end goal was with my work," she shares. "There is no end goal—it's a passion. It's the excitement of creativity and what comes next."